8 Fun & Free Printable Beach Word Search Puzzles for Kids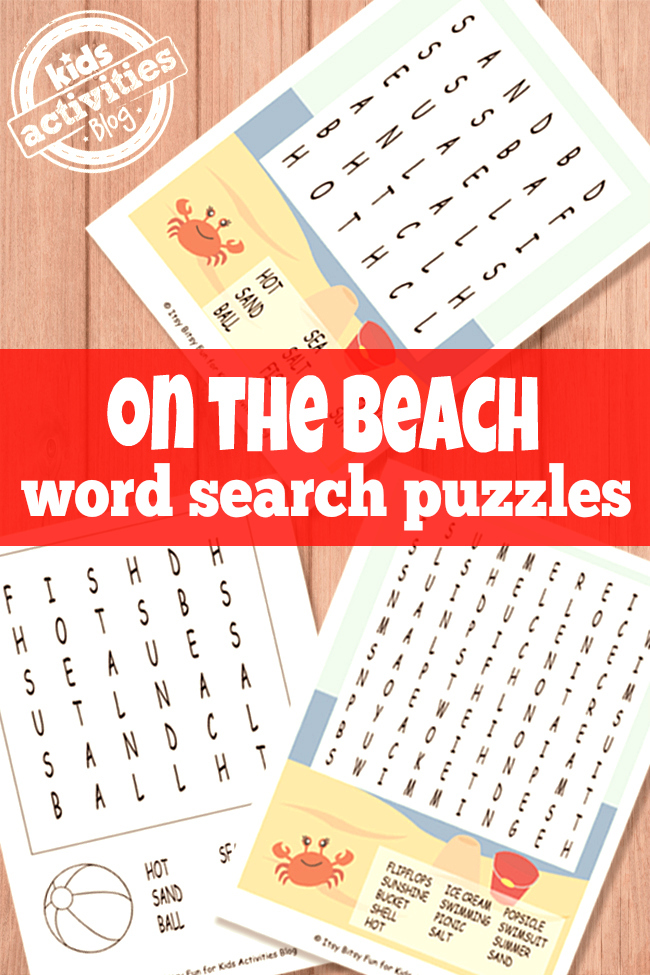 Let's do a free printable beach word search puzzle!
It's time to go to the beach. Well at least on paper…we will have a day at the beach word search!
These beach word search puzzles for kids of all ages are a great way to work on literacy stress free.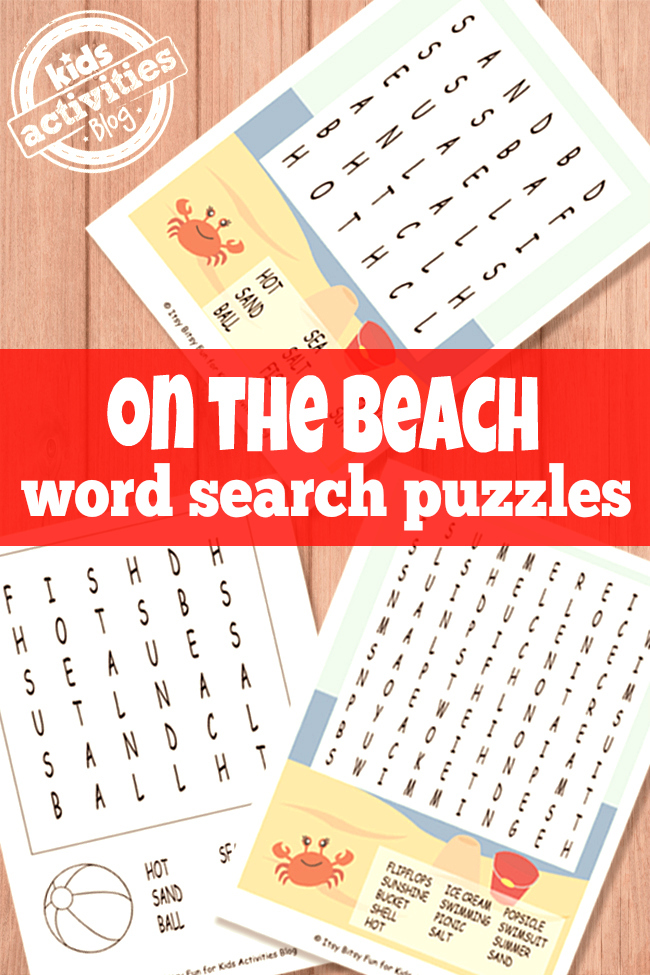 Word search puzzles are fun for kids. You are a bit like a detective trying to find the hidden words in the letter grid. Cross off the beach related words one by one until you have found and circled them all.
This article contains affiliate links.
Printable Beach Word Search Puzzles
To add even a little more beach theme to these printable beach word search puzzles, use colored pencils in a beachy color like blue (for the ocean) or tan (for the sand) to circle the words you find. Or grab a blue (for the ocean) or yellow (for the sun) highlighter and cover the found words with bright translucent color.
There are 8 puzzles just waiting for you and you can grab them in full color or in black and white making them double as coloring pages.
Beach Word Search Puzzle Set
4 easy beach themed word search puzzles
4 hard beach themed word search puzzles
Download & Print the Beach Themed Puzzles Here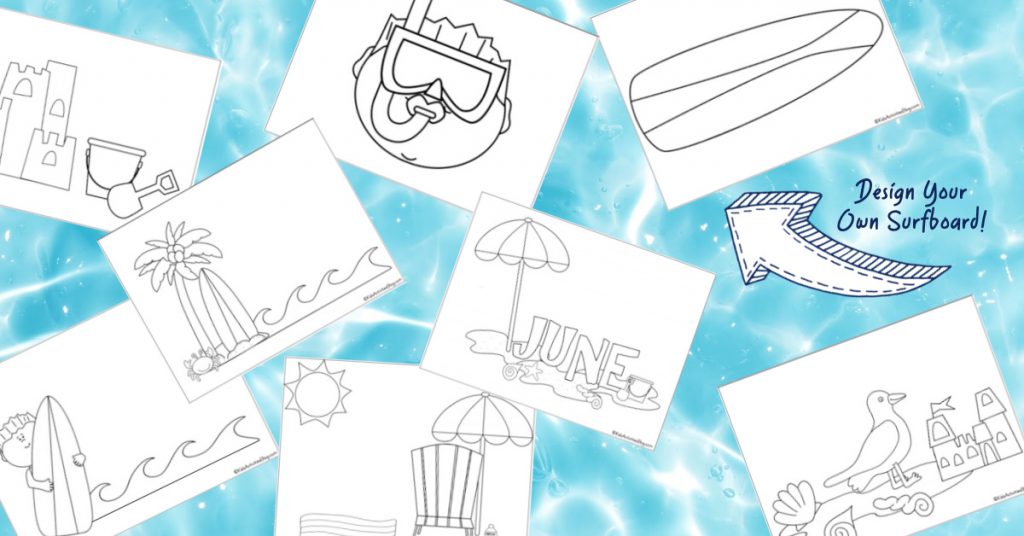 MORE BEACH INSPIRED FUN FROM KIDS ACTIVITIES BLOG
Print these free beach coloring pages for kids for hours of wave, surf and palm tree inspired fun (see picture above)
Make your own personalized beach towels
Have you seen the coolest beach toy? A bag of beach bones!
Make a tic tac toe beach towel game
Check out these really fun picnic ideas that you can take to the beach
These camping activities for kids are perfect if you are seaside
Check out all these fun beach crafts for kids!
Check out these more than 75 ocean crafts and activities for kids.
Let's make our own fish drawing with this easy how to draw a fish tutorial
Or learn how to draw a dolphin!
More Word Search Fun from Kids Activities Blog
Download & print this animal word search
Or check out this free Valentines Day word search puzzle
This back to school word search pdf is really fun
Here is a Thanksgiving themed word search for kids
And this set of Wheres Waldo printables includes a word search too!
Did your kids love the beach word search puzzles?
Save