Letter L Worksheets Free Kids Printable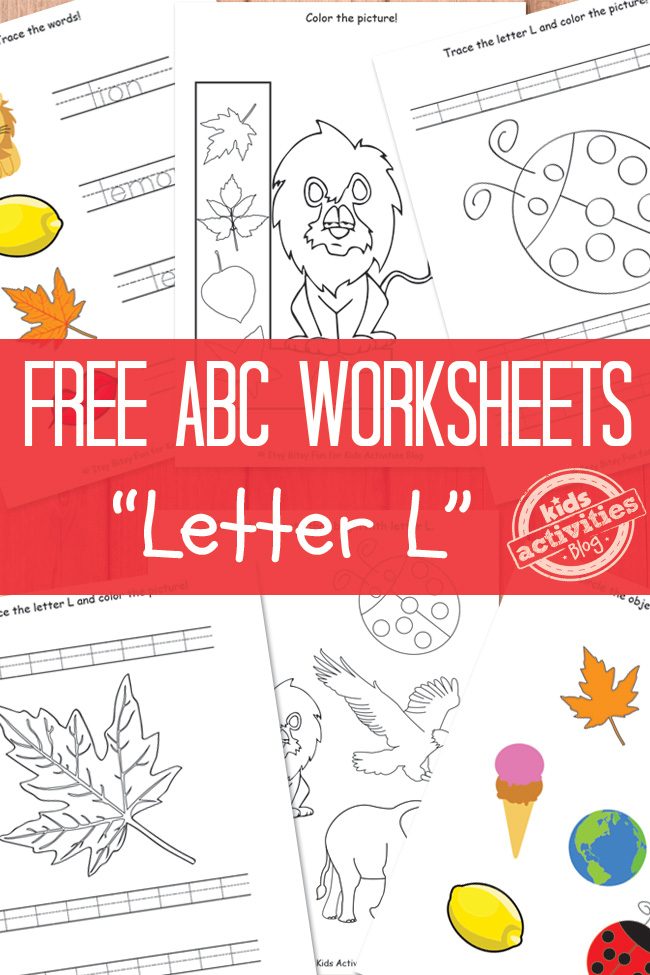 Love Letter L? Let's Learn! See what I did there? New week, new letter and it's time for the next letter of the alphabet. The letter L! We will be learning it with these super fun letter L worksheets.
Last week we learned the letter k.
We are moving on with another set of alphabet pages. So grab your coloring supplies, pens, and pencils, and let's continue this fun adventure of new adventures.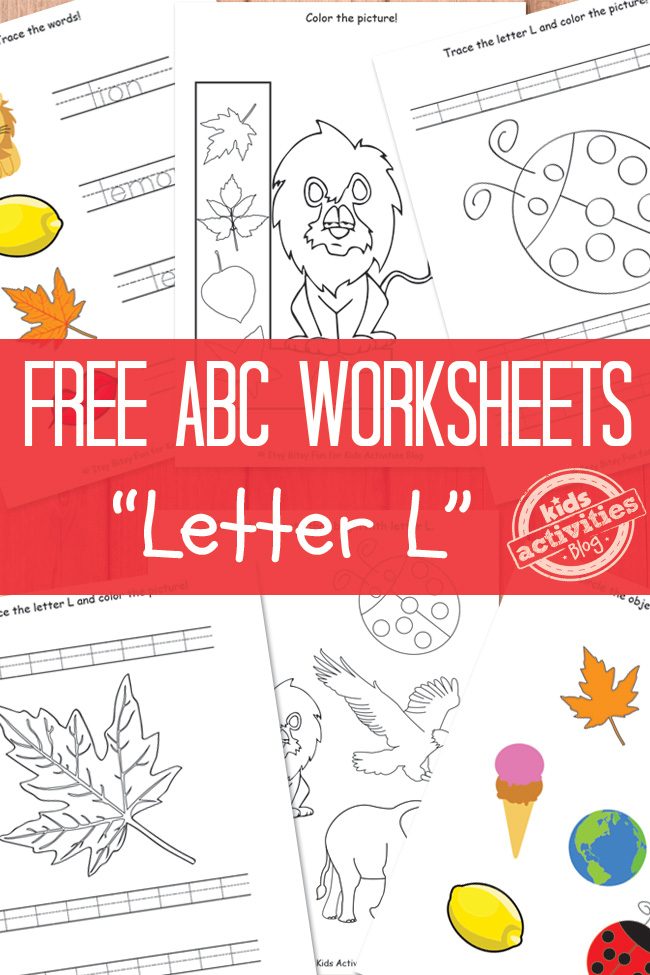 Letter L Worksheets
L is for lion, ladybug, lemon… L is also for light hearted loving, something we want our kids to be (as opposed to being lazy or lacking).
These 8 alphabet worksheets have varying levels of difficulty and teach the letter k in different ways. They can learn both uppercase letters, lowercase letters, with tracing letter worksheets, and coloring sheets.
The Letter L Worksheets for Kids set includes:
4 pages of upper and lower case tracing with pictures to color.
1 page of tracing words (starting with letter L).
2 pages of L beginning sound activities – one page to color the ones that start with L and one to circle the correct images.
1 letter L coloring page.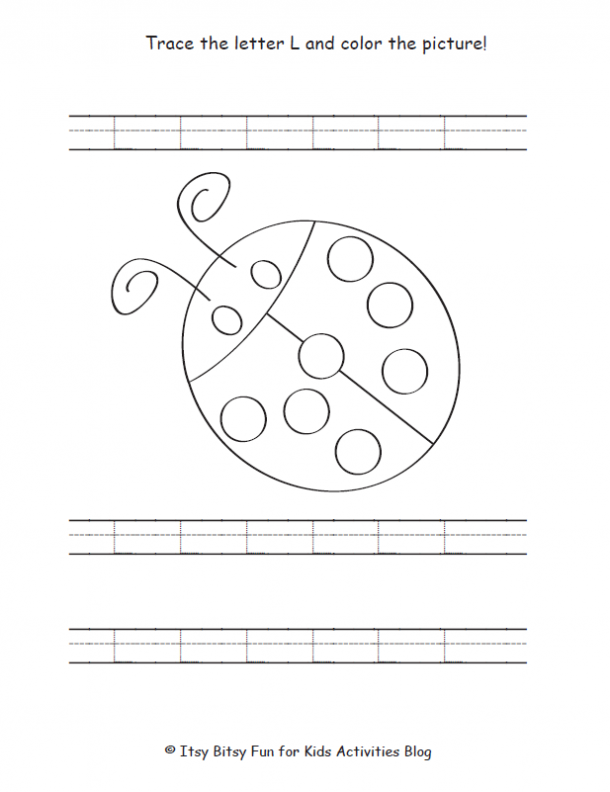 UPPERCASE LETTER L TRACING WORKSHEETS
Looking for a letter l tracing worksheet? Then check out these two Capital Letter L tracing pages for practicing the uppercase L on the dotted lines.
This one features a ladybug you can color, and the other upper case letter worksheet depicts leaves that can be colored.
These letter tracing worksheets double as coloring sheets. That and tracing letters will help you child with their letter recognition and early writing skills.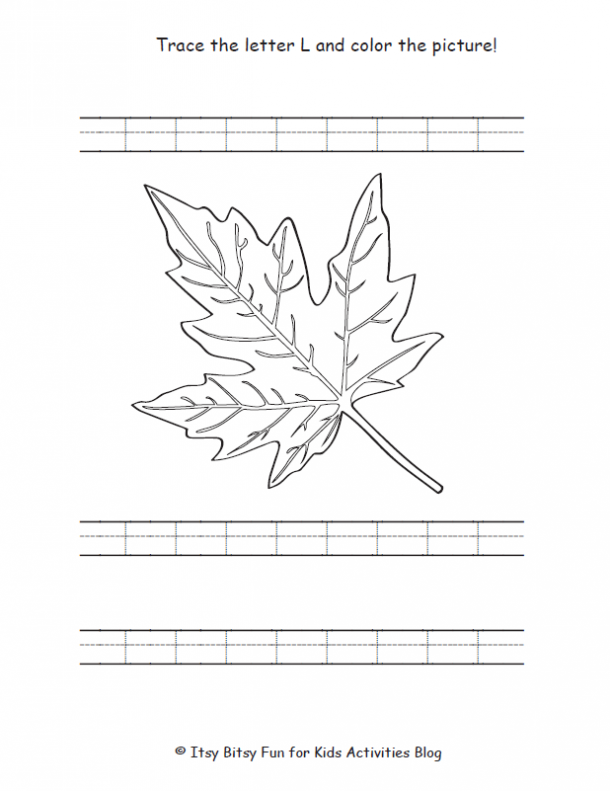 LOWERCASE LETTER L TRACING PAGES
We have designed 2 lowercase l tracing pages that are similar to the uppercase ones. This first page has a ladybug that can be colored, while the second page has leaves. Kind of feels fall themed a little, or maybe spring. Either way it is fun.
These lowercase letter l tracing worksheets also double as coloring pages. The two different worksheets were designed to help young learners recognize the difference between the capital letters and lowercase letters.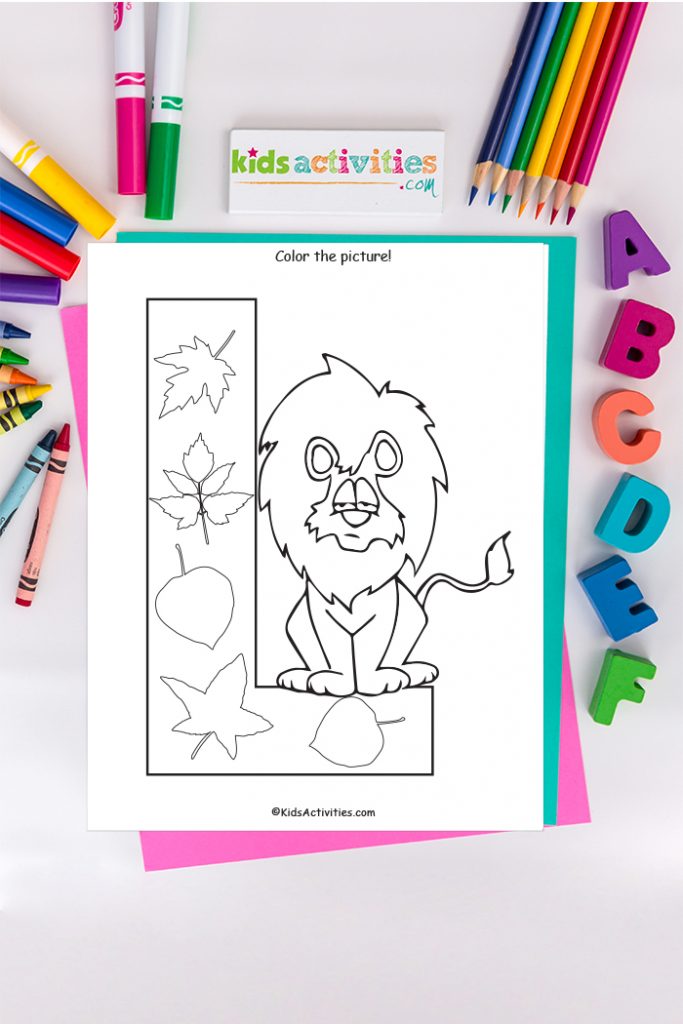 LETTER L COLORING PAGE WORKSHEET
This simple coloring page depicts the letter l with a lion and leaves! What a fun way to learn! Coloring printable activities are a fun way to learn in a creative way. These are some of my favorite printable worksheets.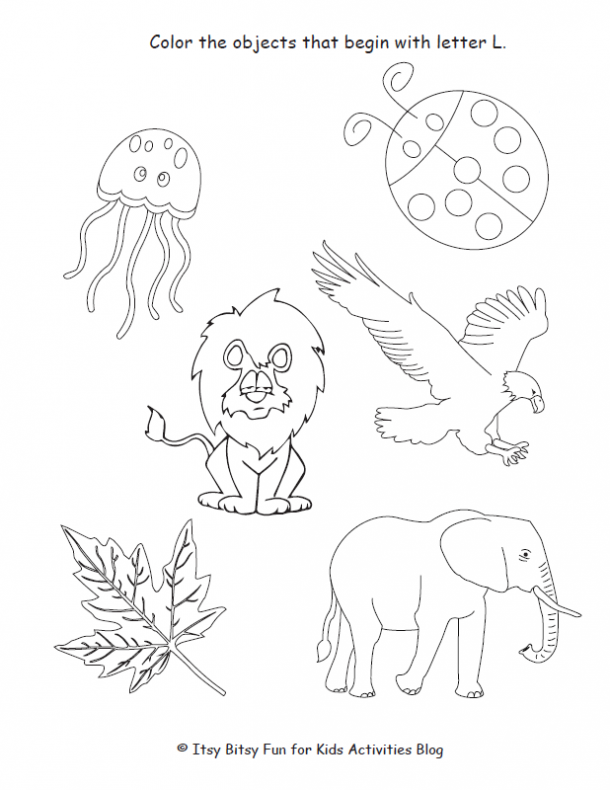 OBJECTS THAT BEGIN WITH THE LETTER L COLORING PAGE
This printable worksheet allows preschoolers and kindergarteners to color the objects that start with the letter L.
Grab your coloring supplies and color the: lion, ladybug, and leaf.
This practice sheet is a little trickier. You don't have the help of seeing the letters, but knowing the letter sound can be of huge assistance.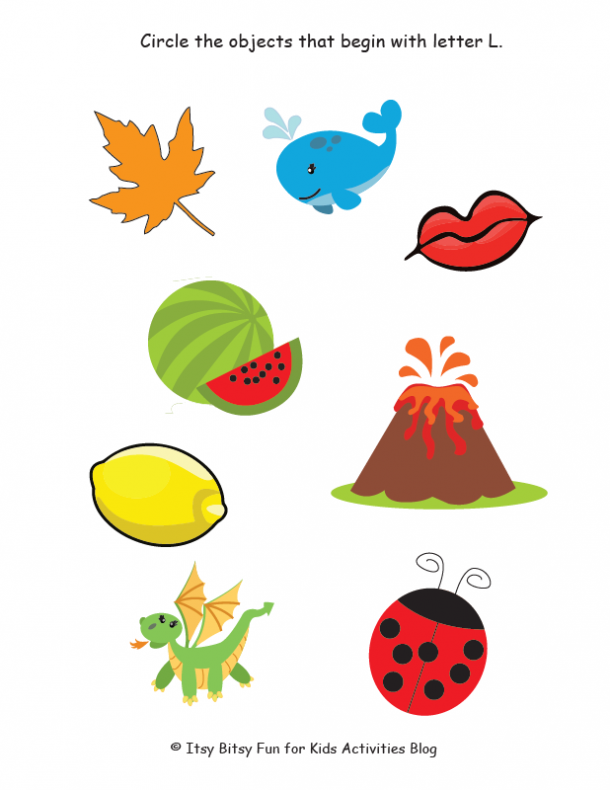 CIRCLE THE OBJECTS THAT START WITH L WORKSHEET
With this fun worksheet, your child will be circling the items that start with the letter l. Grab your pen or pencil circle the: lady bug, lemon, lips, and leaf. Hmm, what about the lava?
This would also be a great time to learn letter sounds since they'll be looking for the letter l words. These educational activities get a little harder as we go, but it is good to have varying levels.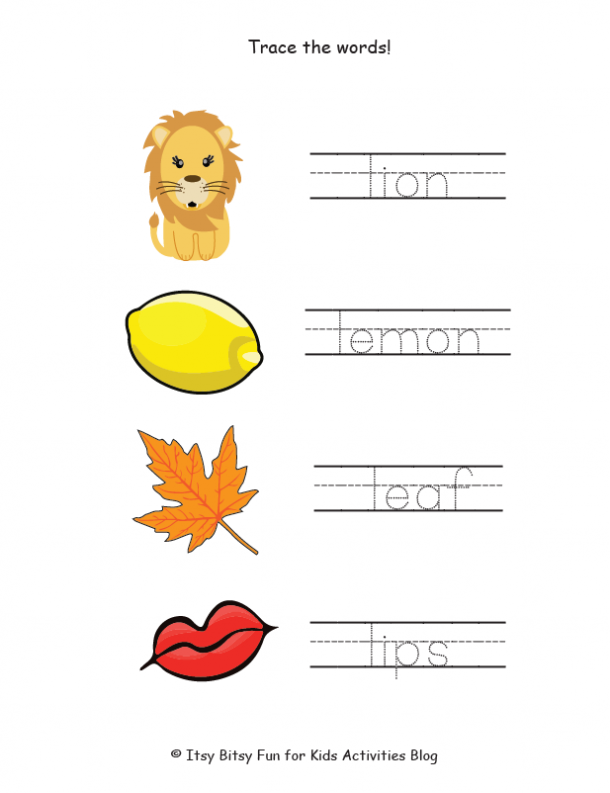 TRACE THE L WORDS WORKSHEET
With this fun preschool and kindergarten worksheet, your child will be able to trace the words that start with the letter L that is next to the picture of that object. This is a super cute handwriting worksheet.
This is a great educational activity for younger children and emphasizes fine motor skills, but it helps the reader connect the letters and related words.
Download Letter L Preschooler Worksheets Here:
More Fun Alphabet Activities & Preschool Printables
The first thing kids want to write down is usually their name and there are so many more ways to do that than with pen and paper.
Check out these fun way to practice writing your name.
Also if you need to give your kids some encouragement to start writing check these writing activities for kids.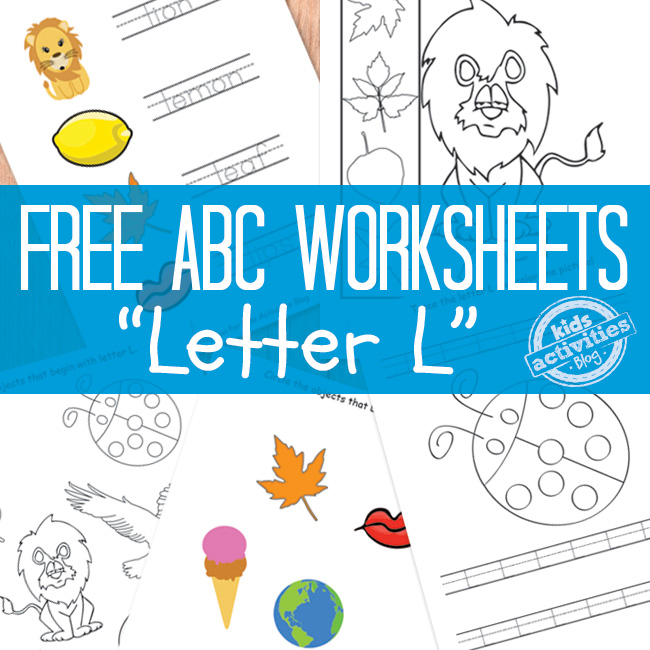 Crafts Starting With The Letter L
Making learning L fun with these crafts! Your kids will absolutely love all of these letter L crafts and activities
What else starts with L? A lion! Try this paper plate lion craft.
Lion King also starts with L..sorta, but the Lion king slime is perfect!
Want more letter L crafts and letter L activities?
Did your kids have fun with these free printable L preschool sheets? Which one was their favorite?
Save