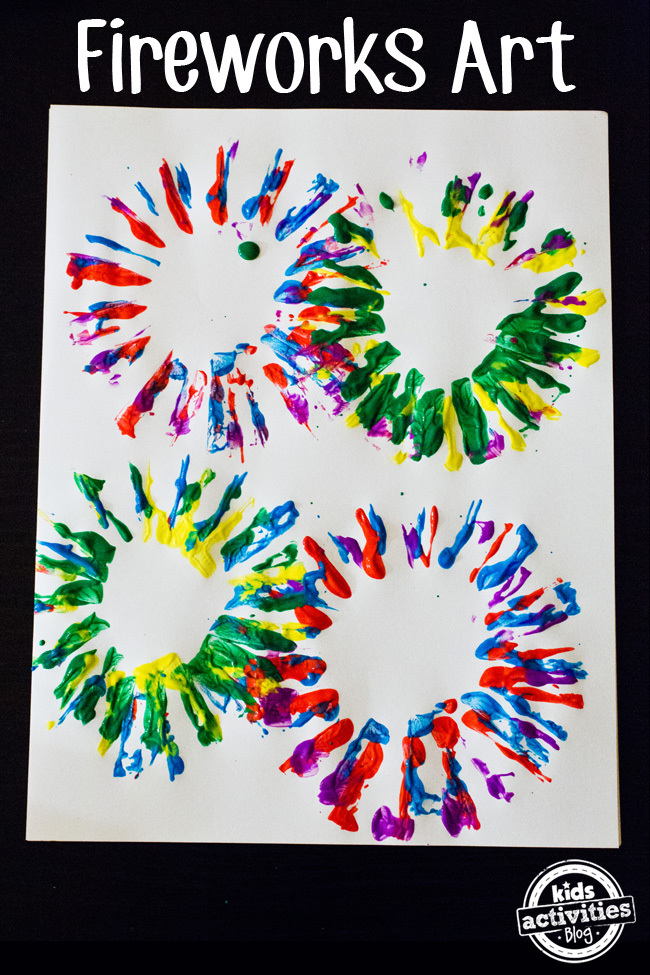 Fireworks Art for Kids  is a fun way to make fireworks without the noise and danger! We  love watching beautiful fireworks shows during New Year's Eve and Independence Day, so we decided to make our own on paper using paint and toilet paper rolls.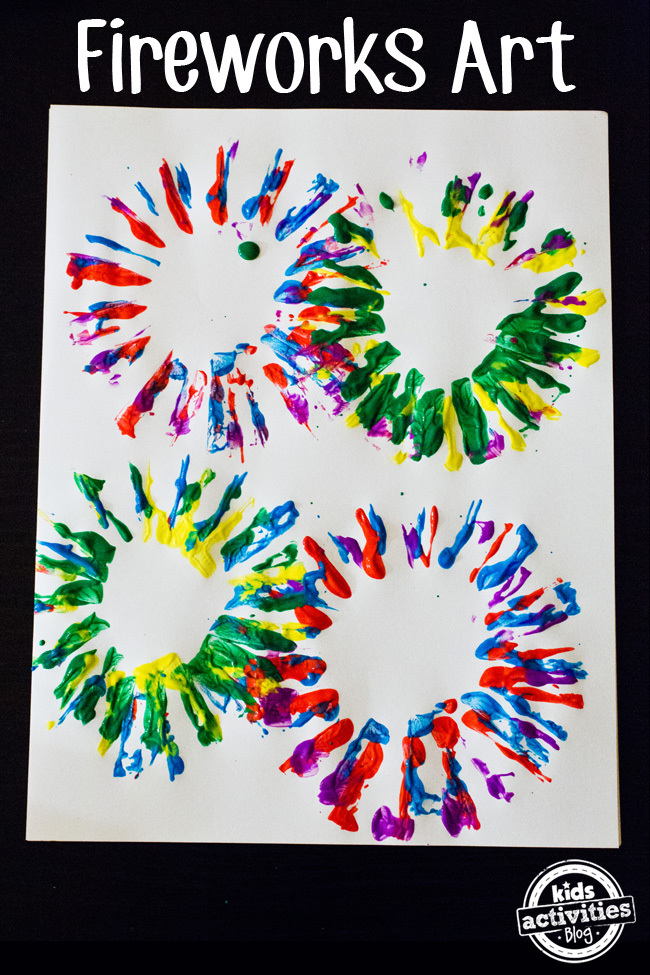 When we first saw this fun activity over at Learning 4 Kids, I knew my preschooler would love it. We actually made it during our family celebration with all the cousins — it was so fun to see the different mixtures of colors that the kids came up with. Everyone — ranging in age from two to seven — loved painting their own versions.
Fireworks Art for Kids
Here's what you need to make Fireworks Art for Kids:
Toilet Paper Rolls
Scissors
Washable Paint
White Paper
Cut 1/8-inch slits vertically in the bottom of your toilet paper rolls and bend  them up to make a burst stamp.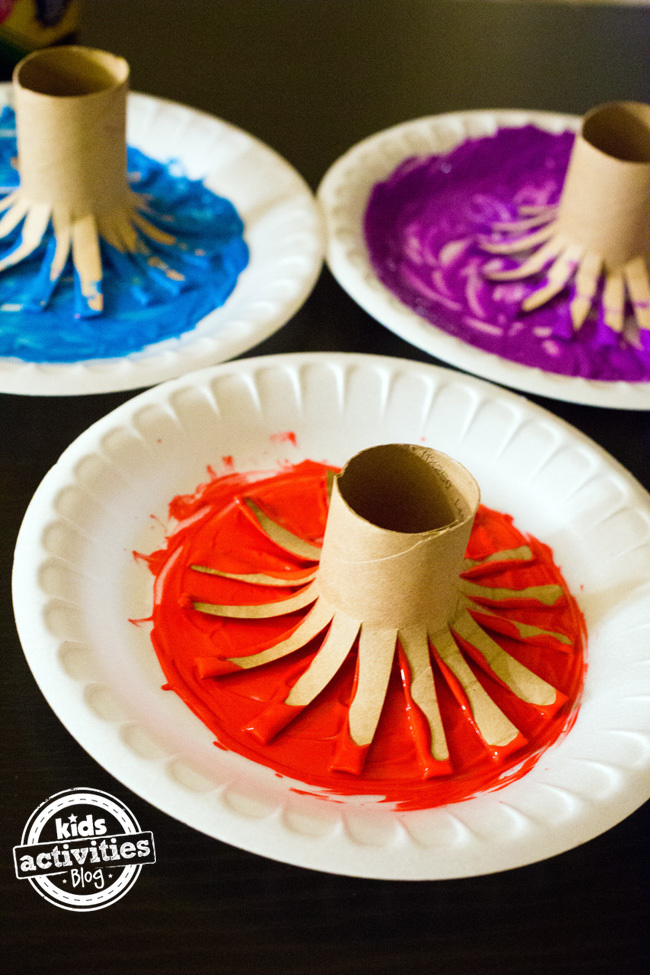 Press the stamp into a color of paint and lightly press it onto your paper to make your fireworks outline.
Add more colors for more festive fireworks!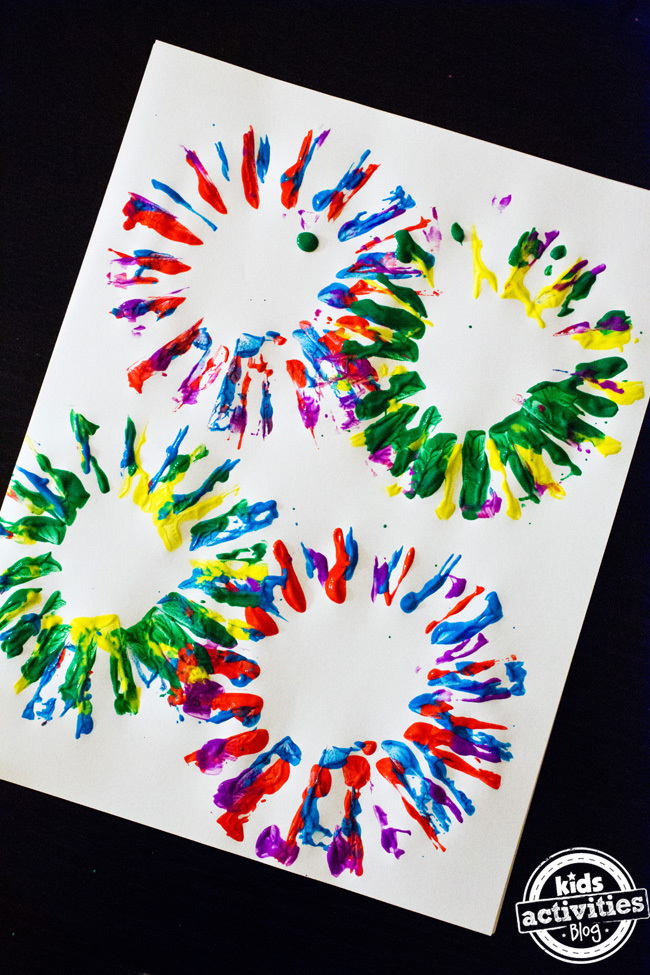 If you do plan on celebrating with fireworks, a DIY Sparkler Holder can help protect those little fingers!
About Author