Letter T Worksheets Free Kids Printable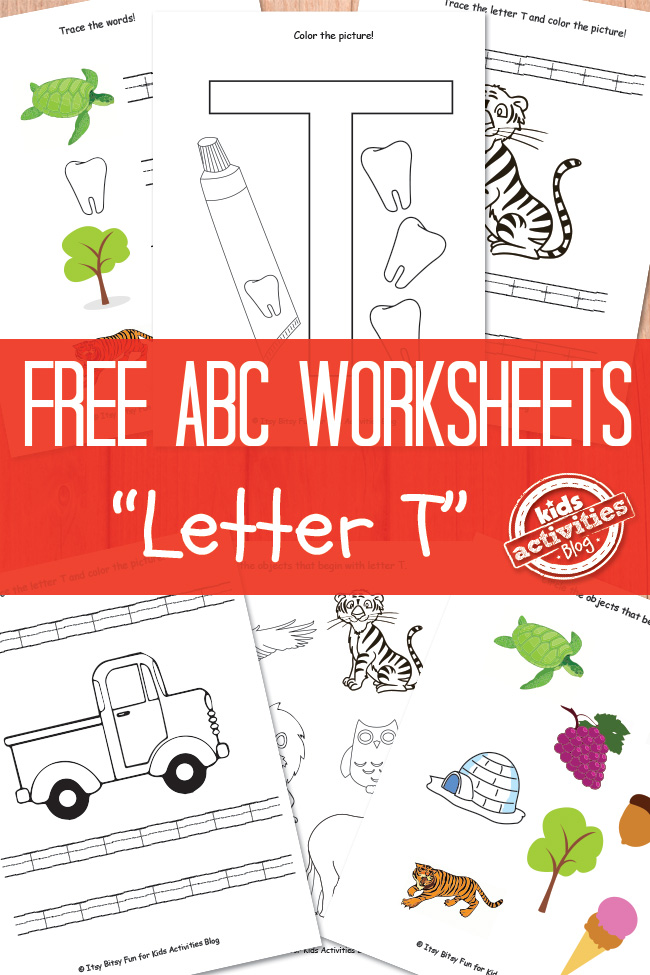 We finally finished with the letter S and now we're on to the next letter. It is T time! These letter T worksheets will help your kids learn to write the letter T (upper and lover case) and practice T beginning sounds.
We are just "trucking" through the letters of the alphabet.
Hands on letter learning is always great but at one point kids just have to pick up the pen and start practicing their writing.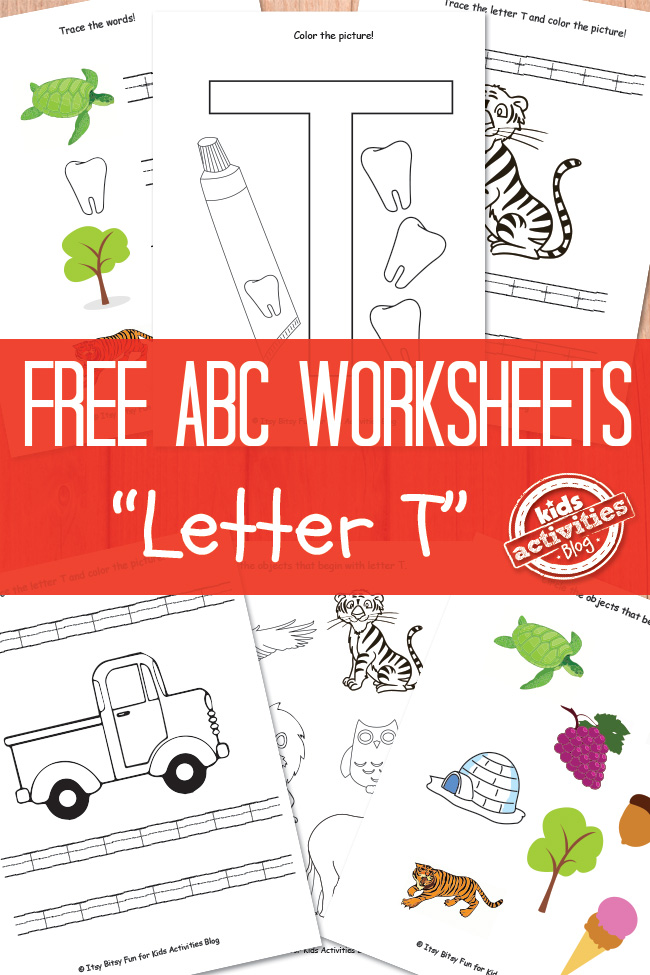 Letter T Worksheets
T is for tiger, tree, turtle… T is also for talented and terrific! Which your child is!
We've made 8 alphabet worksheets with varying levels of difficulty to teach younger children the letter T.
They will be learning an uppercase letter, lowercase letter, tracing letter worksheets, and coloring sheets. You'll love these printable activities, they're great for preschool lessons and kindergarten kids.
The Letter T Worksheets for Kids set includes:
4 pages of upper and lower case tracing with pictures to color.
1 page of tracing words (starting with letter T).
2 pages of T beginning sound activities – one page to color the images of objects that start with T and one to circle the correct images.
1 letter T coloring page.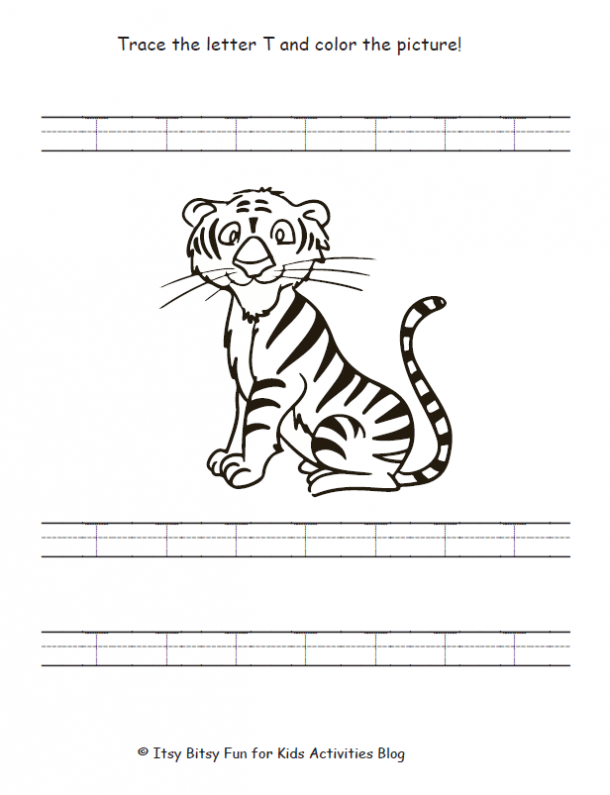 UPPER CASE LETTER T TRACING WORKSHEETS
These letter T tracing worksheets are awesome! We have two Capital Letter T tracing pages which are great for practicing on the dotted lines.
This worksheet has an adorable tiger! The other has an old time looking truck on it.
Both sheets of course helps you practice your letters, but they double as coloring sheets as well. Tracing worksheets help with letter recognition and early writing skills.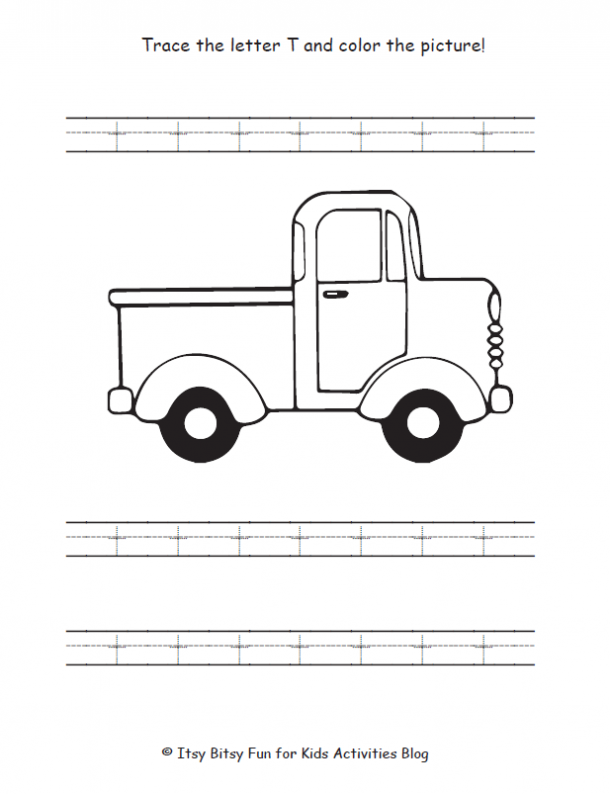 LOWERCASE LETTER T TRACING PAGES
We also have 2 lower case T tracing pages. They're very similar to the uppercase tracing pages. This one has a truck! Vroom vroom! The other has an adorable tiger on them.
Lower case letters have never been easier to learn! These are great for kindergarten students. These also double as coloring sheets. The different tracing worksheets were designed to help young learns recognize the difference between capital letters and lowercase letters.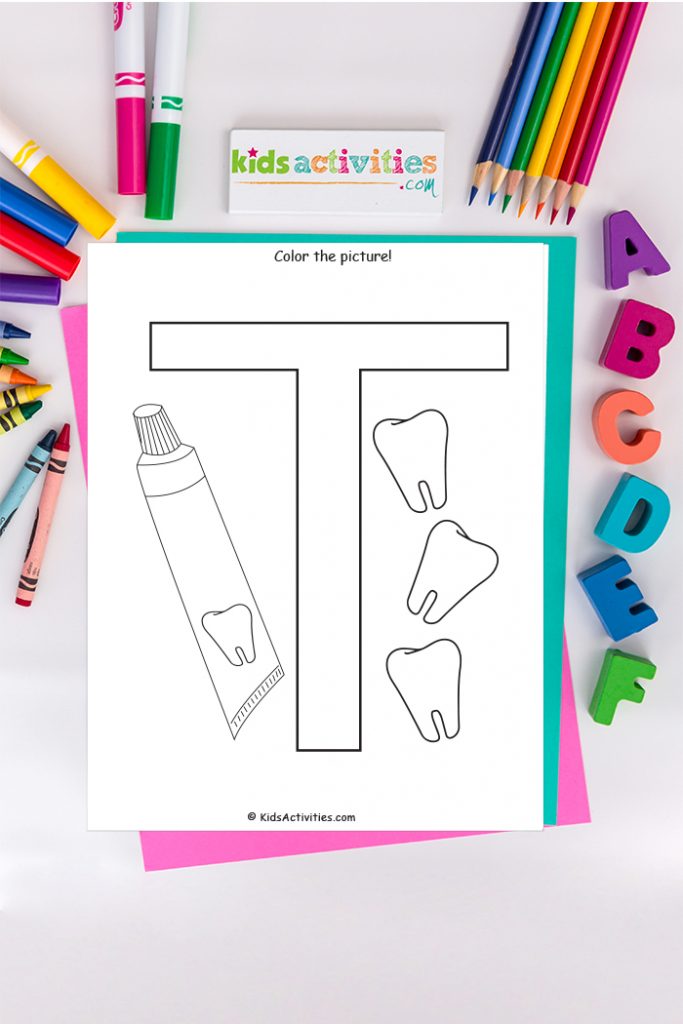 Letter T Coloring Page Worksheet
This is such a cute coloring page. It depicts the letter T along with teeth and toothpaste! Coloring practice worksheets are such a great way to learn and reinforce the lesson.
These free printable worksheets are fun, but still count as educational activities as you're still learning the upper case letters.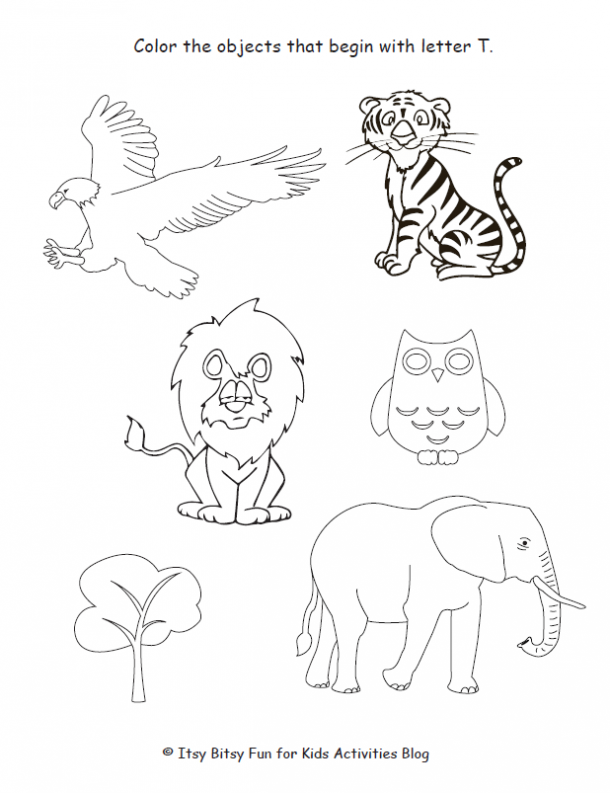 Objects That Begin With The Letter T Coloring Page
You'll need some coloring supplies for this printable worksheet which allows preschoolers and kindergarteners to color all the objects that start with the letter T.
What should be colored? Let's color the tree and tiger! You don't have the help of seeing the words, but this is a great exercise to learn the letter sound.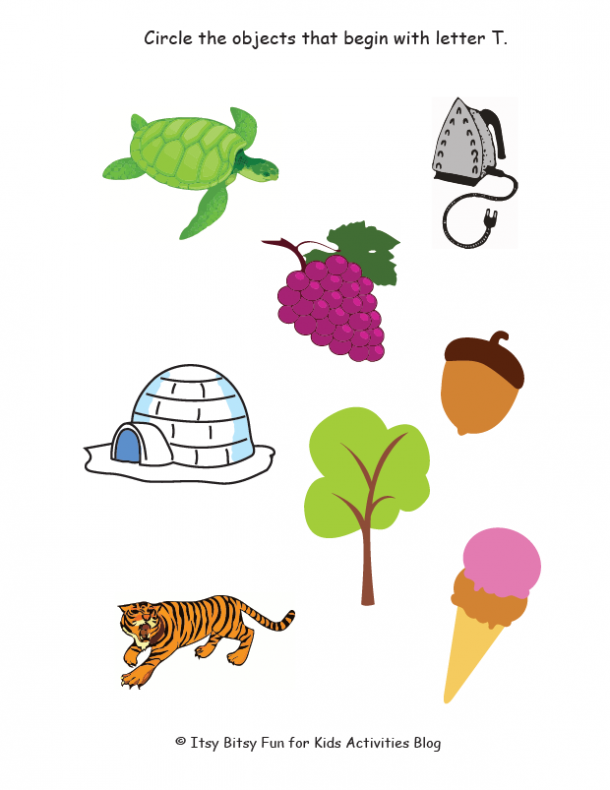 Circle The Objects That Start With T Worksheet
Your child will be circling the items that start with the letter T! This would be a good time to learn letter sounds since they'll be looking for all the pictures that start with the letter T.
While this educational activity may be a little more difficult, it is still a lot of fun! So grab your crayons and circle the: tiger, tree, and turtle!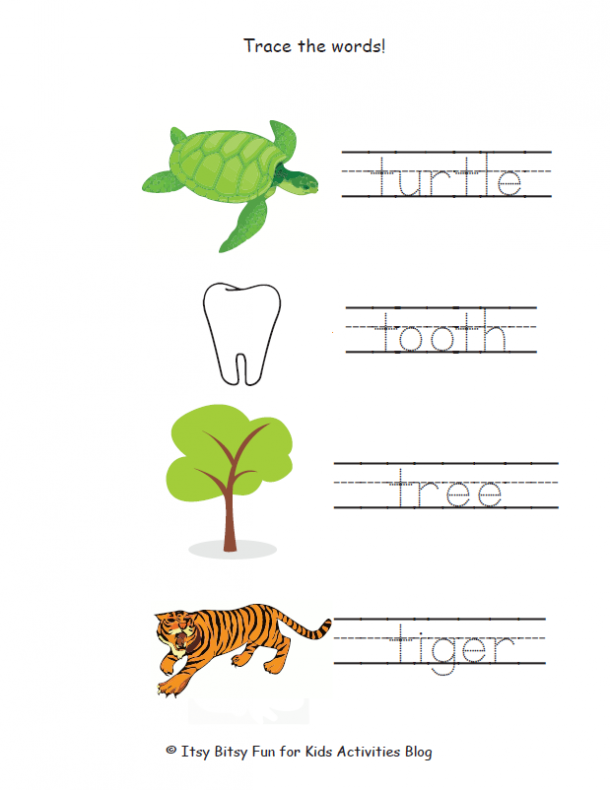 Trace The T Words Worksheet
Grab a marker! You'll need it with this fun preschool and kindergarten worksheet. Your child will be tracing the words that start with T. Each word has a picture next to it so the reader can connect the letter and related word.
Plus, it is great practice for fine motor skills as well! A little harder, but still a great activity worksheet.
Download Letter T Preschooler Worksheets Here:
More Fun Alphabet Activities & Preschool Printables
We have even more activities and printables to help your children learn!
Are your kids ready for more handwriting practice? Grab these handwriting worksheets then!
If they already know their letters you could also give them some super simple word search puzzles to solve.
Also check these super fun free printable whale activity sheets as it has tons of learning puzzles, mazes and other learning activities.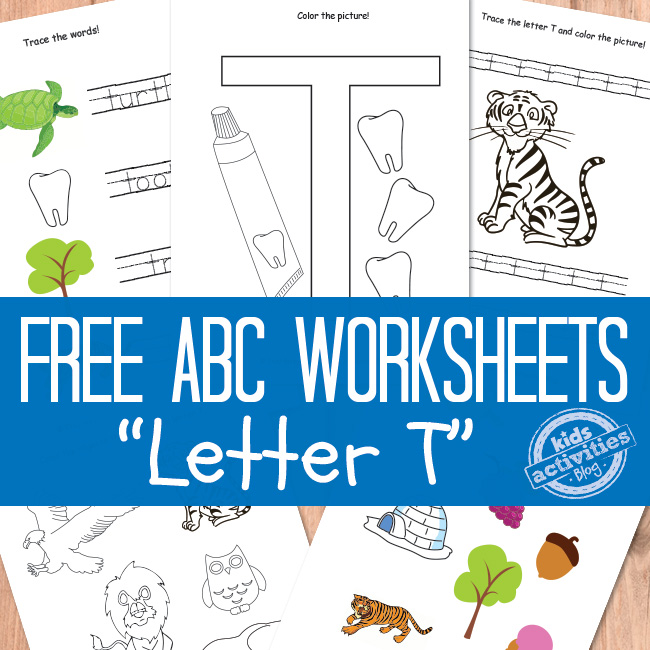 Crafts That Start With The Letter T
A lot of words start with T, so we have so many different crafts and activities that start with it.
Like this tiger craft! Grab your paint, foam cup, and pipe cleaners!
Grab your extra cupcake liners to make this super cute turtle craft.
Look at all these other letter t crafts and activities we have!
Did your kids have fun with these free printable S preschool sheets? Did they have a favorite one?
Save