Back to School Coloring Pages Featuring Silly School Supplies!
Back to school time is an exciting time of the year and we have some fun back to school coloring pages to join in on the celebration. Whether kids are dreaming of their first day of school or dragging their feet back to the classroom, this silly set of fun coloring pages will help set the stage for kids of all ages.
Download, print and color these at home or in the classroom and have a great time as a welcome back to school activity for returning or new students.
Free Back to School Coloring Pages
These happy school supplies make returning to school so much fun! Not only are they fun, but they will also help ease those back to school jitters. So grab your big box of crayons, markers, colored pencils or watercolor paints! We are going to have some fun with school supplies…
This article contains affiliate links.
Back to School Coloring Pack
3 Pages featuring adorable, silly, smiling school supplies…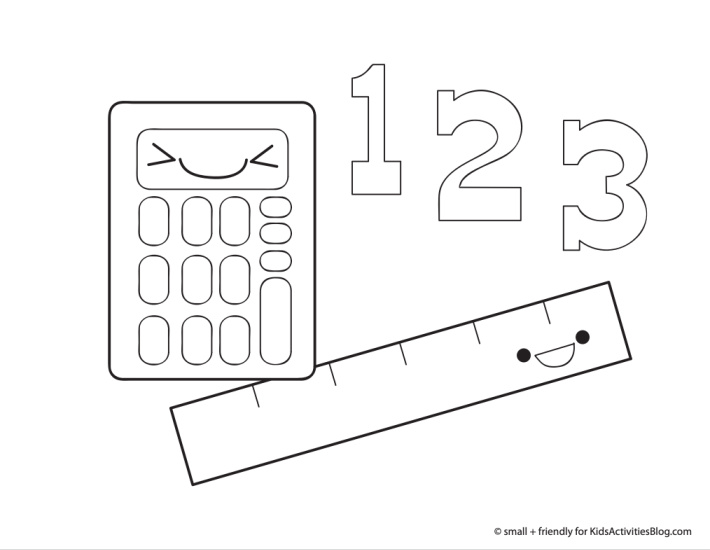 BTS Coloring Page with Calculator, Ruler and Your 1, 2, 3's
The first back to school coloring page is all about the things you might use in math class. There is a calculator (if your teacher will let you use it), a ruler with a smile and the numbers 1 2 & 3. I think I would start with a yellow crayon.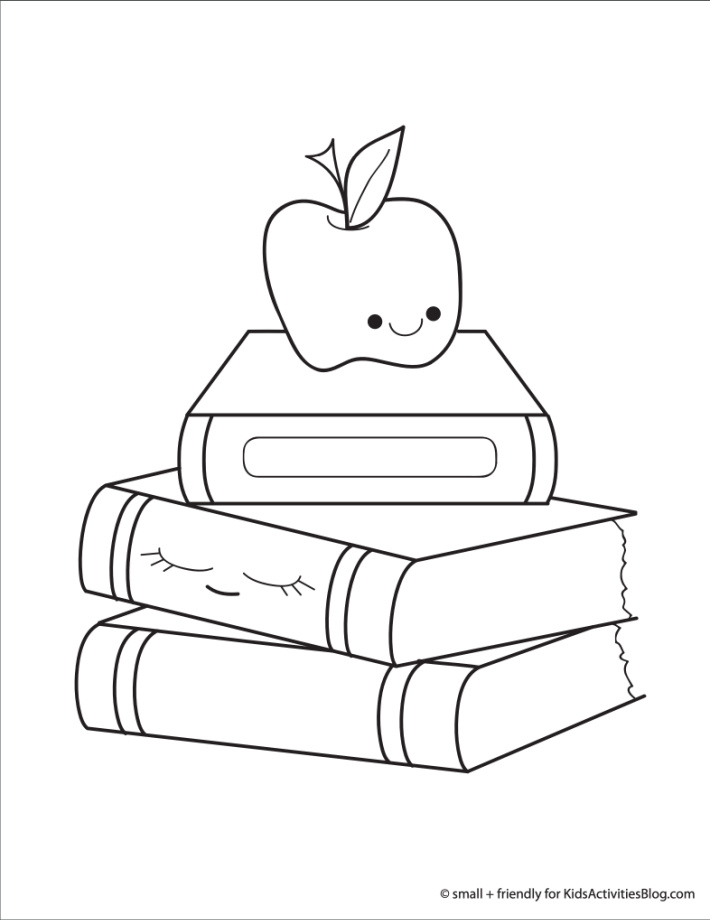 Apple & Stack of Books Coloring Page for Back to School
Our next BTS coloring page has a smiling apple sitting on top a stack of three thick textbooks. The middle textbook seems to be taking a classroom nap.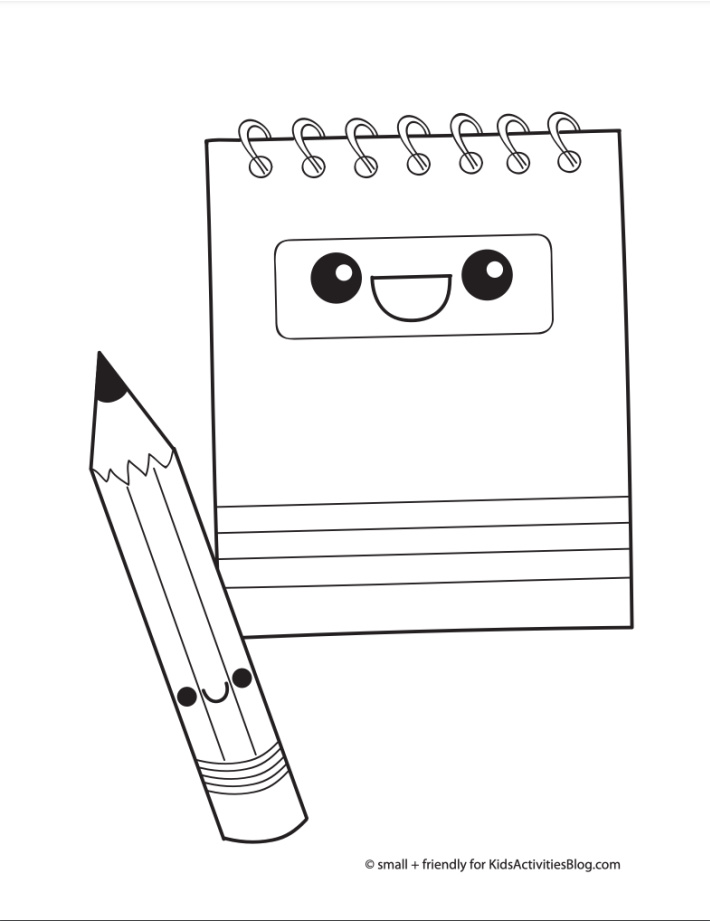 Spiral Notebook with Pencil Coloring Page for BTS
The third in this set of free printable coloring pages for back to school features a spiral notebook bound on top with a smiling pencil with a new eraser ready to go to class and take notes. What a fun way to play with school supplies!
Download & Print the Back to School Coloring Sheets pdf Fiile Here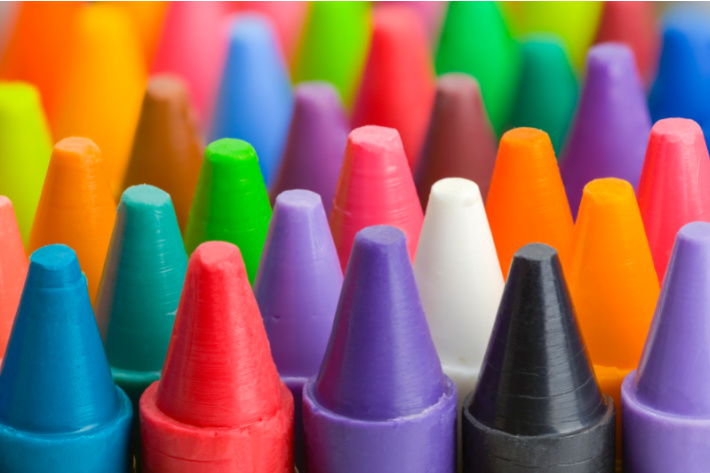 Our Favorite Coloring Supplies
We love using a coloring book or free download for kids to work on fine motor skills. Our favorite coloring supplies to use with these digital files perfect for the start of school are:
Colored pencils
Fine markers
Gel pens
For black/white, a simple pencil can work great
More Back to School Free Printables from Kids Activities Blog
Download and print our back to school word search puzzle
These cute printable sticky notes are great for back to school
These back to school tracing coloring pages are so fun
Here is a fun back to school or first day of school color by number printable set
These are super cute free back to school printables for preschool
Here are some more back to school coloring pages for kids featuring a school bus, packet of crayons and a school house with kids lined up
These wise owl coloring pages are great for back to school as well. So cute! So smart!
Which of the back to school coloring pages was your favorite? Did you use them for the first day of class?