23 Ways to Play With Water This Summer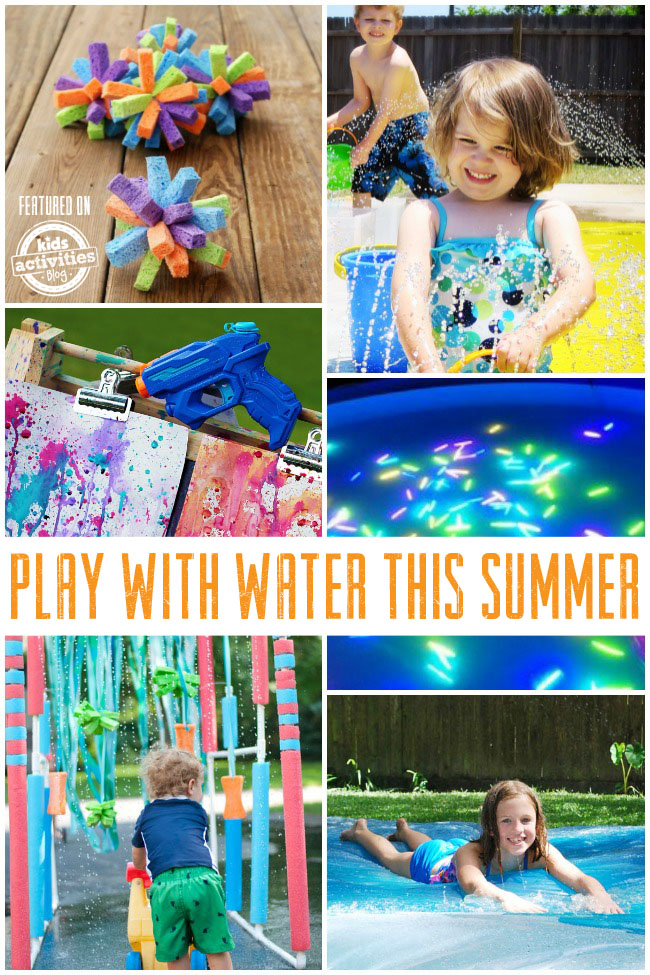 Are you ready for fun in the sun this summer? From going to the pool to facing off with water balloons, we're sharing our favorite 23 ways to play with water this summer!
There is no better way to stay cool, spend time with your family, and keep summer fun and active, than water fun for kids!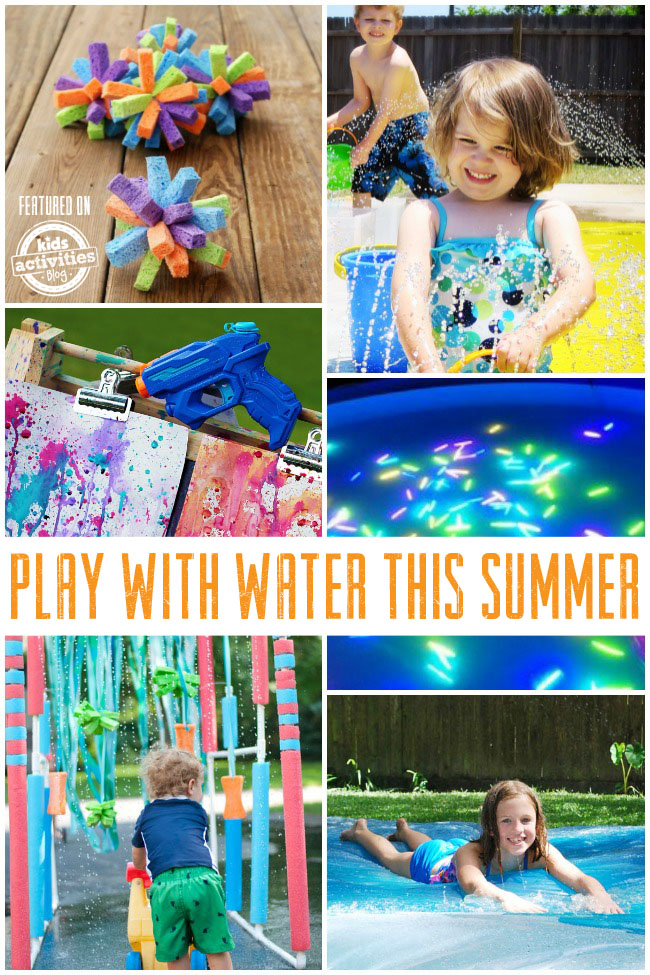 Water Fun For Kids
Summer! The time where the kids are off and are looking for fun things to do. If we're not careful out kids will be couch potatoes all summer!
Get out and get moving with water fun!
Whether it is sponge bombs, hoses, pools, or sprinklers, getting your kids outside is great. They'll be moving and away from the screens which is always a bonus.
Plus, this would be a great way to spend time together! Family time is always important, plus, just because we're adults doesn't mean we don't like having fun!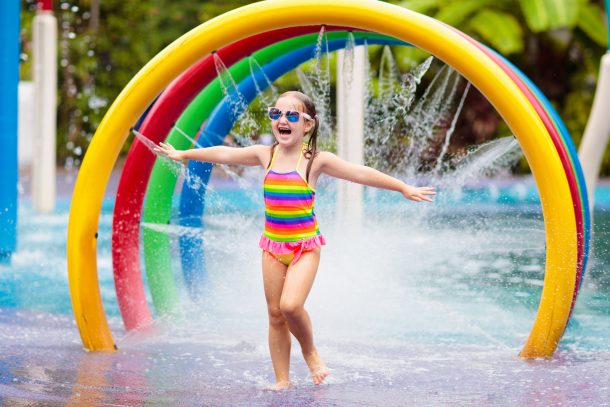 What Are the Benefits of Water Play for Kids?
Aside from the very obvious benefit of cooling down on a hot day, there are many great things about water play for kiddos.
Water play allows for a fun and adventurous form of scientific discovery. he cool part is that the focus is on playing, and the learning just flows along with it.
Water play is an excellent form of exercise, and helps with coordination and motor control.
23 Ways to Play With Water This Summer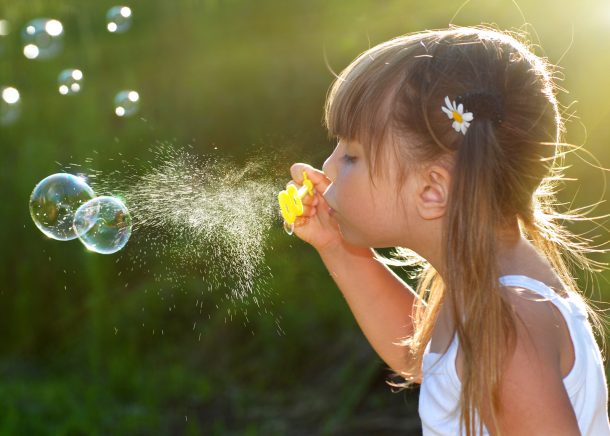 One of the best things about water play, is that it is pretty much free or inexpensive, and you can tailor it to work with what you have at home!
Ice Play
Add colored ice to your water table for a fun sensory activity. Ice Play is a great way to cool off, be creative, and get messy!
Splash Party
Throw a summer splash party with this idea from Jornie. Buckets of water, toys, scoops, and buckets are all you need to throw the best splash party ever.
Water Bomb
Endlessly Inspired's sponge water bombs are a fun way to have a water fight in the backyard! To make a water bomb all you need is sponges and rubber bands.
Squirt Gun Painting For Kids
Fireflies and Mud Pies' idea to paint with squirt guns is so awesome! Squirt gun painting for kids is a unique twist to arts and crafts time. Make sure your kids are wearing clothes you don't care about, this can get messy!
DIY Car Wash
Build a backyard car wash for kids! This DIY car wash will keep your kids busy as they're washing their wheels. Cleaning has never been more fun! Check out Design Mom's tutorial.
DIY Slip and Slide
Make a DIY slip and slide using a few supplies from the hardware store with this fun idea from The Relaxed Homeschool.
Life Is Cool By The Pool
Life is cool by the pool, especially with glow sticks! Throw a bunch of glow sticks in a kiddie pool for a super fun night swim, with this fantastic idea from Saving By Design.
Ice Dinosaur
Break out a toy dinosaur from a block of ice! This ice dinosaur game is a ton of fun, and will keep your little one busy for a hot minute!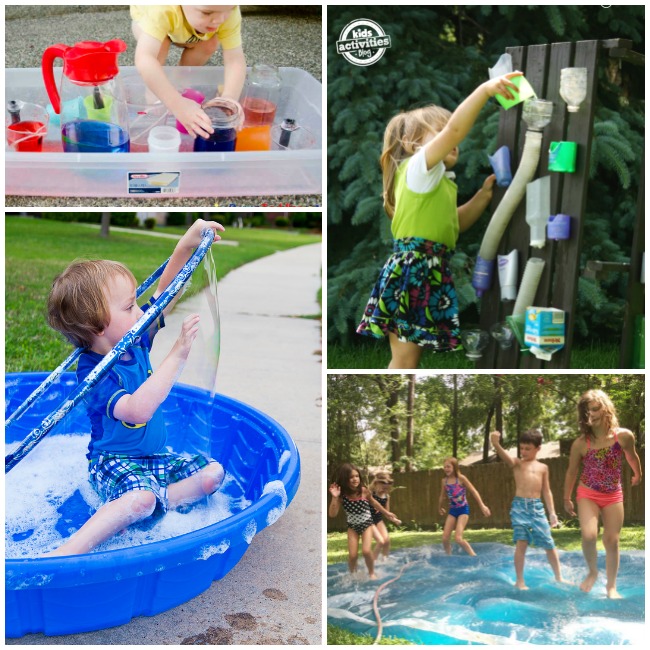 Water Play for Kids
Water Play For Toddlers
Set up a pouring station with this fun activity from Busy Toddler, and watch what happens when the colors mix together! This water play for toddlers is a great way to stay cool and learn!
Water Wall
Use old bottles to make a backyard water wall. It's so simple, but a lot of fun!
Huge Bubbles
Make huge bubbles using a small pool and a hula hoop with this idea from The Nerd's Wife.
Blob Water Toy
This blob water toy is so cool! A huge DIY water blob = hours of fun! Check out The Clumsy Crafter's tutorial.
Water Race Game
Design Dazzle's squirt gun water races guarantee a good time! This water race game is so unique, my kids will love it.
Walk The Plank
Make kids walk the plank over a kiddie pool with this idea from Classy Clutter. The plank is over a kiddie pool with an inflatable alligator!
DIY Sprinkler
Don't have a sprinkler? No worries! You can make this DIY sprinkler. Make your own sprinkler with this activity from Ziggity Zoom, and hook it up to the water hose!
Ice Painting
Make The Best Ideas For Kids chalk ice, and watch it melt in the sun. Do some ice painting this summer and make a beautiful picture!
Frozen Shirt Race
Have a frozen shirt race — who can thaw it the fastest?! We love this funny idea from A Girl and a Glue Gun!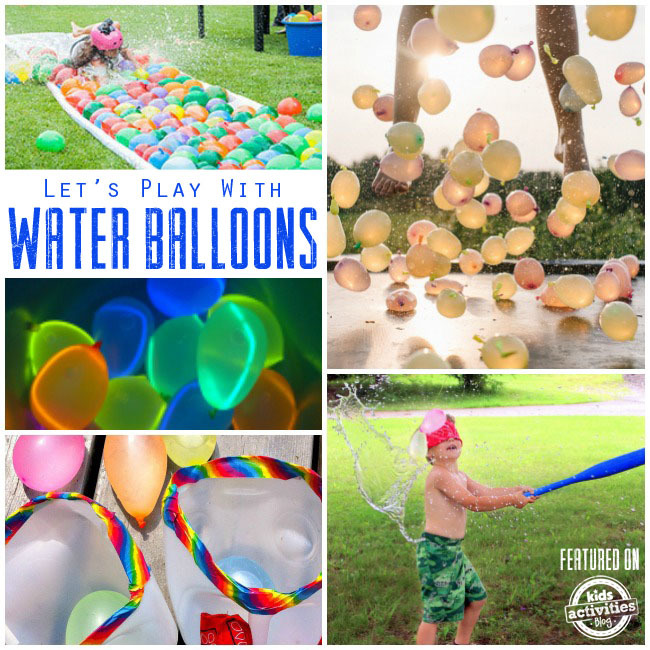 Water Play Ideas for Toddlers
DIY Water Slide
Follow the Hallmark Channel's lead with this DIY water slide, and fill a slip and slide with water balloons for the most epic slide, ever!
Baseball Balloons
Baseball balloons! Water balloon baseball adds a fun spin on a classic. Check out this activity from Overstuffed Life!
Water Balloon Piñata
Make Fireflies and Mud Pies' water balloon piñata as a fun surprise for your little ones!
Water Balloon Toss
Your family will love this water balloon toss game! Launch water balloons with homemade milk jug launchers with this idea from Kid Friendly Things To Do.
Water Balloons
Make water balloons more exciting! Add glow sticks to water balloons for a fun summer party with this idea from The Scrap Shoppe Blog!
Water Balloon Games
Jump on a trampoline filled with water balloons with this fun summer activity from A Subtle Revelry. These water balloon games are the best!
More Summer Crafts and Activities for Families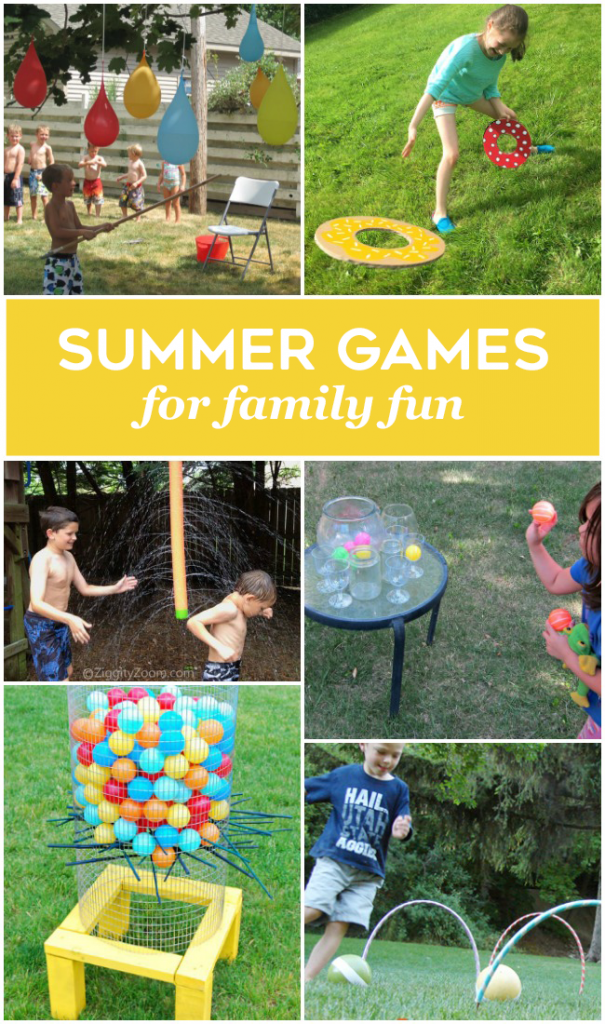 Looking for more summer fun? We have so many great ideas! From water fun for kids, to games, activities, and treats!
24 Summer Games for Family Fun
Summer Fun On a Budget
Kids Bored in the Summer? Here Are 15 Things To Do
14 Scrumptious Campfire Desserts You Need To Make This Summer
We Have Over 60+ Awesome Fun Summer Activities For Kids!
What is your favorite way to play with water with your kiddos? Comment below!