How To Make Edible Paint With Fruit Loops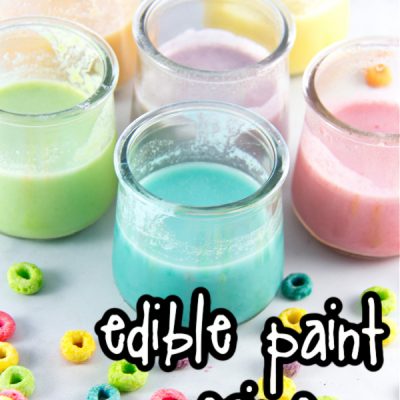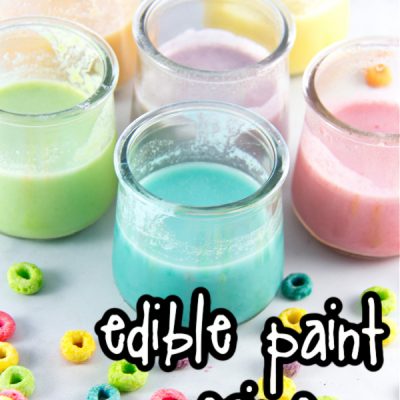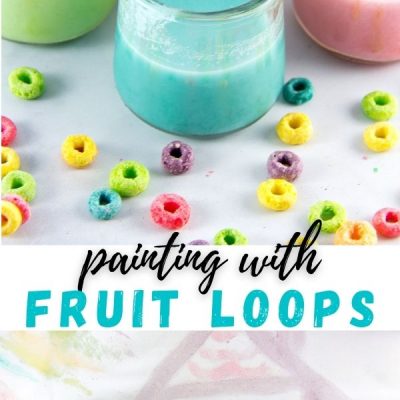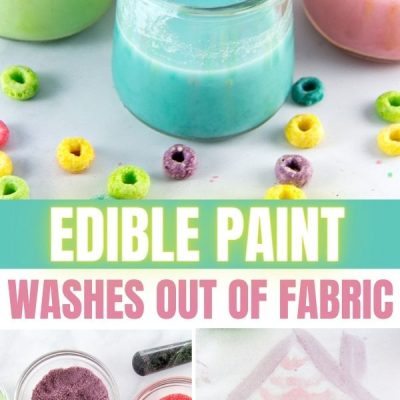 Homemade paint is a great way to use items you probably already have at home to make art with the kids. We have a great round-up of over 50 homemade paint recipes, but today we are sharing a recipe for edible paint that's safe for little fingers.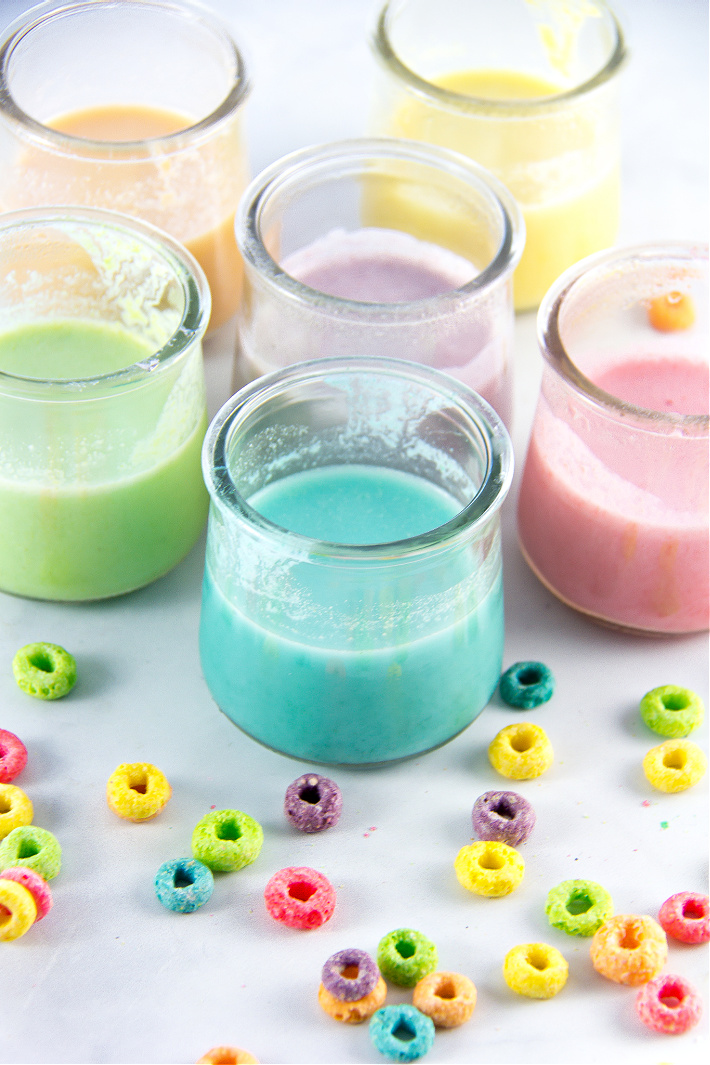 This homemade Fruit Loops paint is perfect for painting on fabric. Grab an old sheet, lay it on the ground and let the kids go crazy. The best part is that it washes right out. Pop the kids in a bath if they get it on themselves, and put their clothing and the sheet in the wash. No more throwing pieces of paper away. You can re-use the sheet for painting as often as you like.
Supplies
Fruit Loops
Pestle – or other object for crushing the Fruit Loops
Yogurt
Water
Bowls
Jars
Instructions
Separate the Fruit Loop colors into individual bowls. This makes a fantastic sorting project for little fingers. We put half a cup of Fruit Loops into each bowl.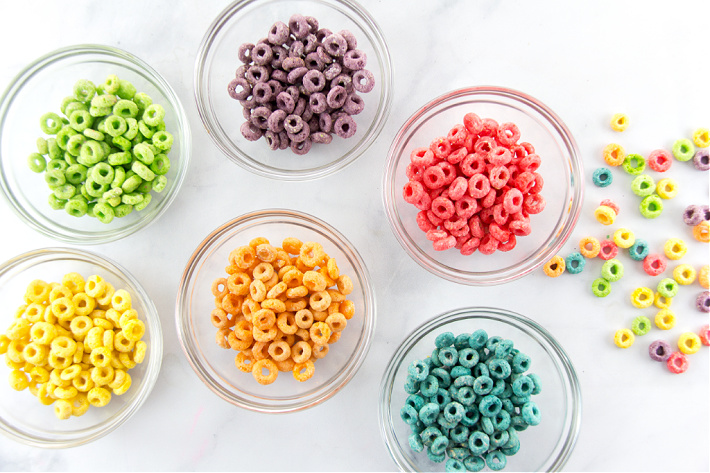 Kids might have a lot of fun crushing the Fruit Loops between their fingers, or you can use a pestle to grind them into a powder.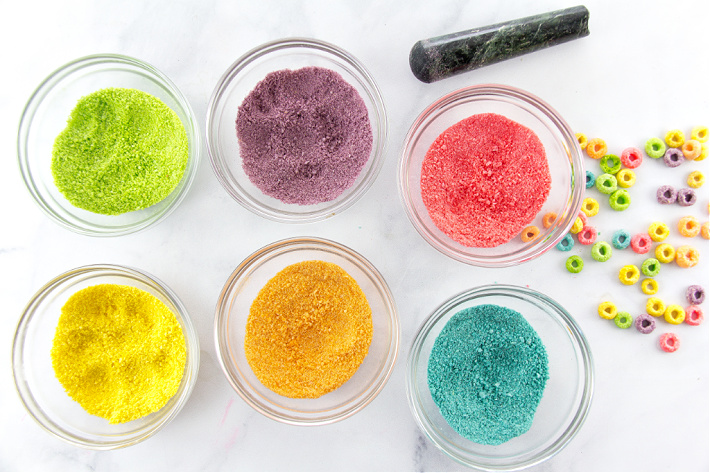 Add 1 tablespoon of yogurt to each bowl and mix.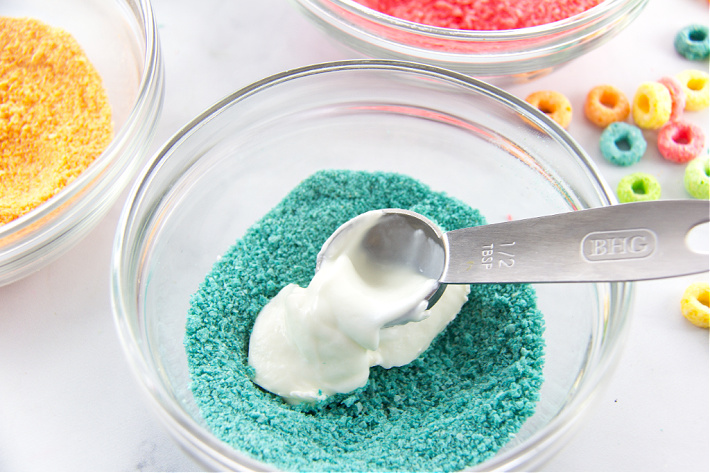 Gradually add water, mixing thoroughly until you reach desired consistency. The paint will be a little grainy, but it's perfect for using on fabric.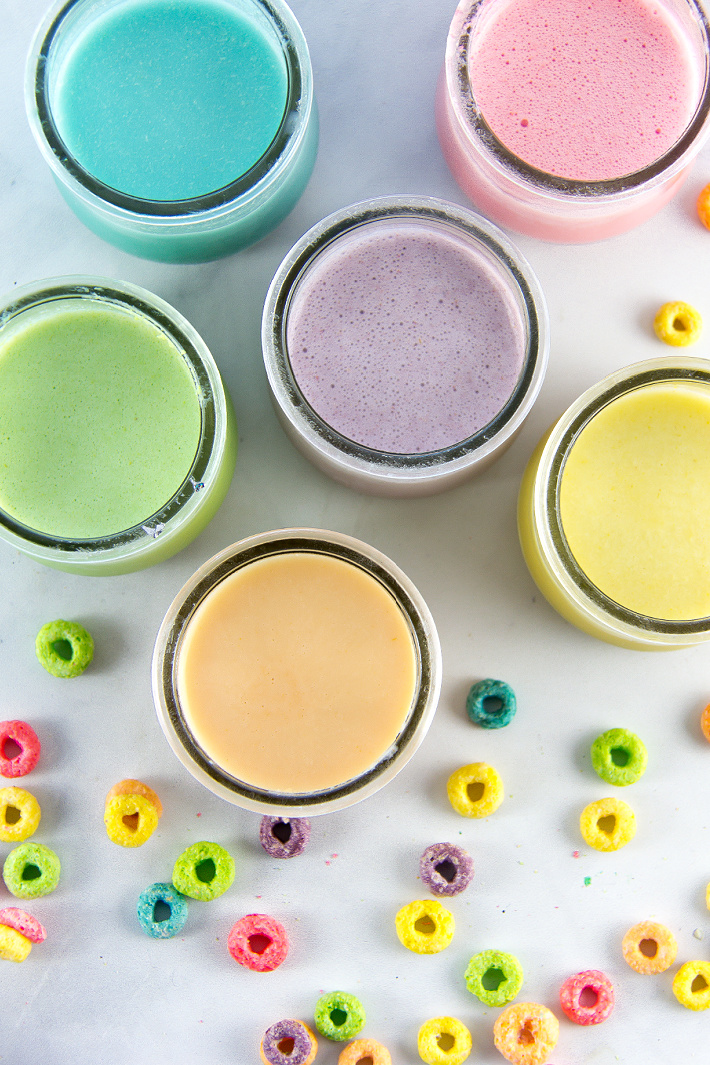 We tried this paint on various mediums but found that it works best on fabric. You can also grab a canvas, but if you want something that you can wash and re-use, then an old sheet is the way to go. After painting, we washed the sheet, and it was ready to use again the next day.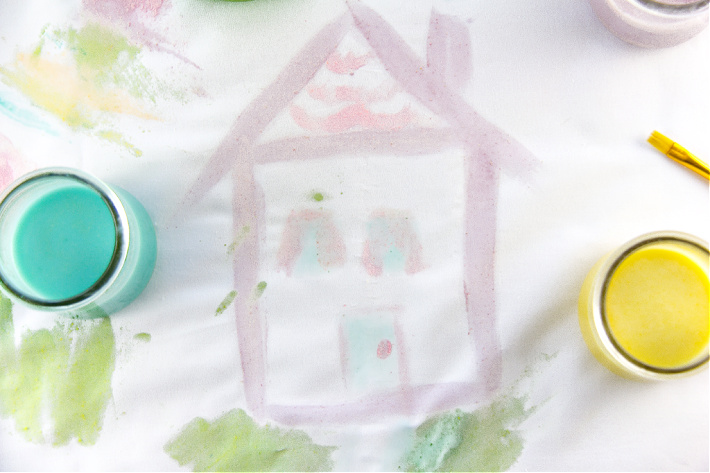 If the kids don't use all of the paint on the first day, cover your jars with plastic wrap and put them into the refrigerator. You can use it again the next day too.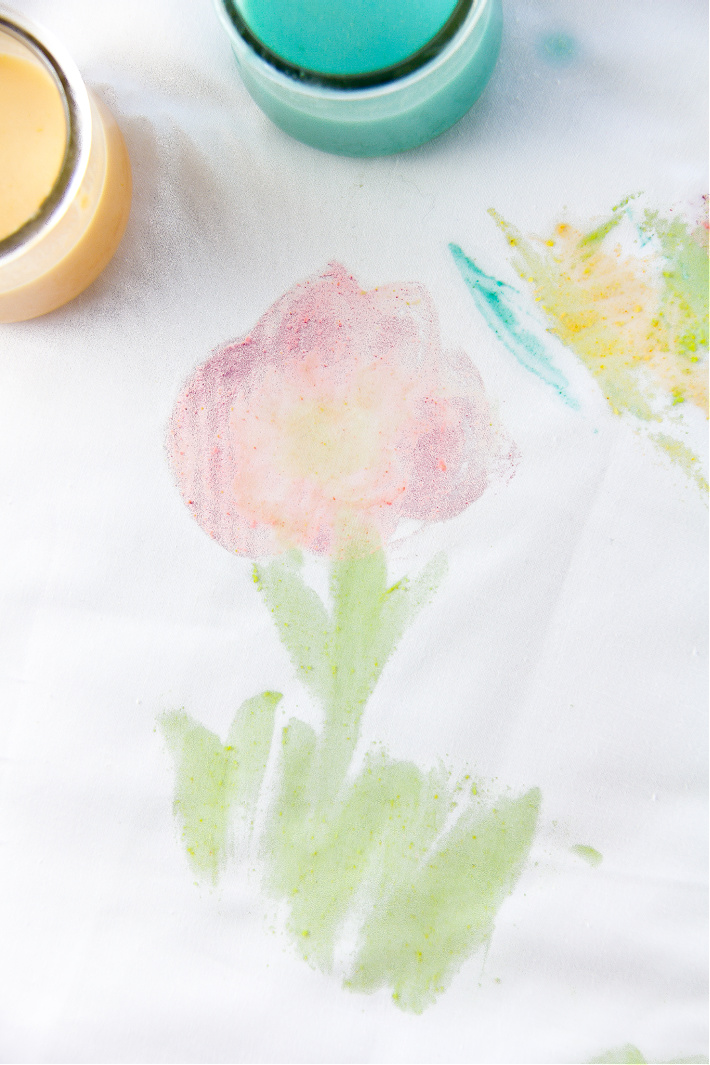 Looking for more edible paint ideas for the kids? Check out these:
Painting pancakes – modern art you can eat
Edible paint – a snack activity with mustard, ketchup, and ranch
Rainbow cookies – fun painting our food