Cute Bunny Coloring Pages & Simple Bunny Dot-to-Dot Worksheets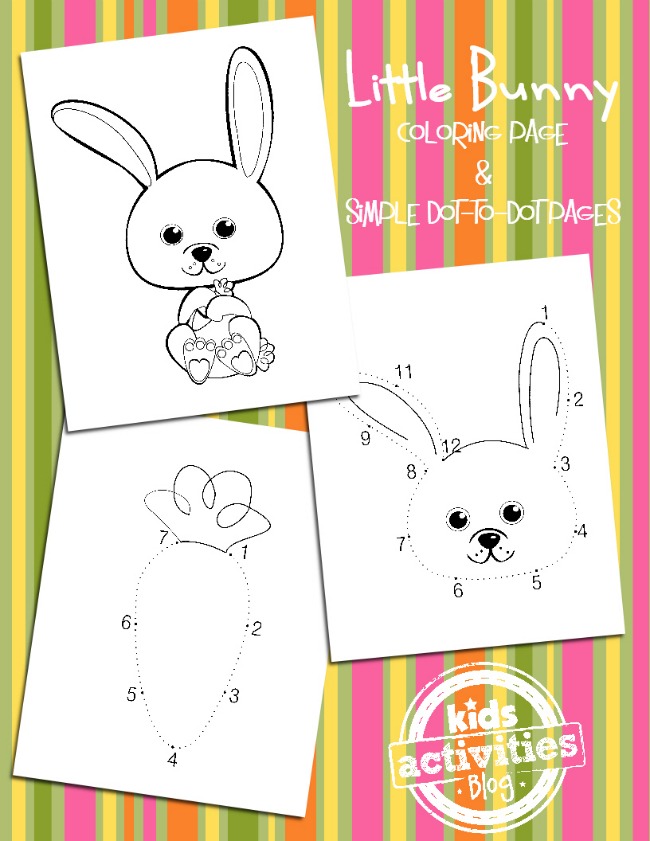 I just love cute bunny coloring page!
Oh the cuteness that abounds in these simple bunny coloring pages that make awesome Easter coloring pages or are perfect for any time you want bunny pictures to color.
Younger kids will love the easy bunny dot-to-dot page. Any age can embrace the sweet bunny hugging a carrot coloring page.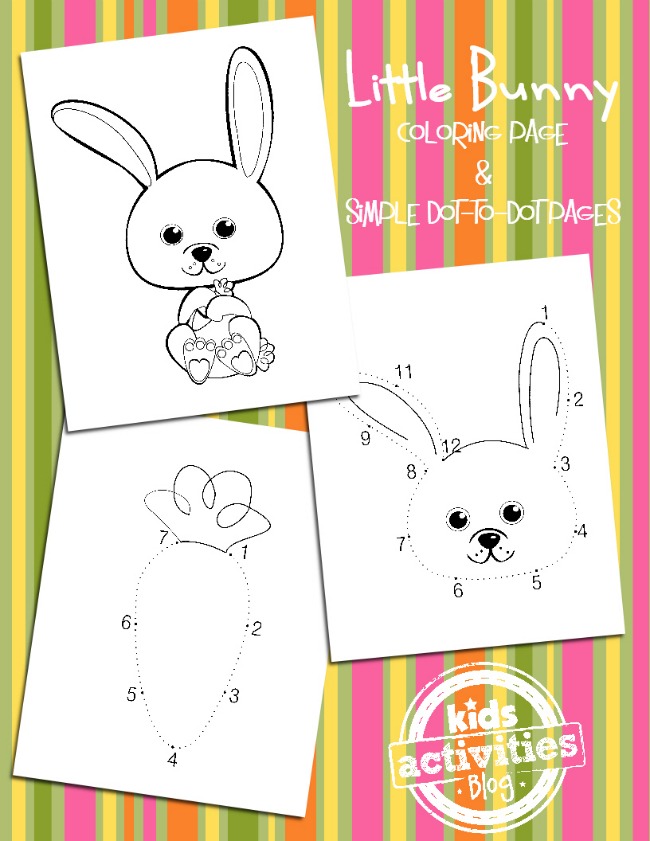 Free Bunny Coloring Pages
Grab the crayons, the paint set or some glue and glitter to have some bunny fun. To download the bunny coloring page set, look for the orange button below.
Cute Bunny Coloring Page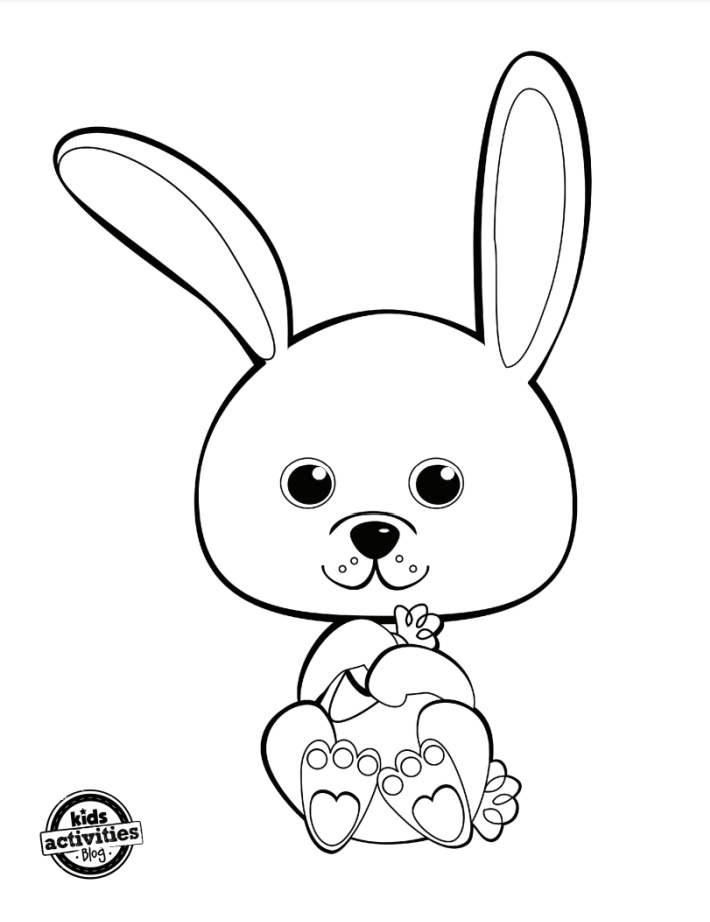 What a cute bunny appears on this free coloring page for kids. Our bunny is clutching a carrot. The bunny may be worried you will steal the carrot! Grab your crayons and color the cute bunny any color you think is best.
Easy Bunny Dot-to-Dot Worksheet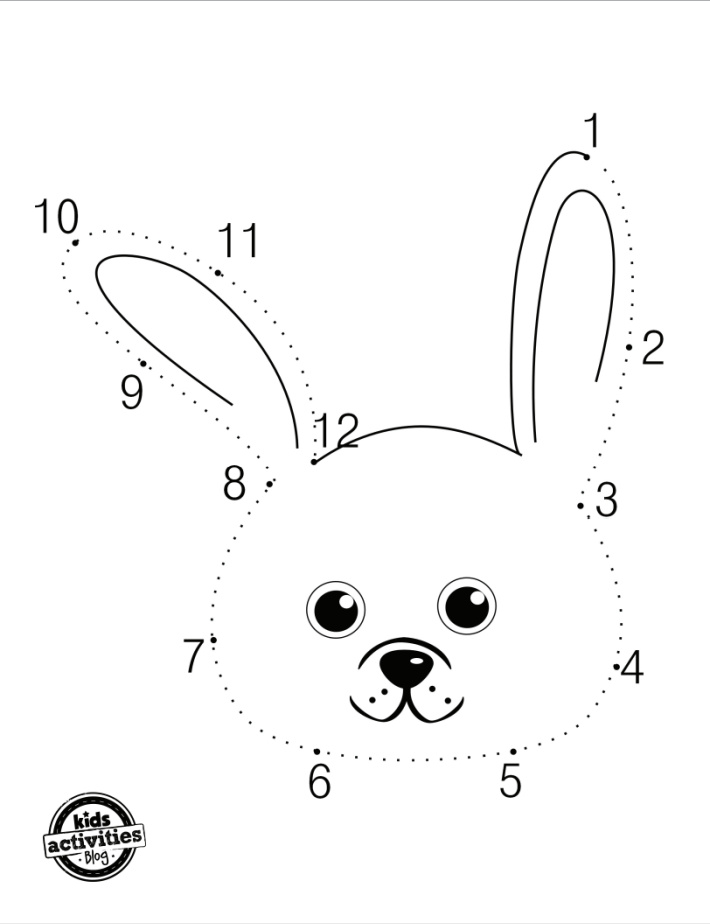 This bunny dot-to-dot easy worksheet has numbers 1 to 12 which is perfect for preschoolers learning their numbers or kindergartners who will master the task quickly and make time to color the bunny picture afterward.
Easy Carrot for Bunny Dot-to-Dot Worksheet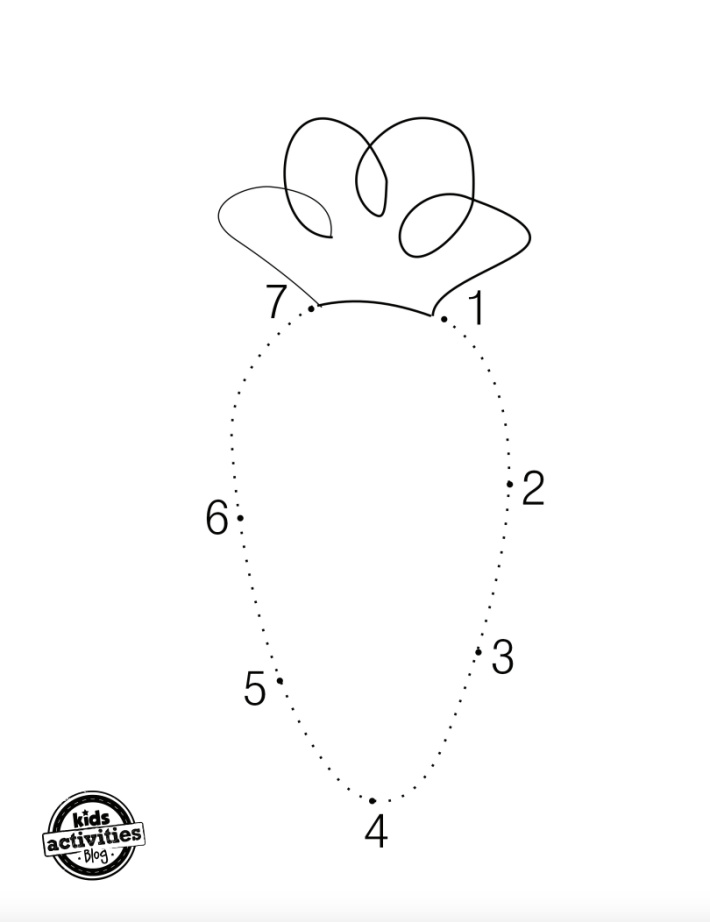 This big carrot dot-to-dot worksheet is super simple with numbers 1 to 7. Preschoolers will easily count aloud while connecting the dots. Once the picture of the carrot (perfect for our cute bunny) appears, they can grab the orange and green crayons and make it look really yummy.
There are three sheets in this set of bunny pictures to color
Bunny coloring page – bunny and carrot
Bunny dot-to-dot – this easy pattern goes from numbers 1-12
Carrot dot-to-dot – this easy pattern goes from numbers 1-7
I feel the need to pull out an orange crayon right now!
Print Easy Bunny Coloring Pages
It doesn't have to be the Easter bunny, but it certainly can be a cute one.
Click here to download and print the entire cute bunny coloring page series:
Show Us Your Coloring Pages
We love when you post pictures of your kids completed coloring page creations on our FB page. We get such a kick out of how each one is so different and every kid makes it his/hers.
Please post your finished bunny coloring pages today!
More Bunny & Easter Coloring Pages
OK, so we have gone a little coloring page crazy lately, but all things spring-y and Easter are so fun to color:
This zentangle coloring page is a beautiful bunny to color. Our zentangle coloring pages are as popular with adults as the kids!
Don't miss our printable bunny thank you notes which will brighten any mailbox!
If you have a child who would love to practice lacing and fine motor skills, we have the cutest free bunny cards they can "sew".
Check out this free Easter printables which is really a very large bunny coloring page!
I love this simple Easter bag idea you can make at home!
These paper Easter eggs are fun to color and decorate.
What cute Easter worksheets preschool level kids will love!
Need more printable Easter worksheets? We have so many fun and educational bunny and baby chick filled pages to print!
This adorable Easter color by number reveals a fun picture inside.
Color this free Egg doodle coloring page!
Oh the cuteness of these free Easter egg coloring pages.
How about a big packet of 25 Easter Coloring Pages
And some really fun Color An Egg Coloring Pages.
We have all these ideas and more featured in our free Easter coloring pages!
What color will you need to color the bunny coloring pages?