Paper Mache Crafts For Kids: Butterfly – Flutter! Flutter!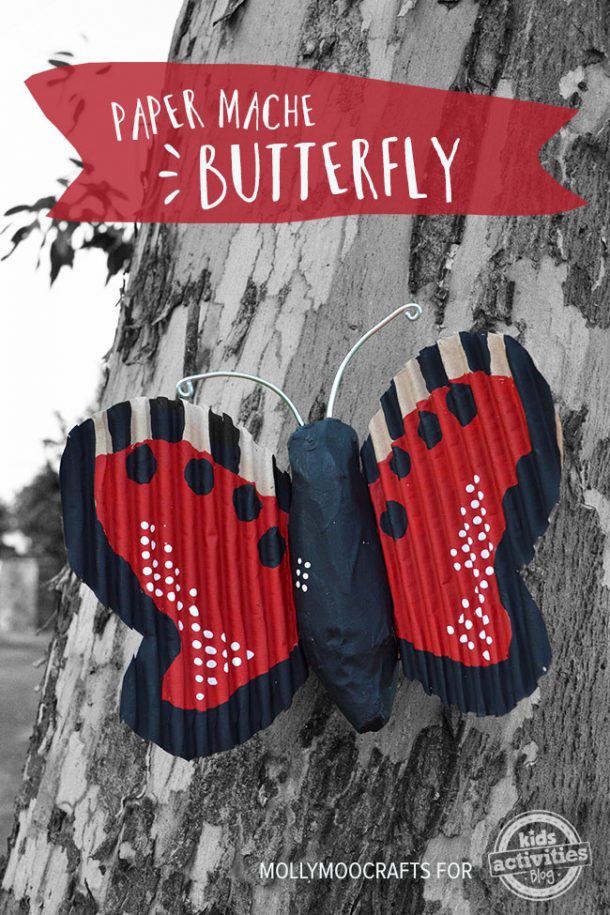 We LOVE paper mache crafts for kids. Besides being great messy fun, paper mache teaches kids that somethings are worth waiting for.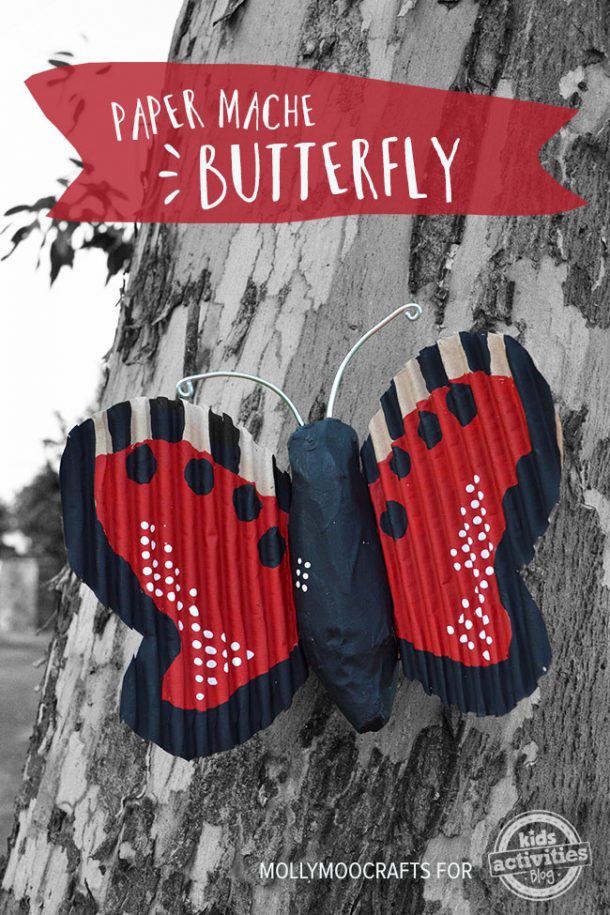 This post includes affiliate links
Paper Mache Crafts For Kids: Butterfly – Flutter! Flutter!
Butterflies have beautiful designs that range from simple to breathtaking. This fun craft is engaging for children of all ages! They can explore beautiful butterfly designs, and make up designs of their own.
This simple Paper Mache Butterfly is a great introduction craft to paper mache. It requires the simplest shape to which cardboard is glued before the painting starts.
A Craft that Plays on Your Child's Learning
Aside from being fun, this butterfly craft is also great for demonstrating symmetry in a hands-on way. It is also the perfect project to celebrate the end of lessons on the life cycle of the butterfly.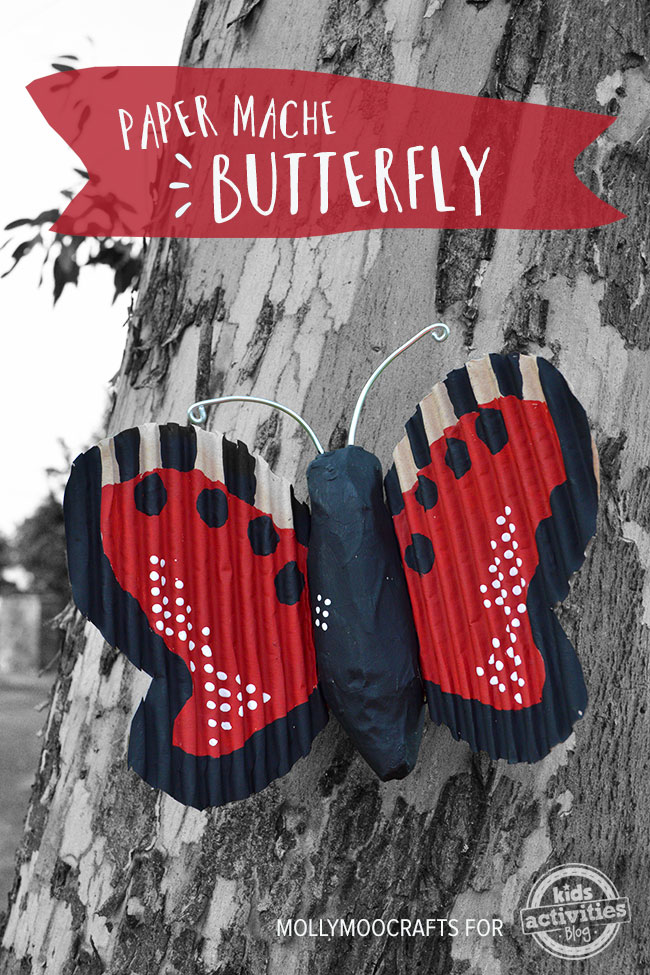 Supplies Needed:
Newspaper
Paper mache paste (a little wallpaper paste with some craft glue mixed in)
Cardboard
Wire & pliers
Glue gun
Paint & brushes
Directions:
Start by scrunching up a sheet of newspaper into the shape of the butterfly's body. Secure it with sellotape/clear adhesive tape. Cover this with just one layer of newspaper strips dipped in your paper mache paste.
Leave it overnight to dry!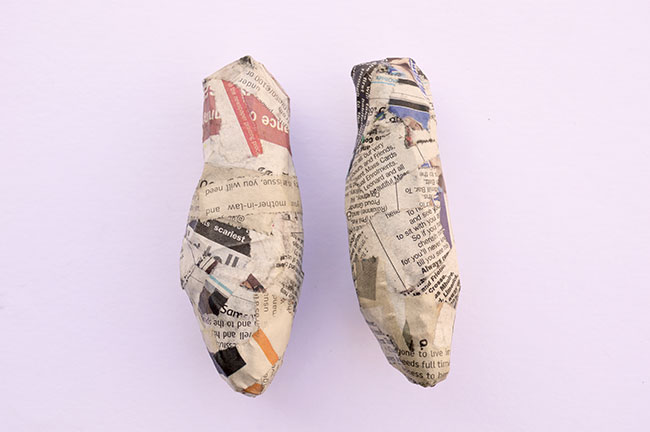 Next cut your cardboard wings. I used corrugated cardboard to add a little texture to our butterflies. However, plain cereal box cardboard will work just perfectly.
With your pliers cut two pieces of wire (I sacrificed a wire coat hanger for this project!!)
Roll one end back onto itself, safer than having a pointy bit!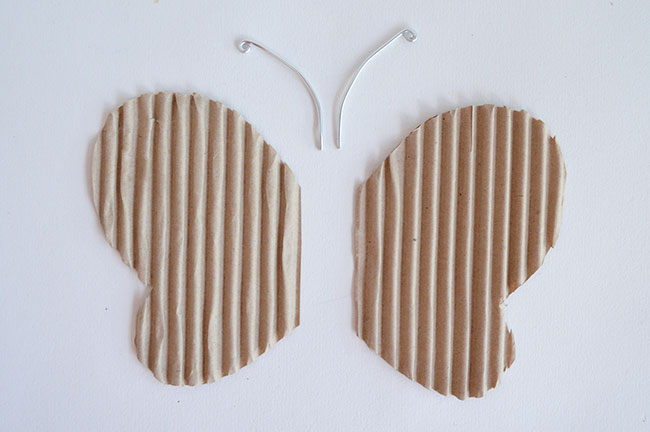 With your glue gun, attach the wings to either side of the butterfly's body.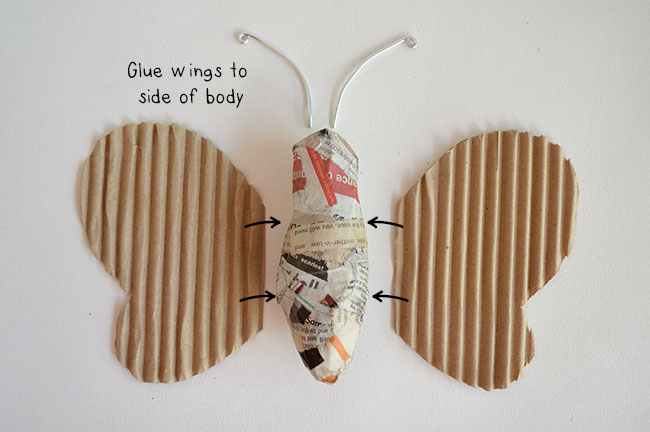 With a craft knife, tweezers or other pointy thing make two holes in the top of the body, just large enough for the wire antennae to slide into. You don't want the holes too big or the antennae will fall out.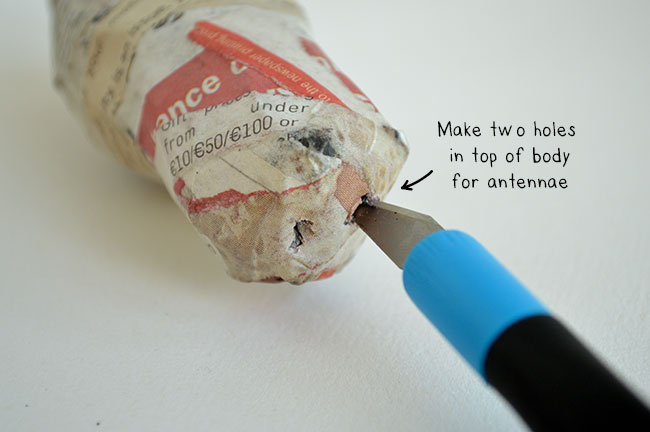 With your glue gun again, put a drop of glue at the end of each wire antennae before you insert into the holes. Hold in position for a few seconds while the glue dries.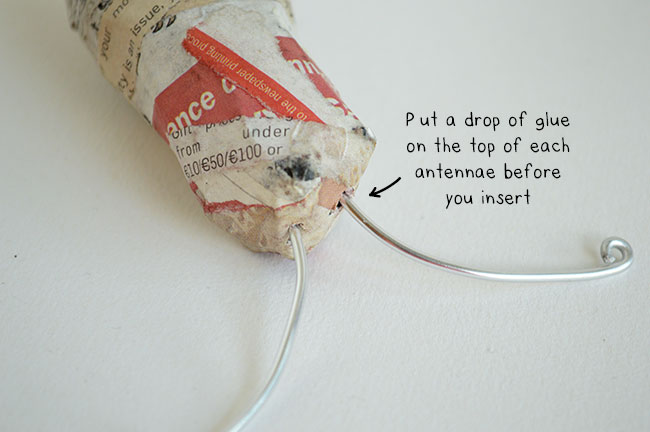 Now your butterfly is ready……. ready for the exciting painting bit.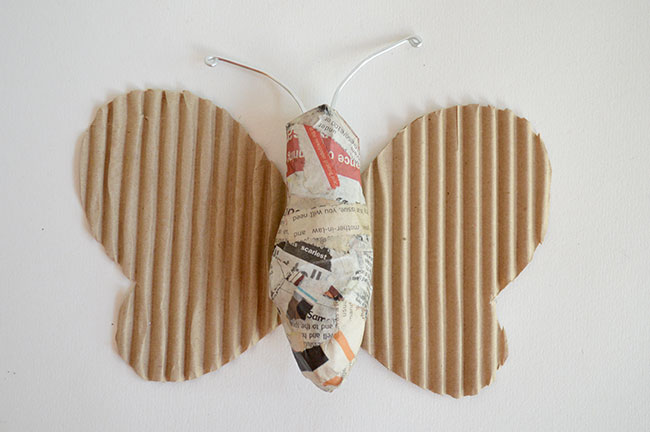 Sky's the limit on the color combinations and patterns you children can try. Let their imagination guide them!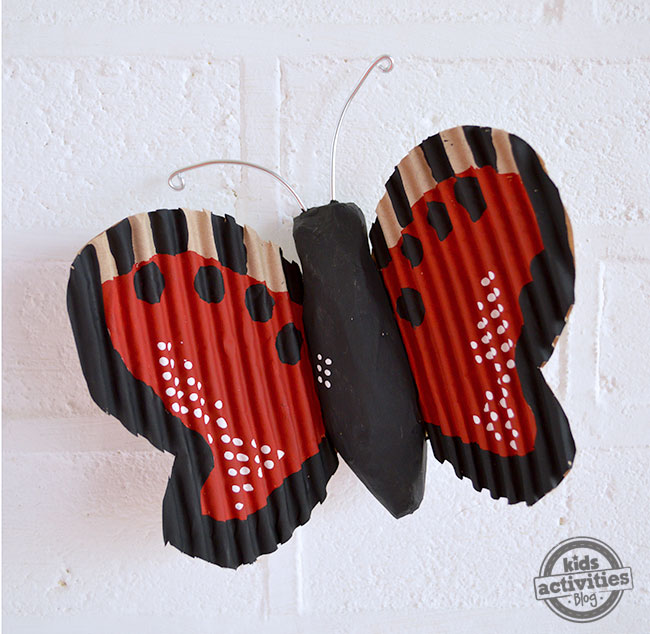 Enjoy!
More Fun Paper Crafts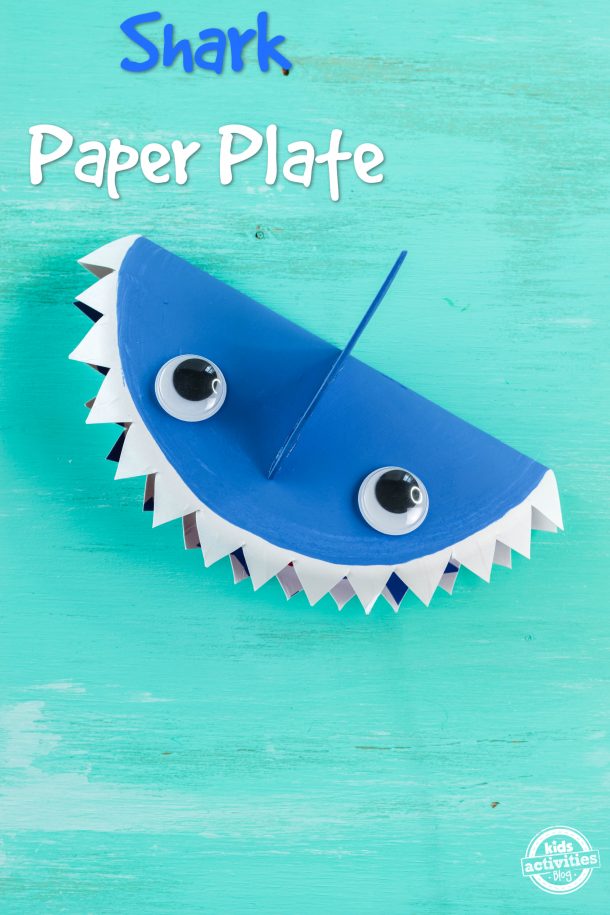 Shark Paper Plate
Paper Bag Coiled Baskets
Easy Paper Fans
Paper Bag Octopus Craft
Did your children enjoy this fun craft? Let us know in the comments below, we'd love to hear! Also, be sure to join us on our Facebook page.