Make these Funny Felt Heart Pencil Toppers Craft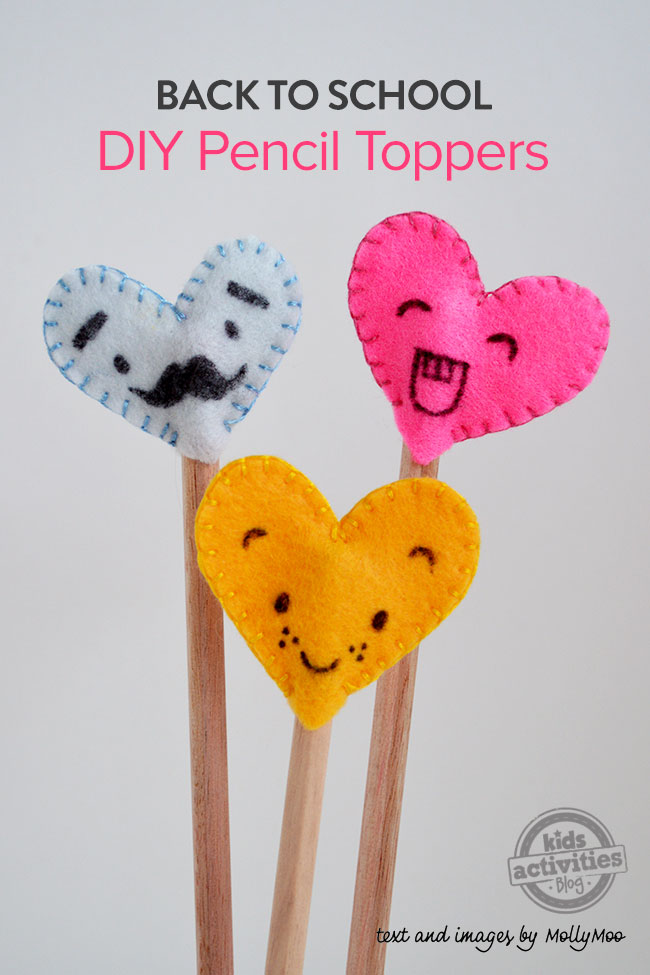 This pencil topper craft for kids uses basic simple sewing skills or you can use glue. It is great for kids of all ages to try sewing for the first time or to create something special to take with them to school. Works as a fun back to school craft, party craft and favor or something fun to hand out to classmates.
A little bit of goofy love to send off with your little ones for their return to school! These DIY felt heart pencil toppers with marker drawn faces will bring a little joy to their day and make writing even more fun.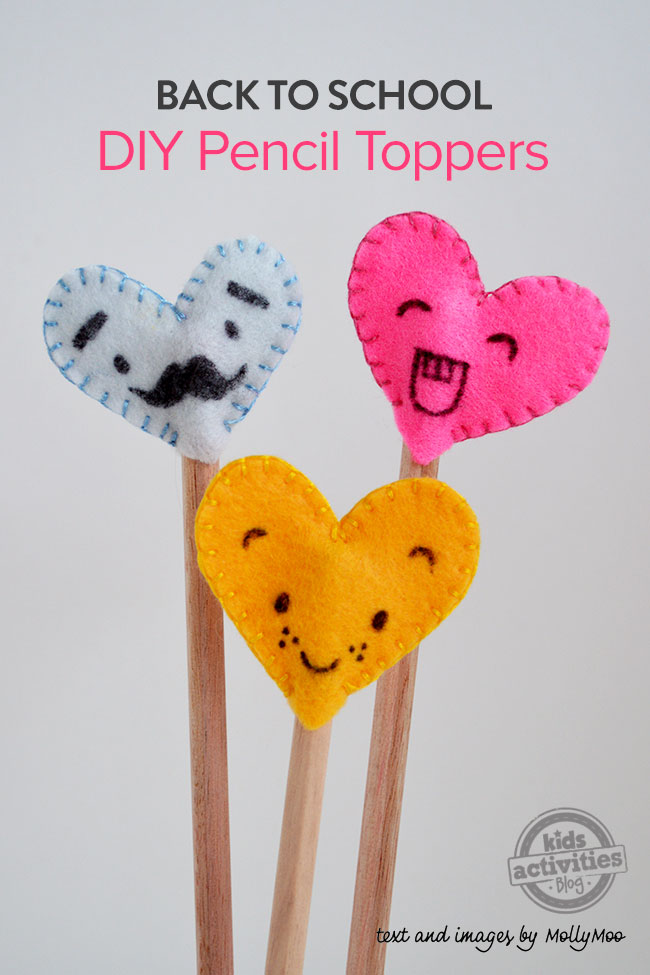 Pencil Topper Craft Idea for Kids
These heart shaped pencil toppers with funny faces remind me a little of emojis. You can create whatever expression works best for your mood at any given time. Make several different mood pencil toppers to change out when desired!
This article contains affiliate links.
Supplies Needed
scraps of felt
embroidery thread and an embroidery needle
thin black permanent marker
pencils
For the no-sew version: use fabric glue instead of embroidery thread and needle
Directions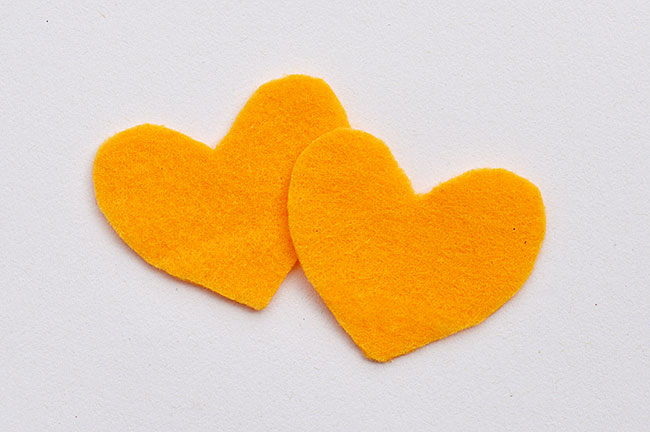 Step 1
Cut the scraps of felt into heart shapes, you need two hearts per pencil topper craft you make.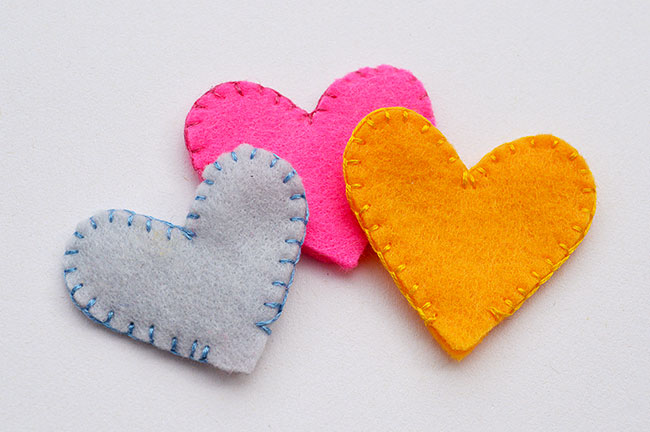 Step 2
Sew around the edges with the embroidery thread leaving a gap at the bottom for the pencil to insert.
No-sew: Alternatively, you can glue the outer edges together with some fabric glue!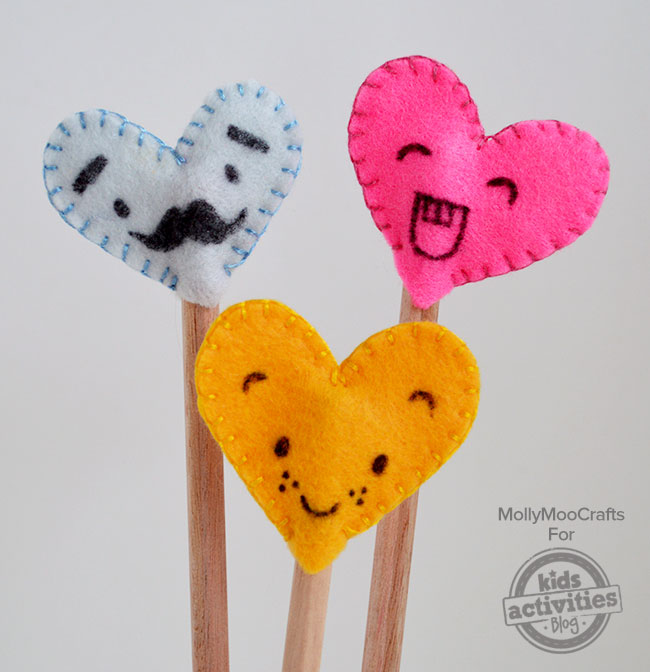 Step 3
Then invite your kids to draw on their little heart faces – happy, goofy, confused….. they decide!
More Pencil Crafts & Fun from Kids Activities Blog
Make this back to school photo frame craft with your leftover No 2 pencils
Make a pencil vase for teacher…or make two because you will want one too!
Try this pencil case craft that works even for younger kids who love to craft.
A lot of fun pencil inspired ideas in our 25 back to school crafts for kids!
These first day of school coloring pages feature a large pencil you can color.
Need some help with pencil skills? Let's start with how to hold a pencil.
I love this pack of Christmas pencils that feature holiday movie quotes.
This kids pencil sharpener is blade free!
I didn't even know you could plant your pencil.
Make a Harry Potter Mandrake pencil holder.
How did your pencil topper craft turn out? What faces did you draw with the Sharpies?