17 Easy Halloween Crafts for Kids Perfect for Toddlers & Preschoolers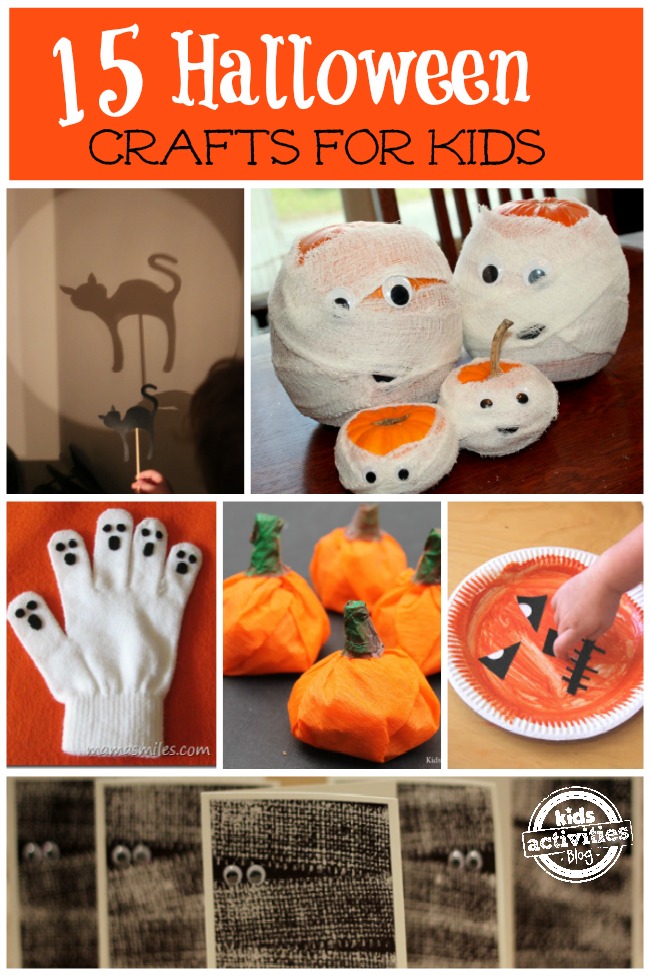 Sometimes you just need easy Halloween crafts for kids. Whether you want to limit the supplies and set up or have one or more toddlers or preschoolers involved, easy Halloween crafts are the way to go!
Here are fifteen fun and simple Halloween crafts for kids. There's something for all ages from toddlers to preschoolers and beyond. All of these crafts use simple items that you probably already have at home. Happy Halloween crafting!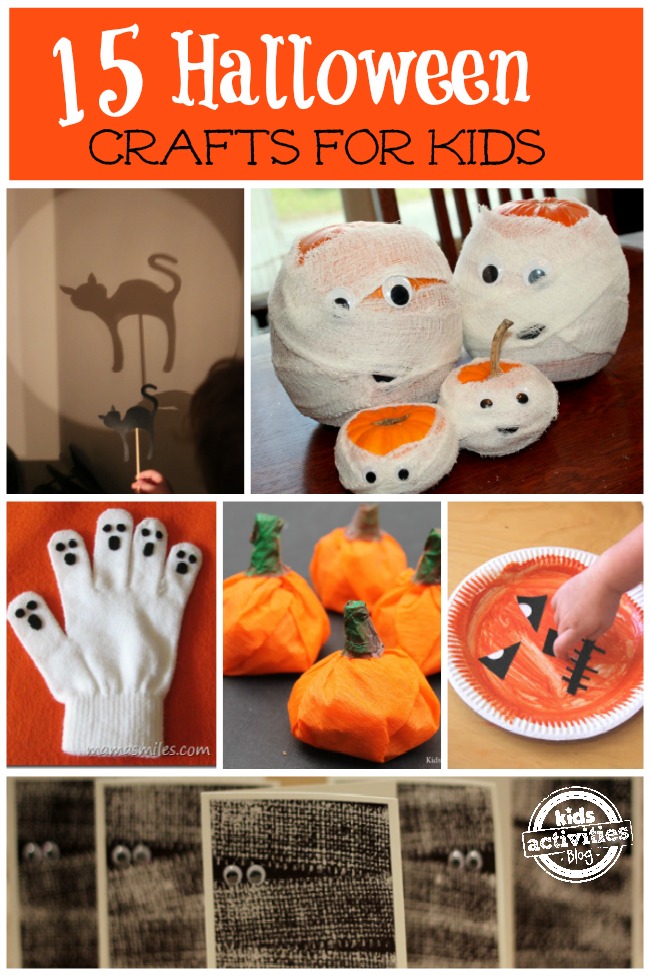 The truth is that these Halloween crafts for school and home are super simple making them great for younger kids, but kids of all ages will want to get in on the fun!
Make your life easier by starting with these simple Kindergarten Halloween crafts!
This article contains affiliate links.
Easy Halloween Crafts for Kids
Make Halloween Puppets
Download the free template for these Halloween shadow puppets and have fun with some Halloween storytelling. I love this as a Halloween classroom craft followed by a Halloween puppet show activity. Or at home, get the entire family involved in a spooky Halloween tale.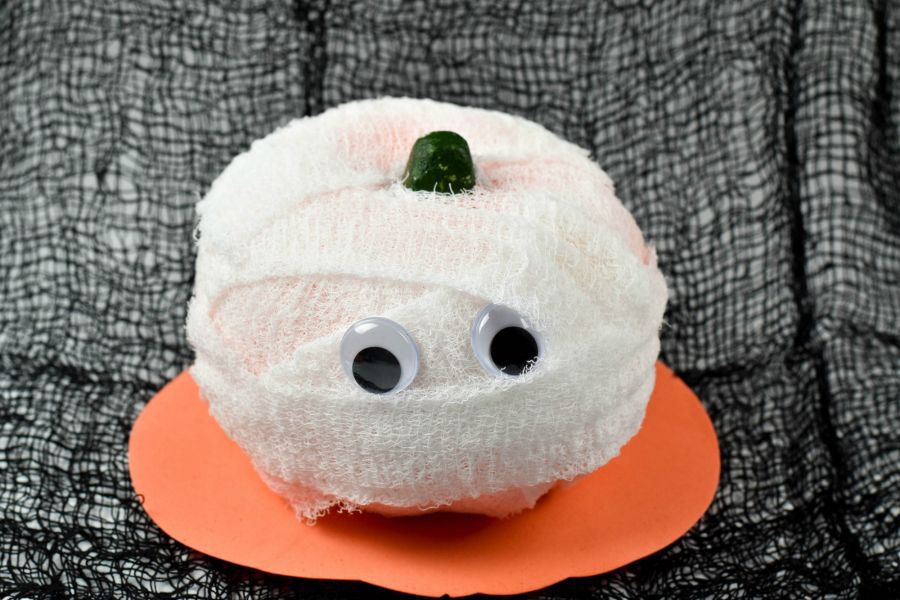 Craft Pumpkin Mummies
This Family of Pumpkin Mummies is sure to make the kids giggle. This easy Halloween craft only uses a few simple supplies: white gauze, googly eyes and some sticky foam or construction paper. It makes it a really great craft for an entire classroom of toddlers or preschoolers. Older kids will want to make an entire family of pumpkin mummies!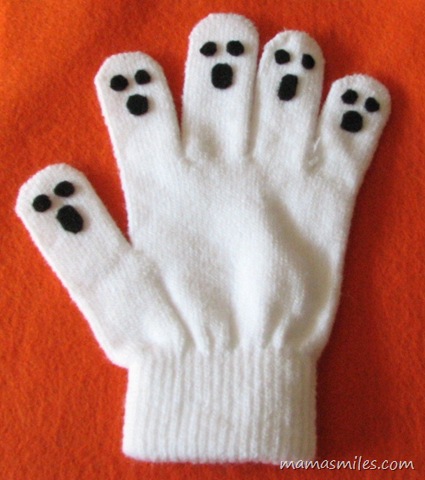 DIY Hand Puppet Ghosts
Make a no sew ghost hand puppet – so simple and cute. Use gloves and some pre-cut black felt and kids can make not only one ghost puppet, but 5 on the same glove!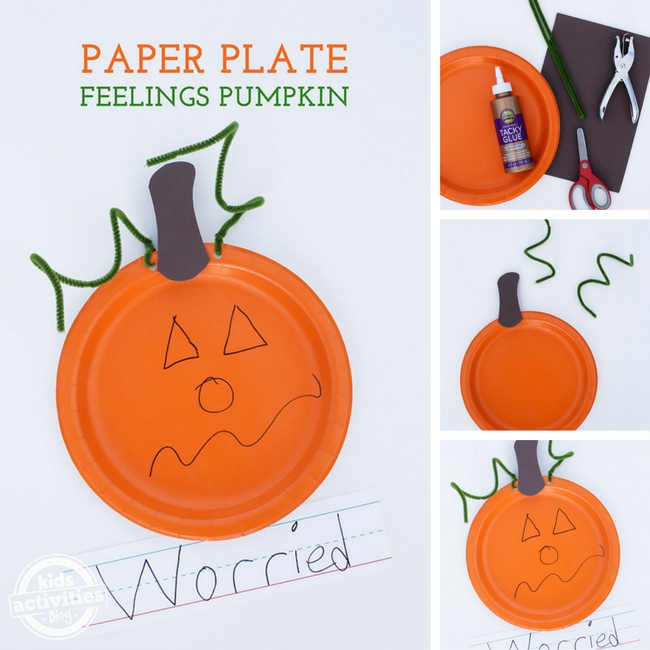 Paper Plate Pumpkin Crafts
Make a paper plate craft – a quick and easy craft that toddlers and preschoolers will love.
These even easier paper plate pumpkins start with an orange paper plate so you can skip the painting step. I love how Halloween jack-o-lanterns can be a good place to start a conversation about emotions.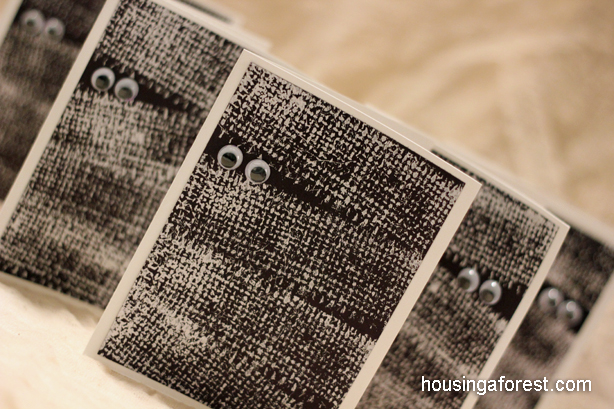 Mummy Stamping Craft
Create these Mummy cards and send some Halloween greetings. These are absolutely one of the cutest Halloween crafts I have seen and while they are simple enough for younger crafters like toddlers and preschoolers, older kids and adults will adore this easy Halloween craft idea.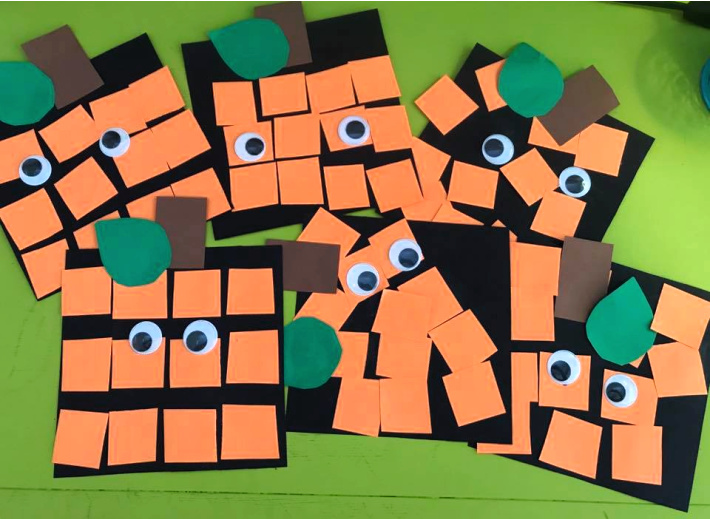 Craft Spookley the Square Pumpkin
Make Spookley the Square Pumpkin and talk about how amazing it is to be different and special. Grab the book, The Legend of Spookley the Square Pumpkin to make it a fun storytime lesson.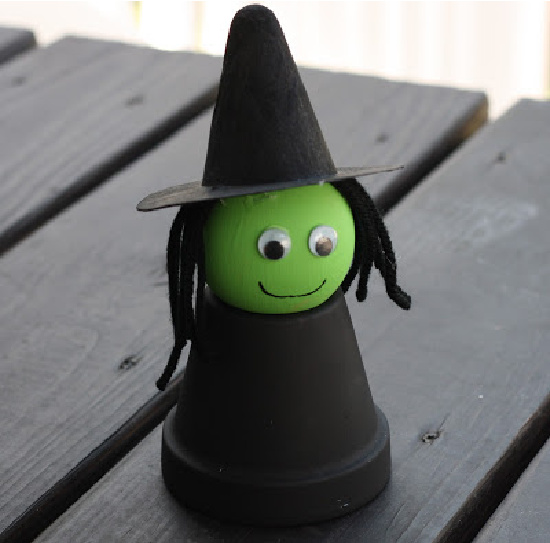 Flower Pot Witch Craft
Make a cute Flower pot witch from simple items you probably already have at home or can pick up at the local dollar store for cheap. The supplies include a small clay flower pot, but I am thinking a plastic one would work great too if you are working with younger kids.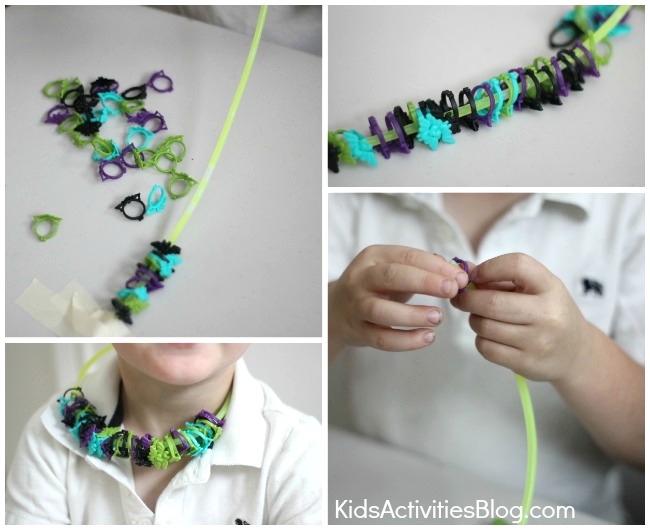 Make a Ring Shaker for Halloween
A Halloween ring shaker is sure to be a big hit with toddlers. Younger kids like toddlers and preschoolers can practice their threading skills using simple supplies.
Fold Easy Origami Bats
These Easy Origami Bats would be a fantastic way to decorate the living room this Halloween. This may be more challenging for the youngest crafters, but with step by step help even preschoolers can fold these fun Halloween decorations.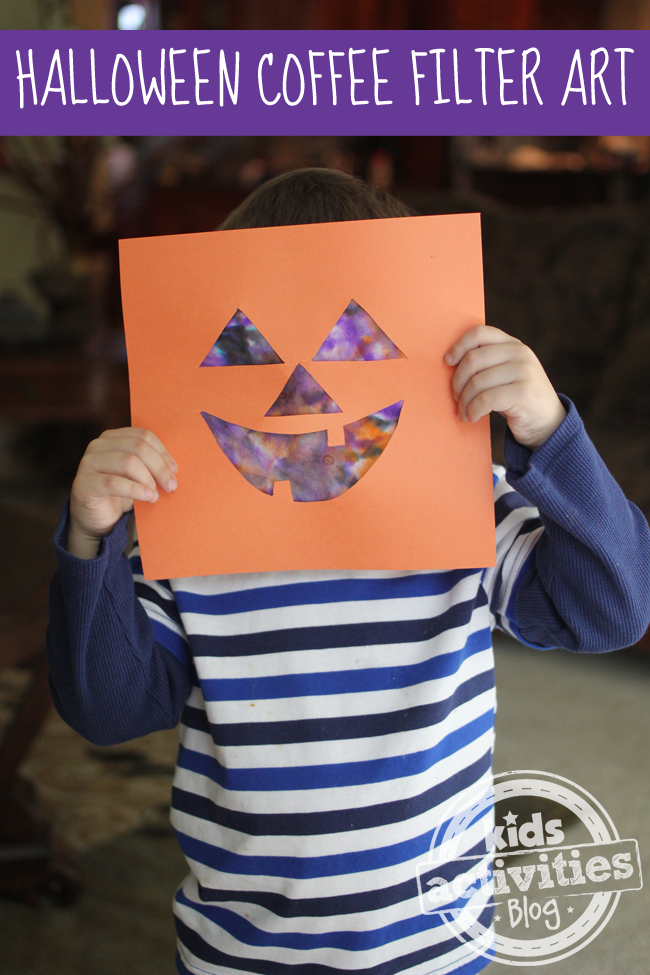 Jack-O-Lantern Craft for Preschoolers
This simple jack o lantern craft for kids is great for toddlers and preschoolers because it is fun and the end product doesn't really matter…every one will turn out great!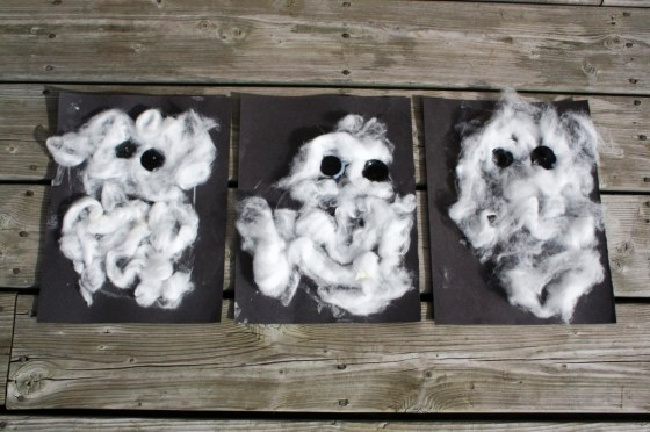 Cotton Ball Ghost Craft
Cotton ball ghosties are such a cute and fun craft for kids to make.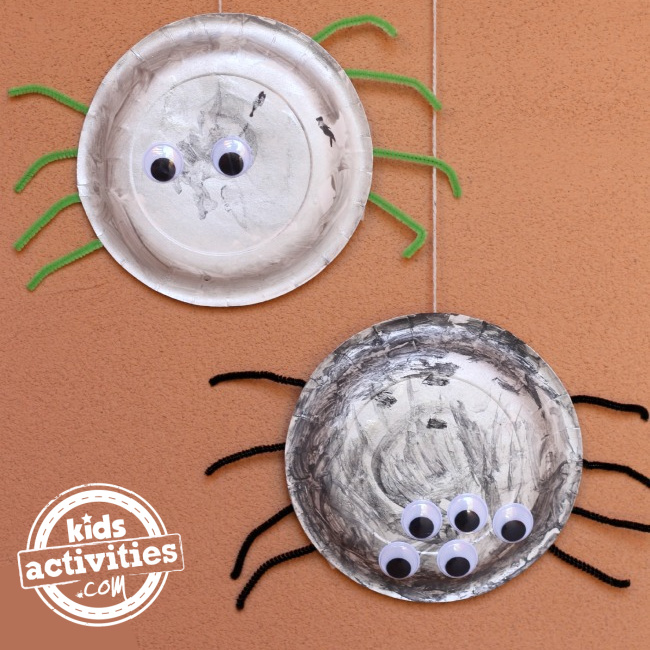 Make Paper Plate Spiders
A simple paper plate spider craft is a fun way for kids to get creative this Halloween.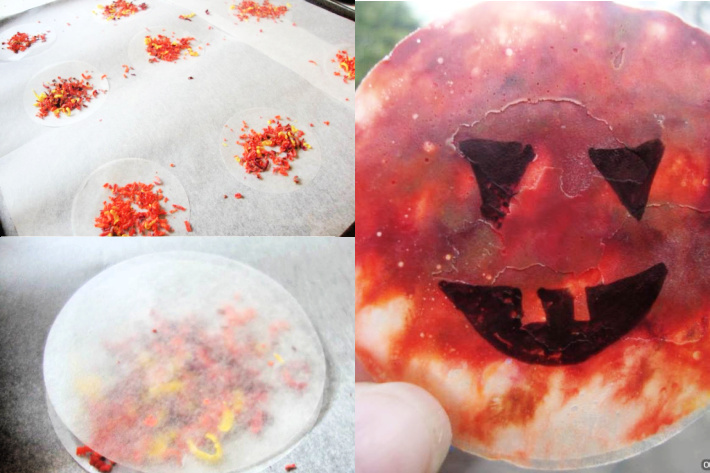 Wax Crayon Pumpkin Craft
Wax crayon pumpkins are a great way to use up all those broken bits of crayon. This traditional wax paper and crayon craft for kids is perfect for Halloween. It may be easier to do this with kids one-on-one than in a group or classroom setting since heat is involved.
Toilet Paper Roll Black Cats Craft
If you are looking for Halloween crafts with toilet paper roll, then check out one of our favorites…making black cats! Oh so much fun with no crafting skills needed!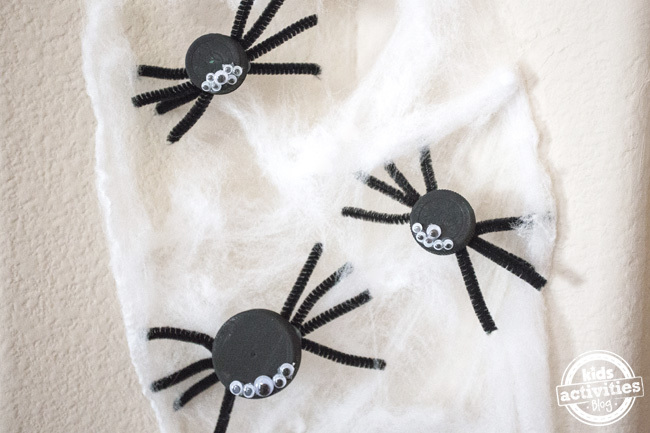 Spooky Spider Craft
Check out these super cute and easy to make bottle cap crafts idea! Kids of all ages will love making spiders out of bottle caps. So, grab the recycling bin and some googly eyes!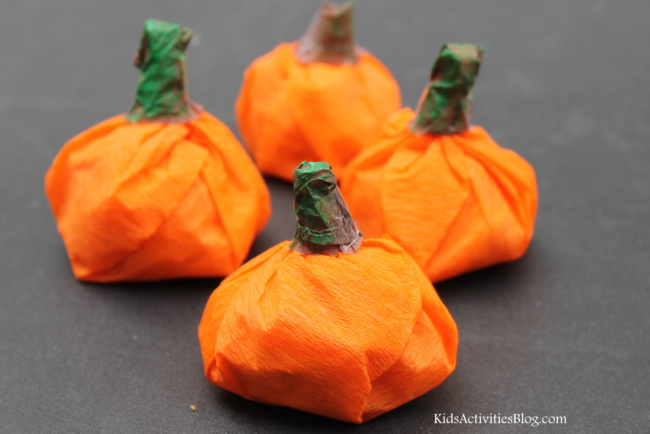 Make Pumpkin Treat Crafts
Enjoy a quick and easy pumpkin craft that contains a yummy surprise inside! This is better for older kids because of the use of candy or at home with supervision. These make super cute kid-made gifts as well.
Halloween Footprint Art
Even the youngest child can help with this fun ghost footprint craft! Even babies can get in on the Halloween crafting fun!
More Halloween Crafts & Fun from Kids Activities Blog
Check out this massive list of over 100 Halloween arts and crafts for kids and adults…
One of my very favorite Halloween spider craft ideas is these super fun bouncing spiders made out of an egg carton.
This mini haunted house craft is super fun to make together.
Kids can make a Halloween night light from things they find in the recycling bin!
Check out all these bat craft ideas that are the perfect bat crafts for preschool and beyond.
Check out these kid favorite Halloween math activities…many of them start as Halloween crafts.
We absolutely love Halloween games even if you aren't throwing a party…
Oh so many more Halloween crafts for kids…
Which of the easy Halloween crafts for kids were your favorite? Which are you going to make with your toddler, preschooler or older child?