In Celebration of Smiles – Silly Activities for Kids of All Ages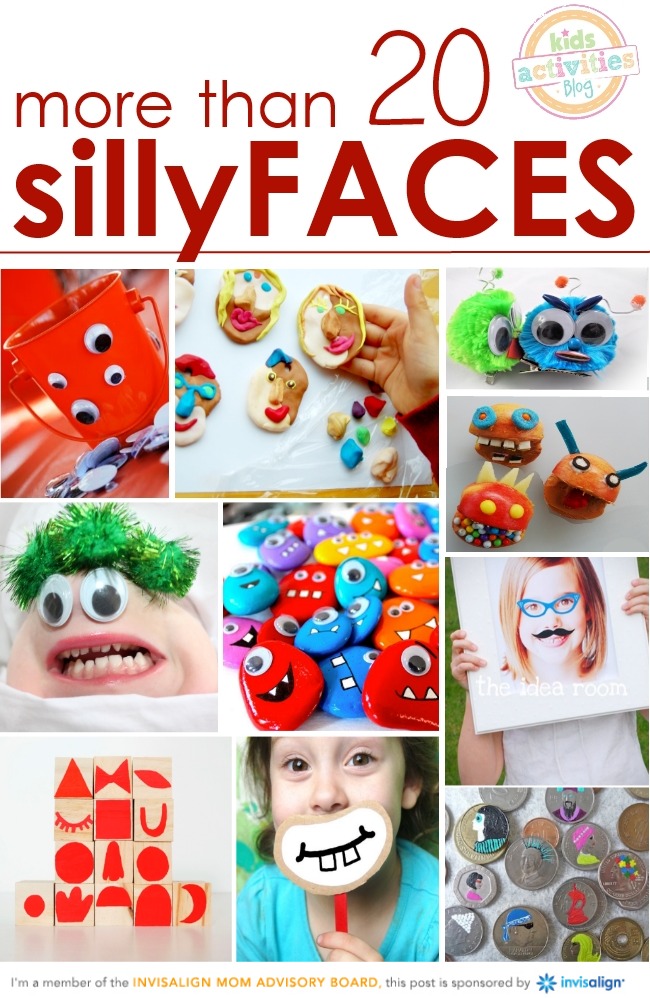 I love to smile. I love to see my kids smile. There is something about seeing a smiling face that makes you want to grin back!
And what is something that makes everyone smile? Silly faces! Silly faces are funny enough to make everyone laugh and that's why we put together a list of silly face crafts that is sure to make you smile.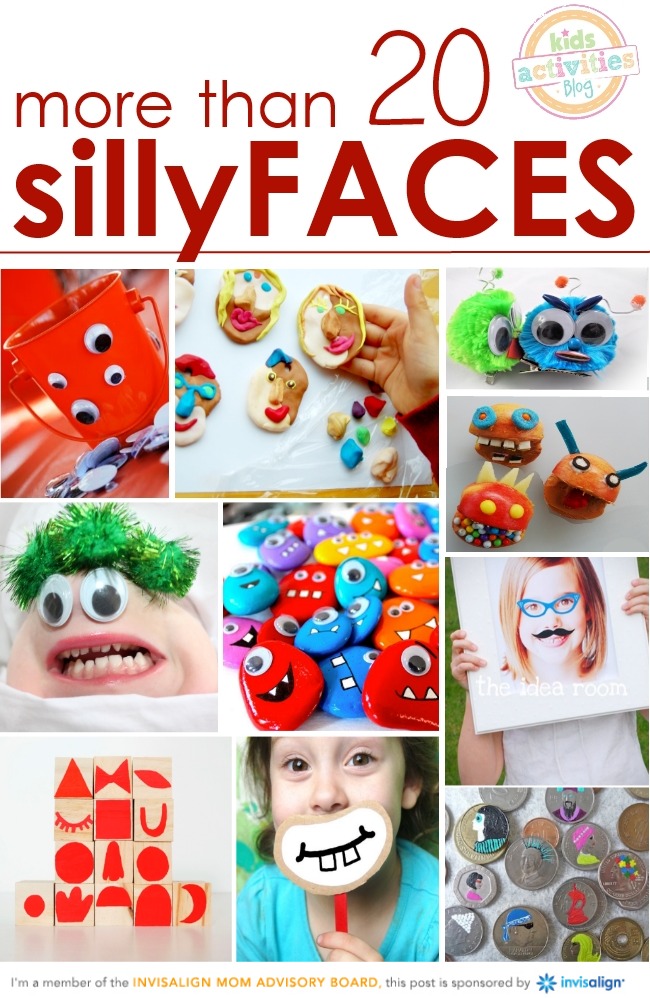 Silly Fun Activities
Whether it is a silly fun activity or a silly craft, we put together this great list to give your and your little one something to smile about today! The best part is, these fun and silly crafts are great for kids of all ages!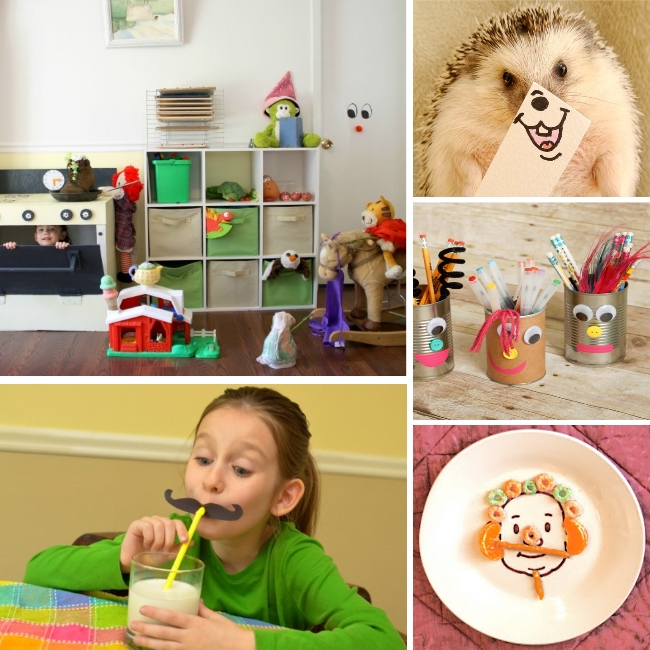 Smile With These Silly Crafts!
Be Wacky
Be silly and wacky! Take a photo of things that are wrong in a room. Be sure to put your face in the photo.
Silly Straws
Slurp up your drink with a goofy face. Add a mustache to your straw. via Inner Child Fun.
Funny Pictures
Pets are silly and tend to make funny faces. Have you thought of being goofy with your pet?? AKC has been taking funny pictures of their furry friends.
Crayon Holder
Smiling Organizers! Re-purpose tin cans with faces – these would make great end of year gifts for teachers. via Somewhat Simple.
Silly Preschool Crafts
Make a funky face plate! Remember our post where we decorated mugs?? At DIY For Life, they drew a face on the plate and had hours of dinner time giggles. This is a great silly craft for preschool kids to do.
Silly Face Drawing
Silly Pranks can make your kids laugh – especially this one where the kids drew goofy faces on themselves. I think this would be a great silly activity for toddlers!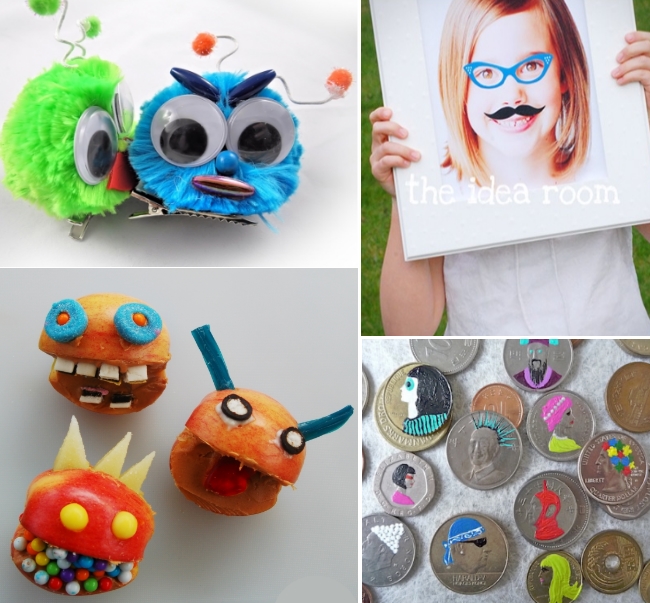 Smiley Crafts
Make a monster backpack! Don't worry they're silly! Me Sew Crazy made mini-monster faces with pom-poms and beads. Adorable! This is perfect for preschoolers and kindergarten kids.
Silly Monster Faces
Apple Face Snack are delicious! The apple is your canvas for this edible art. Use candy to create the face parts.
Funny Faces To Make
Magnetic Faces can make pictures so silly! The Idea Room uses a nifty computer program to print faces and size "parts" to go along with her face. This would make a great gift idea!
Silly Coin Art
Coin Art can make loose change silly. Think outside the box for unusual "canvases" for your kids art. Art Club Blog decorated coins with paint that could be scratched off (i.e. so the coins aren't permanently damaged). I think this would be a better craft suited for kids in kindergarten and first grade.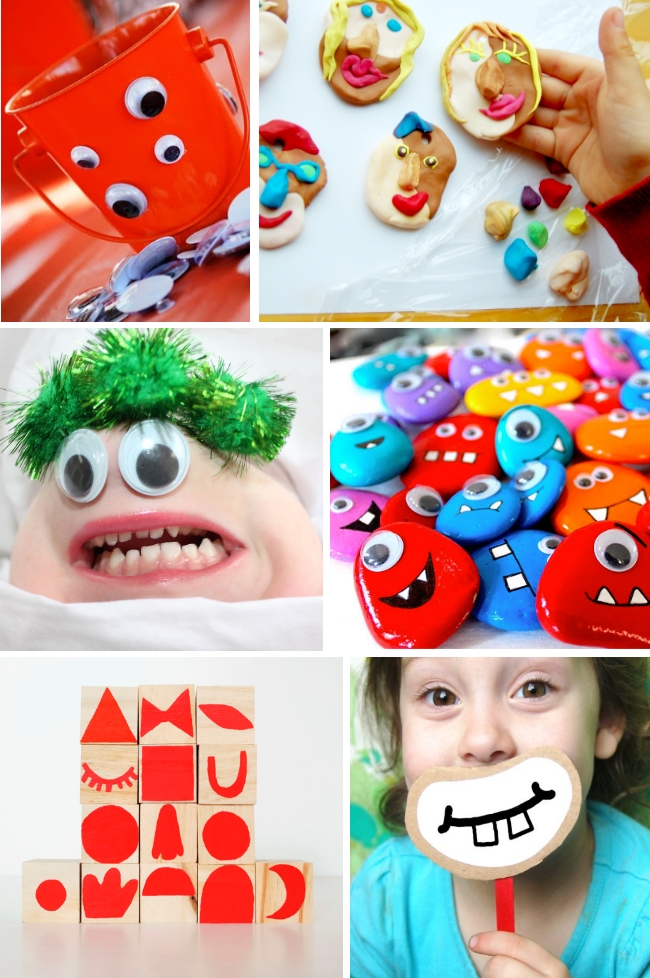 Silly Games
Silly Games For Preschool Kids
Play a Eye-toss game. Grab a handful of googly eyes and play a game of toss and try to throw them into a decorated bucket. via Savvy Moms Guide.
Chin Puppet
Chin-up with these chin puppets! Want to make a face puppet? With your face?? Check out these chin faces. Hilarious! via Paging Fun Mums.
Face Stamps
Make Face Stamps! Use sticky-backed foam to cut shapes out – affix them to blocks for a funky stamp set. via. Mer Mag Blog
Picasso Art Ideas For Kids
Pretend you are Picasso. Smoosh silly faces out of clay to make one-of-a-kind ornaments.
Rock Painting Ideas
Rock painting is super popular right now! These stones are silly and cute! The blog, DIY Craftsy, collected smooth pebbles to make little friends.
Silly Crafts For Toddlers
Smile on a Stick! These cute smirks are perfect for a photo shoot! It's a printable of a bunch of goofy faces.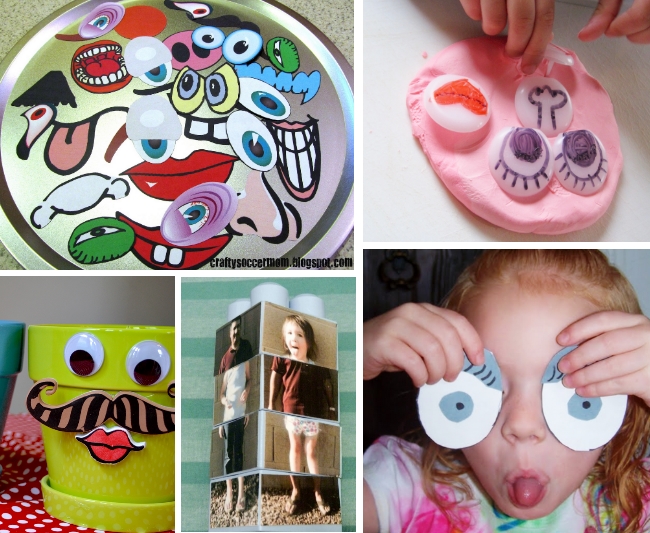 More Reasons to Smile
Free Printable Magnets
Want some Free Printable Magnets? Use a pizza pan as your canvas with these magnetic face pieces. via Crafty Soccer Mom.
Mr. Playdough Head
Repurpose and Be Silly. Use electric outlet covers as the eyes and ears in a playdough activity from Not Time for Flashcards.
Silly Puzzles
Silly Picture Block Puzzles are so cute! Grab some mega blocks and photos – make a mix and match person with the photos to create a one-of-a-kind changing puzzle.
Silly Garden Pots
Decorate Garden Pots. Use with foam face pieces and a pair of googly eyes to create a growing smile.
Silly Activities For Preschoolers
Be wacky. As you review the five senses with your preschooler, make them come to life with some silly face "parts". via Adventures in Home Preschool
I hope this gave you a smile today!
Looking For More Silly Crafts and Activities?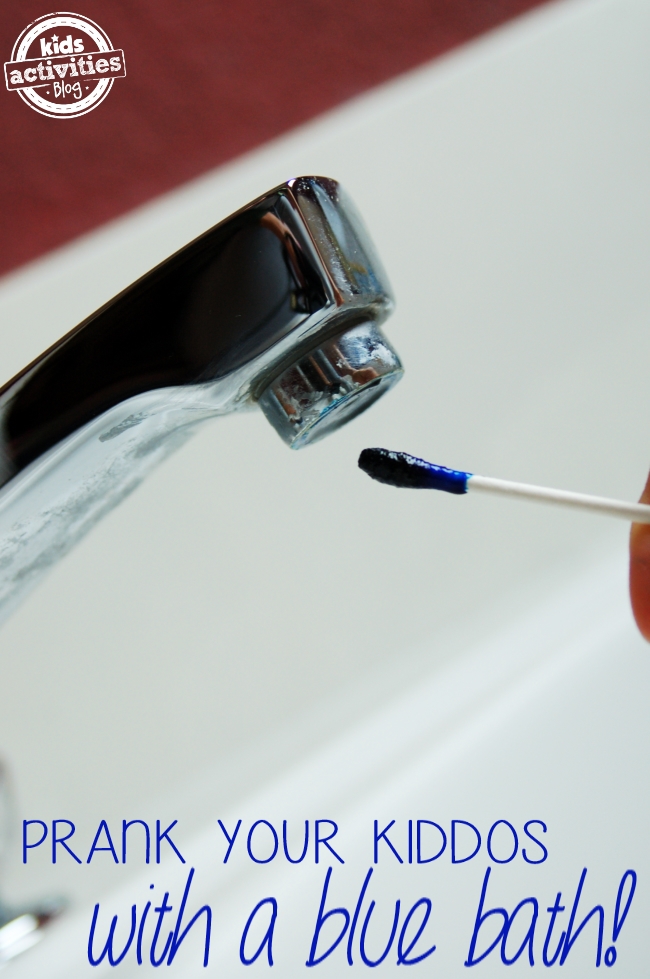 Prank your kids with these fun water pranks! This is perfect if you still have little ones who regularly take baths.
Ew gross! Snot! Don't worry it's not real, it's slime!
Egg buddies are cute and fun to make! Look at their silly faces and silly hair!
You know what else is silly? Silly putty!
Need a good laugh? These animal jokes will have you howling.
Want a silly snack? Then try eating these delicious spiders.
Your little one with have a blast coloring these silly baby monster coloring pages.
Speaking of silly don't forget Nibble the Book Monster!