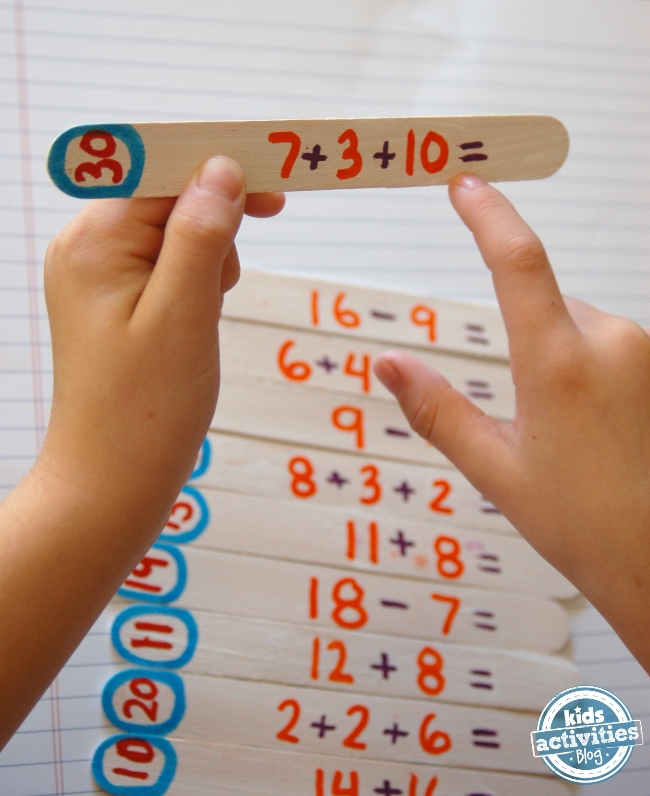 We are always looking for new ways to keep homework fun with our elementary aged kiddos. Often worksheets frustrate my kiddos (and me, who am I kidding).
We have a solution!
It's time for Craft stick math!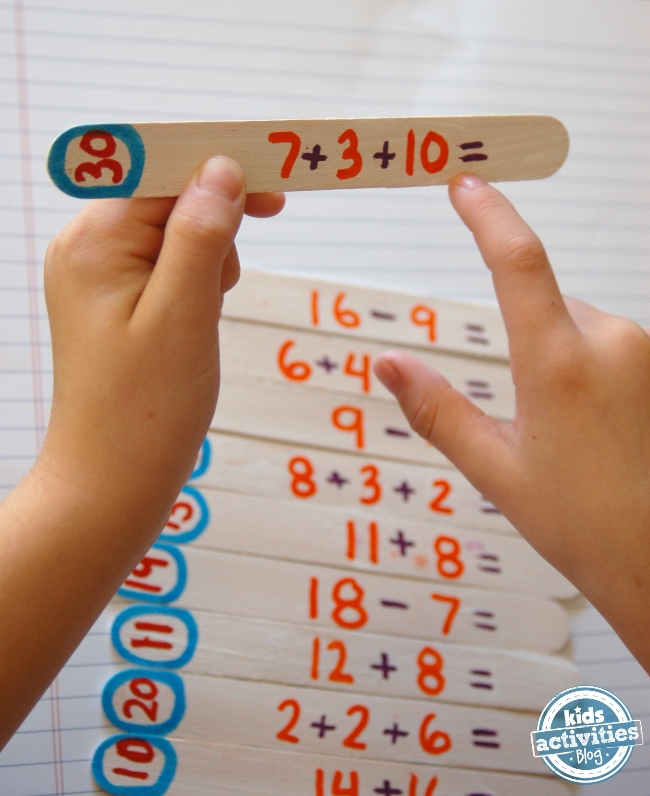 Make Math Puzzlers
Supplies Needed:
Craft sticks – the thick kind.
Paint Pens
Instructions:
Write one question on each stick.   Leave the end "open" for an answer.   Put the next stick down and repeat.
When you have all the question sticks lined up, answer the question on the following stick, making a chain of responses.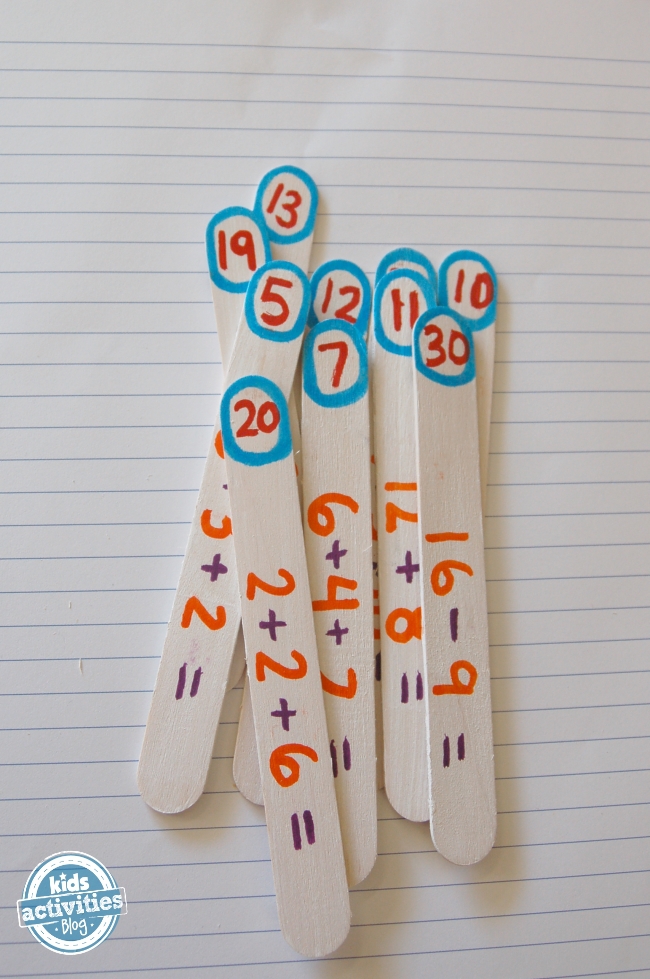 Playing with Math Puzzlers
Ways to play:
Pick a stick and answer it.   Grab another stick.   Repeat.
Solve the puzzle, make the sticks "link" to each other.
Pull a stick, look at the "answer" end and brainstorm different ways you can create that number through addition or subtraction.
Sort the answer "ends" in ascending or descending order.
Have two kids grab a stick and hold it on their foreheads without looking.   They need to solve their partner's "head stick".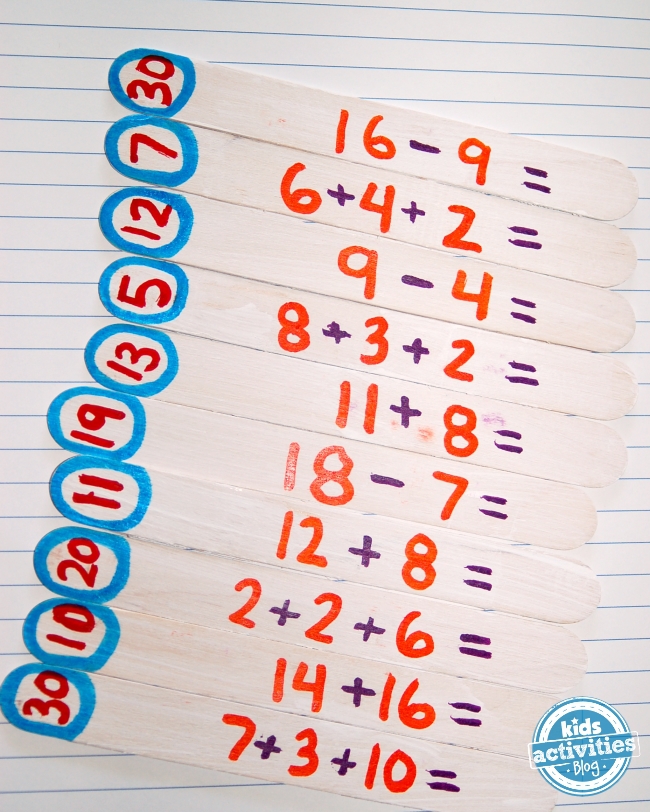 There is just no excuse for boring learning!  If you are looking for other math games for kids, check out the easiest way to practice math and cool math games with dominoes and a deck of cards.