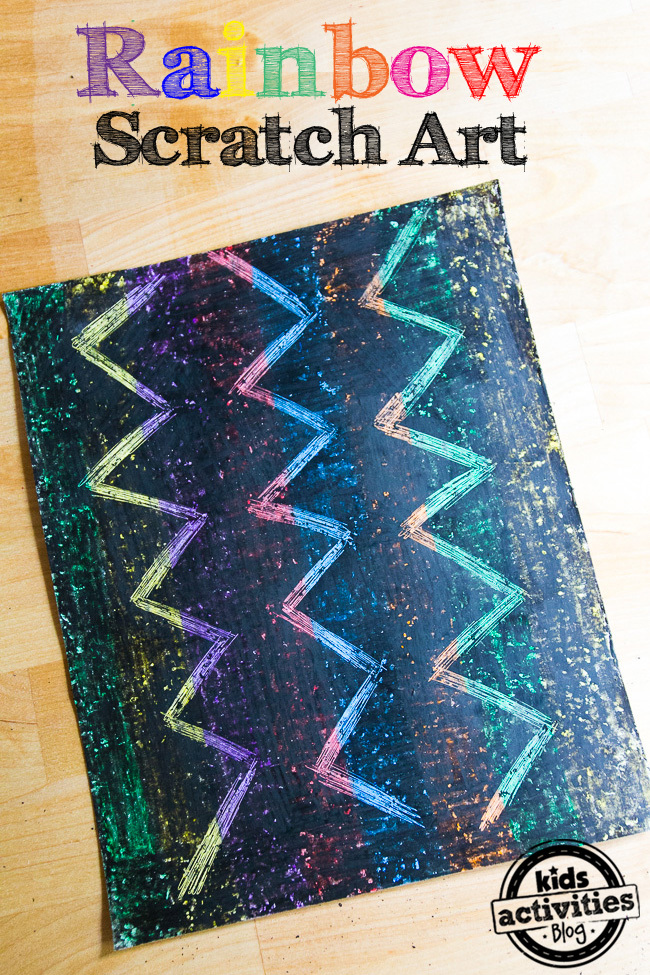 I remember spending hours making  rainbow scratch art in elementary school. This fun process was one of my favorite things to do in art class.
It's the perfect activity for kids who love to create rainbow crafts!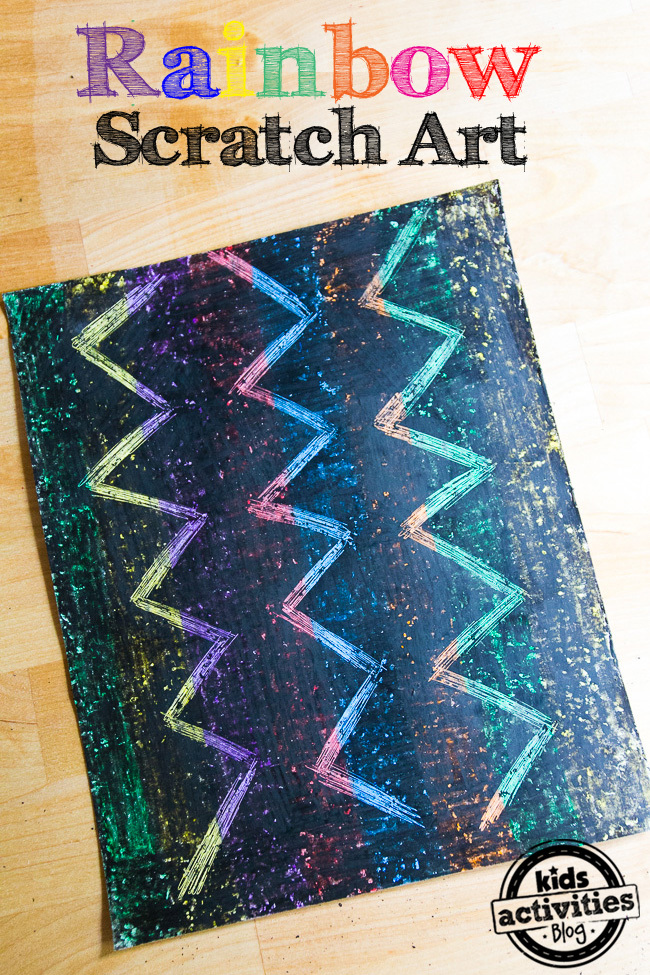 Rainbow Scratch Art
Here's what you need to make rainbow scratch art:
White paper
Crayons — different colors for the bottom layer, and black for the top
Paper clip
Start by creating lines of different colors across the paper. Make sure to fill them in completely so that they are solid.
Use the black crayon to color over the top of your lines of rainbow color. You want a solid layer — cover as much as possible.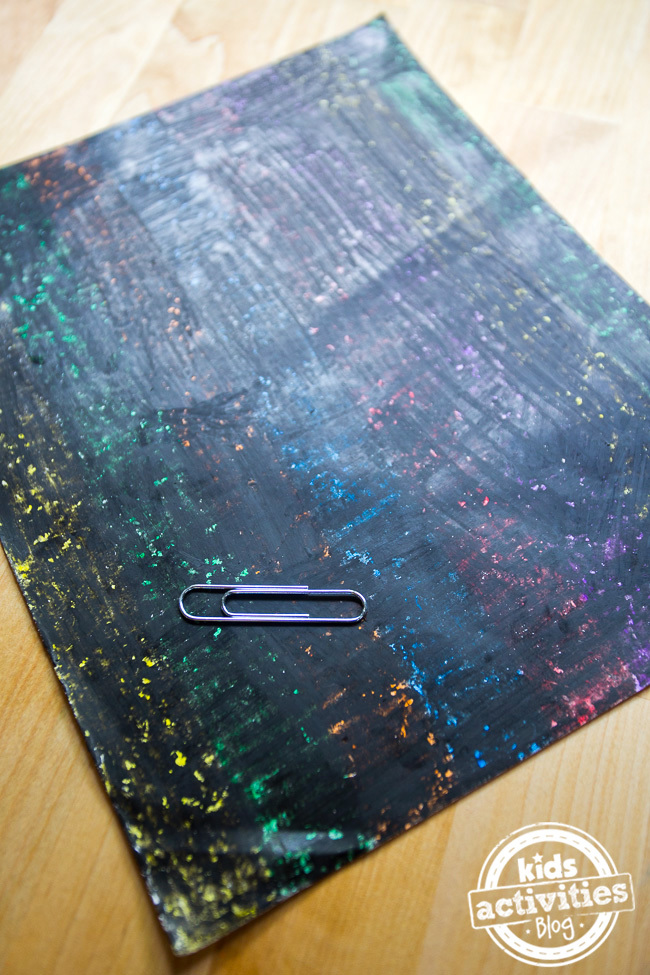 You can still see a bit of the colors peeking through, but that's alright!
Bend the paper clip to create a straight edge, then use it to scratch through the black layer to reveal the colors below.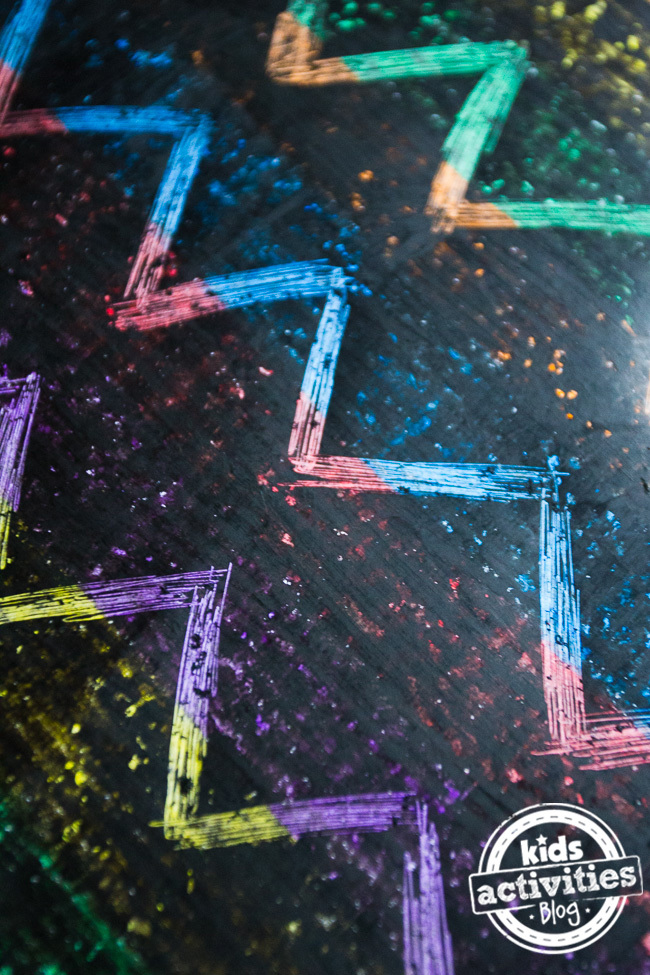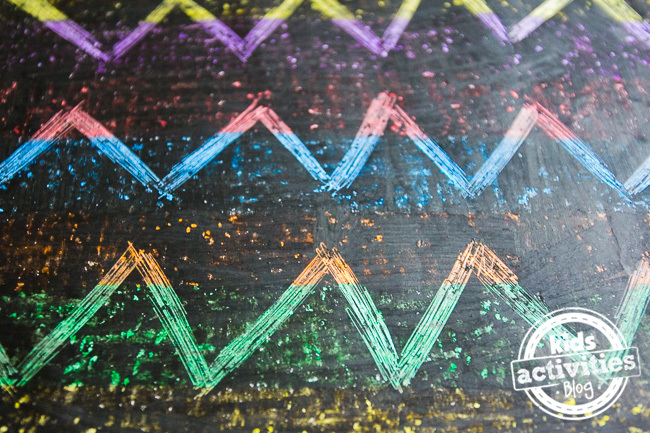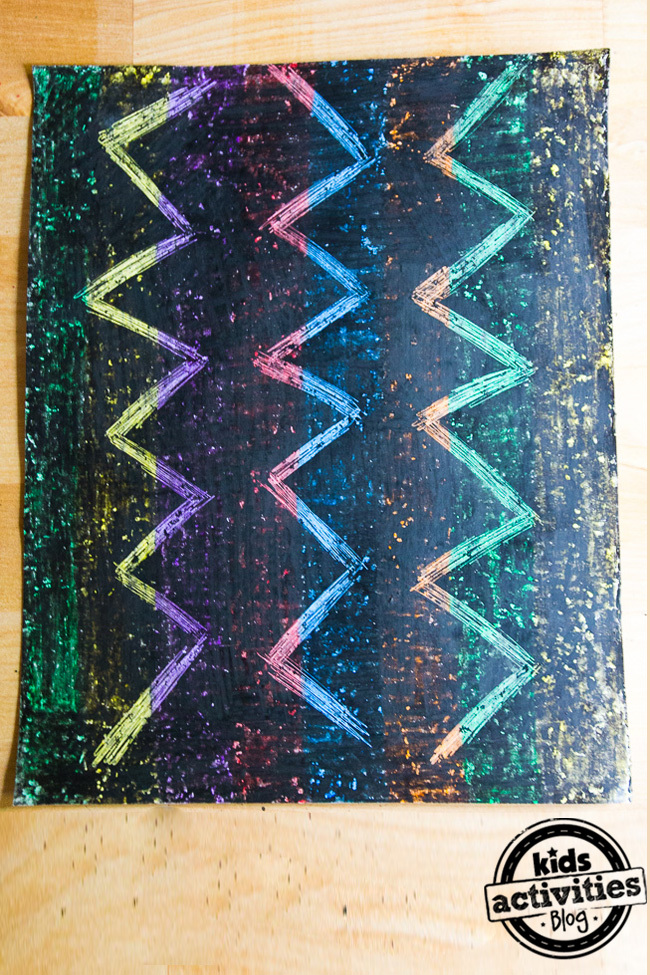 So fun, right?!
Keep the creativity going with  even more rainbow crafts for kids. You know you want to!