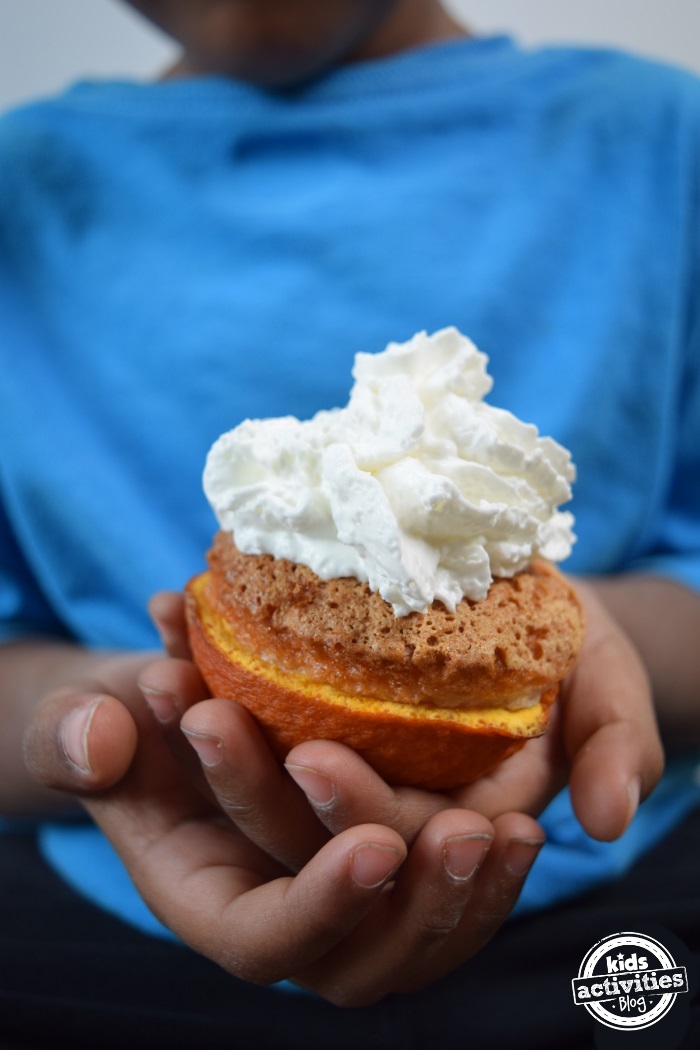 If you're searching for a new twist on the classic cupcake you have come to the right place – we love baking tips that make the kitchen just a touch more fun and cooking a bit easier!
Our previous series was all about Kitchen Tips for Foodies.
Today, we are going to show you how to turn orange peels into cupcake liners. They're fun, easy, and you get a portable healthy treat! Orange peel cupcakes!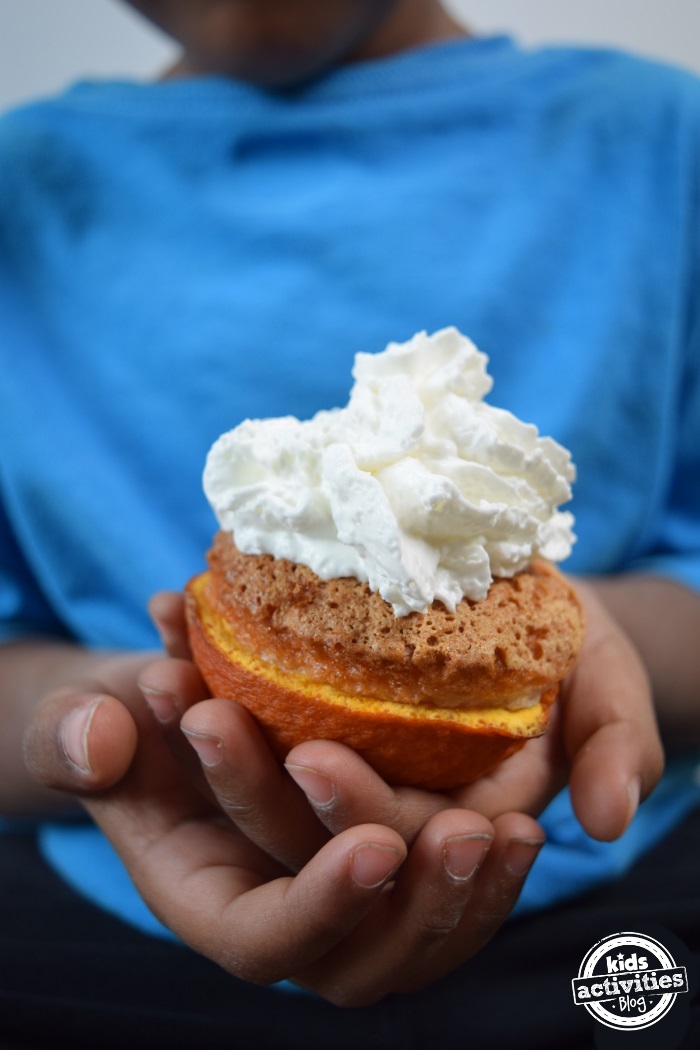 Video: Orange Peel Cupcake Liners
Check out the video below to get an idea of how to turn regular old orange rinds into super cute and original cupcake liners.
Your kids are going to think you're a genius after seeing what you can do with these and the cupcakes will be infused with just a touch of orange flavor for a fruity zing!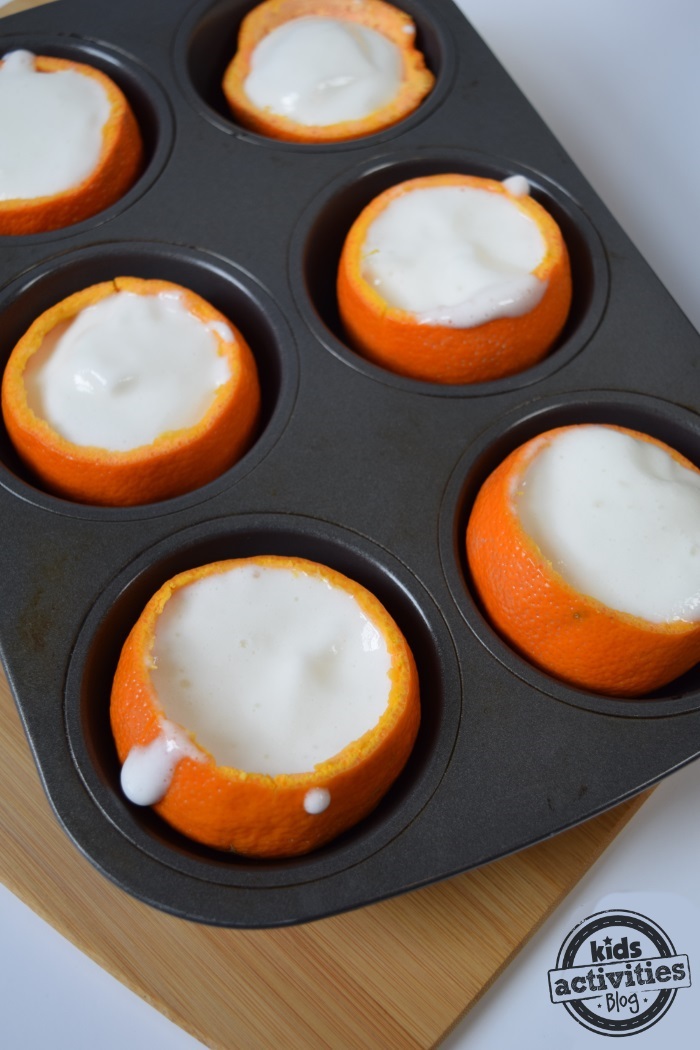 How to Use an Orange Rind for a Cupcake Liner
For these Orange Cupcake Liners you will need:
3 Oranges
Cake batter of your choice (We love this muffin recipe from Super Healthy Kids)
Paring knife
Cupcake pan (affiliate link)
this genius baking tip!
Directions:
Cut your orange in half along the equator of the orange, try to cut only the peel and not the actual fruit to make it easier to get the fruit out.
Then stick your fingers between the peel and the fruit and break the seal, releasing the fruit while keeping the peel intact.
Take your orange peel halves and set them in the cupcake tin. Whip up your favorite cake batter and pour it into your new orange peel cupcake liners.
Bake as directed in your recipe, about 15 minutes for most cupcakes.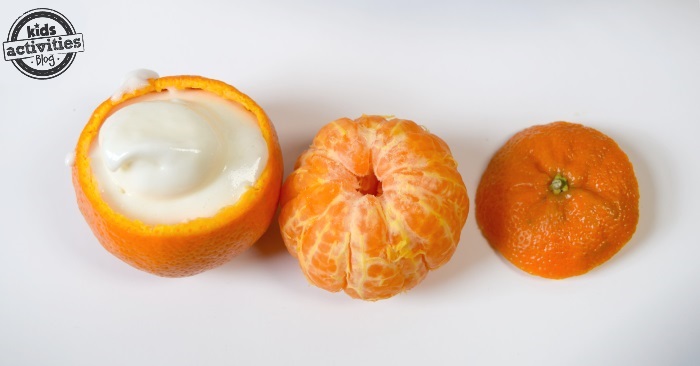 Use an Orange as a Cupcake Liner
There you have it! Delicious cupcakes in an adorable orange rind that your kids won't be able to get enough of – AND your kids got to enjoy a snack while they baked!
More Yummy Cupcake Recipes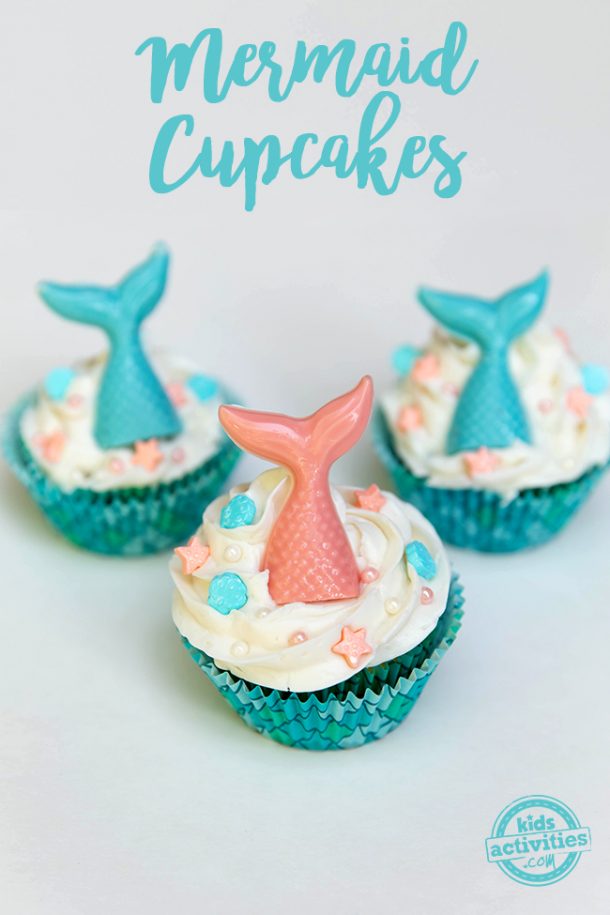 These mermaid cupcakes are almost too pretty to eat!
I love these peanut butter cupcakes! They are so decadent and delicious!
Have fun with all the colors with these scrumptious rainbow cupcakes.
These princess hat cupcakes are perfect for any princess or medieval themed parties!
Have you seen these ice cream cupcake diary queen kits? They're amazing!
These Easter surprise cupcakes are so cool and is sure to impress your family and friends.
I want to try these costco cupcakes so bad. They are cookies and cream flavored, yum!
Love tie dye? Try your hand at making these tie dye food coloring cupcakes.
Celebrate Earth day with these delicious and cute Earth day cupcakes.
Move over jelly filled donuts these jelly filled cupcakes are taking your place!
These Turducken videos (or turducken for that matter) have no place at the table, unlike these piecupcakens!
Be supportive and sporty with this cute and easy to make soccer ball cupcake recipe.
Do you remember that old candy 'Swedish Fish?' You can now use them to make this swedish fish cupcakes! I'm so excited.
Love is in the air with these Valentine cupcakes for kids.
Who doesn't love bright colors? If you do you'll love these neon rainbow cupcakes!