30 Fun & Festive Fall Leaf Crafts for Kids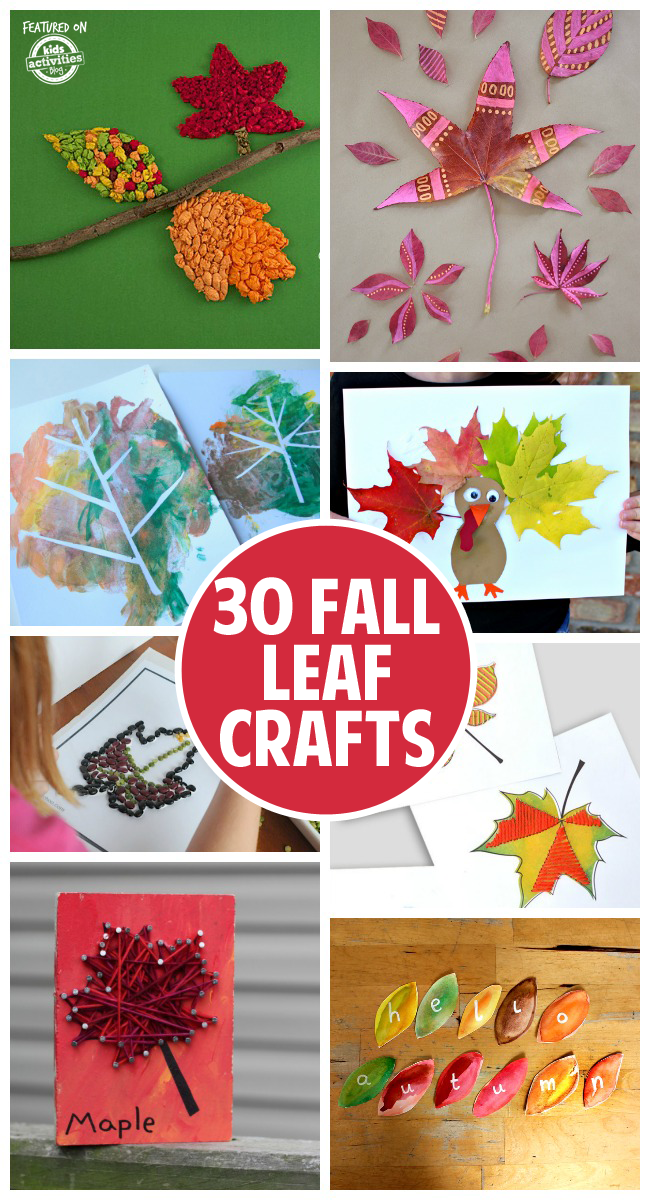 We have collected the best fall leaf crafts for kids from all over the internet and beyond. From traditional leaf crafts to painting with leaves to leaf art, we have leaf craft ideas for kids of all ages.
There is so much beauty in the fall leaves, and autumn brings with it oodles of crafting and learning opportunities for our kids–like these 30 fun and festive fall leaf crafts!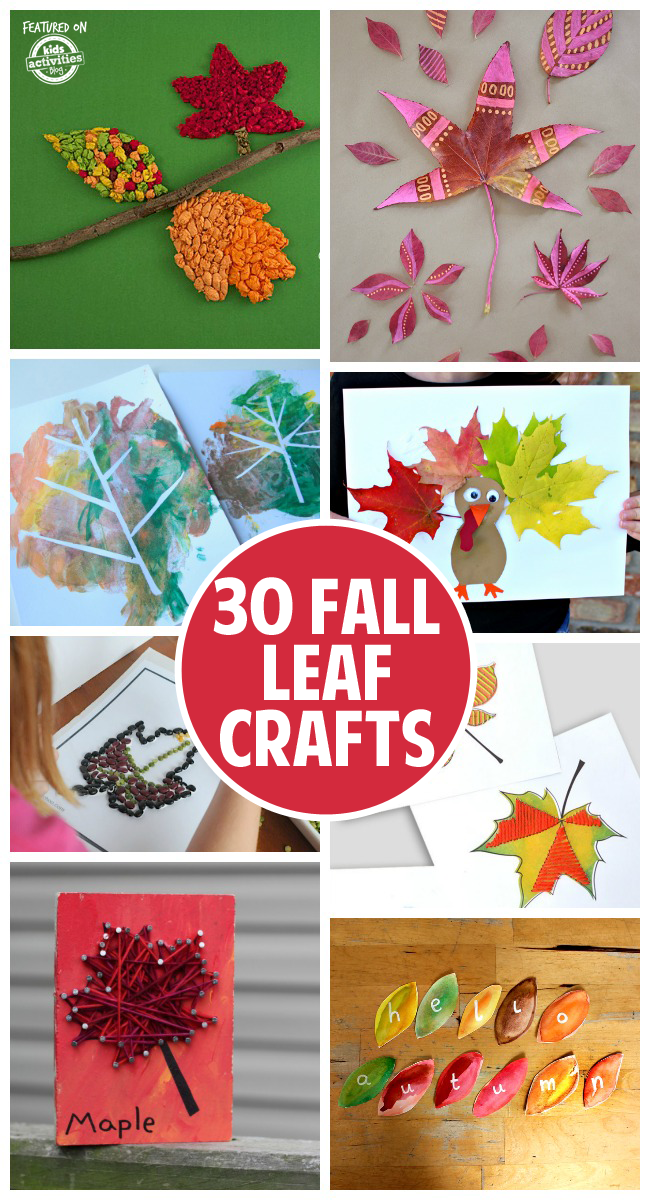 Favorite Fall Leaf Crafts for Kids
Toddlers first experienced leaves by picking them up off the ground and marveling at what they have found. Preschoolers may have experienced running through a pile of leaves while giggling. Kindergartners and older kids help with the raking so a large leaf pile can be created to jump into!
Fall leaves and kids just go together!
That is one of the reasons why these leaf craft ideas are so perfect. Many will send kids outside on a leaf scavenger hunt first to find the perfect crafting leaf. Others will draw from the autumn leaf inspiration that is all around us. These fall leaf crafts for kids are just plain awesome.
If these leaf crafts look like fun but you don't live in an area where fall is turning your leaves beautiful colors, you can buy these pretend leaves that will do the trick!
This post contains affiliate links.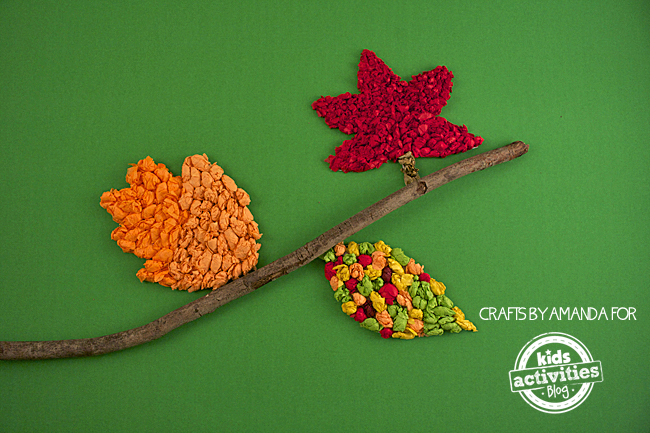 Traditional Tissue Paper Crumple Craft
Tissue paper leaves are a throwback to your own school days, and a great way to share stories with your kiddos.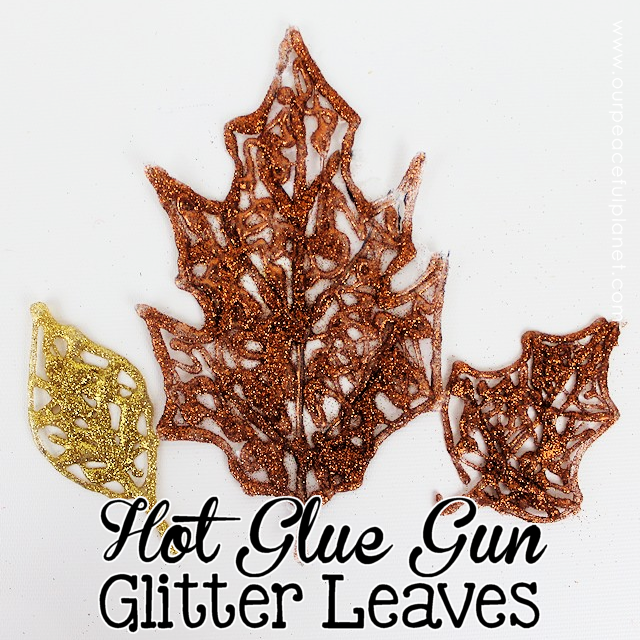 Sparkly Glitter Leaf Craft
Mom will manage the hot glue while the kids take charge of the glitter in this sparkly leaf craft from Craft Your Happiness.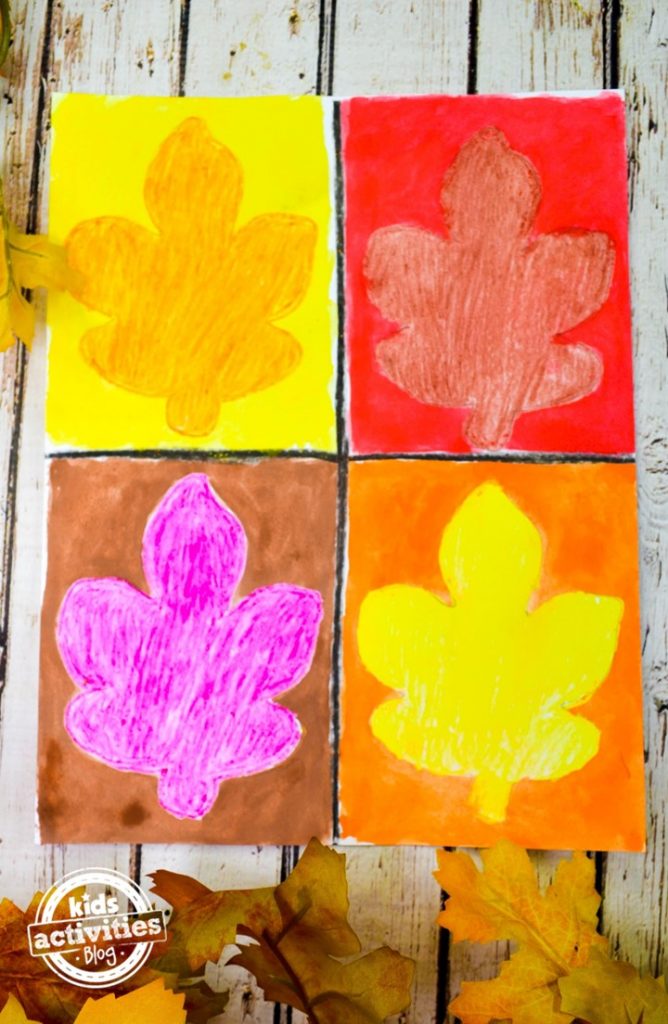 Leaf Craft Turns to Leaf Art
More than just an art project, these Warhol inspired leaves create a wonderful learning opportunity!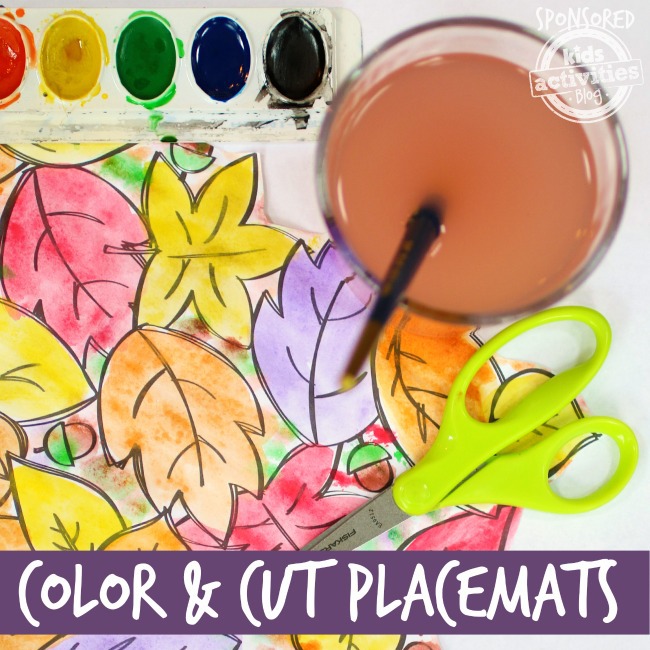 Leaf Watercolor Painting
Use our printable leaf placemat template as the inspiration for your own watercolor leaf painting. It doesn't matter what colors you use! Let's make colorful fall leaves.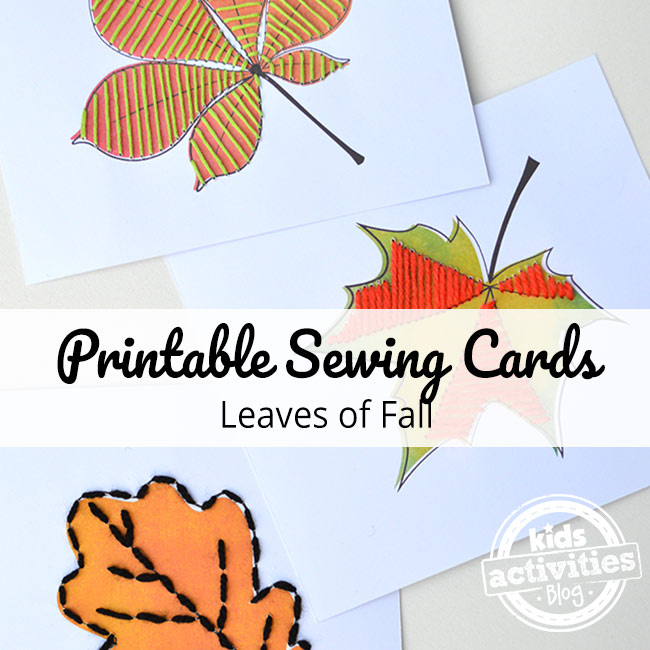 Autumn Sewing Cards
Autumn leaf sewing cards are easy when you use this free printable. So fun!
Marble Leaf Art Project
Preschoolers will have a blast making this colorful leaf marble art from I Heart Arts N Crafts.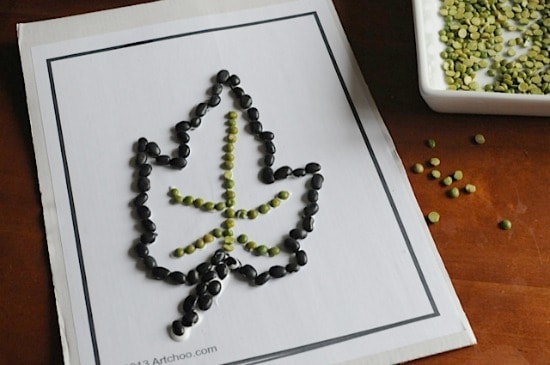 Leaf Mosaic Art
Create a leaf mosaic with beans! Kids love this fun fall leaf craft from Craft Whack.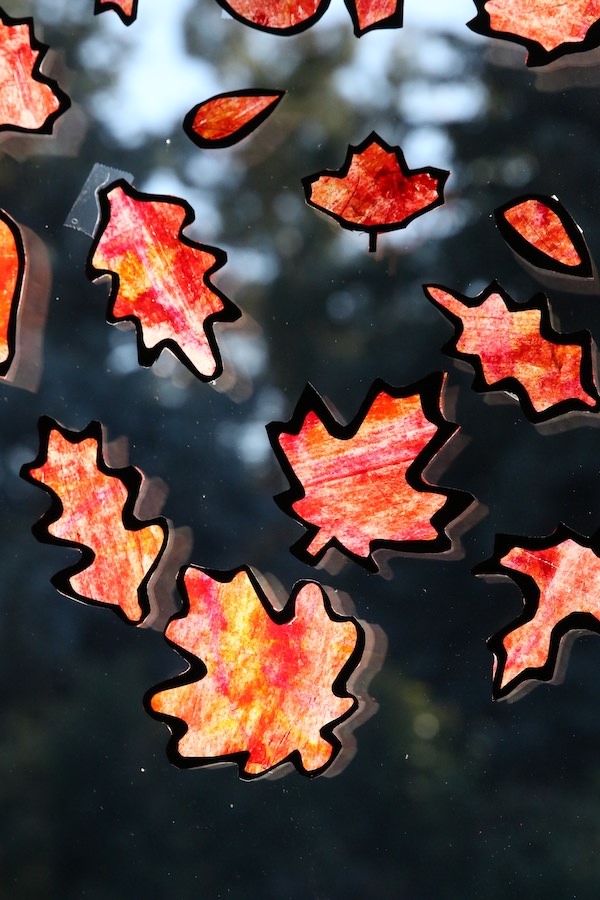 Make a Leaf Suncatcher
Bring the outside inside and make these really fun leaf suncatcher crafts from Happy Hooligans.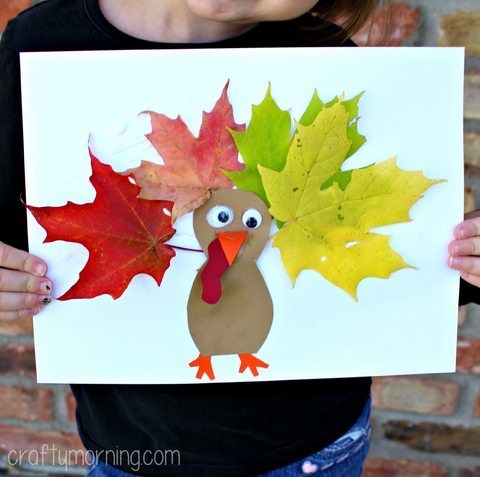 Leaf Turkey Craft
Make Crafty Morning's Thanksgiving turkey, with leaves as the feathers!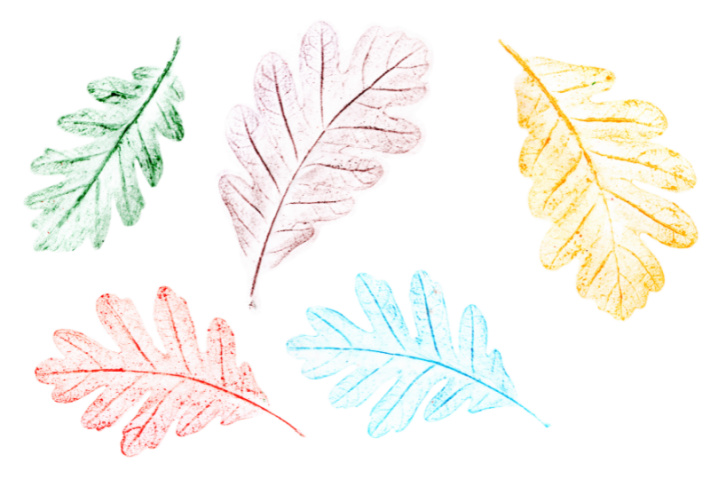 Leaf Rubbing Ideas
Remember doing leaf rubbings when you were a kid? Well, they're still awesome!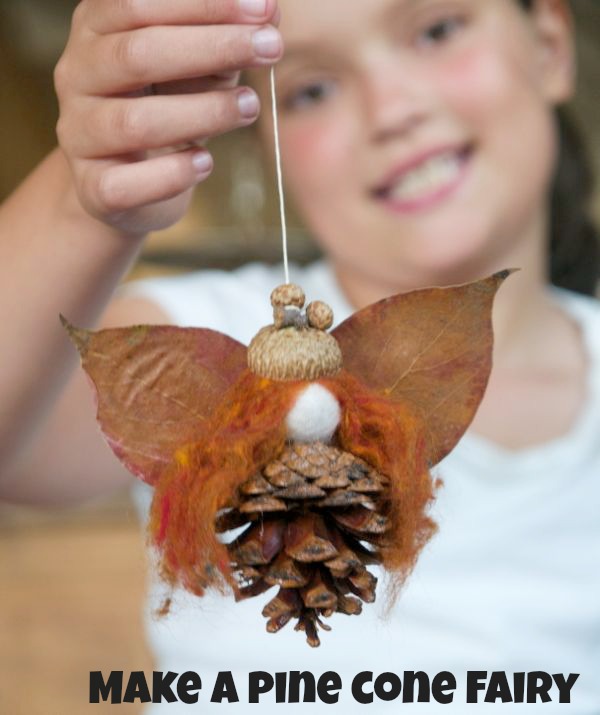 Leaf Fairy Craft
This autumn fairy, from The Magic Onions, is adorable! The best part is that you can gather materials during your next nature walk!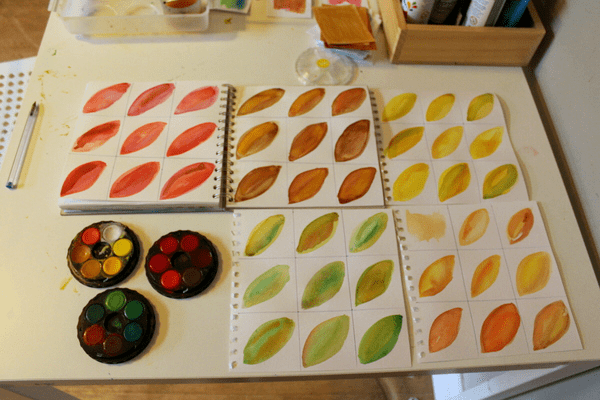 Watercolor Fall Leaf Craft
Nurture Store's cute autumn leaf letter game is fun and really easy to create.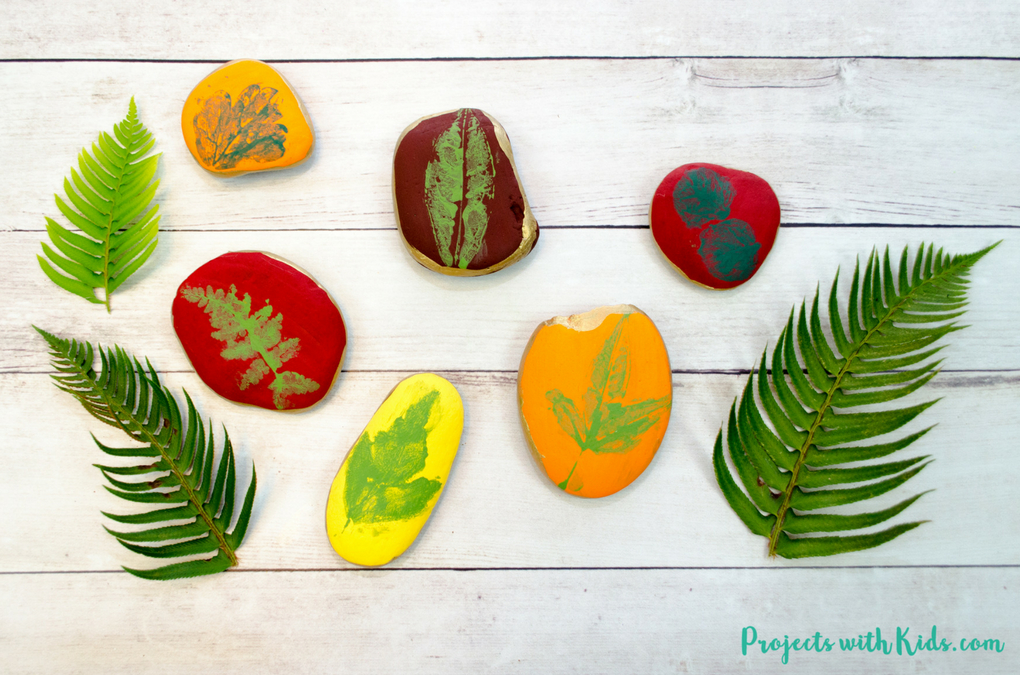 Leaf Prints on Rocks
While you are outside, pick up some leaves AND some rocks for this really cool leaf stamping on rocks idea from Projects with Kids.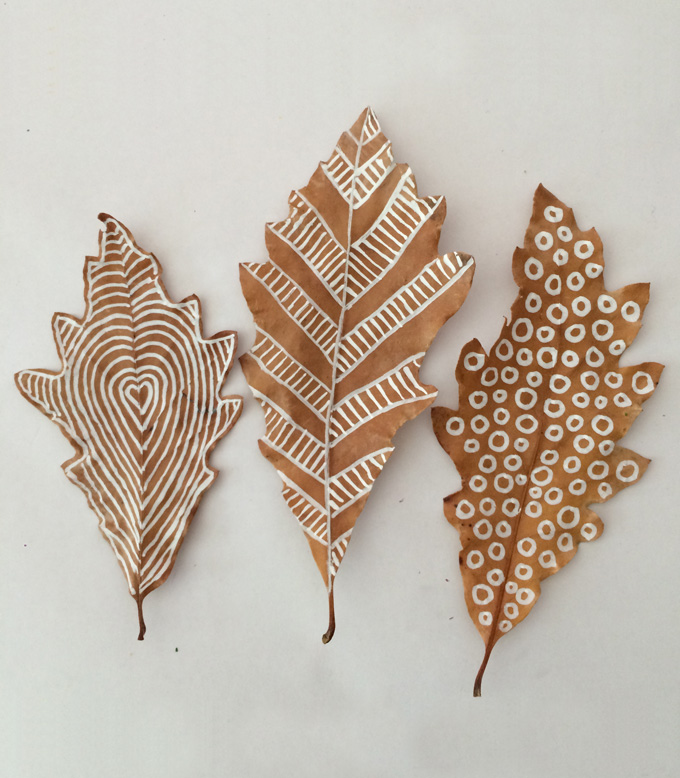 Chalk Leaf Art
Chalk markers plus leaves = Art Bar Blog's gorgeous one-of-a-kind art. Chalk markers are a really fun idea for many fall crafts. The set of chalk markers we love is here.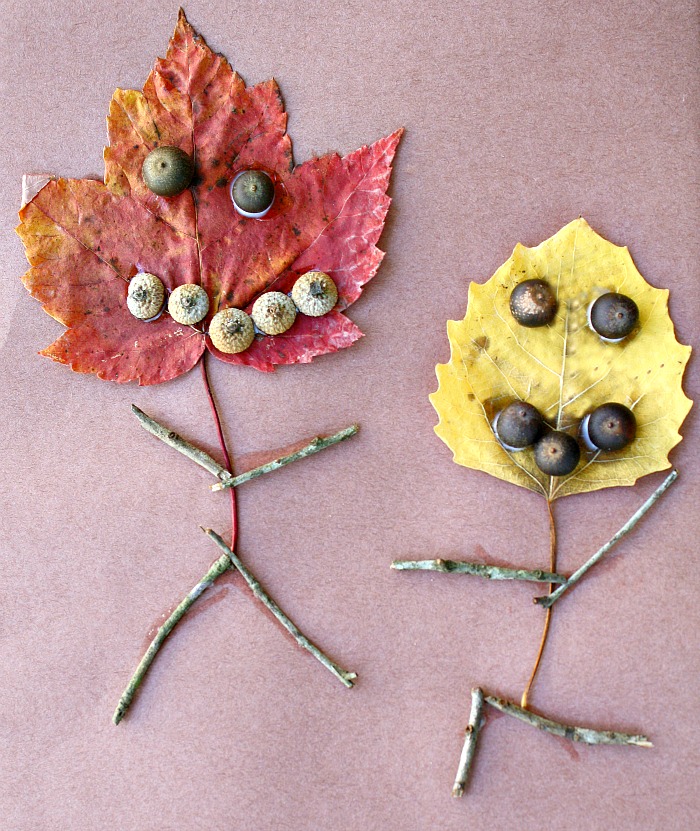 Make Leaf People Craft
Your creative little ones will love making Fantastic Fun & Learning's leaf people!
Yarn Leaf Art for Kids
Use the templates from Kids Craft Room to create these fun wrapped yarn fall leaves in bright colors!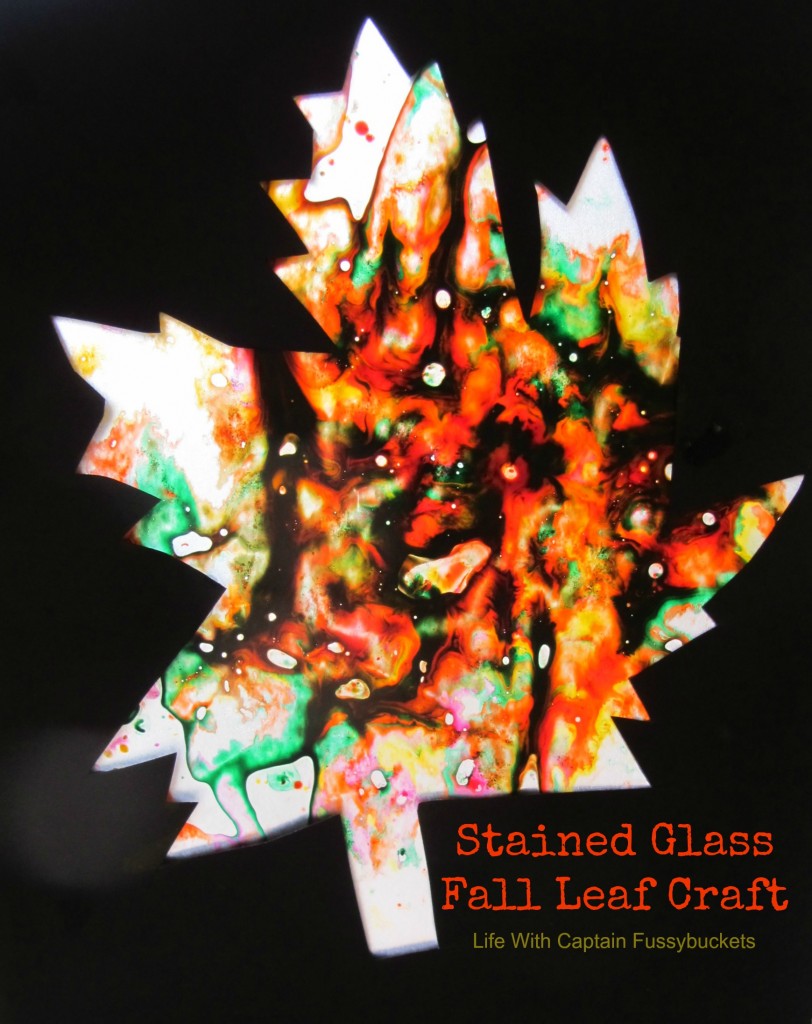 Stained Glass Leaves
Making Ginger Casa's stained glass leaves is fun for kids, and a cool way to decorate the house for autumn.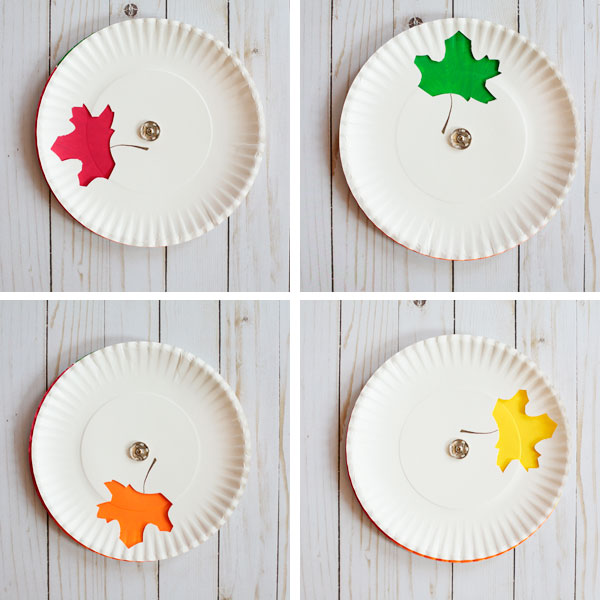 Make a Color Changing Leaf Craft
This cleaver use of paper plates and a leaf cut out creates a color wheel of sorts that allows the leaf to change colors in the autumn from Non Toy Gifts.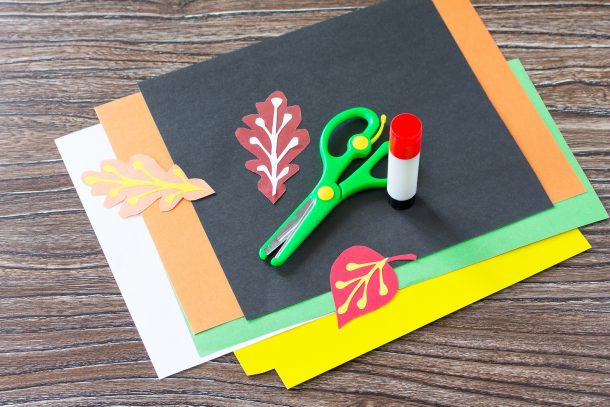 Make a Leaf Sticky Wall
These two clever leaf sticky wall ideas are so much fun!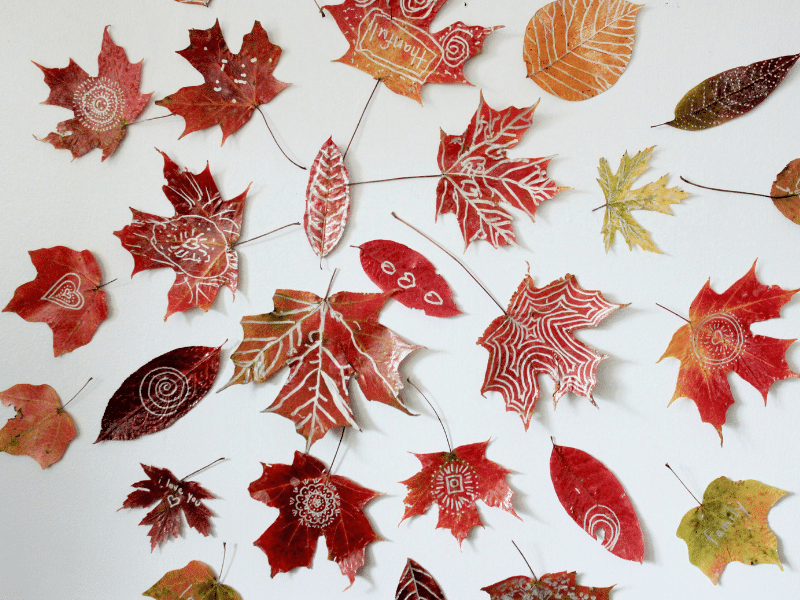 Leaf Doodling
Metallic Sharpies turn this leaf doodling craft from The Artful Parent into something absolutely beautiful.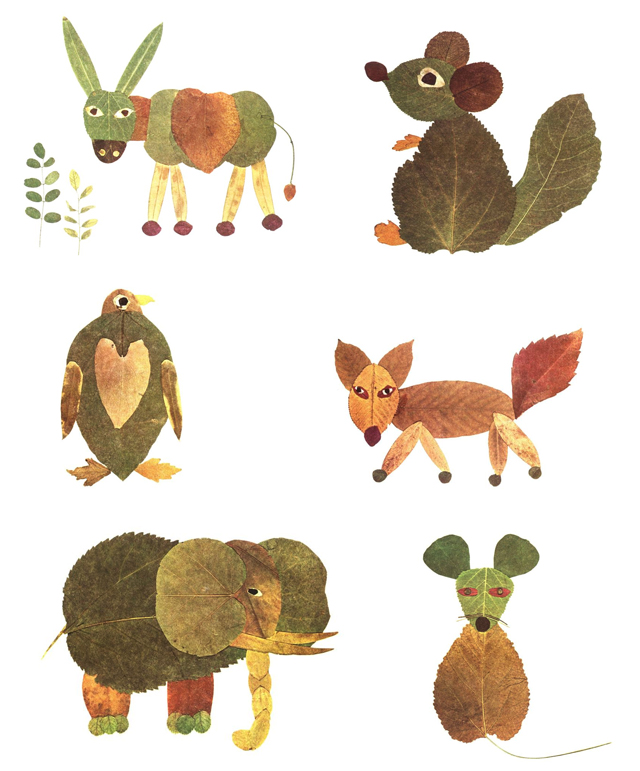 Craft Animals Out of Fall Leaves
This genius use of autumn leaves for crafting comes from the blog Kokoko Kids and has all sorts of lovely ways to make fall leaves look playful.
Leaf Bowl Craft
From gathering the leaves to popping the balloon, making Made With Happy's leaf bowl couldn't be easier or more fun.
Glue and Salt Leaves Craft
Use Mess for Less' free printable to make pretty glue and salt leaves your kids will love hanging up!
Leaf Lantern Craft
Light up the dark fall evenings with Red Ted Art's leaf lanterns. The video above shows the basic lantern she used to make her original idea of the leaf lantern you can see when you click through to the leaf lantern tutorial.
Toilet Paper Roll Fall Tree
Paint your own colorful fall tree using recycled toilet paper rolls with this tutorial from Crafty Morning.
Make Fall People Out of Leaves
Use leaves as hair for Glued to My Crafts Blog's fun fall men you can create.
Autumn Leaf Craft for Toddlers
This fall leaf craft from No Time for Flashcards is perfect for toddlers. It's so easy!
Make Foxes from Leaves
This is probably my favorite leaf craft for kids of all. These adorable leaf foxes are as fun to make as they are to display. Grab all the instructions over at Easy Peasy and Fun.
What Are Leaves?
Do your kids really understand what leaves are? This wonderful resource from Science With Me is the perfect way to teach kids all about leaves.
Leaf Shape Exercise
Teaching children about shapes becomes a fun game with the help of fallen leaves.
More Fall Crafts & Fun from Kids Activities Blog
Get your crayons ready for these fall coloring pages!
Fall activity sheets are sure to keep your little ones entertained
I made a list of fall crafts your whole family will love!
Have you seen our amazing fall crockpot meals?
Fall in love with these leaf crafts!
Fall recipes for kids are fun for everyone that you get to eat!
I just love when it feels like fall in my house.
Cool and rainy days call for fall crafts for kids
Tis the season for pumpkin spice recipes
This pumpkin book craft is sure to be a hit!
Pumpkin activities are really "gourd" ways to teach your little ones!
The 50 fall activities for kids are all of our favorites!
Check out this pumpkin patch dessert
Which of the fall leaf crafts for kids are you going to try first? Which leaf craft is your favorite?