Glowing Sensory Bottle for Bedtime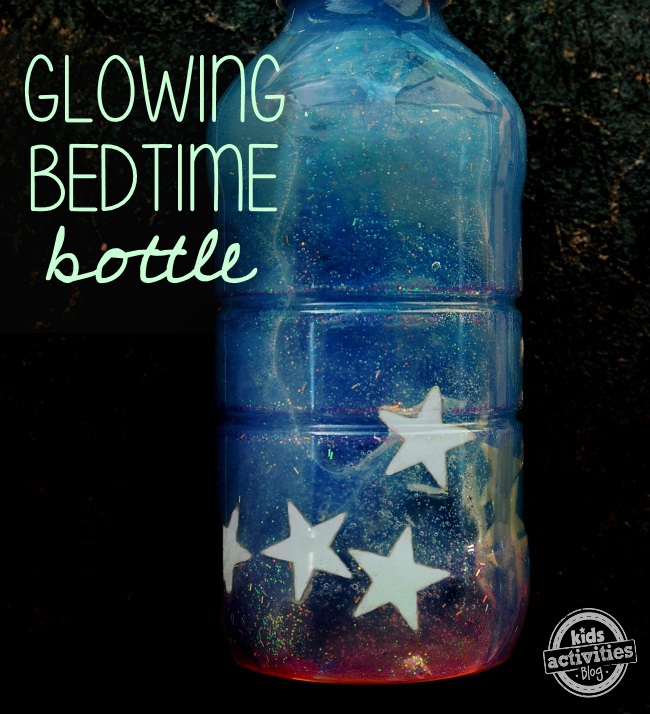 It can be hard for kids to decompress or calm-down for bedtime. We have a collection of Go-to Sleep activities that are perfect for kids growing out of afternoon naps, but who still need some "down time" activities, but we don't have something for bedtime.
Bedtime is not the time for play, for toys, or for fifteen drinks.
We needed something that would help calm our active and not-yet reading children as they drifted off.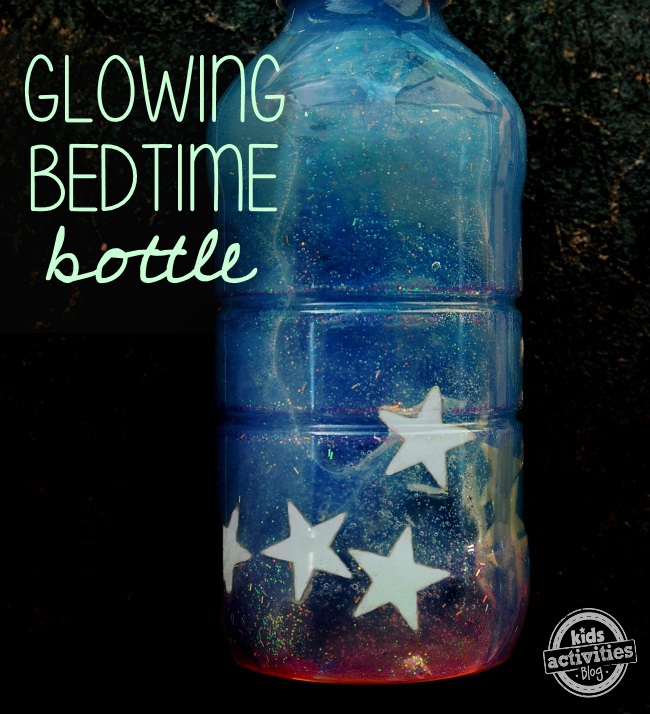 Time for a bottle full of sparkles and glowing stars. It reminds me of the milky way.
Ingredients:
Durable plastic bottle
Hair Gel – nearly full bottle.
Glitter Glue – a squirt.
Glow in the dark paint – a squirt.
Super Glue
Glow-in-the-dark mini stars. (affiliate link – Would you believe I went to several different stores and couldn't find them anywhere but online?!?)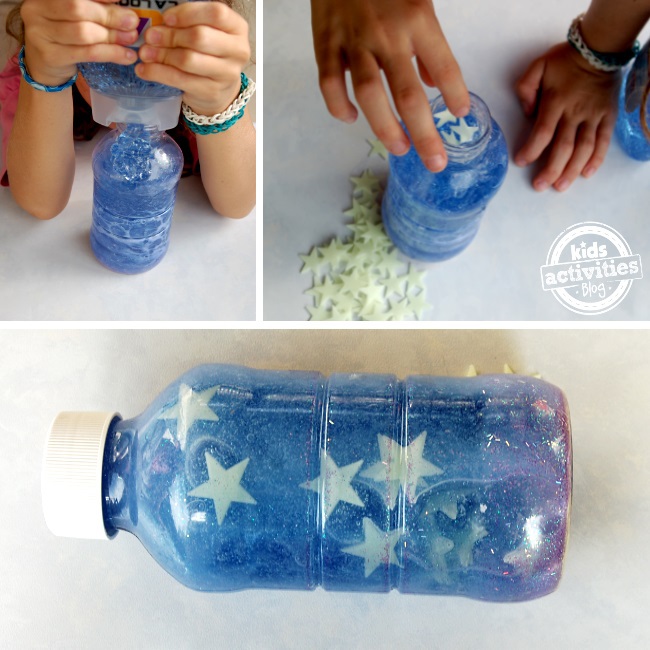 Squirt the glitter glue in the bottom, and add a small amount of glow in the dark paint. The glitter glue will add some sparkle and the paint will add just a hint of glow to the whole bottle. The gel is great for resistance – so the stars don't immediately fall to the bottom of the bottle, and the little air bubbles inside the gel simulate all the little stars in the galaxy. We added a couple of tablespoons of water as our gel was a little too thick. I wanted the stars to fall, with a little resistance. My thick hair gel had the stars floating. Once you have the consistency you want…
Super glue the lid onto the bottle. VERY important! You don't want your child waking up in a soup of sticky hair-gel! We used a very thick plastic bottle. The kind that does not give when you try to squeeze it. If you are going to leave your child alone with the bottle, be sure it is secure.
Finished. I love it!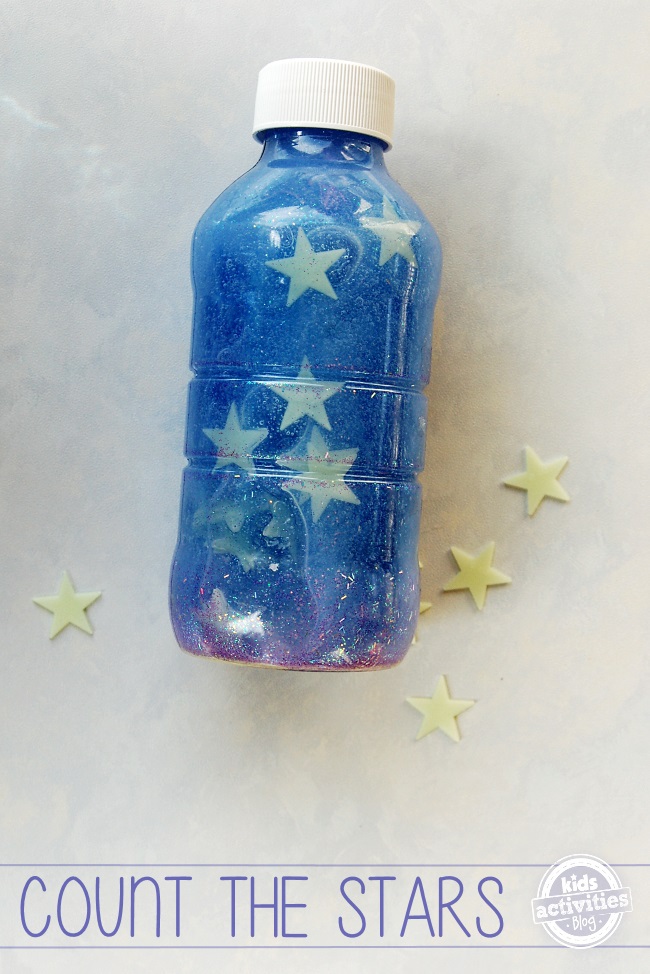 If your child says they are having problems going to sleep, hand them the bottle and ask them to count the stars. There are about 50 of the mini-stars in this bottle. My guess is that they won't count them all.
.