Letter P Worksheets Free Kids Printable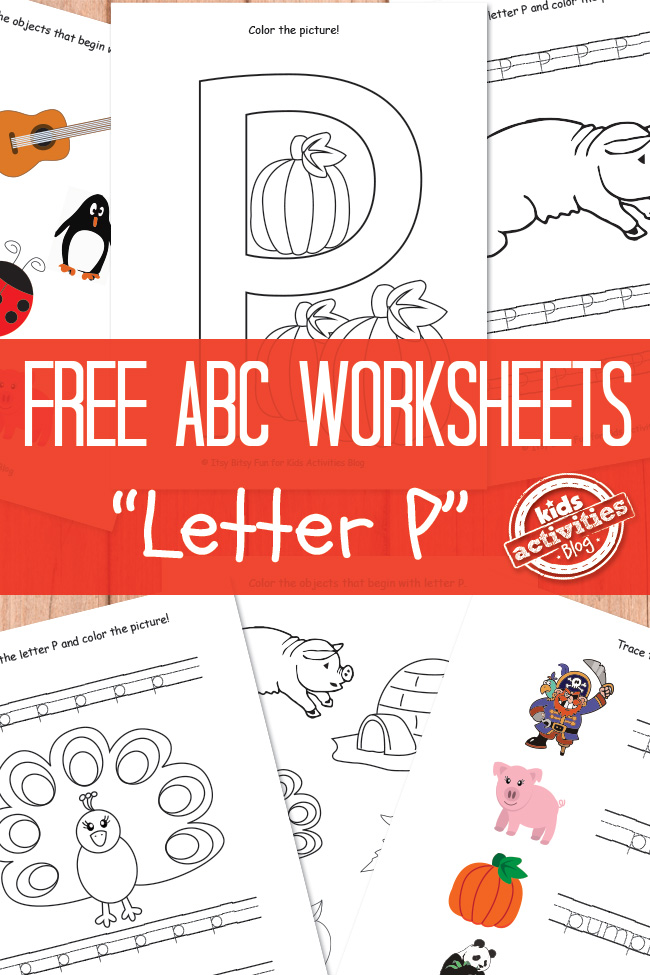 P is one of my favorite letters – you know pie, pancakes, pretzels.. It was hard not to think about those when I was making these letter p worksheets. Last time we learned the letter O.
Learning to write is a big deal for every kid so let's help them out as much as we can!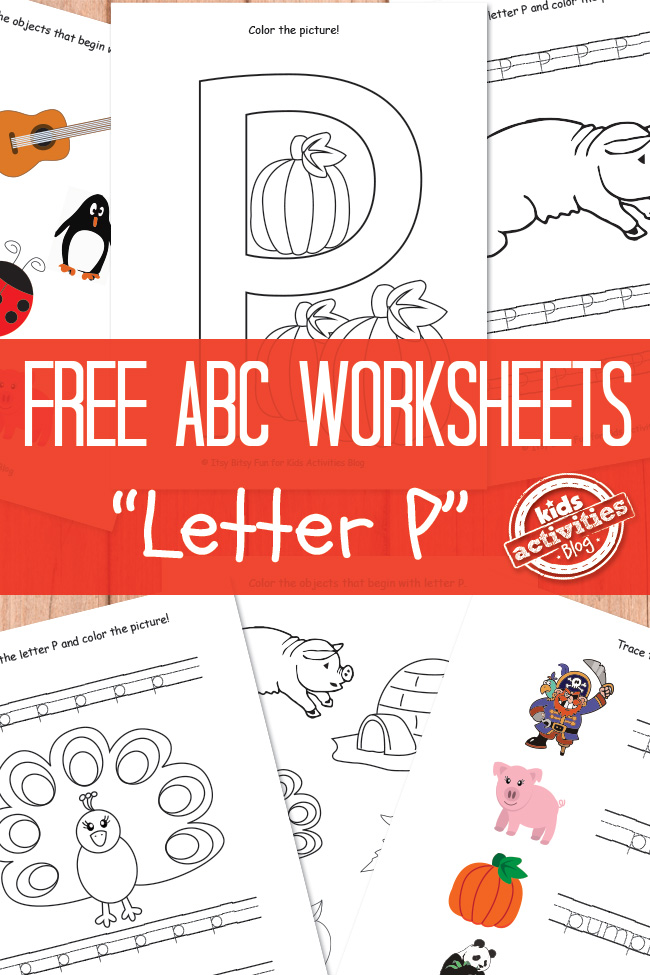 Letter P Worksheets
P is for pig, pirate, pumpkin… P is also for patient and polite – two traits we hope all our kids can be when situations ask for it.
So, we have 8 alphabet worksheets of differing levels of difficulty to teach younger children the letter P.
They will be learning an uppercase letter, lower-case letter, tracing letter worksheets, and coloring sheets.
The Letter P Worksheets for Kids set includes:
4 pages of upper and lower case tracing with pictures to color.
1 page of tracing words (starting with letter P).
2 pages of P beginning sound activities – one page to color the images of objects that start with P and one to circle the correct images (there's an image with planet Earth there so if kids circle that or not both is correct).
1 letter P coloring page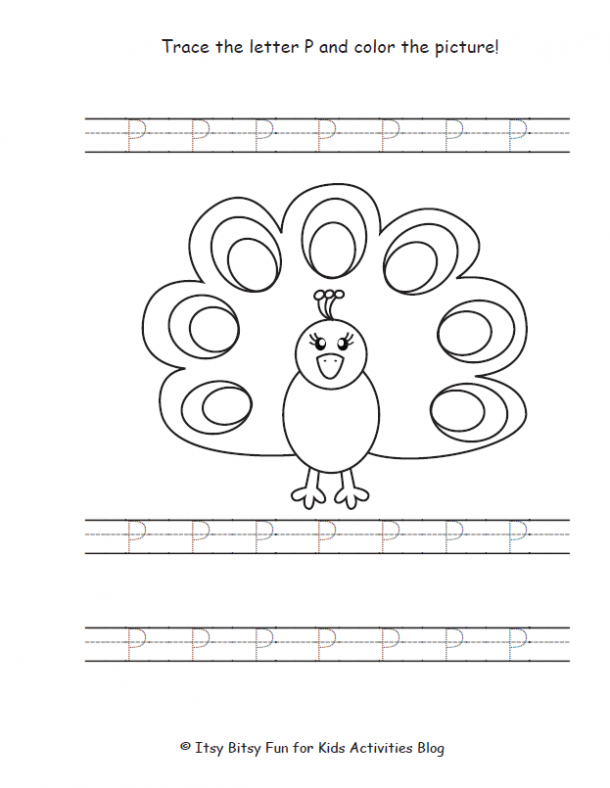 Upper Case Letter P Tracing Worksheets
We love these letter P tracing worksheets! These two Capital Letter P tracing pages are great for practicing uppercase P on the dotted lines.
This one features a sweet little peacock while the other depicts a pig. Both sheets of course helps you practice your letters, but they double as coloring sheets as well. Tracing worksheets help with letter recognition and early writing skills.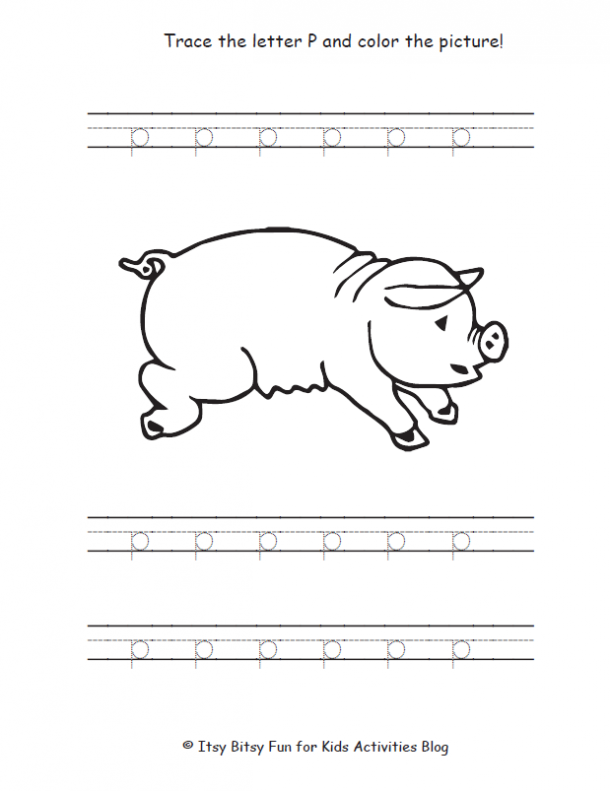 Lowercase P Tracing Pages
We also have 2 lower case P tracing pages as well, or as my daughter calls it, a small letter. They're very similar to the uppercase tracing pages.
This one has the pig on it, while the latter has a picture of a sweet little peacock on it. These also double as coloring sheets. The different tracing worksheets were designed to help young learns recognize the difference between capital letters and lowercase letters.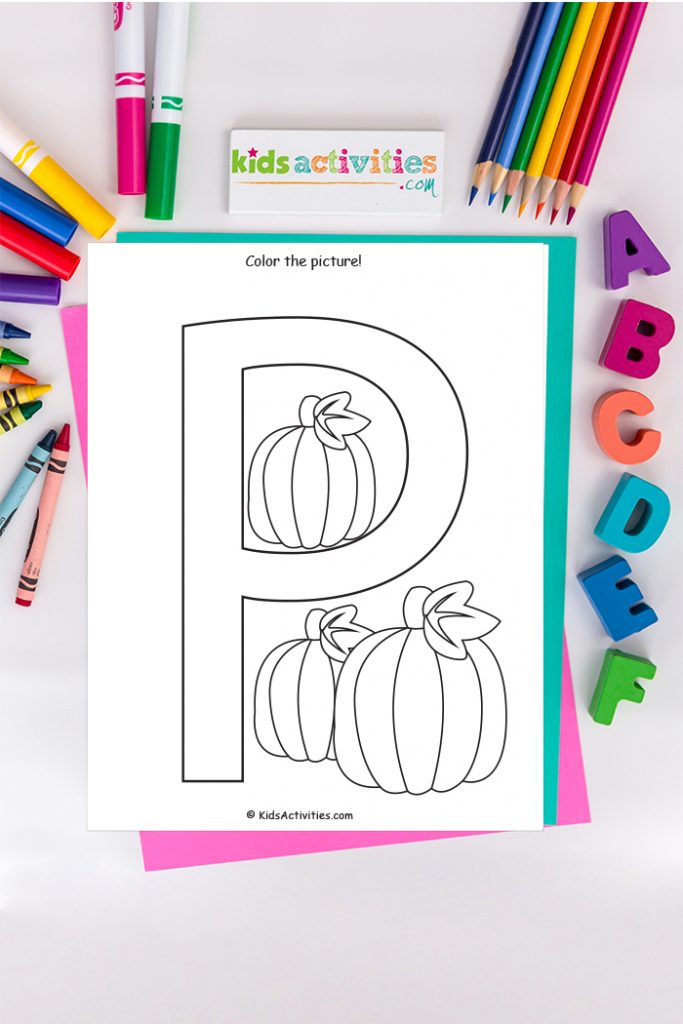 Letter P Coloring Page Worksheet
This is such a cute coloring page. It depicts the letter P, but also pumpkins! Coloring practice worksheets are such a great way to learn and reinforce the lesson.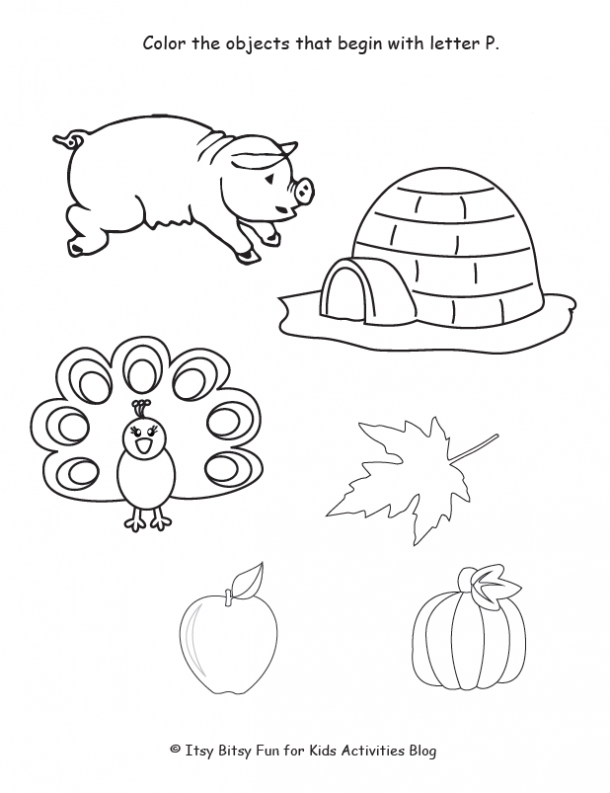 Objects That Begin With The Letter P Coloring Page
Grab your coloring supplies! You'll need them for this printable worksheet which allows preschoolers and kindergarteners to color all the objects that start with the letter P.
Hmm, what should they color? Well, there is a pumpkin, pig…. and a peacock! We found them all.
This practice sheet is a little tougher. You don't have the help of seeing the words, but this is a great exercise to learn the letter sound.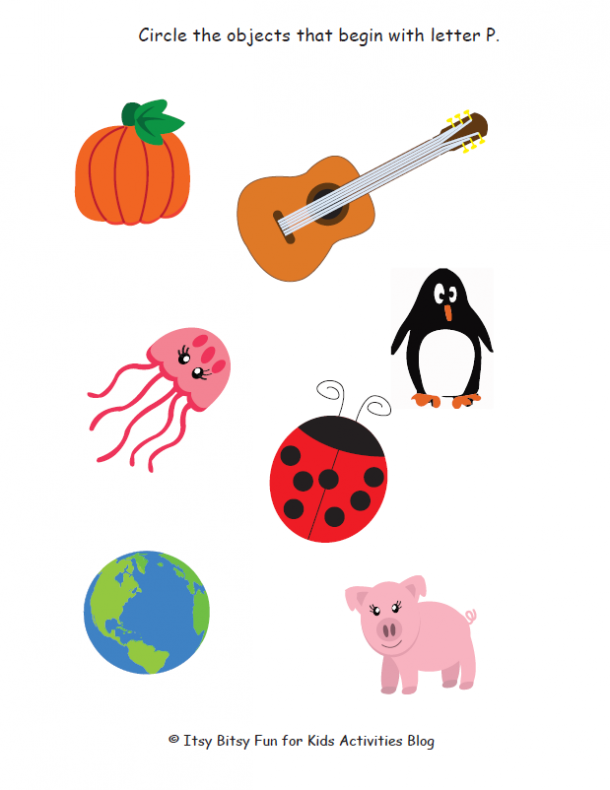 Circle The Objects That Start With P Worksheet
This is a trickier worksheet! Your child will be circling the items that start with the letter P! This would be a good time to learn letter sounds since they'll be looking for all the pictures that start with the letter P.
While this educational activity may be a little more difficult, it is still a lot of fun! So grab your pencil and circle the: pig, pumpkin…and I think I'm missing one!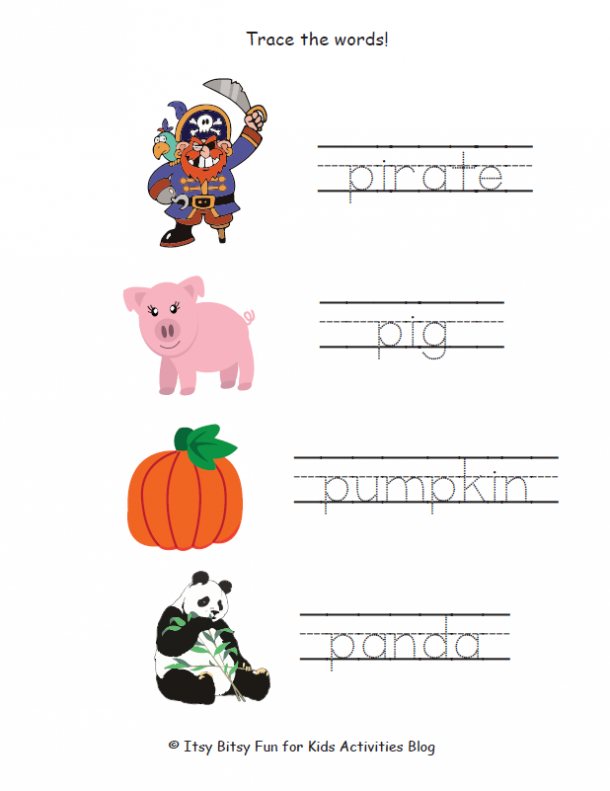 Trace The P Words Worksheet
Don't put away your pencil yet, you'll need it with this fun preschool and kindergarten worksheet. Your child will be tracing the words that start with P. Each word has a picture next to it so the reader can connect the letter and related word.
Plus, it is great practice for fine motor skills as well! A little harder, but still a great activity worksheet.
Download Letter P Preschooler Worksheets Here:
More Fun Alphabet Activities & Preschool Printables
Want more preschool fun printables and activities? Then take a look at these!
There's lots of fun leaning waiting for your kids in these printable bug activity sheets – fun mazes, coloring pages, word tracing and more.
If your kid needs some pre-writing exercises do check these tracing coloring pages too!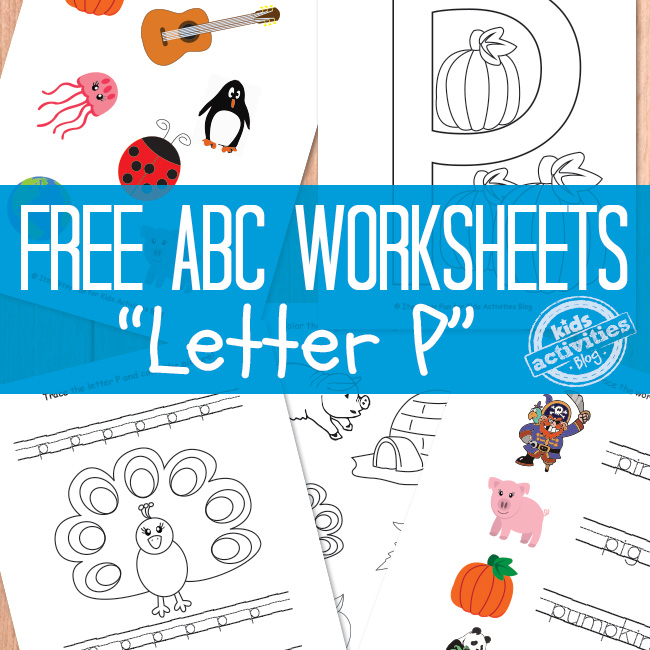 Crafts That Start With The Letter P
P is full of fun things! Pigs, peacocks, pretzels, puns, all of these things are so awesome…and so are these crafts!
Grab a foam cup and make this piggy! He is pink, with floppy eats, and a pink curled tail.
These are so adorable! Turn Oreos into a pink pig with big eyes and a great big smiley face. This is the best snack ever!
Learn the letter P with even more crafts and activities.
Save
Did your kids have fun with these free printable P preschool sheets? Did they have a favorite one?