At Home STEM Camp for Kids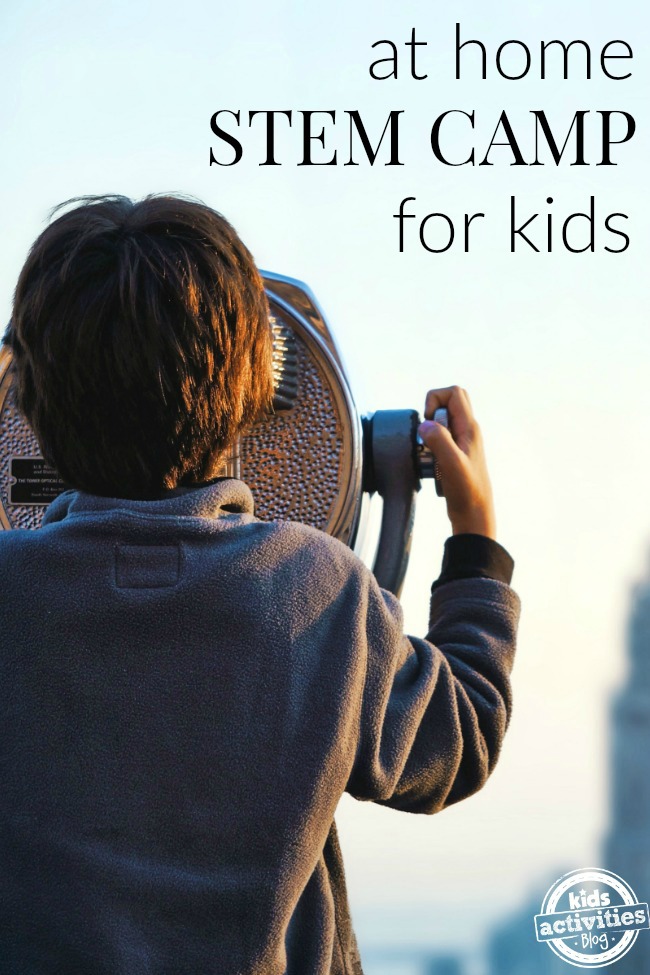 What if I told you that you can liven up your kids summer break with your own at home STEM camp?
With kids being bored during their break from school and traditional summer camps being entirely too expensive the Steve Spangler at home STEM camp is the perfect way to keep your kids having fun and learning this summer!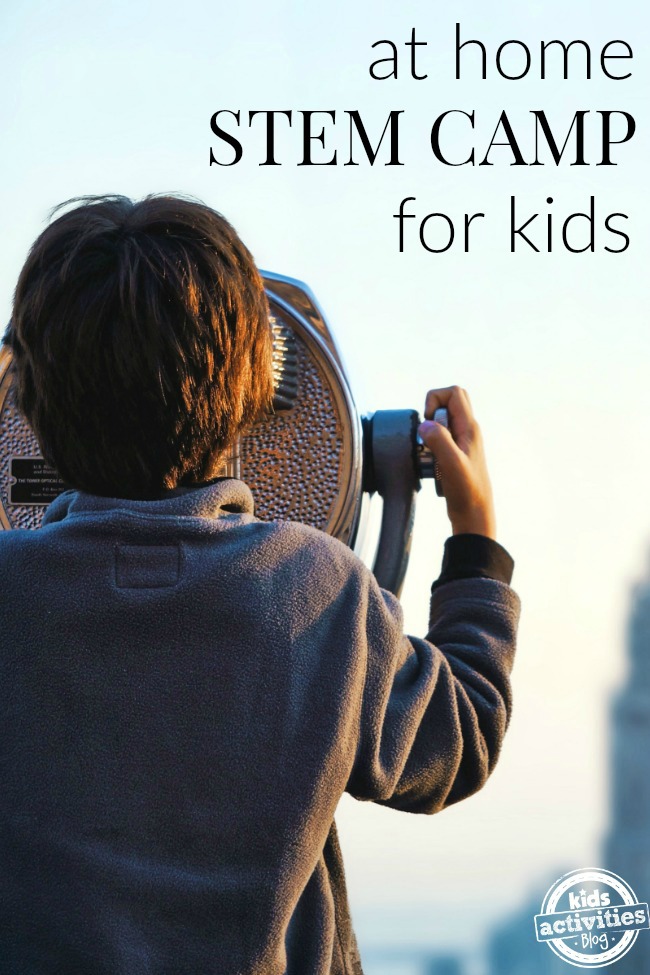 Summer STEM Camp for Kids
The STEM Camp collection from Steve Spangler's Science Club is a collection of 5 kits that will be mailed to you for one week of DIY science camp fun. The kits include enough activities for 2 hours worth of STEM activities for 5 days.
We love Steve Spangler's Science Club and have participated in their fun activities before on Kids Activities Blog! Here are our activities from the subscription box: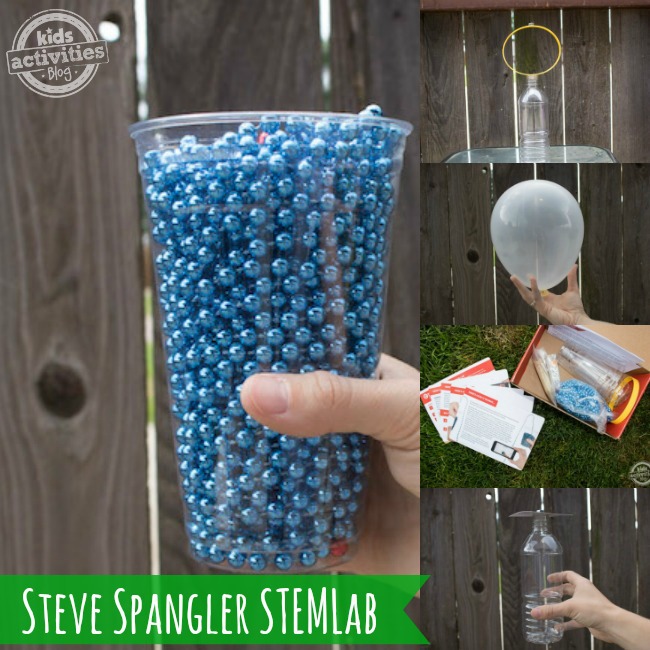 We learned all about Newton's Laws of Motion and had such a fun time doing it! The kits come with all of the materials that you need to conduct the experiments, all you need is kiddos to help!
The best part about ordering activities from Steve Spangler's collection is that kids are learning new things, but are having so much fun that they don't even realize that they are learning!
This STEM Camp Kit is geared towards kids ages 5-11, but honestly I had a blast with their activities too so I would say that kids older than 11 could enjoy it too!
STEM Camp Curriculum
The curriculum in the STEM Camp kits will cover subjects related to science, engineering, technology and math. Specifically the 5 kits subjects are:
Mad Scientist Laboratory
It's Electric
Bubblology
Water Magic
Newton's Antics
The pricing for the kits vary depending on how many kids you are purchasing for. You can have a STEM camp for just your own children or invite a few others and have a group summer camp!
A week of activities for one child will cost you $89.95 or you can buy 15 kits for $69.95 each and save.
This at home STEM Camp for kids will give your kids something to remember this summer without you spending a fortune on summer camps or activities!