Free Printable Superhero Dress Up Paper Dolls [Boy Version]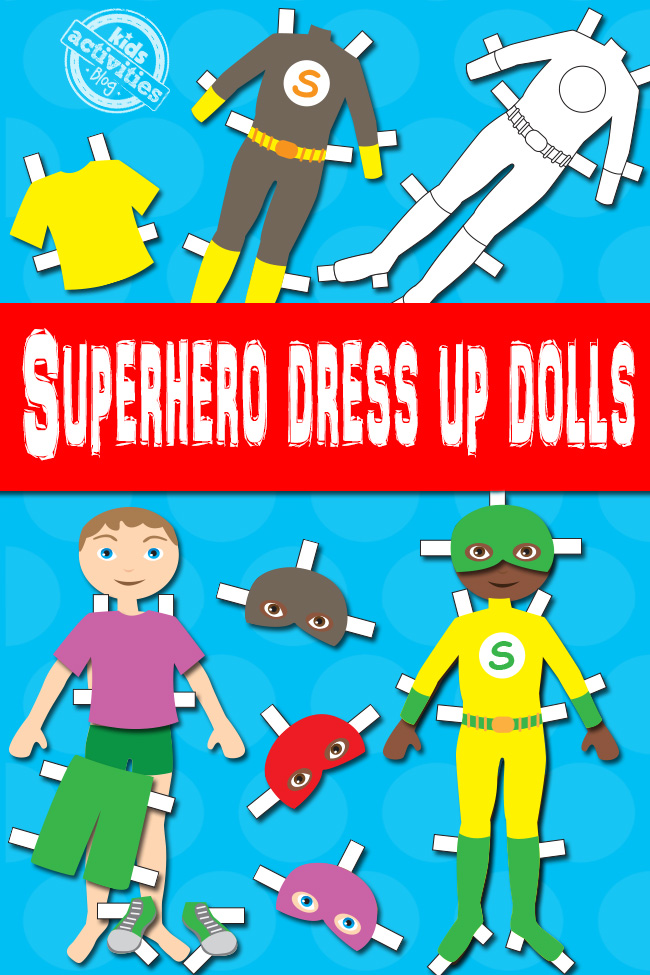 21We have the cutest superhero paper doll set today that you can download and print for free. Kids of all ages can get into the superhero mood with these dress up dolls that have all sorts of superhero clothes and accessories.
Ordinary boy by day and a superhero at night! All is possible with these superhero dress up dolls! This is the boy version of the printable superhero paper dolls, but we have a girl super hero paper doll set too – you can mix and match them!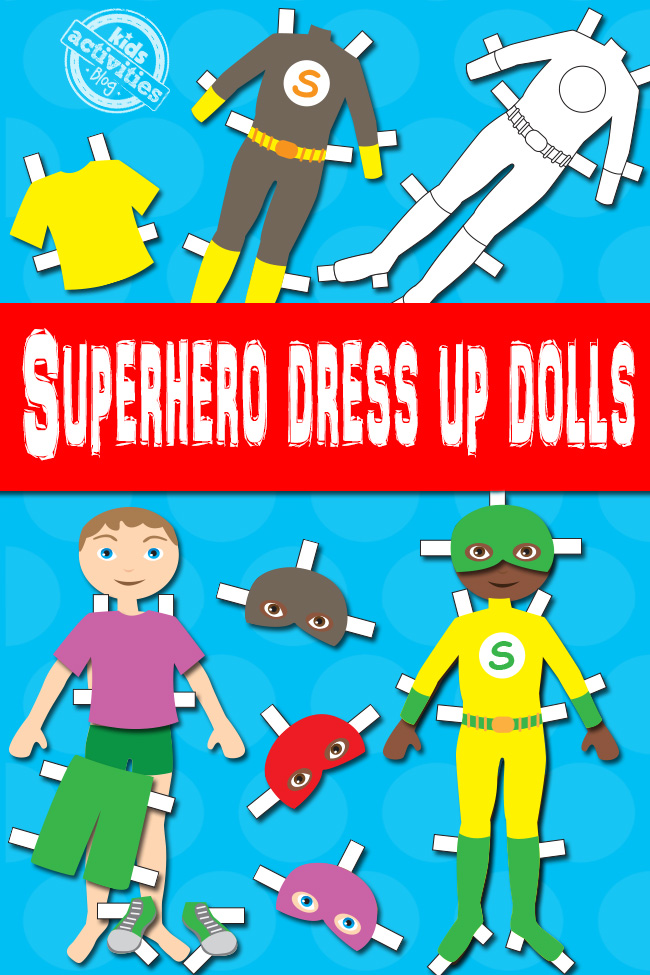 Printable Superhero Paper Dolls for Boys
Who does not dream of having super powers? I'd do anything to have a few, like snapping my fingers and all work would be done.
I wish I could fly plus to be able to do something super awesome like shoot lightning from my fingertips…
I bet your kids have even more ideas on which super powers they can pretend play with these paper dolls and printable action figures.
Boy Superhero Dress Up Dolls Printable Set Includes
1 page with two boys.
1 page with 4 capes.
1 page with many pieces of clothing for them to color (so they can create thousands more outfits).
1 page with "regular" boy outfits (and one superhero jumpsuit)
1 page with face masks.
1 page with superhero jumpsuits.
Download & Print the Superhero Printable pdf File Here
Click to download and print: Boy Superhero Dress Up Dolls
Superhero Crafts and Activities
There are so many ways to be a superhero and we have some superhero inspired crafts and activities:
Download & print these free superhero coloring pages
Make these superhero cuffs to wear
Make a Captain America Shield for kids
Oh so many Avengers Party ideas!
Learn how to draw Spiderman with this printable tutorial with step by step instructions.
Make a paper plate mask for your favorite superhero.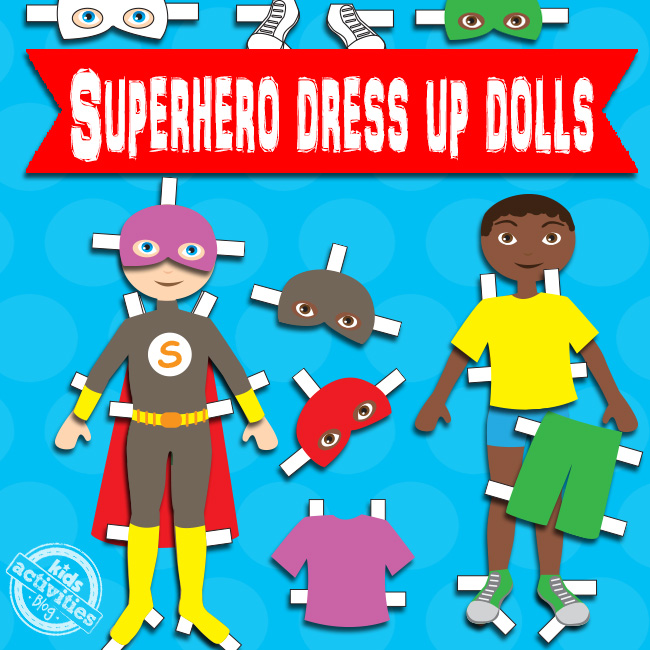 More Free Printable Paper Doll Fun from Kids Activities Blog
Free printable paper dolls from paper doll templates.
Make these paper crafts for dolls.
Paper doll craft that is St. Patrick's Day themed.
Make this easy paper doll.
Make a paper doll dog with these paper doll animals ideas.
Printable winter clothes for paper dolls.
Printable paper dolls dress up outfits.
Sports paper doll outfits you can print & play!
Which superhero paper doll is your favorite?