18 Boat Crafts for Kids to Make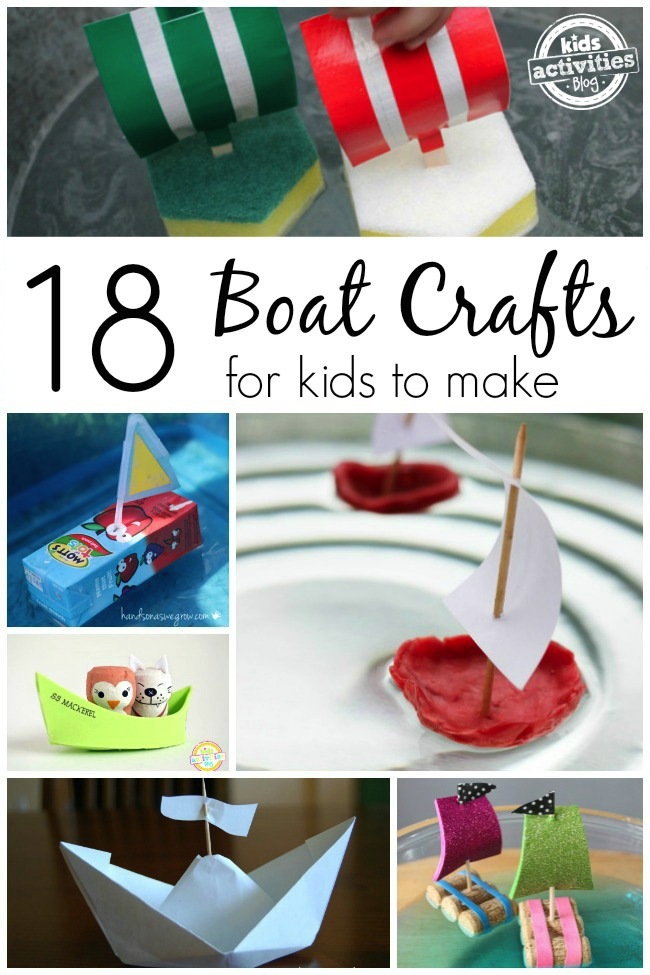 Row, row, row your boat, and see if you can make it float with these boat crafts for kids.
What child doesn't love designing, decorating and trying to float a boat a that they've made from scratch? It's just one of those classic summer activities that every kid has to try!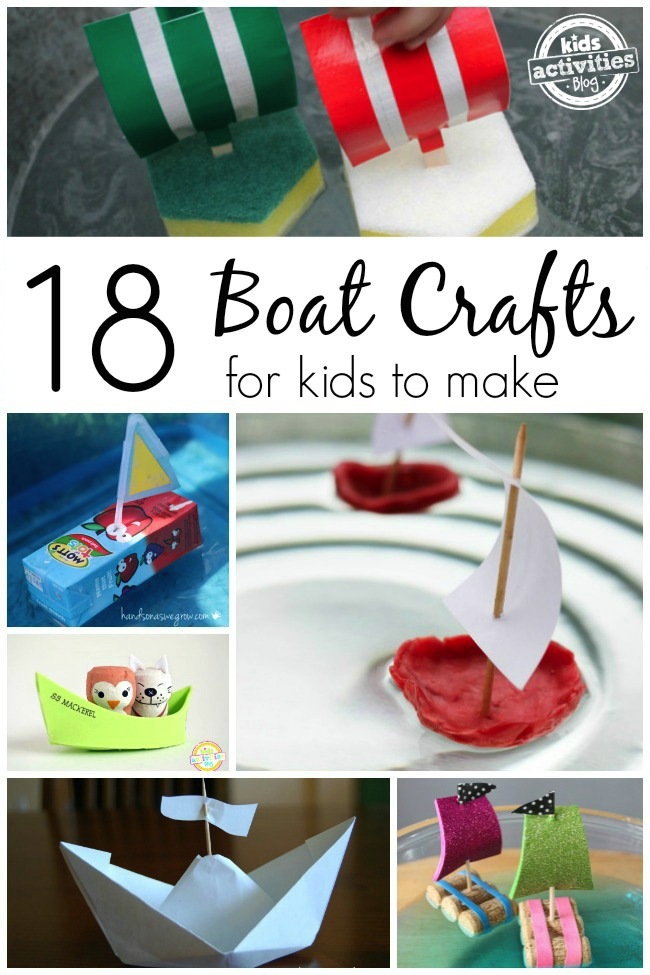 Kid Boats
I've rounded up a collection of 18 boat crafts for kids to make this summer! They're easy and inexpensive, using materials you have around the home!
Your kids will love building these boats, and then the best part – seeing if they can set them afloat in a sink, pool or pond!
16 Ways To Craft A Boat
How To Make A Boat
Duct tape and sponge boats – the kids will love floating these around the bathtub!
How To Make A Paper Boat That Floats
Float a juice-box boat around the kiddy pool! What a fun, little upcycling project!
Craft Boats
You won't believe what these sweet little wax boats are made from!
How To Make A Paper Boat
Send the owl and the pussy cat off to sea in this cute, little pea green boat.
How To Make A Boat Out Of Paper
A childhood just isn't complete without making a simple but classic paper boat craft.
Cork Boat
These sparkly cork boats are so easy to make, and they look so pretty!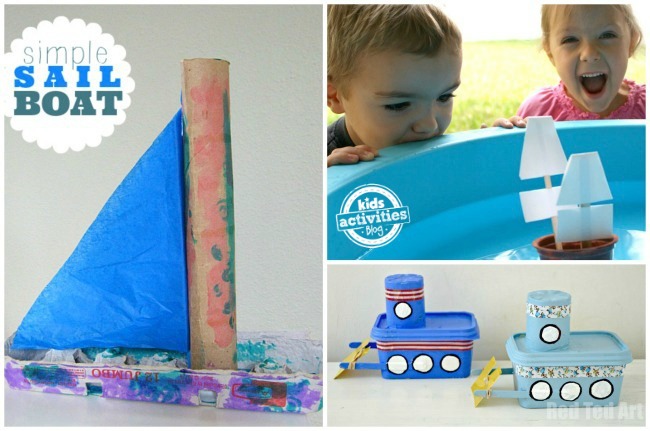 Boat Crafts For Kids
A simple sailboat is fun to decorate, and makes good use of your recyclables.
Mayflower Craft
These mini-Mayflowers are the perfect for floating around in the water-table.
Tug Boat
Make a self-propelled tug boat with a plastic container and a few simple supplies.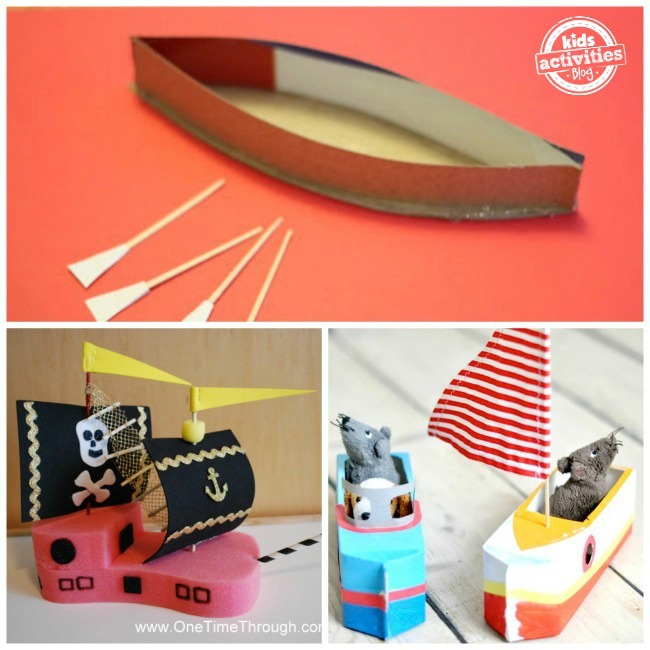 DIY Canoe
Older kids will love making and decorating these tiny cardboard canoes.
DIY Pirate Ship
Arrrr, Matey! A sponge pirate ship makes bath-time fun.
Milk Carton Boat
Milk or juice carton boats are perfect for small stuffies to sail away in!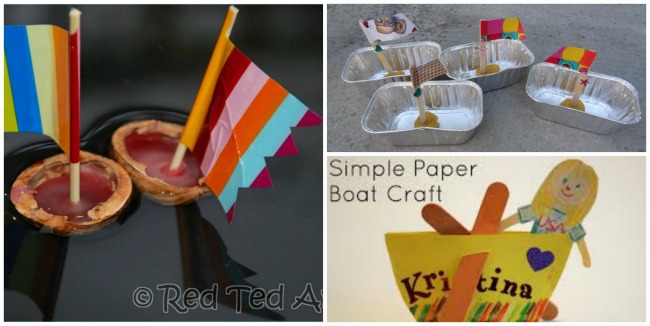 Walnut Boat
These adorable walnut boats would be fun for racing down a stream.
How To Make A Boat Out Of Popsicle Sticks
Personalize a simple paper row-boat complete with oars and all.
Homemade Boat
Make a tin-pan sailboat and watch it float down a tin-foil river!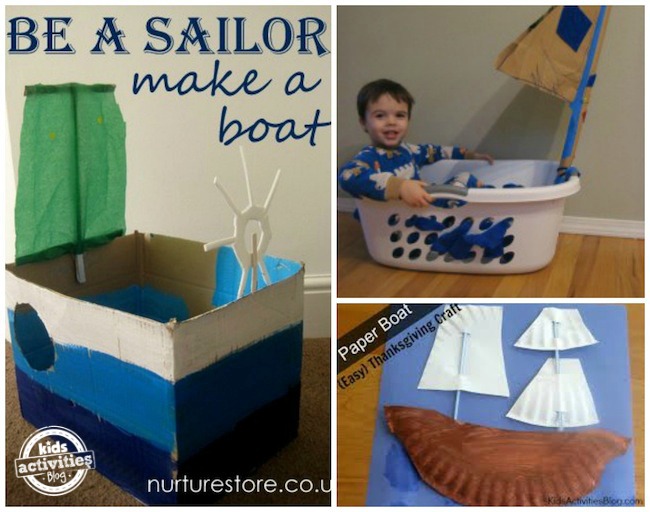 How To Make A Cardboard Boat
This cardboard sailboat can be made in miniature or large enough for a little one to play in.
Basket Boat
A laundry basket sailboat provides endless pretend-play opportunities.
Pilgrim Boat
A paper plate ship can be easily decorated to suit any nautical theme.
Ship Ahoy!
Love These Boat Crafts? We Have Other Fun Summer Activities To Try!


Making paper boats are fun, but we also have other summer activities for kids!
Stay cool with these fizzing ice science experiments.
Looking for simple things to do in the summer? We got you covered!
We have 25 summer activities for preschoolers!
Wondering what to do when your kids are bored this summer? You'll want to check out Camp Mom!
We have over 50 fun camp inspired activities for kids.
Sharks are a fun summer animal! We always think about them when we are out in the ocean and shark week! So enjoy these shark crafts for preschool kids.
You'll love these cool crafts! They all involve ice!