Magnet Activities – the most fun your kids can have with a handful of junk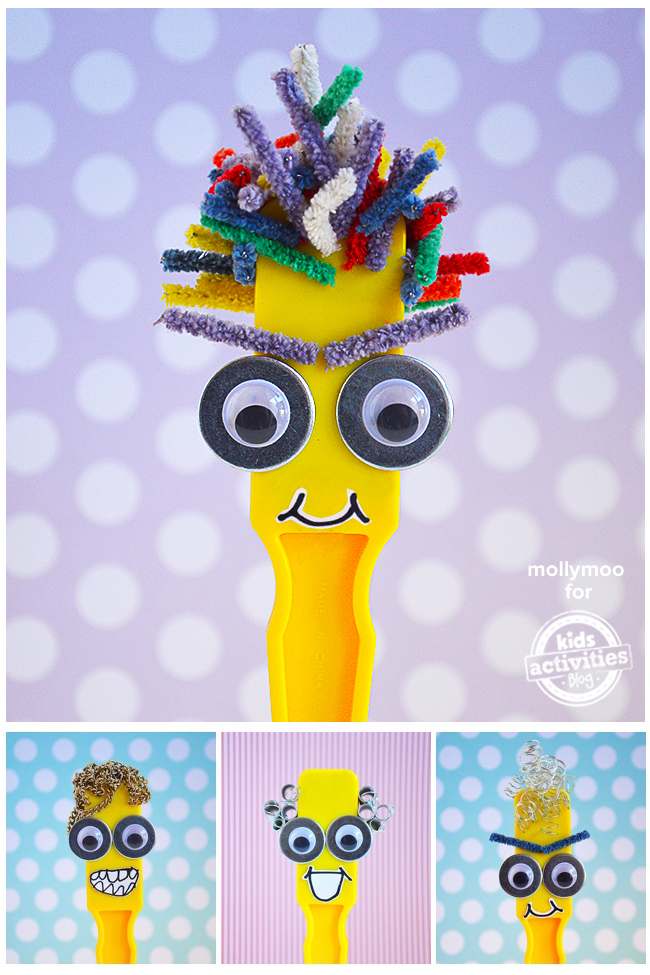 Oh what fun my daughter has had with this magnet dude over the past week, at age 8 I thought she might be too old for magnet activities but I guess goofy is appealing to all ages – adults included!!
Check out the inspiration for this post from the fun site, Laughing Kids Learn, for more crazy magnet hair styles!
Fondly named 'Horace' he loves to have his magnet head dipped in everything from chopped-up pipe cleaners to washers and springs to create the funkiest of hairdos, all accompanied by giggles and 'hahah check this one out mom'. You could find Horace anywhere – stuck to a radiator in the bathroom, upside down on the toaster, you name it! It's great. A surprise smile around every corner.
More ideas for making magnet activities great for hand-on play and learning right down at the end.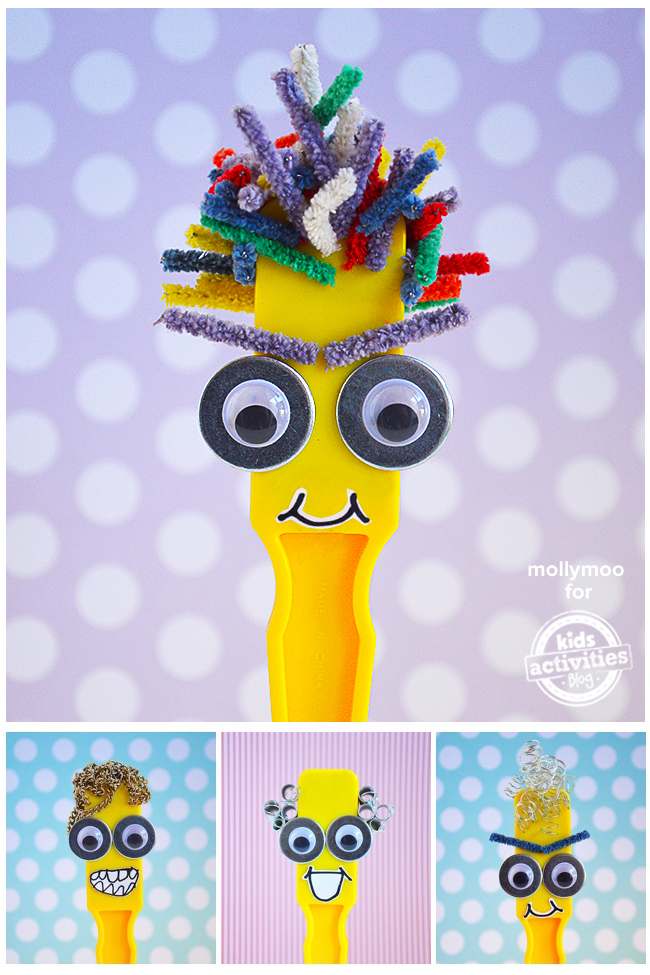 Magnet Activities
Invitation To Play
ALL you need to do to replicate this magnet craft in your house is raid the toolbox or junk drawer for some metal bits and bobs and lay them on the table with some googly eyes and a magnet wand.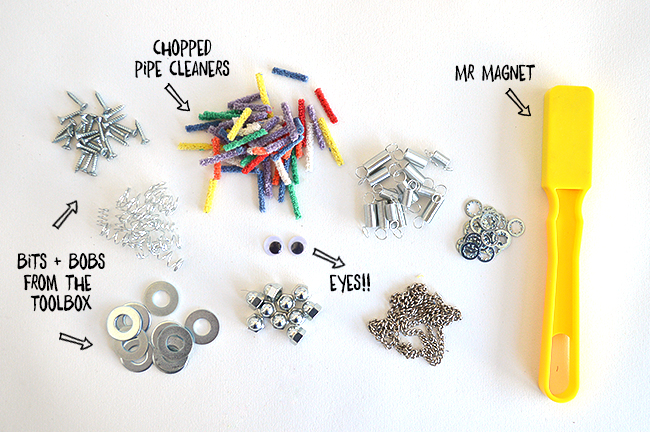 Just Dip and Dooo!!!
Your child can just dip the head of the magnet into the metal piles and lift it up again to reveal the doooos.
My daughter used the chopped-up pipe cleaners to create mustaches, bushy eyebrows too. I hope this activity brings as much enjoyment to your house as it did to ours.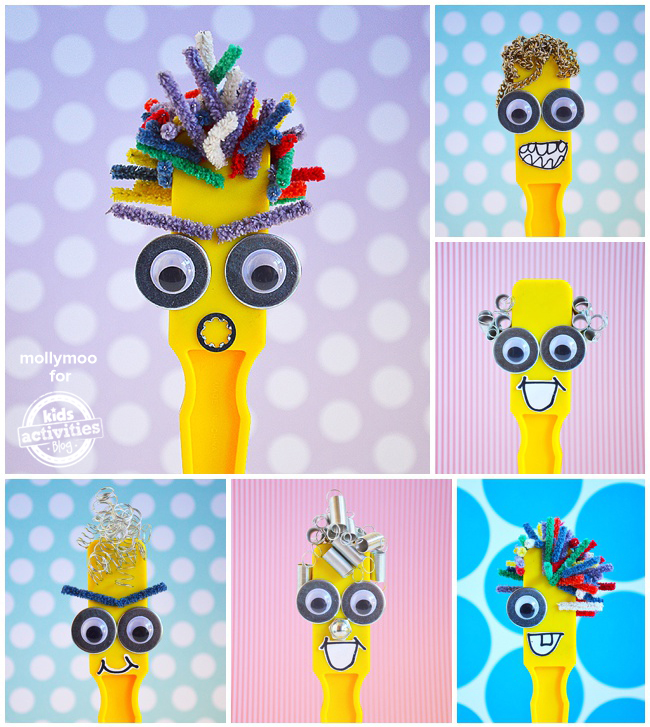 Magnets Are Perfect for Hands-On Play And Learning
Little ones curiosity will be stimulate when they enter the wonder of magnetism. They can explore and learn about how magnets attract and repel the various bits and bobs you have gathered together on the table. Magnet activities and not just great fun, they can be an engaging science toy, a perfect tool to make learning fun. A great activity for rainy days, boredom busting, playdates, the classroom, or any time!
Ideas for making your magnet activities more fun
Children meet magnets in their everyday lives, whether as fridge magnets or as means of keeping cupboards shut
– use them to discover metallic things and compare with other materials
– investigate how magnets lift and hold objects
– put cardboard in between the magnet and one of the metallic bits and move it
– investigate how magnets attract materials through water, glass, plastic
– hide metallic things and the one that find the most by using their magnet is the winner
– older children can learn how great explorers used compasses to find the way north or south
fun-tastic!
More Magnet Activities on Kids Activities Blog
Magnetic Mud Science Experiment
Magic Magnetic Dollars
How to make a simple magnet compass for kids
Happy Crafting
Michelle
MollyMooCrafts