3 Adorable Math Activities From 1 Free Kids Printable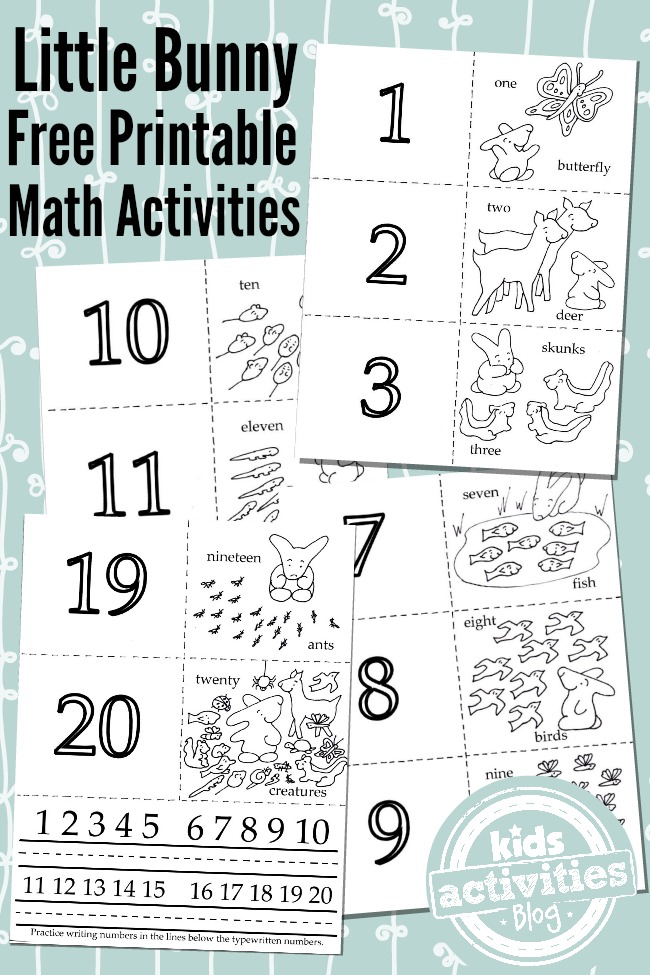 We are featuring the most adorable free kids printables from the Little Bunny Series.
Kids love learning to count, and it's even more fun when all their favorite forest friends are involved! We love these learning pages!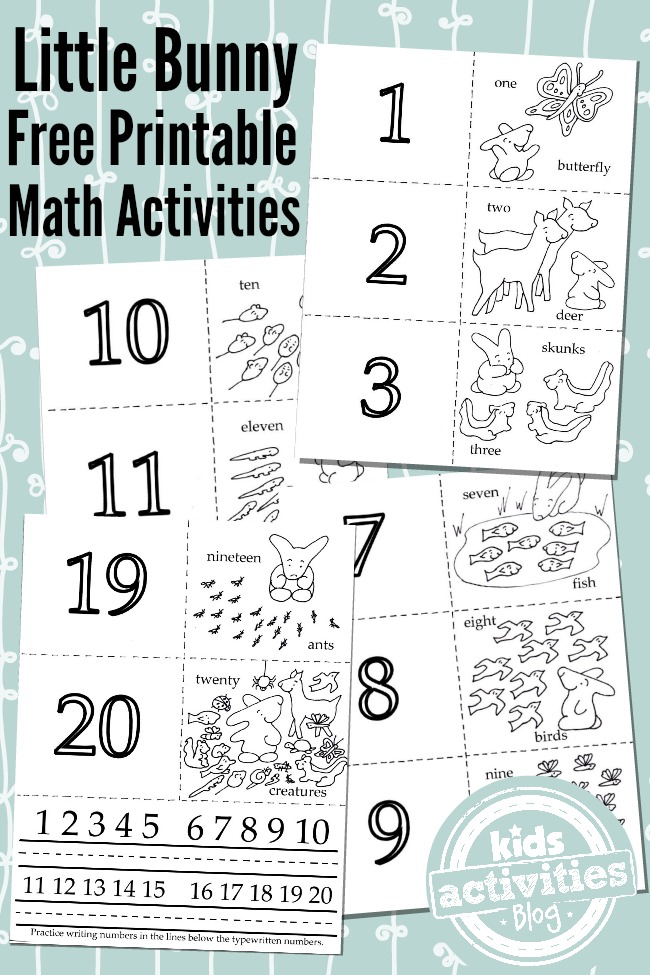 Little Bunny Printable Activities (Free Kids Printable)
Let's have some coloring fun with these sweet animals! This coloring page set contains:
Counting Cards
Number Recognition
Pages for Kids
The thing we love about this printable is that's it's actually 3 activities in 1!    You can make coloring sheets, a matching game and even a little book. Color it in, cut it out and glue it back together and make all three. It's perfect for teaching preschoolers to count!
Show Us Your Finished Coloring Pages
If your child uses these pages, please stop by our FB wall and post a picture of his/her creation! We adore to see what they make…each and every one is so different.
More Coloring Pages for Kids
Oh goodness!  I don't even know where to start! We have so many fun coloring pages for kids. If you like these, you might enjoy our woodland animal coloring pages, weather coloring pages, or my favorite spring coloring pages which are seriously works of art!



Visit the Little Bunny series for lots of printables and the adorable Little Bunny books created by Dianne Miller for her own children when they were preschoolers!
Want More Fun and Educational Worksheets? Look No Further:
Make learning a scream with these Halloween counting coloring sheets.
Make a splash with these shark week worksheets.
Fuel your child's love of science with these nasa printables.
These mars coloring pages are out of this world!
Go on an adventure with these Minecraft coloring pages.
Check out how adorable these free baby shark printables are!
Take a bite out of boredom with these shark printables.
Prepare your child to read with this preschool sight words printable.
Enjoy a Dairy Queen treat that isn't ice cream, but is still a ton of fun.
Be the very best at coloring with this Pokemon color by number.
Enjoy these awesome picnic worksheets for preschool kids.
These dragon activity sheets are a roar!
Help teach your children manners with this compliment cards printable.
Teach your child all the colors of the rainbow with these color recognition worksheets for toddlers.
Learn to count with these free printables!
Looking for something other than printables? No problem! We have plenty of free easy crafts.