Super Cute Printable Owl Craft to Print, Cut & Glue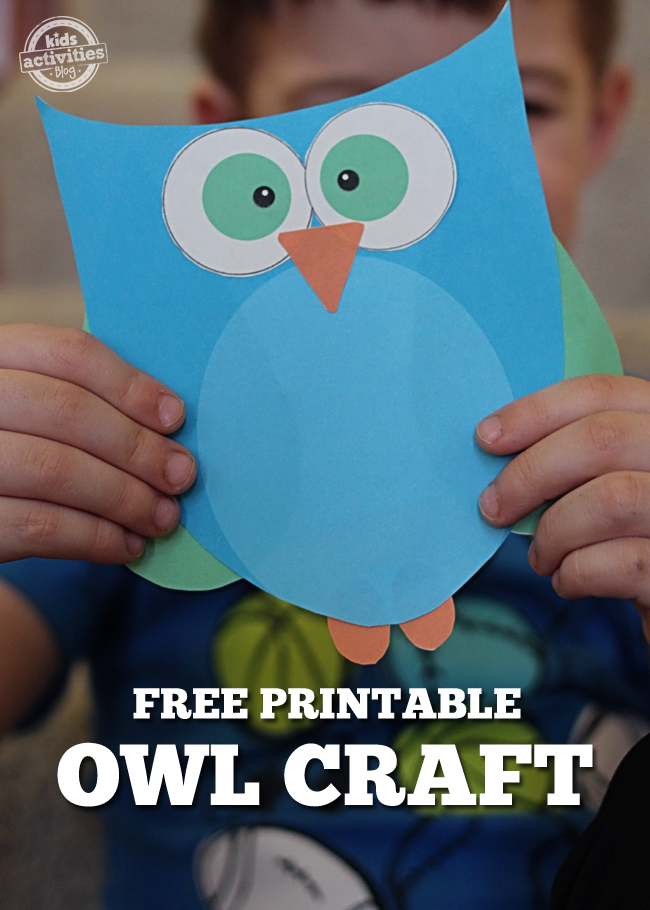 Today we have a printable owl craft for kids of all ages to print, cut and then glue together. It is a simple craft that works great at home or in the classroom. We have a version that is a blue/green owl or you can choose the pink/purple owl color combination.
This owl craft is super cute and so easy to make. I love having free printable crafts around for days when we're stuck inside and desperately need an activity quickly!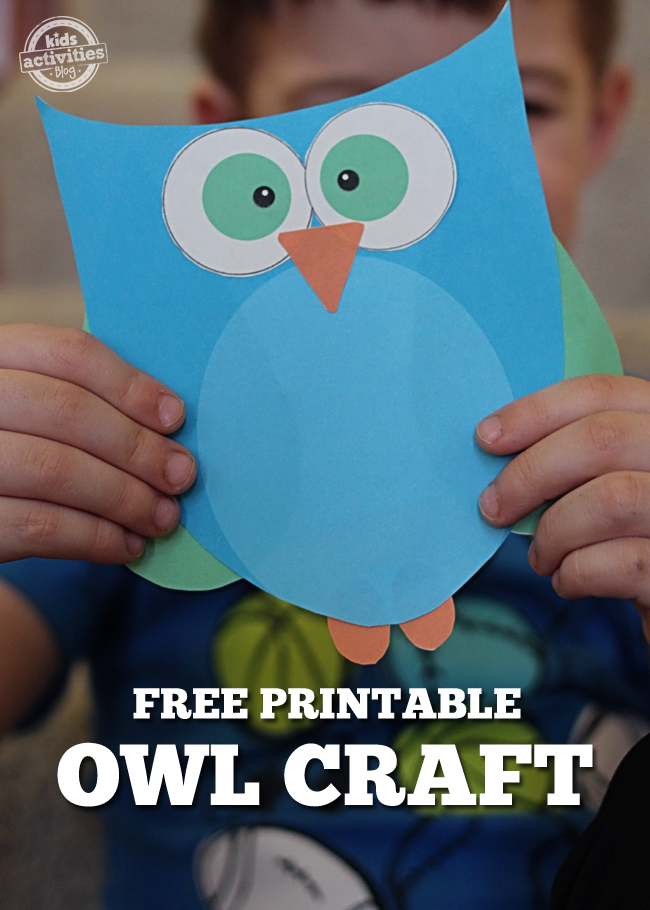 Printable Owl Craft for Kids
I like to cut the pieces out, hand over a glue stick, and see what he comes up with based on following the guide at the top of the printable. It can be a little tricky because the wings and the feet need to glued to the back side of the body instead of the front.
We have a couple of options for this printable; a blue color scheme and a pink.
You can make a whole little owl family!
This article contains affiliate links.
Supplies Needed
Our free owl craft printable (below)
Scissors or preschool training scissors
Glue Stick
(Optional) Card stock paper
(Optional) Additional owl accessories like feathers, pom poms, markers or paint
Download & print your owl craft pdf file here:
Blue and Green Owl
Pink and Purple Owl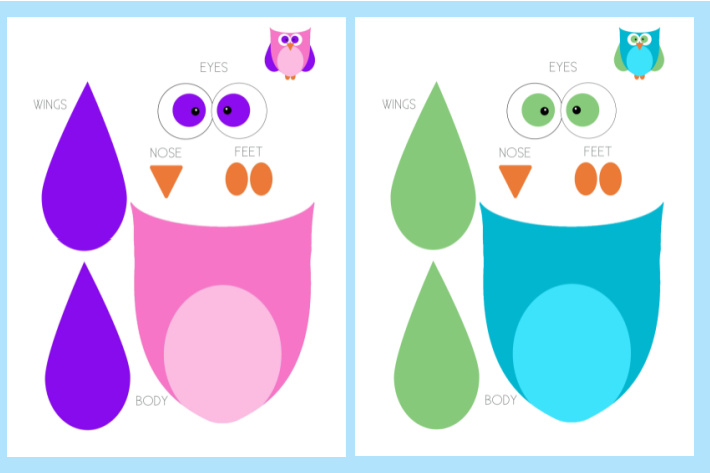 Directions
Step 1
Download & print owl template of your color choice.
Step 2
Cut the pieces of the owl out. Before cutting out, you can glue to a card stock base and let the glue dry before cutting out if you want a thicker base for your owl craft.
Step 3
Follow the little picture of the finished owl craft in the upper right corner of each printed owl craft template. I like to start at the bottom and move up by gluing on:
Owl feet to owl body – note that the feet are glued from behind in our example
Owl wings to owl body – note that the wings are glued from behind in our example
Owl eyes
Owl nose
More Owl Fun from Kids Activities Blog
Download & print our easy step by step tutorial on how to draw an owl.
Make this fun owl valentine.
One of my very favorite crafts on Kids Activities Blog is our folded owl craft that uses cupcake liners.
Download & print our owl coloring pages that comes with a video tutorial.
Make a fun food owl sandwich!
Use an owl craft to learn skip counting.
Cute nursery rhyme crafts in honor of the owl and the pussy cat
Love these cool owl coloring pages
How about a wise owl coloring page?
How did your printable owl craft turn out? Which color did you choose for your owl craft?