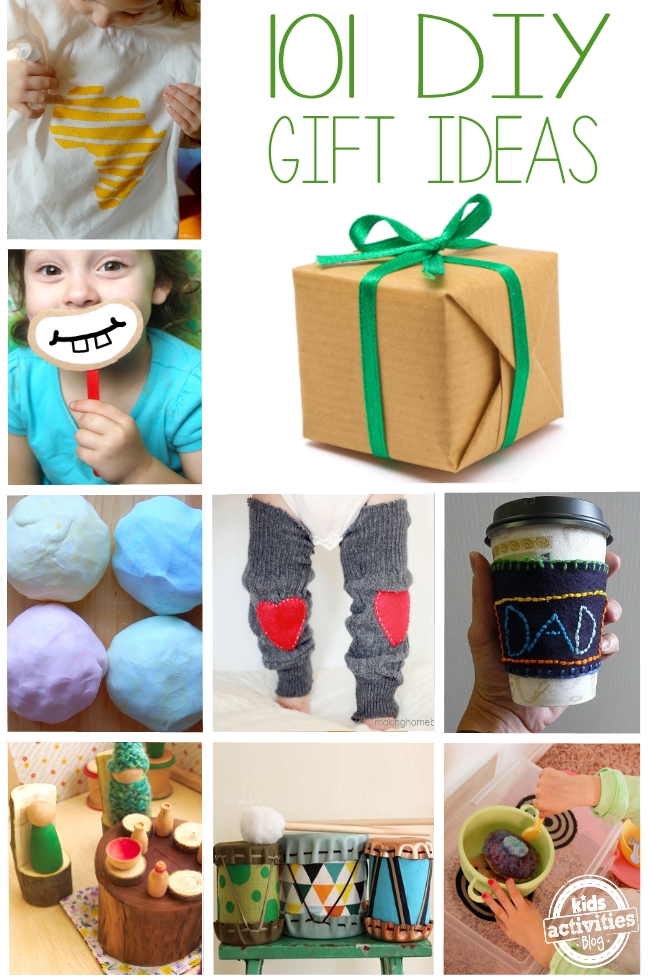 Our list of DIY gifts for kids originally had only 101 gift ideas… BUT you've sent us more ideas and we updated it to reflect your new gift ideas! 
Want some ideas for homemade, personalized, DIY gifts? Something from this list should inspire or help you!
Have any ideas that were not listed? Lets see if we can come up with more!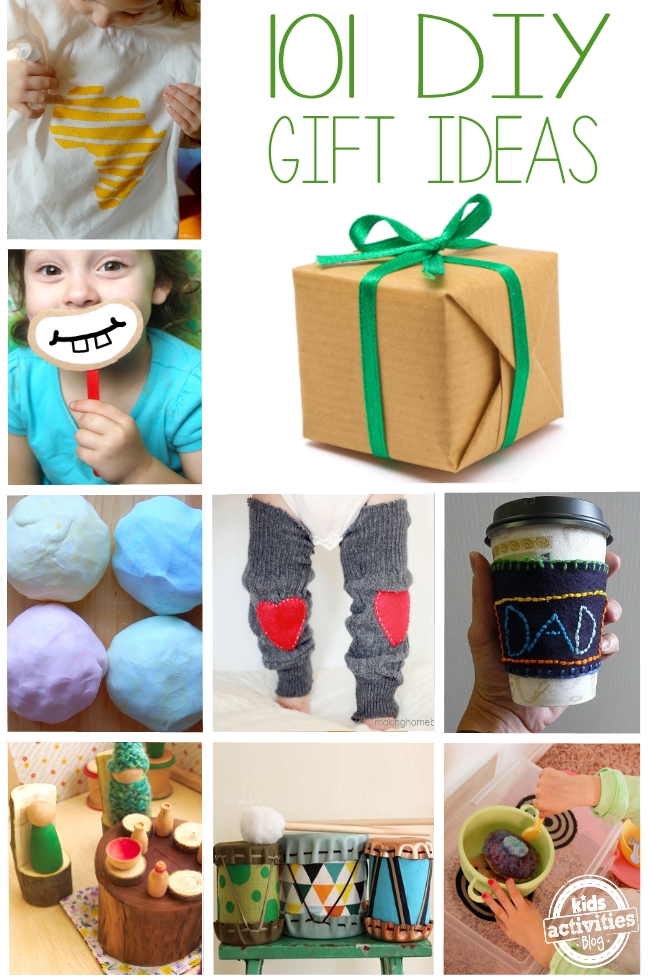 This Post contains affiliate links
Homemade Gift Ideas
All of these gifts are thoughtful, cute, and a lot of fun. I'm sure who ever receives them will absolutely love them all!
Plus some of these are awesome gifts kids can make for others as well. While receiving gifts is great and makes you feel good, sometimes giving them is equally important if not more important.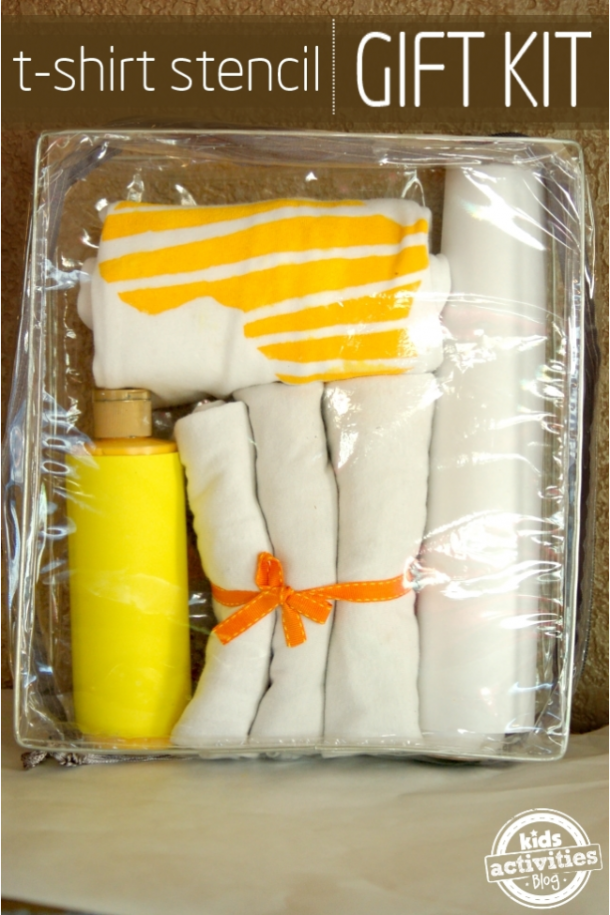 T-Shirt Stencil Kit
Create a T-Shirt Design kit. Your kids can make wearable art!
52 Reasons I love You
52 Reasons I love you – Personalize a deck of cards for your child by writing the reasons you love them on each one of them!
Silly Faces
Print up a set of silly faces. Add them to craft sticks to bring giggles to your kids faces.
Cake In A Jar
Yummy! Make them a Cake-in-a-Jar  – here are some jars to gift the mix in.
DIY Leg Warmers
A young tot in your life would love some sweet legging warmers, re-purposed from a sweater.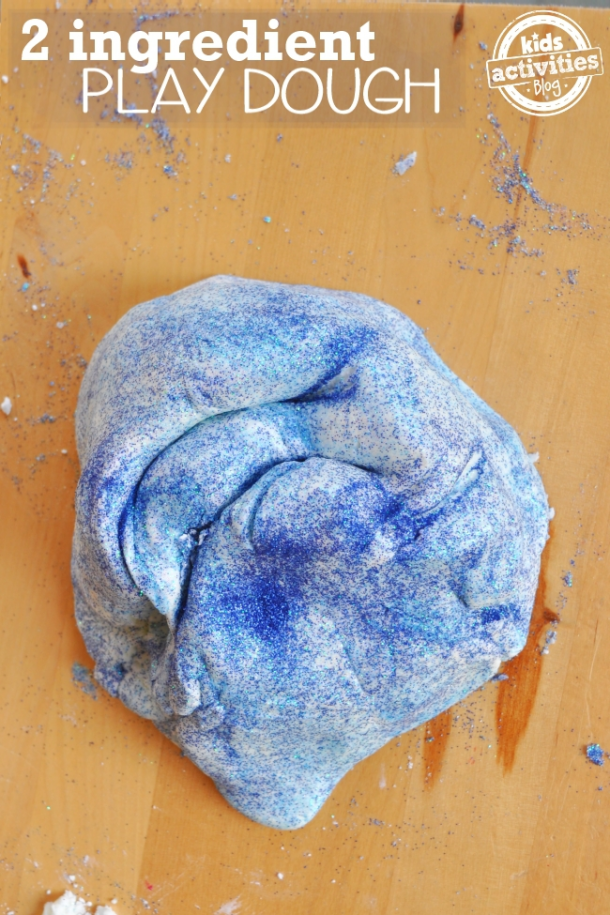 Homemade Playdough
Whip up a batch of no-cook play dough for a quick gift – these small containers are perfect – whip up a batch and gift.
Outdoor Kitchen
Create an "Outdoor Kitchen"  so your child can create mud pies to their hearts content!
Personalized Cozy
This one of our DIT gift ideas for kids to make! Help Dad keep his coffee hot with a personalized drink cozy.
Rag Doll
Sew a rag doll for the tot in your life. Make them new clothes, look silly, or make them look like your little one.
DIY Dollhouse Furniture
Do your kids have pretend mini-worlds? Make a set of dollhouse furniture for them to enjoy in their alternate reality.

DIY Juggle Balls
Make a set of juggling balls from balloons. These are great makeshift "hacky-sacks" for an energetic child.
Pretend Kitchen Stove
Inspire your little cook with a storage tub that transforms into a play kitchen stove. Use black and grey acrylic paint to create the stove "rings".  
Homemade Drums
Add some bang to their lives with a set of homemade drums. Be sure to include a pair of drum sticks.
Box Of Cookies
Box of assorted cookies (Biscotti always looks fancy!). These boxes are great to feature cookies.
Building With Nature
Homemade tree blocks hewn out of the branches from a tree we chopped down.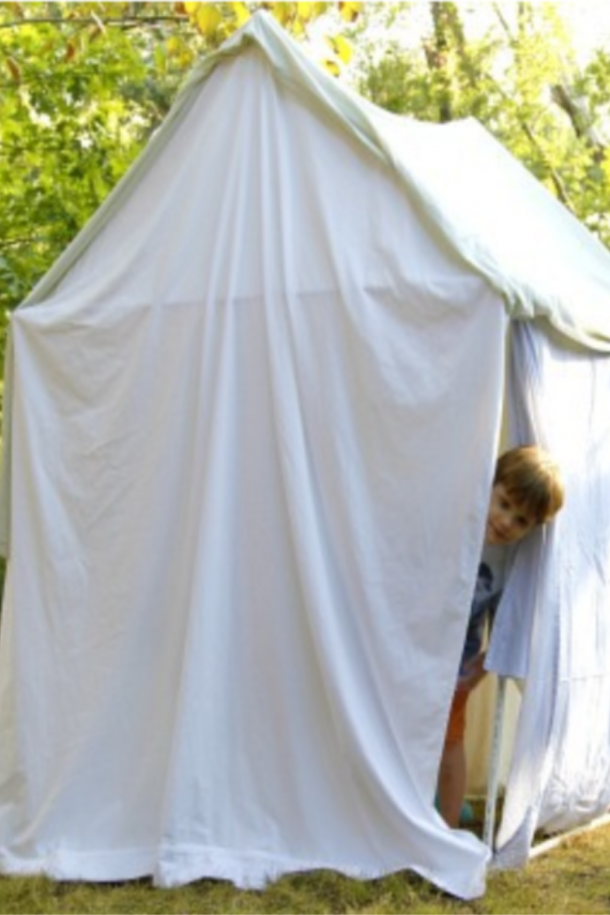 Make A Tent
Make a tent from PVC pipe and old sheets.  If you don't want to cut all the piping, consider getting a Fort Magic kit.
Fort Kit
The perfect gift for every boy – a build a fort kit including sheets, bungee cords, clamps, flashlights and more!
Indoor Swing
Looking for something different? Why not make an indoor swing for your kids?
Pirate Sword
Use some scrap wood and create a sword – help your kiddos "become a pirate".
Toy Soap
Homemade soap – add a toy to the soap for a fun kid twist, great stocking stuffer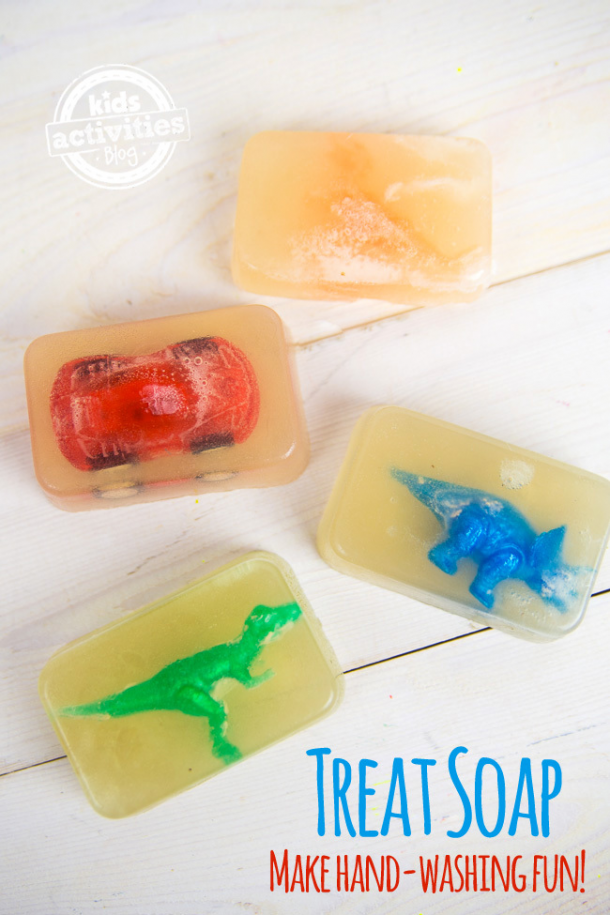 Homemade Necklace
Give your child a homemade necklace or the supplies that they can make a necklace for a friend.
Marble Run
Use plastic bottles and colorful duct take to make a marble run to explore gravity.
Balance Board
Got a active kiddo? Put a balance board together for them to bounce on.
Magnet Paper Dolls
Paper dolls are a blast to create and play with! Add magnets to your paper dolls and a storage tin for extra "fun"
Decorative Tote Bag
Decorate a tote bag using handprints to decorate them – perfect for Grandma (or Mothers Day).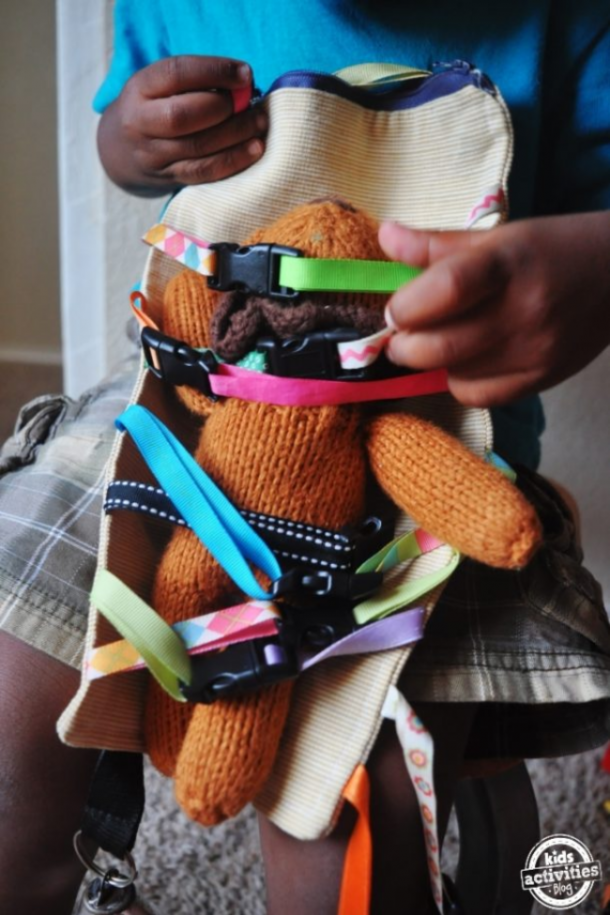 Toddler Clipping Toy
This Toddler Clipping Toy was/is one of my tots favorite mom-made gifts.  You can get the buckles online.  
Sponge Jenga
Construct your own Jenga game from cutting up sponges. The perk – it's a great game for quiet-time.
Pretend Food
Pretend felt food.… and coupons for "cooking classes" led by your child for you to take.
Light Sensory Bin
Make a light box for a child to explore with. I don't know how we lived without ours! Love them.
Building Discs
Create a set of building discs from recycled cardboard – a simple homemade toy.
Homemade Paint
Gift your young artist some color with a batch or three from our paint recipes (including our scratch-n-sniff paint)

Free Printable Coupon Book
Create a coupon book of activities you can do together for the holidays. It's perfect!
DIY Paperweight
This is another homemade gift idea kids can do for others. Gift Grandpa a one-of-a-kind paperweight, colorful rock art.
Silly Putty Recipe
Create a DIY Goop Kit for the kiddo in your life.
Decorated Mugs
Decorate a set of mugs with art work – they are washable!!
Christmas Ornaments
Make a set of Christmas tree ornaments or fridge magnets with this easy tutorial using clay.

DIY Sock Monkey
I loved sock monkey's when I was a kid! They are on my to-do list this Christmas.
Velcro Building Sticks
Use Velcro, Popsicle sticks and bottle caps to make this building toy.
DIY Instruments
For the musical child in your life, design an instrument from PVC pipes for them to create melody.
Coffee Can Stilts
Transform two coffee cans into stilts with this simple tutorial.
Tin Can Xylophone
Assemble a xylophone from a collection of tin cans. Spray paint them to make them colorful!

Play-Doh Kit
Assemble a play-doh kit of items to add creative fun in play dough play.
Marshmallow Pops
Give a yummy gift, a collection of marshmallow pops. These are great party favors!
Mop Stick Horse
Every kiddo needs a Mop-Stick Horse! I loved the one I had as a child!
Taggies Blanket
Taggies Blanket – these are loved by toddlers and are super simple to make!
Weaving Kit
Assemble a weaving kit for your kids to experience patterns as they work on fine motor skills.
Homemade Bean Bags
Make a collection of bean bags with different colored and textured fabrics – don't have fabric? Try stuffing balloons with various textures.

Popsicle Stick Puzzles
Design puzzles for them out of Popsicle Sticks. Make them easy, make them hard, and use any colors or images!
Geoboard
Geoboard – simple to make with nails. Add a pack of rubber bands or some yarn. Want to make one appropriate for a toddler? Use buttons on a felt covered board.
DIY Crayons
Homemade Crayons. Recycle old crayons to make fun new ones!
DIY Scarf
Your kids can sew this super simple scarf out of fleece.
Ball And Cup Game
Play Catch with an upcycled toy made from items in your recycle bin.
Dress Up
Dress-up clothes – you can never have enough pretend things!

Christmas Craft For Kids
Coasters are useful and easy for even young tots to make. They also look great.
Personalized Peg Dolls
A family of Clothespin or peg dolls to inspire pretend play!
Homemade Lollipops
Homemade Lollipops are tasty and an easy party favor to make for a crowd.
Christmas Nativity Play
Celebrate Christmas with your own nativity set.
DIY Wooden Blocks
Your kids will love making a set of colorful blocks for their friends to build with.

Monster Dolls
Make a monster doll (or an outline on a pillowcase) and provide fabric markers for your child to decorate their monster.
DIY Bathtub Paints
Create a kit so a child in your life can create their own Bathtub Paint (or give them jars of colorful fun).
Family Movie Kit
Movie Kit (DVD or gift certificate for movie rental with popcorn, soda, candy, etc.)
Capes
Capes – kids love them! And let's be honest, so do you. I mean who doesn't! Plus it inspires pretend play too!
Homemade Apron
Aprons (matching mother daughter ones are always nice). Here is a super simple apron pattern, easy enough for a new-to-sewing child.
Headband
Sew head bands for a gal in your life with this simple headband tutorial I used in the past..

Fizzy Sidewalk Paint
Give them a can of fizzing sidewalk paint.
Flower Hair Bows
These Flower Hair Bows  are perfect as a gift for anyone who loves to wear bows in their hair.
DIY Cloth Napkins
Decorate some cloth napkins for their dinner table.
DIY Christmas Cards
This Set of homemade cards is perfect to hand out during the holidays.
Fabric Keychains
These Fabric Key Chains are so much fun to make and make awesome gifts.

I-Spy Bottles
Create a set of discovery I-Spy Bottles for the tot in your life.
Animal Barrettes
Have a gal?? Why not make her a set of hair clips? You can make them out of buttons, felt animals shapes, flowers and more!
Dinosaur Bean Bag Game
Have a tyke obsessed with Dinosaurs? Maybe they would like this felt dinosaur bean bag game (with a volcano – too cool)!
Doll Bag
For the doll-lover in your life design a bag for their doll – it's a simple-to-create accessory.
Spin Art T-Shirt
Wearable art is always fun! Here is a tutorial on how to paint spin art T-shirts.

Fruit Leather
Dehydrated fruit or jerky. Fruit leather is a prized treat over here.
Felt Tote Bag
Decorate Tote Bags for a special someone in your life – here is an easy pattern if you want to make a tote bag out of felt.
Knitted Hat
Learn to Knit and give a Scarf/Hat set for your child this winter!
Felt Car Mat
Want a place for all the matchbox cars? Make a felt car mat for them to drive around on!
Kids Quilt
Sew a Quilt or Blanket for your child. use their favorite colors or them it around their favorite characters.

Picture Frame
Decorate a picture frame for grandma or another relative so they can remember your first day of school since they couldn't be there.
Rice Bags
Rice bags are great as bean bags, as heat packs (just stick them in the microwave for half a min or so) and are fun for sensory play. Here are some triangle "Chick" rice bags – super simple!!
Cookie Kit
Cookie Kit in a jar (or in bags wrapped up in a mixing bowl)
Smores Bars
Make a smore's kit or you can give them the fixings to bake their own campfire cones. Or if they're too little you can make these smores bars for them.
Lego Puzzle Book
A DIY Lego Instruction Book, great for the budding architect in your life.

Screen Print T-shirt
Screen print a T-shirt, tote bag, hat, etc. Don't want to use paint? Consider embroidery – like this simple heart shirt!
Felt ABC's
Create a set of felt alphabet letters or numbers for the tot in your life – these are really simple to create.
Keepsake Handprint
Make a handprint keepsake for family members in your life. Great as Christmas Ornaments!
Kid's Cookbook
Assemble a recipe book for your budding chef. Fill it with lots of simple, kid-friendly recipes (like our edible playdough/noodles recipe)
Family Scrapbook
Scrapbook of your family for a distant relative (snapfish lets you make them digitally)

Peppermint Bark
Give Yummy kid-baked Candy (peppermint bark, Peanut brittle, Almond Roca, flavored marshmallows, etc.)
Botany Kit
Give the gift of botany. Create a kit for planting herbs (seeds, dirt, pot & spade) or making a terrarium (moss, container, rocks & dirt).
Kid's Journal
Design a mini-book of memories that you share with that person – Here is an example of a journal you can create with or for your child.
Drawing Journal
Create a drawing journal for a child to use to write their own book. Add a flower pen for extra pizazz. This crafty person creates covers from cereal boxes and even the carton of a Dora toy!
Melty Bead Nightlight
Melt a nightlight out of "melty" beads. This is a great melty beads craft that will benefit your little one the most!

Rainbow Fluff
Rainbow fluff is a fun craft for the child in your life!
DIY Picture Frame
Decorate a picture frame and include a photo. Crafty Chic, has great instructions on how to make a scrapbook styled frame.
Homemade Puzzle
Take some pictures and create familiar puzzles from them!
Cardboard Doll House
Make a doll house out of cardboard boxes destined for the bin! Maybe include interesting pages of paper so they can "redecorate"
Snickerdoodle Chex Mix Gift
Snickerdoodle Chex Mix – a great recipe for your child to do, and gift to a neighbor!!

DIY Stove
Help your child keep their pretend dishes picked up with this DIY Pretend Stove/Storage Bin.
Paper Mache Pinata
This is the perfect party gift! Model a homemade Paper Mache Pinata (here is a simple paper mache recipe), include a Styrofoam bat to complete the gift.
Edible Lip Balm
Edible Lip Balm – cause with kids you can never have enough chapstick!
Personalized Pencils
Give a set of upcycled pencils to your budding student.
Kid Made Candle Holder
Make a candle votive holder out of a glass jar and tissue paper – brilliant glow.

DIY LEGO Table
Feeling industrious? Create a Lego Table that your children will enjoy for years (and years!)
Homemade Dog Biscuits
Bake your own Dog biscuits for the dog-loving kiddo in your life!
Homemade Christmas Gifts
Create a work of art with your children's silhouettes. Love the way this example mixes melted crayon art with paper cut outs.
Braided Rug
Create a rug out of old clothes and blankets. Here is another variation
Facial Kit
Do-your-own facial kit – perfect for the prima dona gal.

Polly Pocket Bracelet
Create a bracelet for them from tiny toy pieces, or give a set of friendship bracelets. My girls love to accessorize!
Photo Bookmark
Photo Book Mark (maybe add a favorite book to go along with it).
Beach Tote Bag
Let your kids go Jackson Pollock and make a canvas painting, use Fabric Markers to decorate a totebag.
Personalized Children's Book
Personalize a Children's book, use old family photos and replace the heads of the characters. Laminate and enjoy!
Have some other homemade gifts that you'd like to share with the world?
Have gift lists or suggestions for the hardest to buy for? Tell us about them!
Leave a comment with one of the gifts you have made in the past (or one you hope to make).