Free Printable School Themed Tracing Coloring Pages for Kids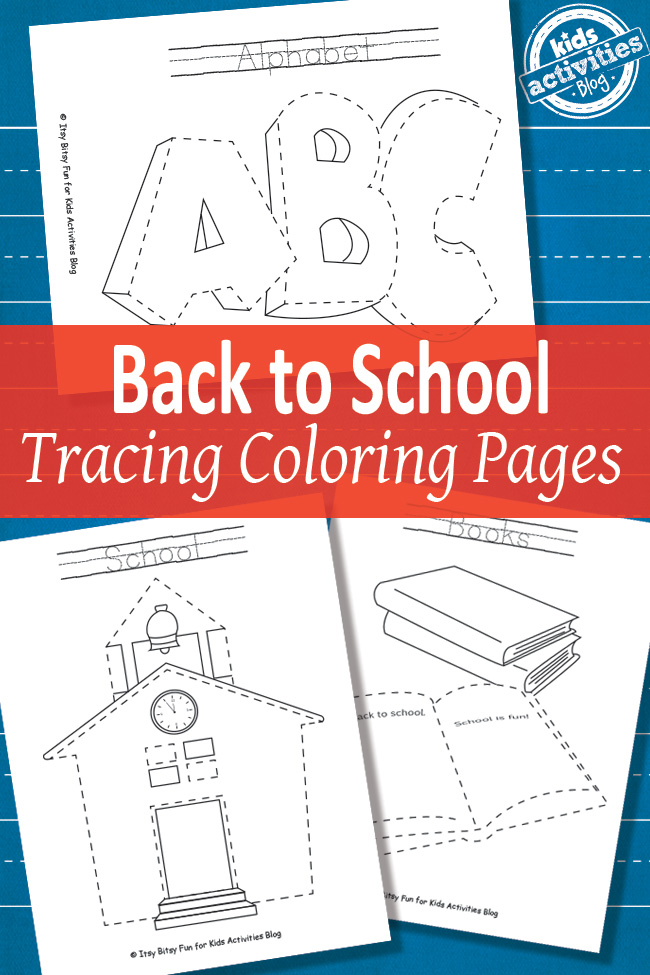 Kids can gain fine motor skills with tracing worksheets and coloring pages. We have combined both today for a really fun set of school themed tracing coloring pages that work great at home or in the classroom.
You can use these as a back to school exercise as a set or pull out the individual tracing worksheets to fit a different learning module. Let's get ready for it with these fun back to school tracing coloring pages!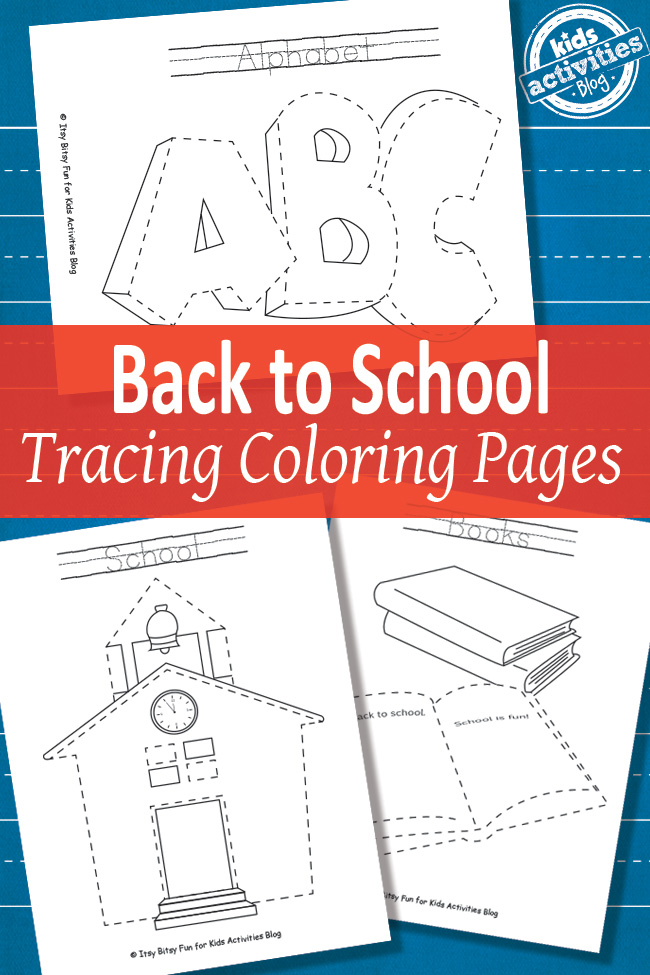 Kids always have fun with coloring pages so why not sneak in some learning too!
Free Printable Back to School Trace & Color Worksheets
Tracing shapes is a great pre writing activity and even if your kids already know how to write they will enjoy the extra challenge to their coloring pages.
These preschool worksheets also work great in Kindergarten settings or whenever a school themed coloring page is needed.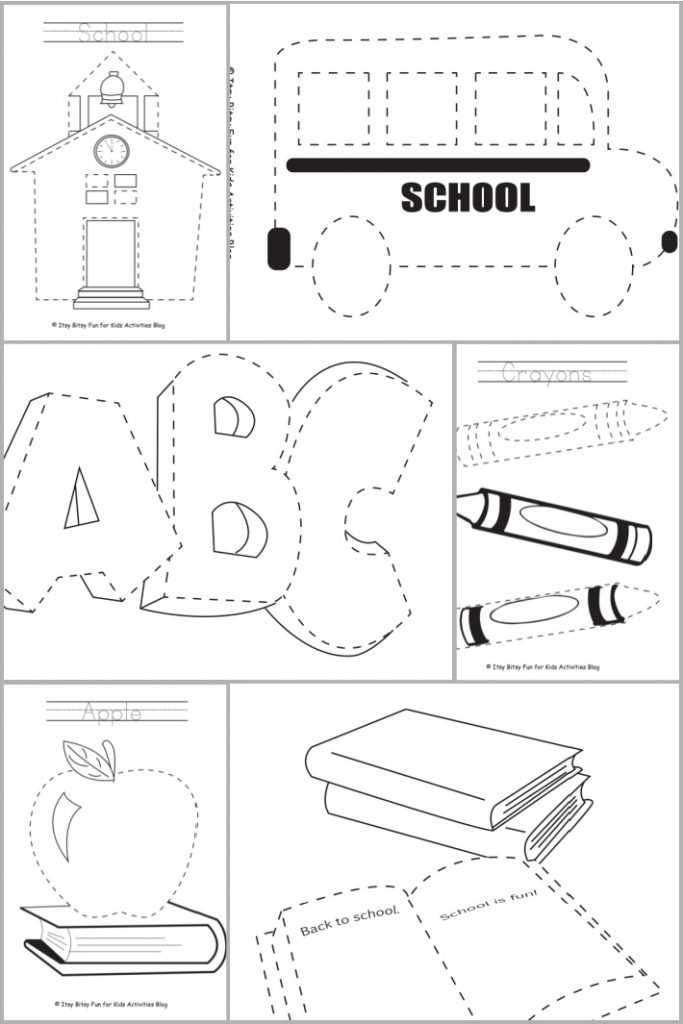 This Back to School Tracing Coloring Pack Includes 6 Pages
Each of the 6 coloring pages each with a shape and a word to trace:
Tracing word: School – traditional school house shown with a bell and clock
Tracing word: Bus – big yellow school bus ready to color…will you color it yellow?
Tracing word: Alphabet – Big bubble letters "ABC" to trace and color
Tracing word: Crayons – 3 large crayons that you can color the crayon color of your choice!
Tracing word: Apple – an apple sits on a large school book ready for the teacher
Tracing word: Books – a stack of books with an open book in front with the words "back to school" and "school is fun!"
Download & Print the Preschool Tracing Worksheet Pack pdf Files Here
MORE BACK TO SCHOOL FREE PRINTABLES FROM KIDS ACTIVITIES BLOG
More back to school coloring pages!
Download and print our back to school word search puzzle
These cute printable sticky notes are great for back to school
Grab this school bus coloring page in this cute bts set of coloring pages
Here is a fun back to school or first day of school color by number printable set
These are super cute free back to school printables for preschool
These wise owl coloring pages are great for back to school as well. So cute! So smart!
Download and print these preschool back to school coloring pages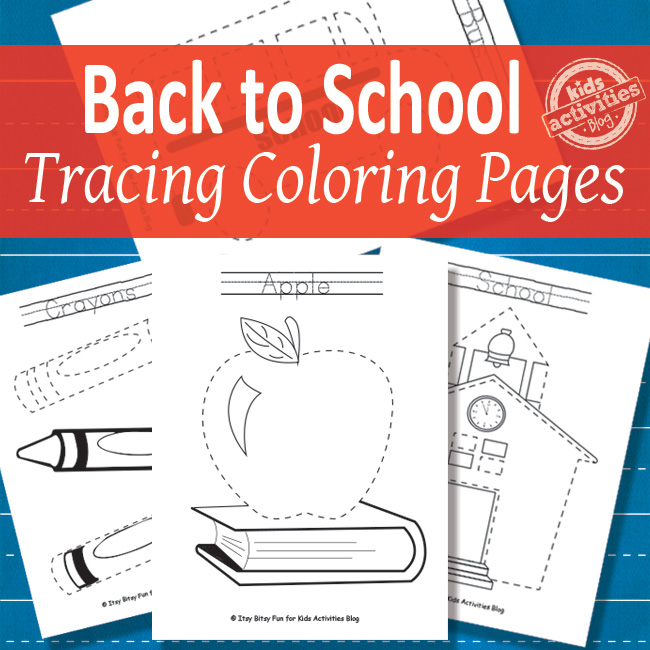 Back to School Activities & Fun
School is a great place to learn (obviously) and meet new friends! Back to school jokes are great for breaking the ice between new friends!
Don't miss out on our big list of back to school craft ideas for kids of all ages!
Which back to school tracing coloring page did you trace and color first?