11 Best Process Art Projects for Preschoolers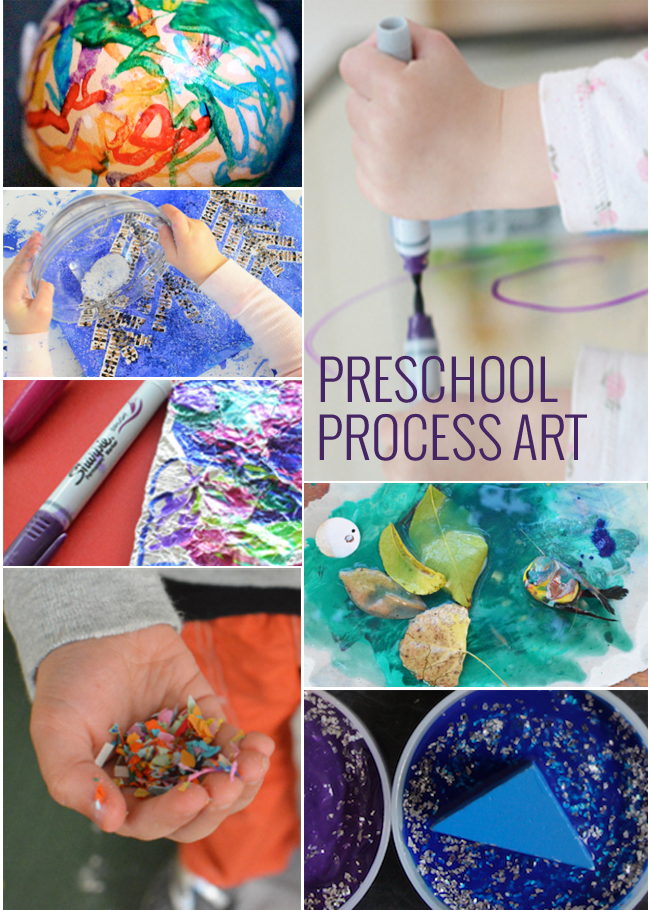 Today we are featuring some of our very favorite preschool art projects. While these are called preschool art projects, they also work for kids of all ages because art doesn't have an age or skill level. I love these preschool art ideas because they are incredibly hands on.
They are process art projects.
Process art is all about the journey of the project, not the destination. What appears as the end result is not what is important, but instead the creativity of the child.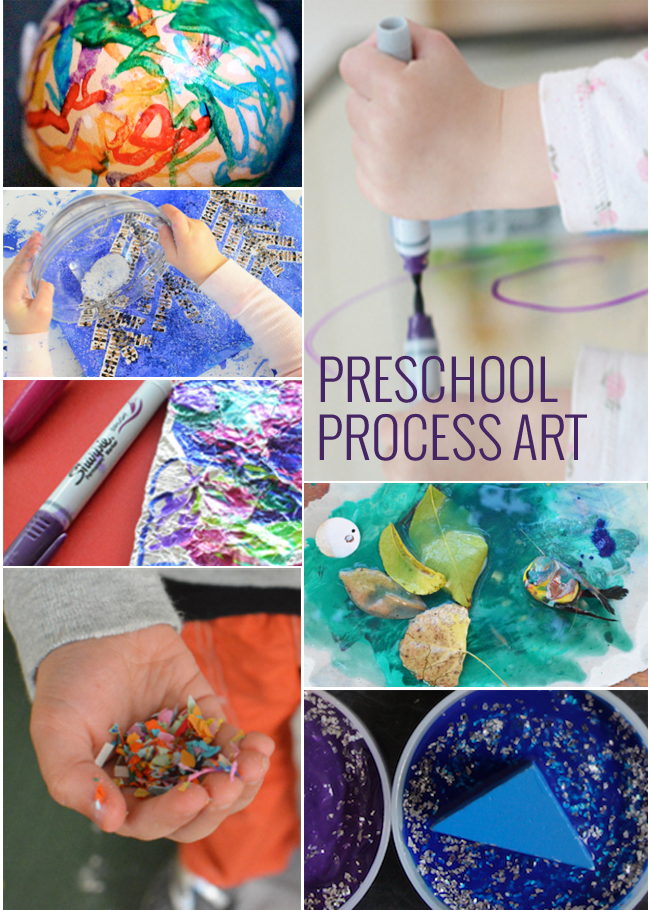 Process Art Activities For Preschoolers
Simply give your young children an inspiration and the materials and let them explore and form however they'd like.
You'll be surprised at how many great ideas young kids tend to come up with and the most important thing about process art is they they has as much fun as they can while they explore.
Get ready for hours of fun with these 11 process art ideas that are perfect for preschoolers, but some of them can be even used for toddlers and Kindergarteners. All these kids art projects are great to modify for older kids as well.
What Is Process Art?
Art is important to allow children to express themselves and helps with fine motor skills and problem solving. But what is process art?
Process art is the process involved in creating art which is more valuable than the actual masterpiece. I like this description:
Process art emphasizes the "process" of making art (rather than any predetermined composition or plan) and the concepts of change and transience.

–Guggenheim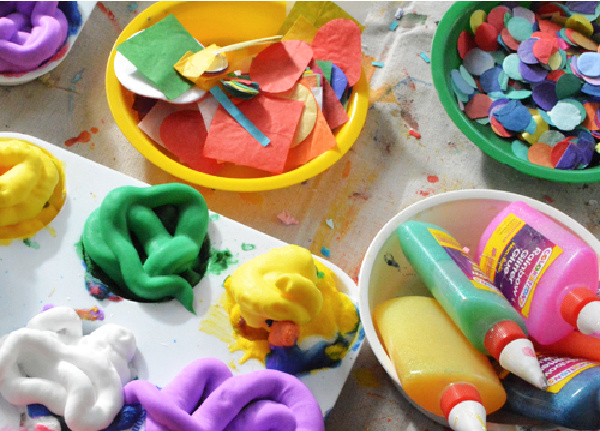 Why Is Process Art Important?
Process art will look different and never look the same another person's art piece. This is because it allows each child to use a different creative process to make the art.
This helps develop self-control and self-regulation when they are focused on their art. They are taking chances and risks, making decisions, and in the end feeling successful with those choices.
These preschool art projects are a great way to introduce creative activities that help with child development by allowing them to solve problems, practice hand-eye coordination skills, but in a fun way that doesn't really feel like tedious learning.
Preschool Process Art Ideas
Whether it is preschool teachers or parents who are concerned with early childhood education, these preschool art projects are the perfect way to get your child problem solving and being creative.
Each fun craft is different and they use a wide variety of materials which is a creative way to get your little one to try new things.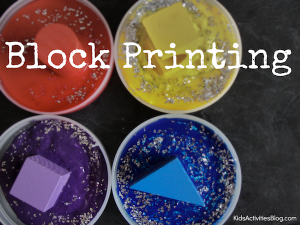 Preschool Block Printing
Block Printing – Give your kiddos some old wooden blocks, paint and paper and let them use the blocks as stamps to create. Watch as fun ideas come through on the paper as they make abstract or even realistic art.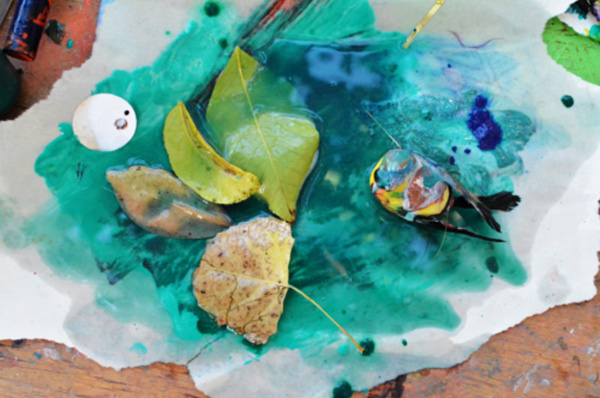 Outdoor Wonderland Mural
Outdoor Wonderland – Bring some of nature inside and let your kids use things like leaves on their mural.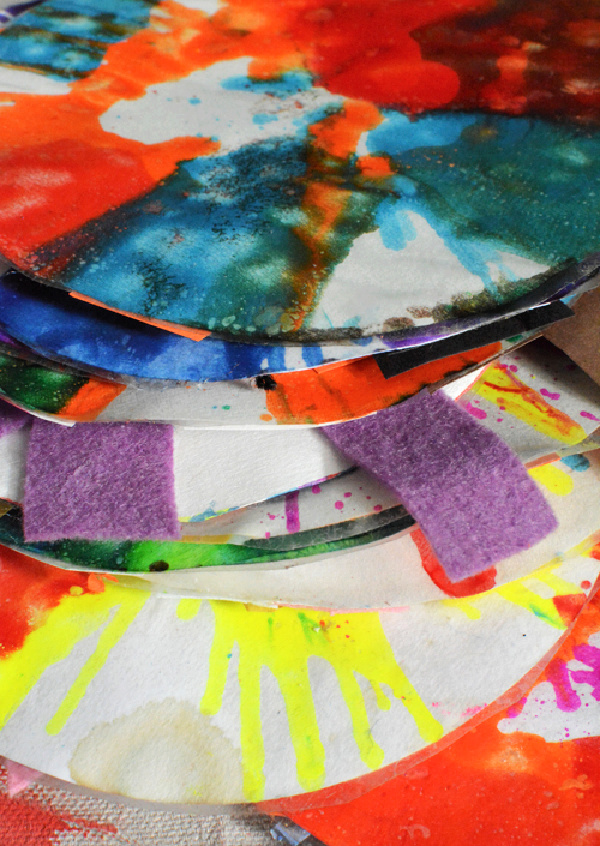 Outer Space Mural
Outer Space Mural – Offer foam paint, tissue paper, felt and any other ingredients you think might make a neat solar system. This perfectly combines science and art!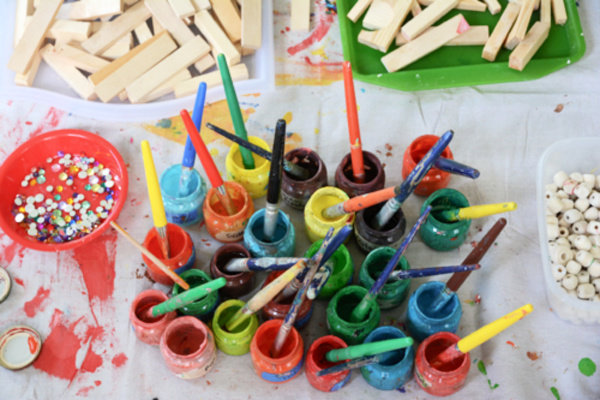 Wood & Paint Process Art for 3 & 4 Year Olds
Wooden Ride – Use wooden pieces and old blocks to design and create a theme park ride!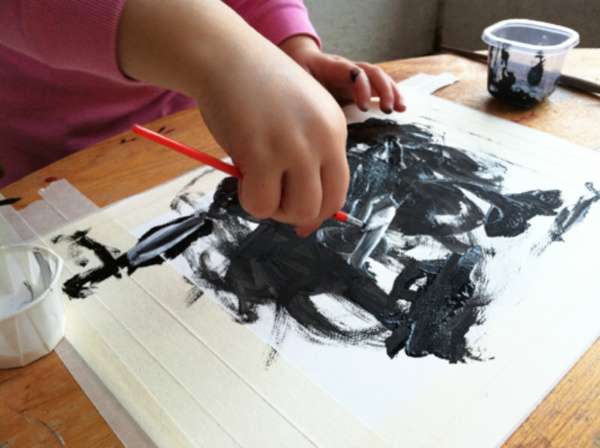 Black and White Art for Preschoolers
Black and White – Let your kids explore black and white by giving them a cup of paint and construction paper in each shade.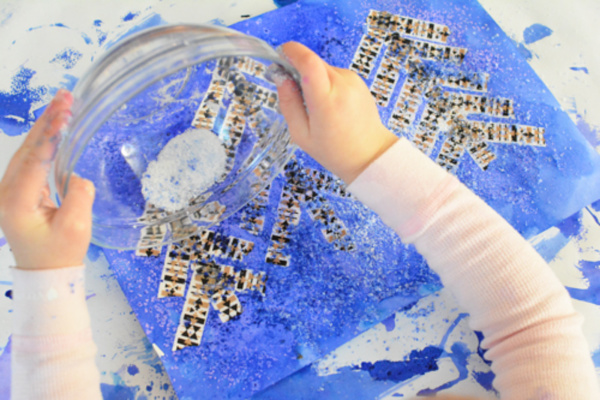 Winter Preschool Process Art Project
Winter Salt Painting – Create a gorgeous winter wonderland collage with salt painting and tape resist.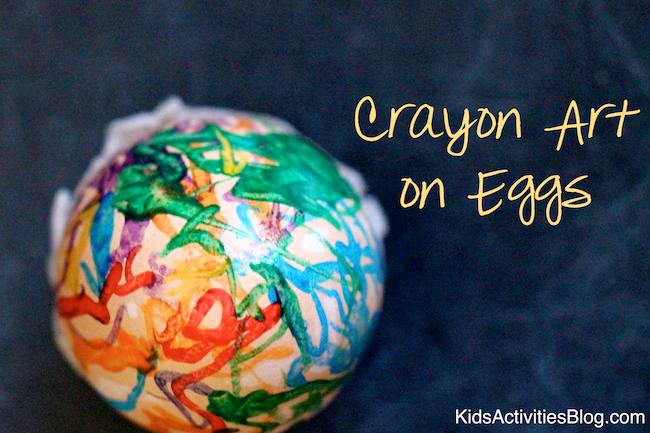 Preschool Melted Crayon Art
Melted Crayon Art – Perfect for Easter, use crayons on warm, hard boiled eggs to create some fun designs. Creating melted crayon art is a simple process, but one much better suited to older kids.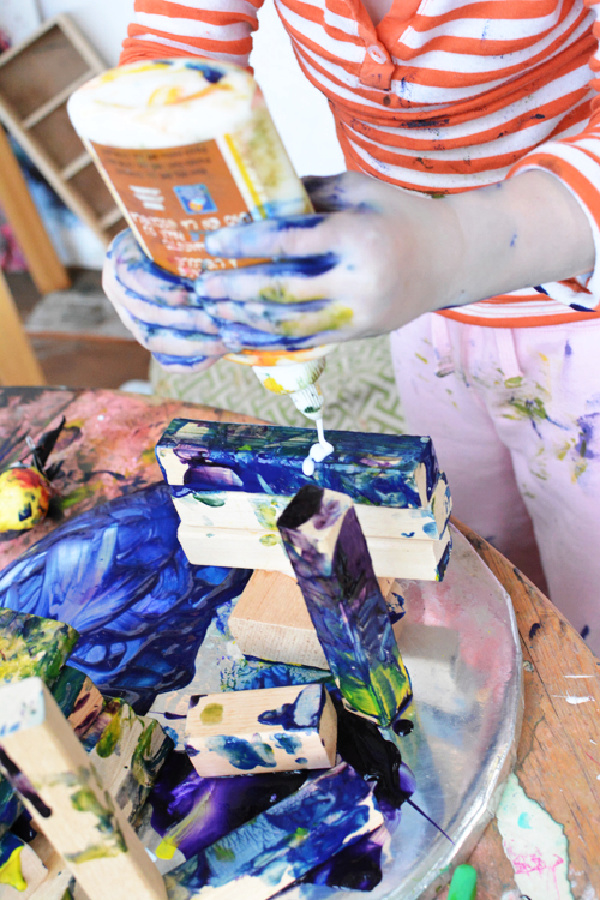 Artistic Wood Working with Preschoolers
Wood Working – An activity that involves engaging materials, decision making and outside the box thinking.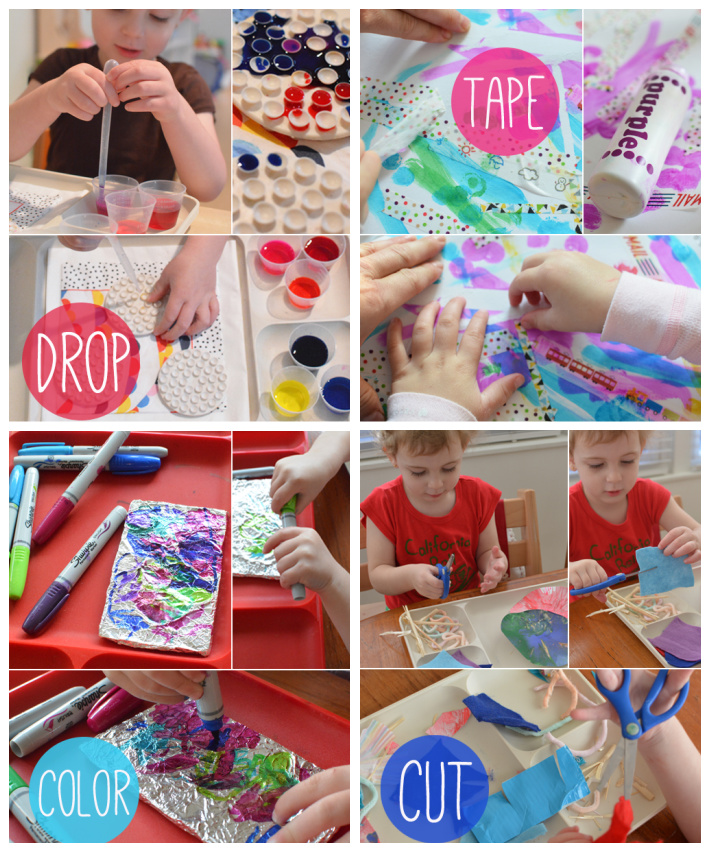 Invitations to Process Art for Preschoolers
Invitations to Process Art – Here are five amazing invitations for toddlers and preschoolers to begin process art. Just set out the supplies and let them create! It is like a little artistic prompt.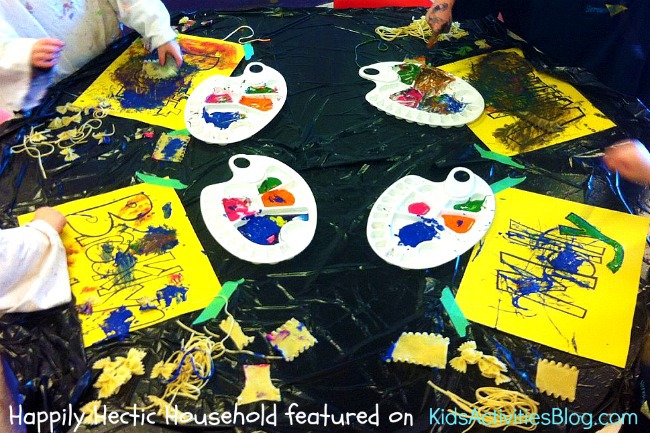 Preschool Process Pasta Art
Pasta Art – Use different types of noodles to create art by dipping them in paint and getting messy. This is a creative to teach colors and let them make amazing art without paint brushes.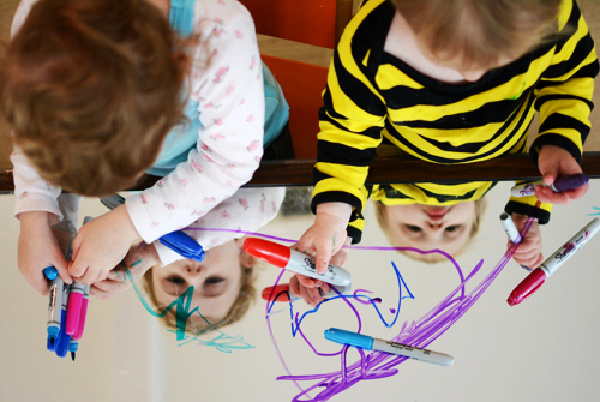 Preschool Mirror Art
Mirror Art – Get an old mirror no longer being used and let your kids draw on it with markers. This is perfect for younger children as mirrors usually fascinate them to begin with.
Modifications for Process Art Projects Perfect For Toddlers
While all these projects are great for preschoolers, they work great for toddler art projects because process art is simple and doesn't require a lot of finesse. Things to consider when doing process art with toddlers:
Look for the simplest art projects without an expected result – toddlers require more patience as their art and fine motor skills are not as developed as bigger kids.
Don't shy away from process art with toddlers because it is a perfect time to practice fine motor skills and the best part is…they'll still have a lot of fun.
Modifications for Process Art Projects Great For Kindergarten Kids
From the preschool classroom to the kindergarten classroom these art lessons are the perfect art activity for older kids.
All these projects are suited for preschoolers, however, these ones do require a little more skill and could also be great for older kids who are in kindergarten.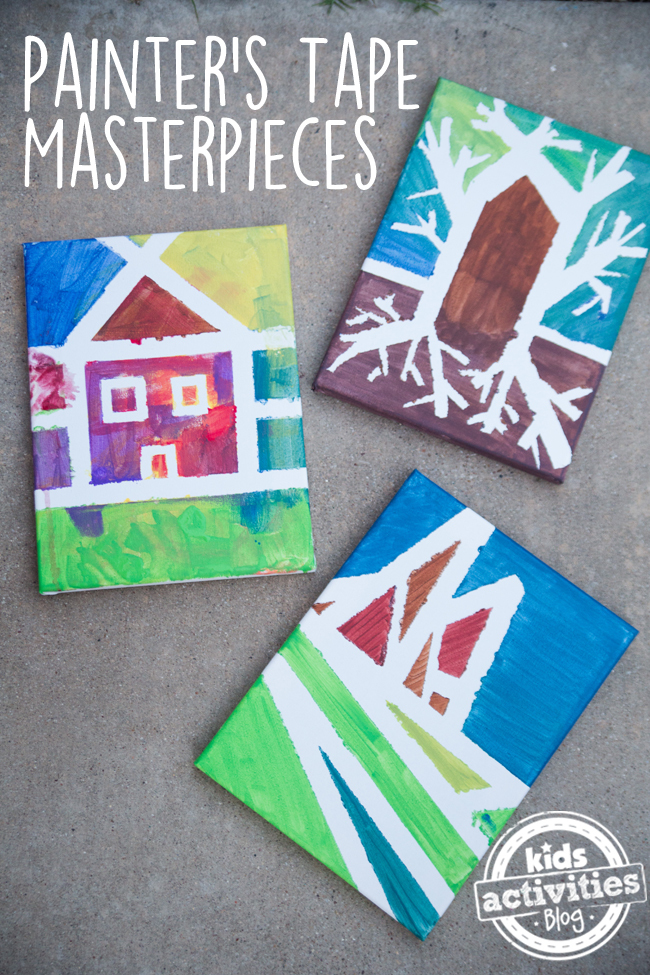 More Preschool Art Projects We Love
Break out the paints and tape so your preschooler can make one of these awesome tape art paintings. This is another great preschool art project.
Have balls laying around? Then you have to try out this messy canvas painting. This is perfect for toddlers and older.
Looking for creative ways to teach animals? Then these animal paper crafts are just for you!
I always have extra coffee filters laying around which is perfect because you won't want to miss out on these coffee filter crafts.
Don't throw out that egg carton! Instead turn it into this awesome caterpillar craft.
Want some more preschool art? Then you need to check out these felt crafts for kids!
Want more process art, activities, and crafts for preschoolers? Then look no further! We have over 1000 preschool crafts to choose from.