Unicorn color by number addition worksheets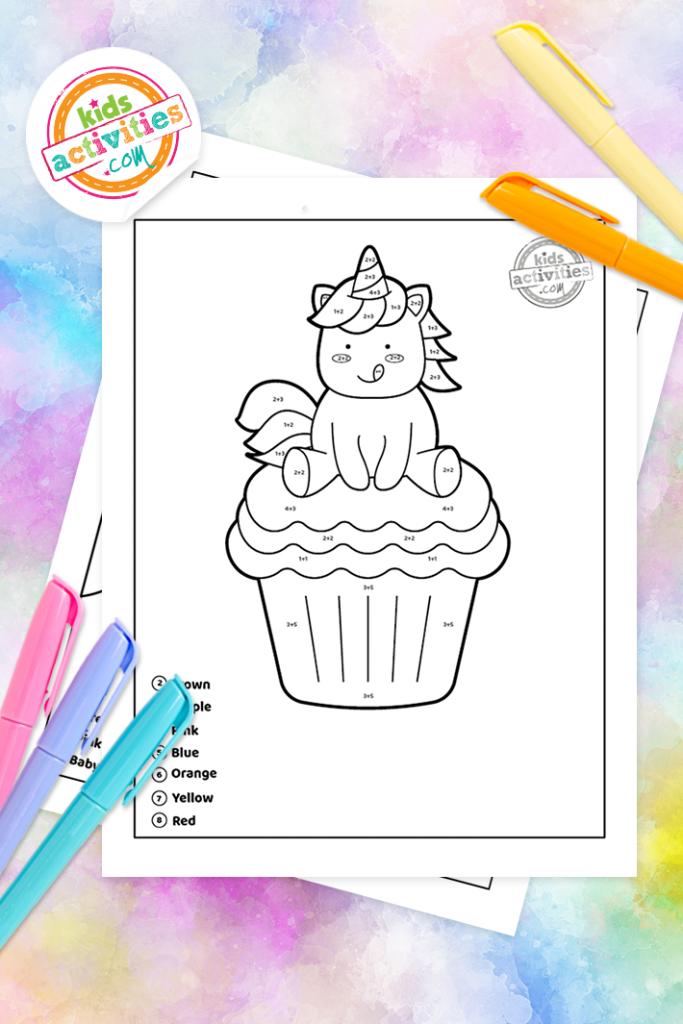 Today we are practicing our basic math lessons with these adorable unicorn color by number addition worksheets.
These color by number addition worksheets are perfect for kindergarteners and elementary school children practicing addition lessons.
Grab your crayons because today we are coloring a unicorn with a cupcake, and a unicorn running in a field!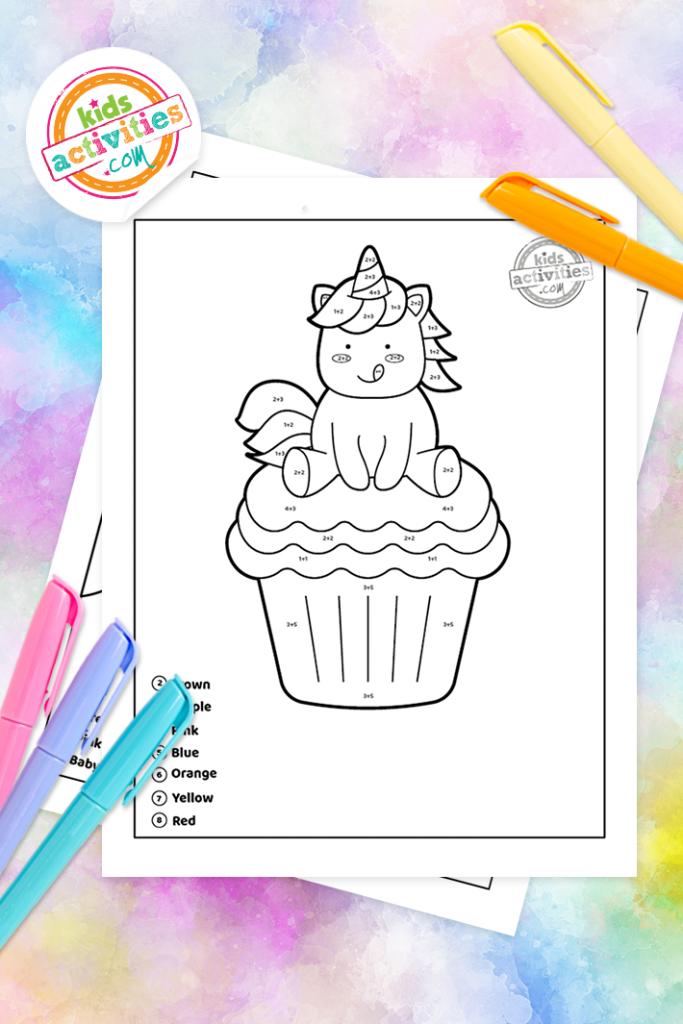 Learning numbers for kids can be so much fun, especially when you have free color by number worksheets that will make practicing numbers easy peasy.
Here's how to use these free unicorn color by number addition worksheets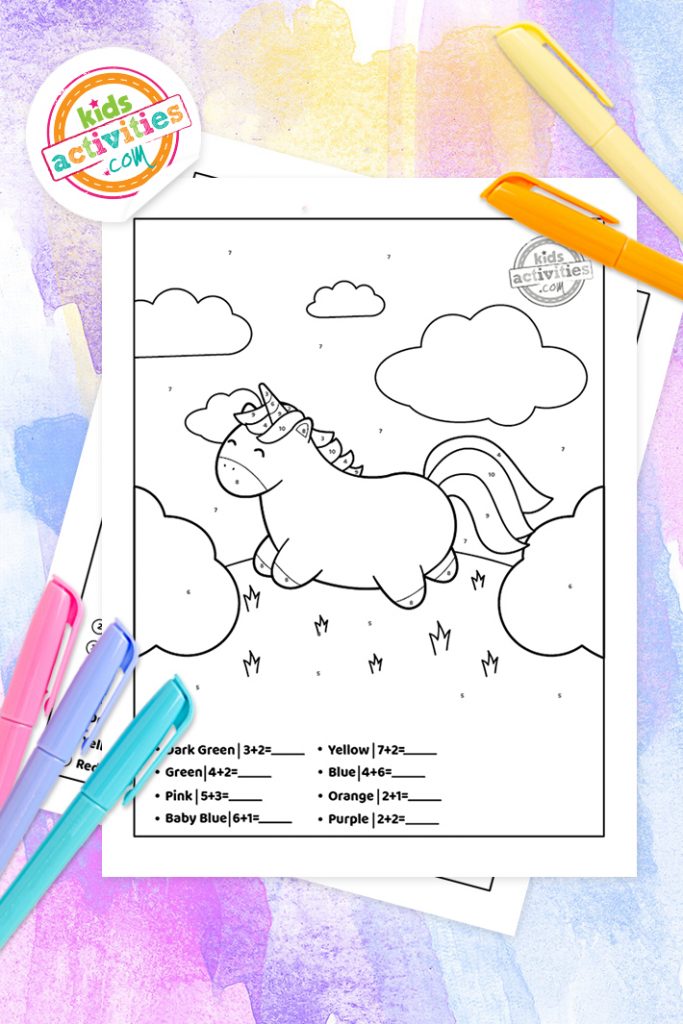 Coloring addition and subtraction color by number worksheets is a fun and great way to boost your child's early math skills.
We know how important it is to help our little ones practice basic math operations, and that's exactly why we made this addition unicorn color by number printable!
1. Unicorn Cupcake Coloring By Number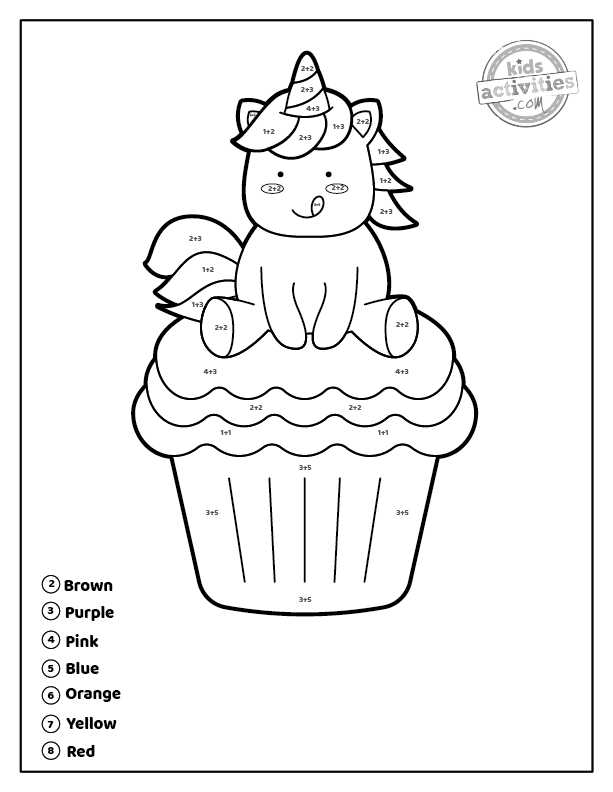 What's cuter than a unicorn sitting playfully on top of a yummy cupcake? Nothing, I think! Add the numbers to find out what colors hide in this coloring page.
2. Running Unicorn Coloring By Number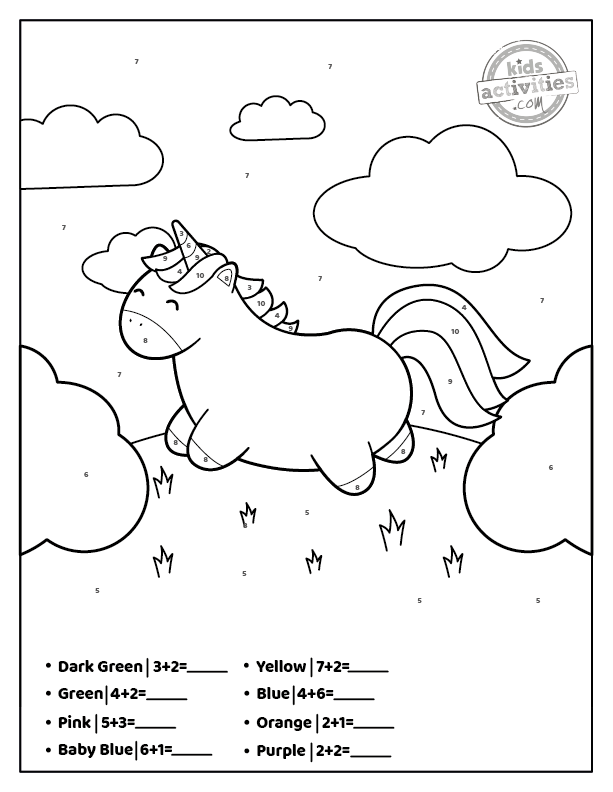 In the second coloring page, help your children add the numbers to give color to this unicorn running in a grass field!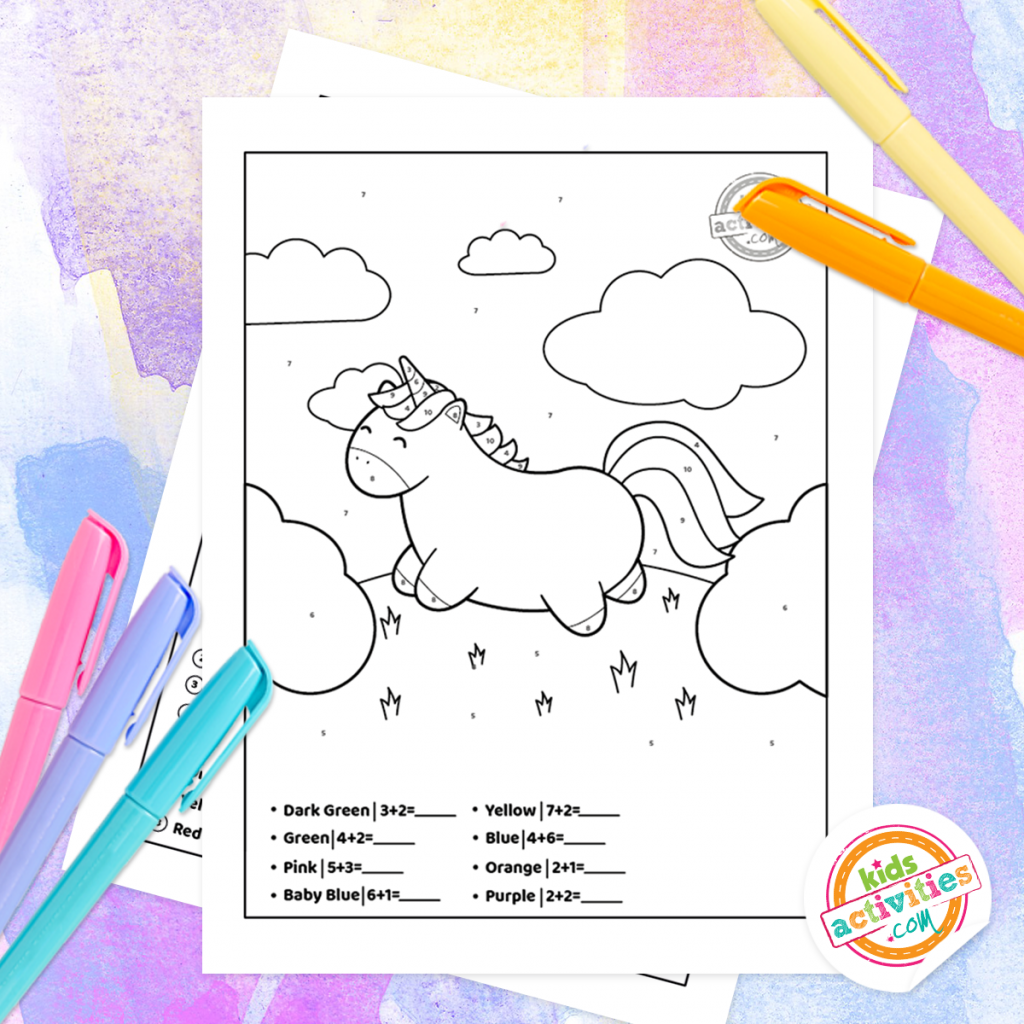 Download here:
To use this unicorn color by number addition worksheets, all you have to do is download and print these worksheets, then add the numbers to find the differences, and finally just color the pages according to the code!
Want more unicorn activities for kids?
Check out these DELICIOUS unicorn food recipes to make with your kids right now.
This unicorn slime recipe is so easy to make and so much fun, too.
Older kids will also love making this unicorn snot slime to squeeze, squish and play with the magical mixture.
Wow – these epic unicorn party ideas will make your entire family feeling magical for days.