15 Books for Kids About Space!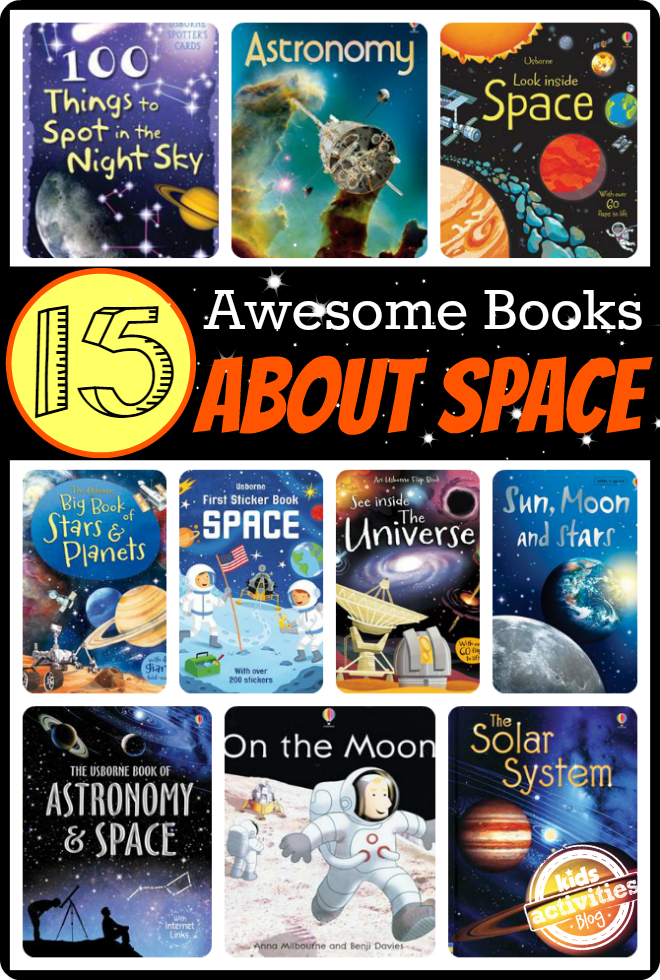 It's the last frontier, but even more than that it's one of the best ways to introduce science to young children. These space books for kids aren't just packed with facts, but offer unique experiences children will treasure for years to come.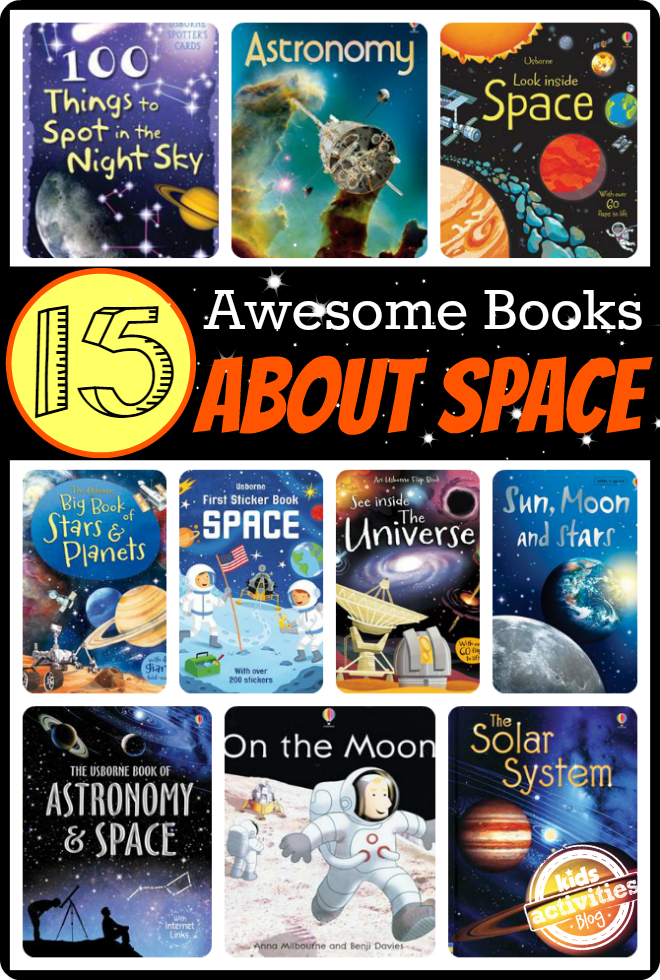 Don't miss the giveaway at the bottom of this post!
Space books aren't just for kids! Adults love these books to. If you're looking for some amazing books about space, we've got you covered in our Usborne Store.
15 Books For Kids About Space!
Many of these books are internet linked so you can do even more research beyond the book.
Space Books for Preschoolers
1. The Big Book of Stars & Planets
Space is filled with enormous things! This book gives children a glimpse of some of the biggest, our sun, massive stars, galaxies, and more! You'll also get to see children's eyes grow wide with the huge fold out pages in this book.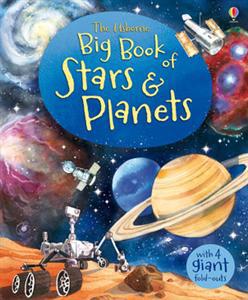 2. On the Moon
This book offers a simple introduction to what it's like to travel to the moon and walk on the surface. Even children as young a 2-years-old will enjoy this beautifully illustrated book.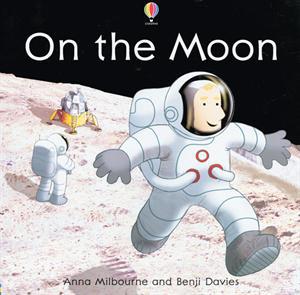 3. Look Inside Space
Why do the stars shine? How do we know so much about planets that are so far away? This is the book you want about space for your kids 3-years and up. With over 60 different flaps, it is one of those books that your children will go back to time and time again.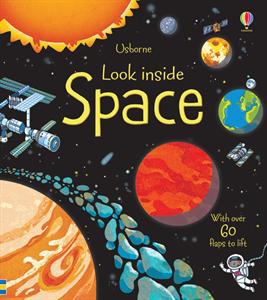 4. First Sticker Book of Space
Help children develop fine motor skills, reasoning, and creative thinking with this awesome sticker book. It is filled with simple facts so after children are done with the stickers, they'll want to read it again and again!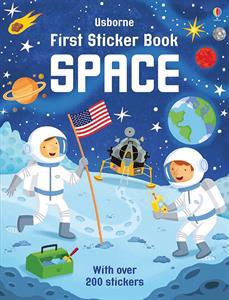 5. See Inside Our World
The earth is the most important planet in our universe. Introduce children to geology and geography with this lift-the-flap book, all while showing them our place in the universe.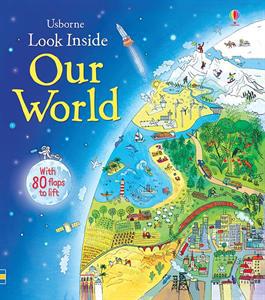 6. Build Your Own Space Ships
Nothing like creating your own invention motivates you to discover more about it. With this Sticker book, children ge to piece together real spaceships and ones that they've imagined in their dreams!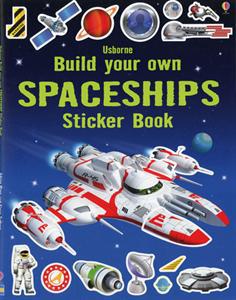 Space Books for School-age Kids
More advanced with more details, School-aged children and adults alike enjoy reading these books.
7. Living in Space
What do astronauts do and where do they live when they travel to space? This accelerated reader contains more specific information on the conditions of space for curious children and future astronauts.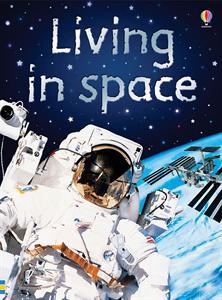 8. The Solar System
The planets, sun, and moons all work together in our solar system to help make it possible for life on Earth. Find out how in this accelerated reader with vivid pictures and diagrams.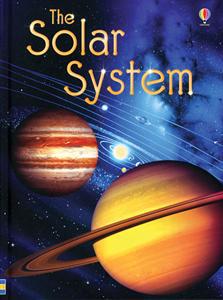 9. Astronomy Beginner
A great introduction on how astronomers study space, this accelerated reader gives some technical details on how telescopes work, what rovers are, and more.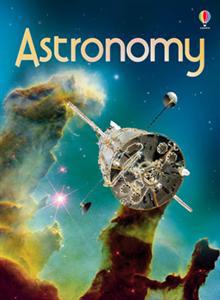 10. See Inside the Universe
Lift and look at hundreds of amazing discoveries astronomers have found about our universe.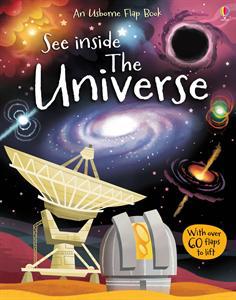 11. 100 Things to Spot in the Night Sky
Learn to recognize planets and constellations in the night's sky with these night sky scavenger hunt cards.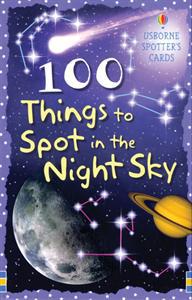 12. Sun, Stars, and Moon
How do these things work together to help our planet? Children will learn that and more in this accelerated reader.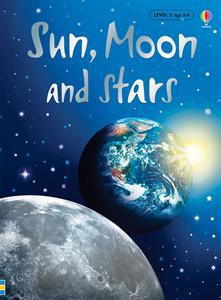 13. See Inside Weather and Climate
Space effects us on earth through the weather and climate. Show children how the sun, moon, and earth's orbit help to give us seasons and more!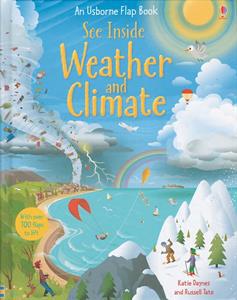 14. Astronomy and Space Sticker Book
Help children retain what they learn through hands-on matching and trivia with this sticker book all about Space and the study of the universe.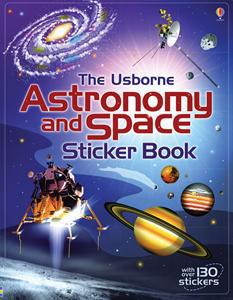 15. Book of Astronomy and Space
This is a complete reference book with beautiful illustrations and specific information and equipment on being a home astronomer. It is internet linked for more resources and interactive websites. The ultimate guide for children who are fascinated by all things space.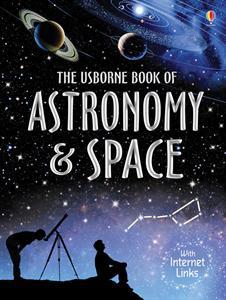 More Space Fun From Kids Activities Blog:
For more ways to explore space with kids, check out these 27 space activities or print off these free space maze printables!
We also have some pretty awesome space coloring pages that are out of this world!
Reach for the stars with this international space station LEGO set!
These SpaceX Rocket Launch printables are super cool!
Did you know your kids can play a SpaceX docking game? Here's how!
Touch the stars with this outer space play dough!
Wanna learn how to make LEGO spaceships? We can help!