Looking for some holiday hair ideas for your little princess? You've come to the right place! Get some holiday cheer with these fun and festive holiday hair ideas!
These ideas are perfect for family pictures, the last day of school before the holiday starts, or to wear to grandma's house. No matter where your princess decides to showcase her holiday hair, she'll be the belle of the ball!
Holiday Hair Ideas
Make a Santa's face from a bun, super cute! – via Made for School.
Let accessories do the work for you when you deck out a simple bun with holly leaves. – via Thirty Hand Made Days.
Give your kids a reindeer bun, all you need are some accessories. SO cute! – via Princess Piggies.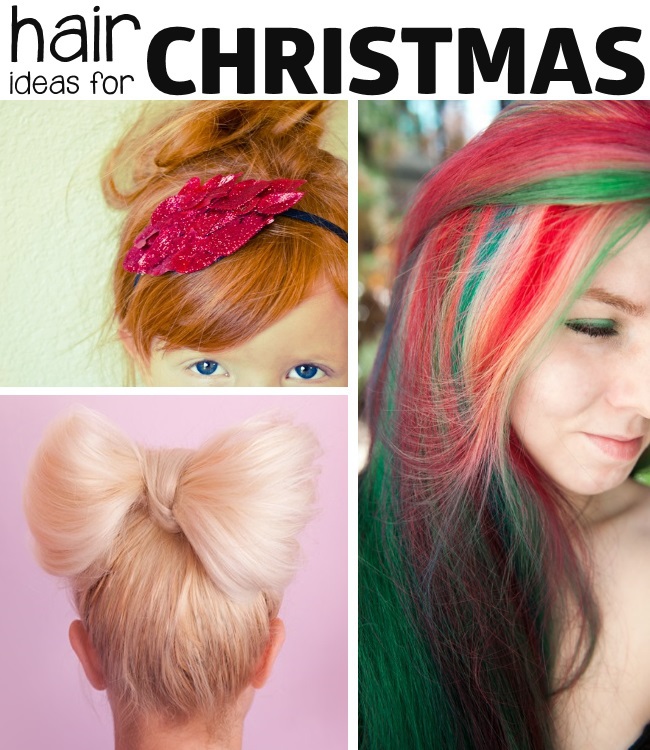 Make a headband that is full of sparkle and holiday cheer to top your kids hair. – via MayDae
Who needs a gift bow when you can add a faux-wrapper to your head. Make a bow with your hair. – via Beautylish.
Add some Holiday Color to your hair! Don't go permanent, you can use chalk. – via Deviant Art.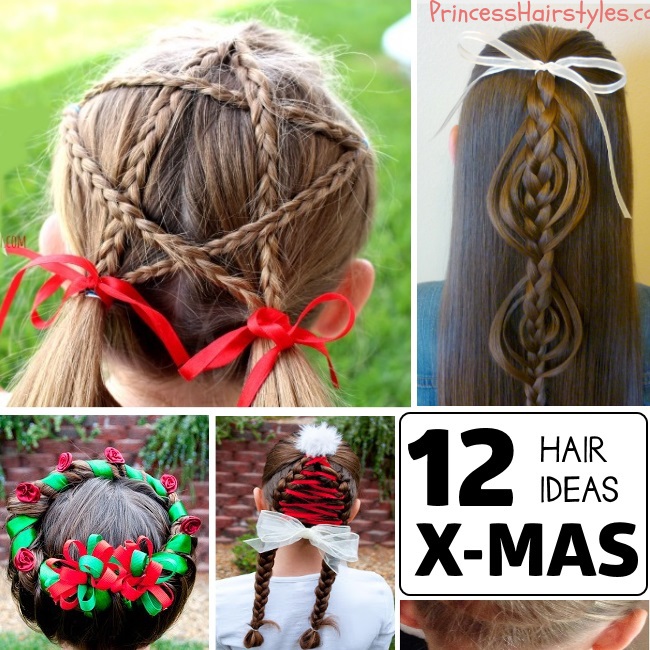 This star hairstyle is perfect not just for July 4th but also for Christmas!! – via A Girl and A Glue Gun.
This hairstyle almost looks like Christmas Ornaments, only it's made entirely of hair. – via Princess Hair Styles.
I think this is my favorite hair site! She has terrific instructions like how to make a wreath in your gal's hair. – via Princess Piggies.
Christmas Tree with ribbon inside a braid. I *think* we might be able to pull that one off! – via Princess Piggies.
Need even more HOLIDAY in your Hair?
If none of the hairstyles above have enough holiday spirit for you, you can go all out and bring the tree with you on your head. – via Pinterest User
Christmas Tree Braid, complete with ornaments to decorate the tree! – via Princess Piggies.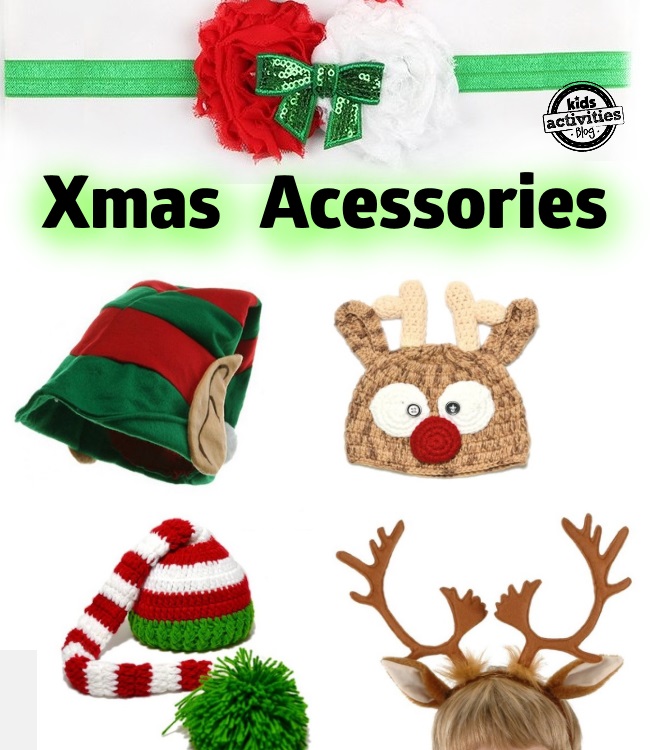 Christmas Hats + Accessories
Not a hair stylist? You can still have a festive head with some of these accessories: (affiliate links!)
This felt Elf hat is adorable! It comes with ears and can fit older children and adults.
Knit Baby Hat that is perfect for a little Elf.
Rudolph Beanie cute and practical for the tots in your life.
Reindeer antlers – Cause we all need a silly family photo over the holidays.
Christmas Hair Bows
What little girl doesn't need bows in her life? And especially at Christmas! Here are some adorable bows that would make any little princess proud to wear her Christmas hair!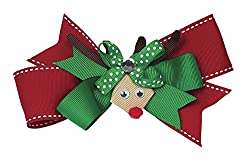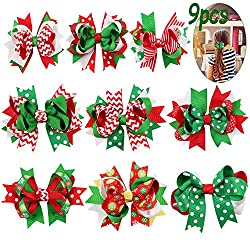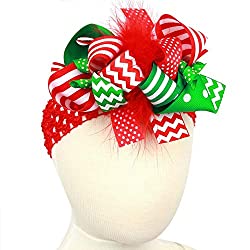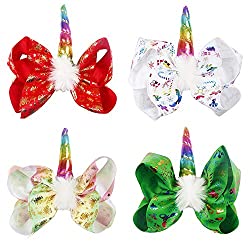 Christmas Hair Color
These temporary colors are a fun way to jazz up some stylish Christmas hair styles! These are a few products with great reviews over on Amazon! (affiliate links)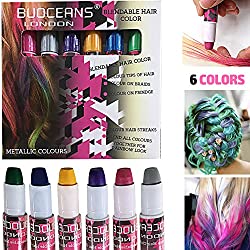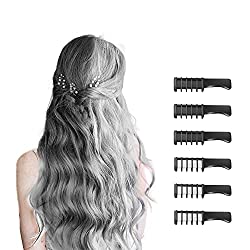 Looking for something more traditional? Check out our collection of Hair Style Ideas for Girls.
Come join the fun over on our Facebook community as we have kids ideas galore! Can't wait to connect over there!