Gratitude Journal for Kids Coloring Pages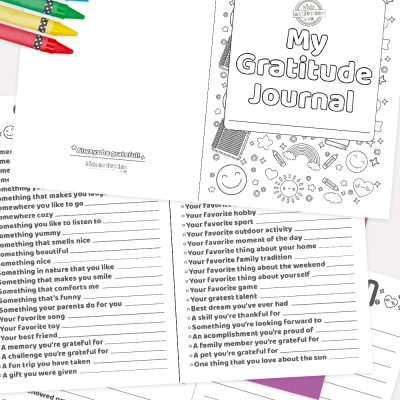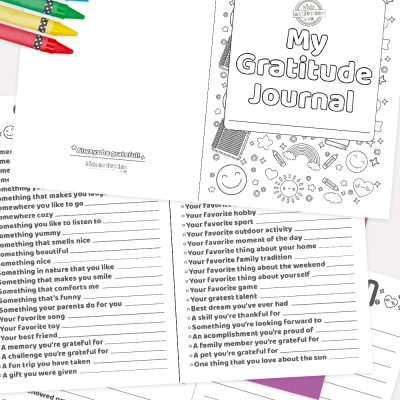 Gratitude is a powerful feeling that can benefit children and adults in so many different ways. It can help us decompress after a long day, find inner positivity, and make us appreciate all of the blessings that we get every day.
Today we are learning a fun way to practice gratitude, with free printable gratitude journal prompts coloring pages.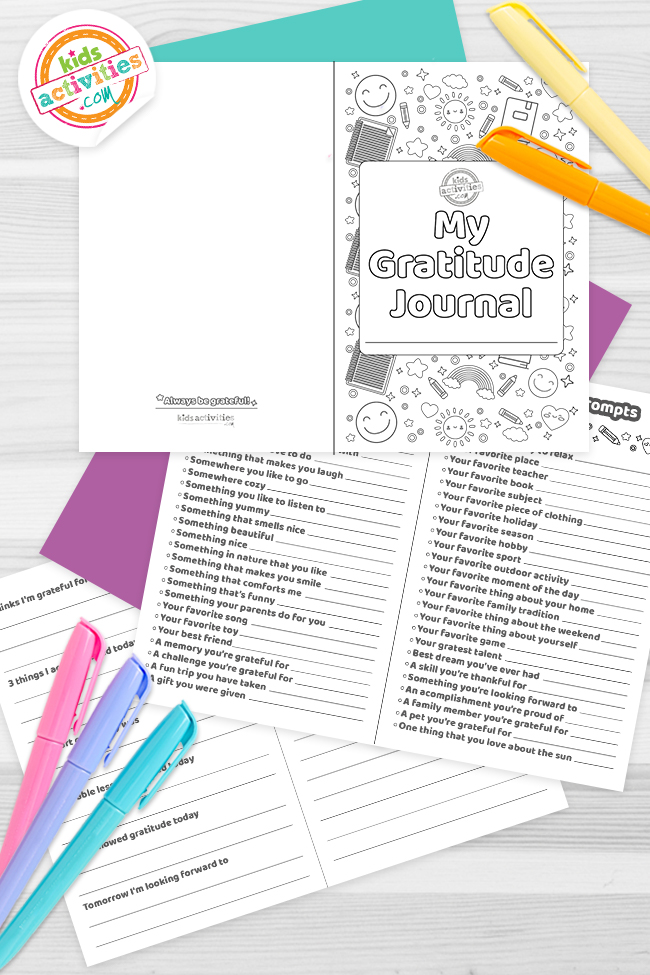 Free Printable Gratitude Journal For Kids Coloring Pages
Writing positive affirmations and gratitude quotes in a journal is a great activity that the whole family can do. Did you know that having a small journal to write a list of things you are thankful for is also awesome for your physical health? Yes!
Grateful kids and adults are known for living a healthier life overall from the inside out. And it doesn't have to be a big task – simply picking up a new habit of writing for a one-minute gratitude journal is enough to get the benefits of gratitude.
Let's see what the benefits of writing on a daily gratitude journal are.
What are the benefits of a gratitude journal?
Writing on a gratitude journal is a fun stress relief activity, it also helps form better relationships, and promotes positive thinking.
It reminds us, kids and adults alike, that life is amazing and there is joy and beauty in even the smallest things. That's why we created these free gratitude coloring pages. We hope you enjoy them as much as we did creating them!
This printable activity transforms into a multi-page foldover gratitude journal/prompts. You can print them as many times as you like, fold them in half, staple them or use a ring binder, and enjoy writing in your own gratitude journal.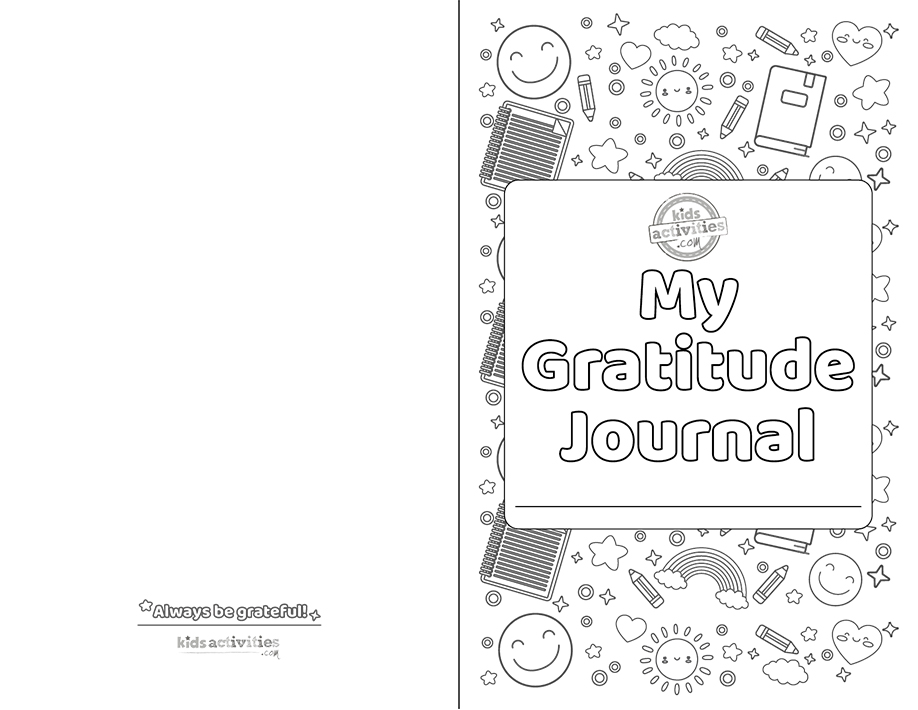 My Gratitude Journal
Our first printable page is the cover of our little journal. Let your kid write their own name in big, bold letters, and then decorate it however they want to. Glitter, crayons, markers, doodles, nothing is off limits!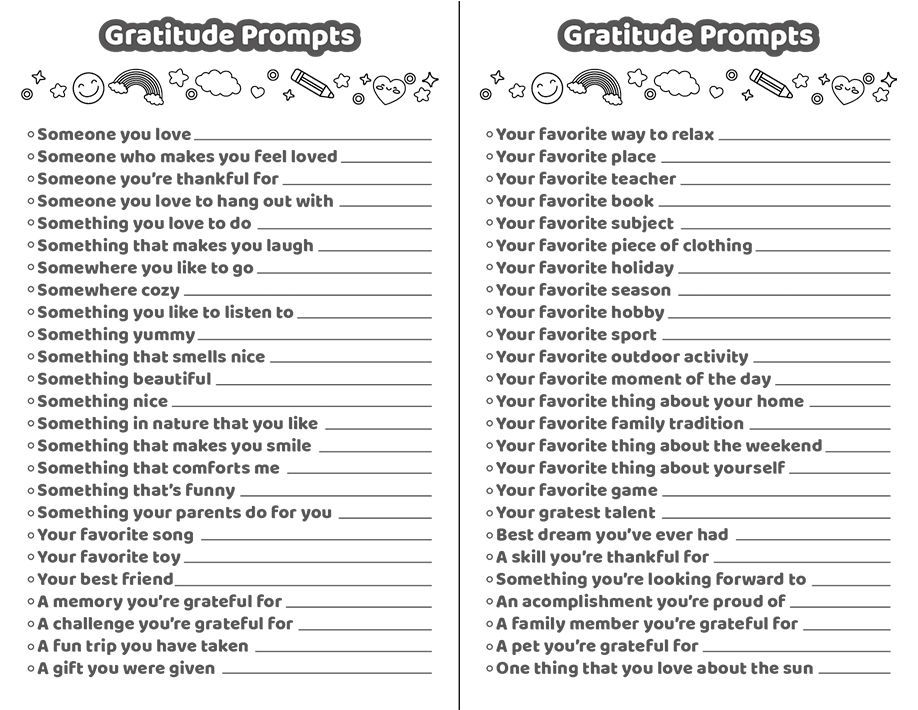 Printable Gratitude Prompts
The second page includes 50 gratitude prompts divided into two pages. Kids and adults can benefit from taking 20 minutes of their day to fill these fun prompts and feel gratitude for the small things.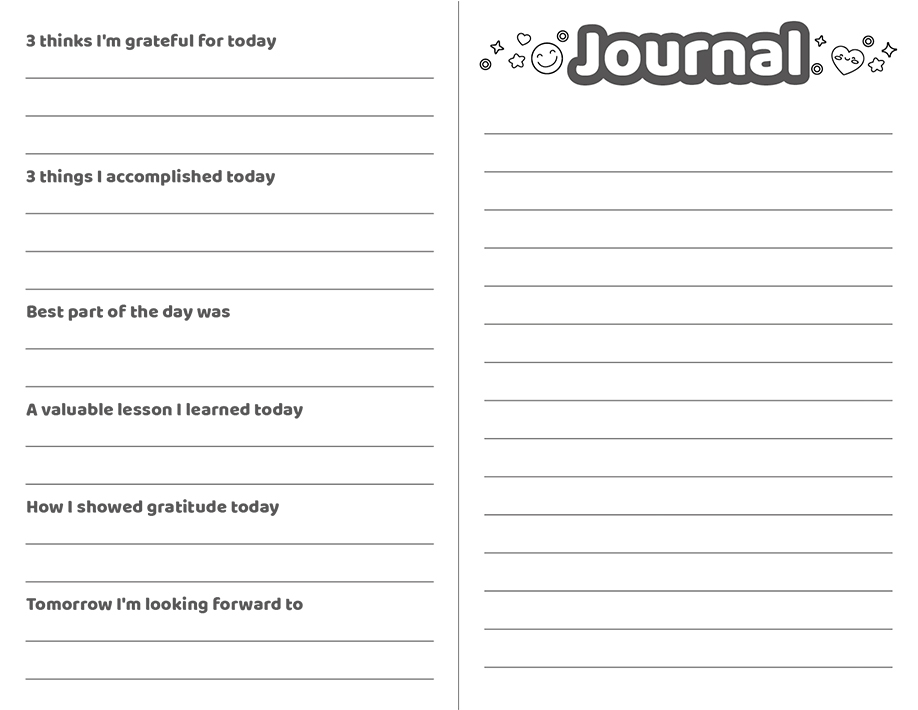 Printable Gratitude Prompts
Our second page includes four different writing prompts to encourage a sense of gratitude in kids. The first part says "3 things I'm grateful for today" where kids can write about people or things they feel thankful for.
The second part asks kids to write about 3 things they accomplished today that they feel proud of, to promote a sense of pride in themselves.
The third part encourages kids to write about the best part of their day – it can be as simple as having pancakes for breakfast or seeing a bird outside.
The fourth part asks kids to mention what they are looking forward to the next day, which is a great way to promote excitement and joy for the next day.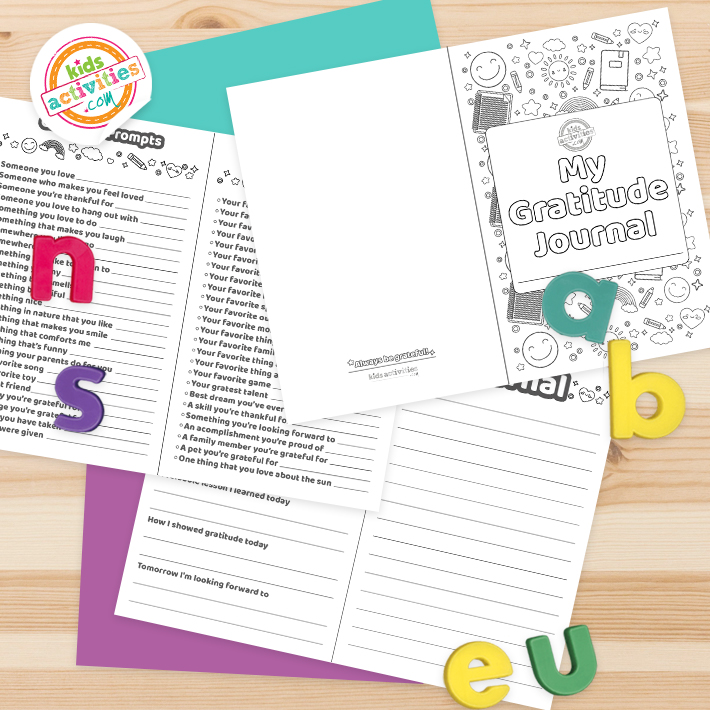 Download & Print Free Gratitude Journal Coloring Pages pdf Here
Gratitude Journal Coloring Pages
Developmental Benefits of Coloring Pages
We may think of coloring pages as just fun, but they also have some really cool benefits for both kids and adults:
For kids: Fine motor skill development and hand-eye coordination develop with the action of coloring or painting coloring pages. It also helps with learning patterns, color recognition, structure of drawing and so much more!
For adults: Relaxation, deep breathing and low-set up creativity are enhanced with coloring pages.
More Fun Coloring Pages & Printable Sheets from Kids Activities Blog
We have the best collection of coloring pages for kids and adults!
Are you looking for more printables to practice how to make kids more grateful?
This I am thankful coloring sheet is perfect to do after our gratitude quotes coloring pages.
Practice gratefulness with this thankful tree that everyone can do!
You can teach your kids about gratitude with this thankful pumpkin – and it's so much fun too.
Here are our favorite gratitude activities for kids.
Let's learn how to make a handmade gratitude journal for kids.
This gratitude poem for kids is a good way to show appreciation.
Why not try these gratitude jar ideas?
Did you enjoy these gratitude journal coloring pages?