10 Ways to Make Flowers with Preschoolers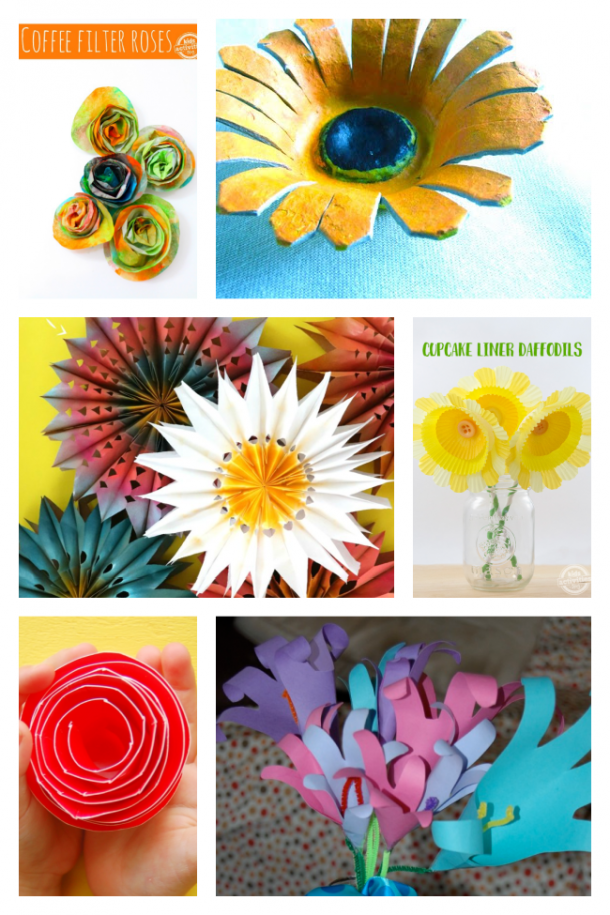 Flowers, nothing says Spring, more than a bunch of flowers! And these flower crafts are a great way to celebrate Spring!
Everyone loves flowers and making them is even more fun. Plus, many of these fun flower crafts require very few materials, which is great. They can be made by little hands, which is better. And a couple of them can be given as gifts (Mother's day anyone?), which is awesome!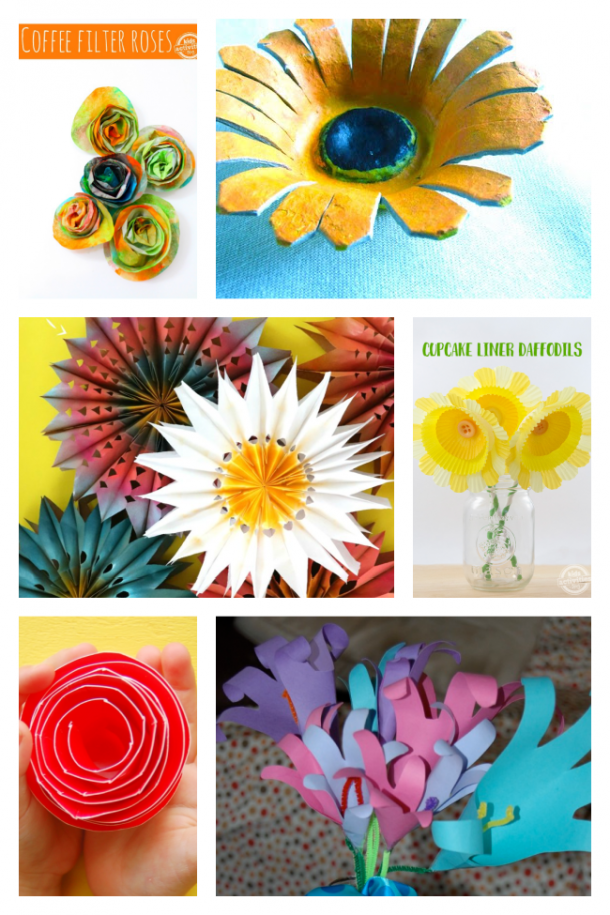 Flower Craft Preschoolers Can Make
Spring is here and it is the perfect time to make flower crafts! These easy peasy florally fun crafts are perfect for young kids who are new to crafting. There is fun for everyone!
Not to mention, some of these can also be educational as they involve science, working on fine motor skills, and of course art stimulates the imagination!
I hope you love all these creative ideas to celebrate spring as much as I do!
Fun Flowers That Are Easy To Make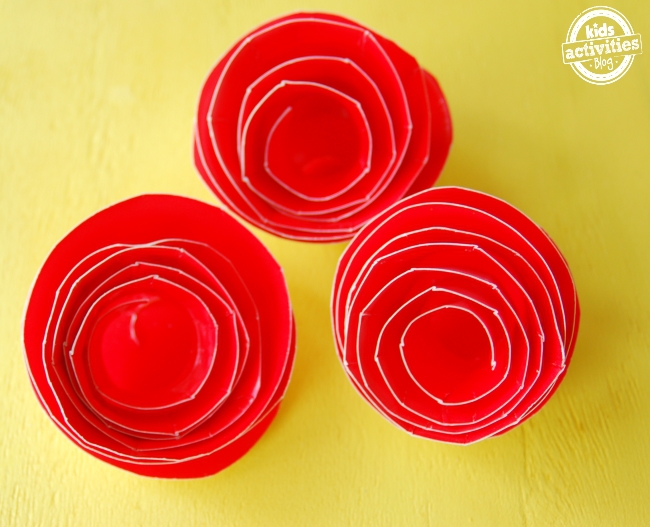 How To Make A Paper Rose Easy
Want to know how to make a paper rose easy? This paper plate flowers activity that is great for a class or at home. I have done this with a second grade class and simply been the adult walking around with the stapler. This is one of my favorite class flower ideas since paper plates are fairly cheap.
Coffee Filter Roses
Coffee filter roses are GORGEOUS and could be a great project for even very small kids. This is a flower craft the preschool kids can easily do and one of our many great flower activities for toddlers. Don't have coffee filters? No problem! You could also do this is tissue paper to make tissue paper flowers.
Handprint Flower Craft
I am loving this handprint flower craft. This is another great flower craft preschool kids can do. Not only will it work on fine motor skills, but they'll be able to make a beautiful handprint bouquet for mom, dad, or a grandparent or keep their as your own flowers! Flower handprint crafts are best made with regular construction paper as the fingers are easier to curl.
Flower Cupcake Cups
Flower cupcake cups are a simple way to make bright and friendly daffodils. We did something a little different in the video, but these cupcake liner flowers are adorable! These are such fun flowers to make! Plus, you can mix and match different colorful cup cake liners.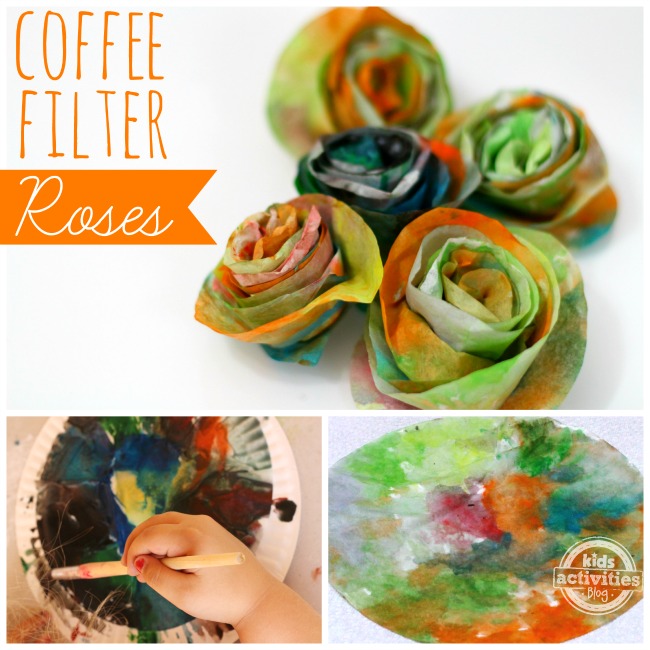 Flowers Kids Can Make
Michele, of Michele Made Me, recycled egg cartons into works of art. These egg carton flowers are lovely and exotic and most importantly, these are flowers kids can make fairly easily. Plus it is one of many different ways to make flowers beyond the traditional paper kind.
Preschool Flower Ideas
Kim at A Girl and a Glue Gun, made some adorable flowers using brown paper bags! How cool are these? This is simple flower making for kids that not only is cheap, but these preschool flower ideas work on kid's fine motor skills and they get to color the flower and make them lovely! I bet you could also do this with craft paper as well if you folded it.
Flower Activities For Toddlers
Kellie from My Kids Time has a number flower crafts for preschool kids as well as flower activities for toddlers. Make tulips, wild flowers, roses and more! There are so many different flowers to choose from!
Preschool Flower Crafts
Lisa of Simple Journey, a fellow Texan, made these newspaper flowers. They are stunning (even if fragile). These are great preschool flower crafts, and easy to do, but you get to also break out the water colors. And let's be honest, who doesn't love water colors? Plus, these have a very retro vibe to them. These colorful flowers would make great decorations.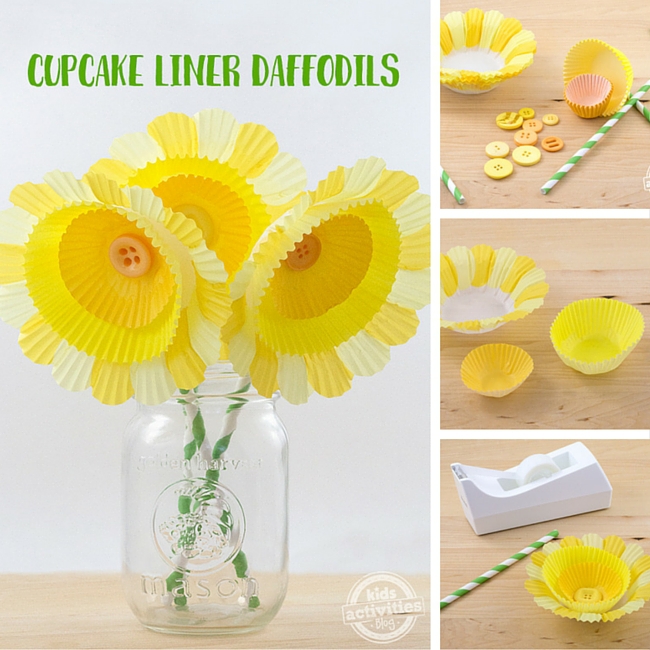 Beaded Flower Bracelet
Do you have a lot of pony beads? We do! Bethany, of My Kids Make, made these pony bead flowers with her daughters. You can easily use the pony beads to make a daisy! It really makes this bracelet nice and bright! The best part is these bracelets can be made with a variety of materials like twin, yarn, wood beads, etc.
Flower Project For Kindergarten Kids
Buckland, of Learning is Fun made some Poppy's with paper and chopsticks! Poppies are so underrated, because they are beautiful. And while we may not be allowed to have a real poppy, this paper flower project for kindergarten kids is the next best thing.
Zipper Rose
Kolleen at Instructables has a flower that they made from a zipper. It is a "Sewing" craft but could probably be adapted for preschoolers by using glue instead or wrapping string through the base to keep it together. These zipper roses are absolutely stunning though! This would also be a great craft for older kids as well.
Yarn Bouquet
Mindy from Homesteadin Mama , created some fun spring flowers with her kids using scraps of yarn, a fork, and some scissors, as well as a pipe cleaner. This yarn bouquet is a great flower craft preschool kids can do fairly easily. Being able to use up scraps so I don't have to throw them out and waste them is one of the best things.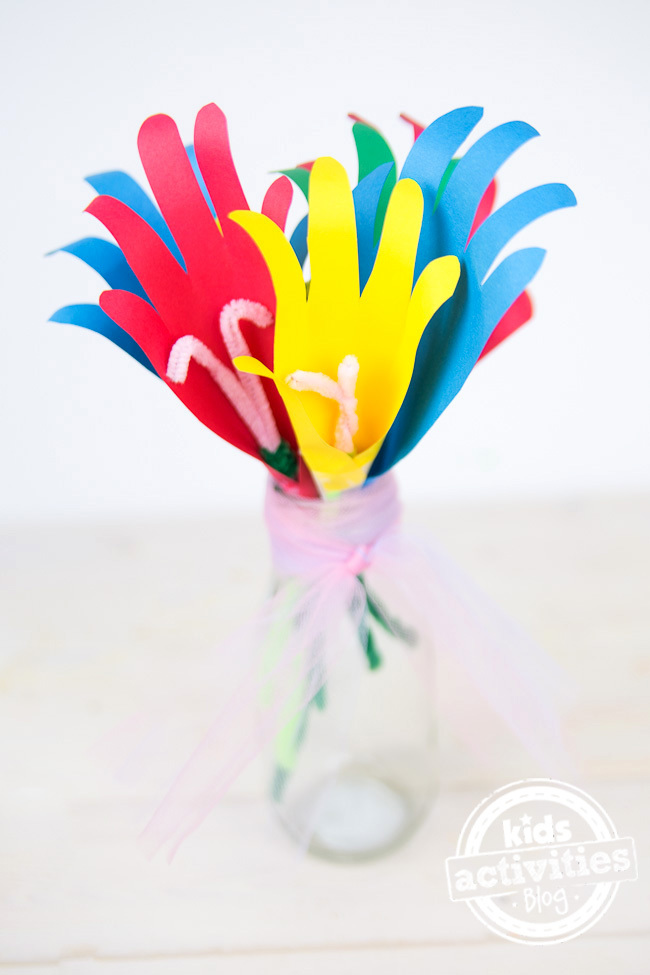 Flower Science Activities
Asia from Fun At Home With Kids made flowers even more fun with these flower science activities. Flowers are beautiful on their own, but you know when flowers aren't beautiful? At night when you can't see them, I mean, technically they are, but now you can enjoy them at night by making glow in the dark flowers!
Ribbon Flowers
And lastly, the Quirky kids and I routinely make ribbon flowers together. They love wearing them and I love making them. We can easily show you how to make flowers out of ribbon, the best part is, these flower ribbons can be turned into barrettes!
Looking For More Flower Activities?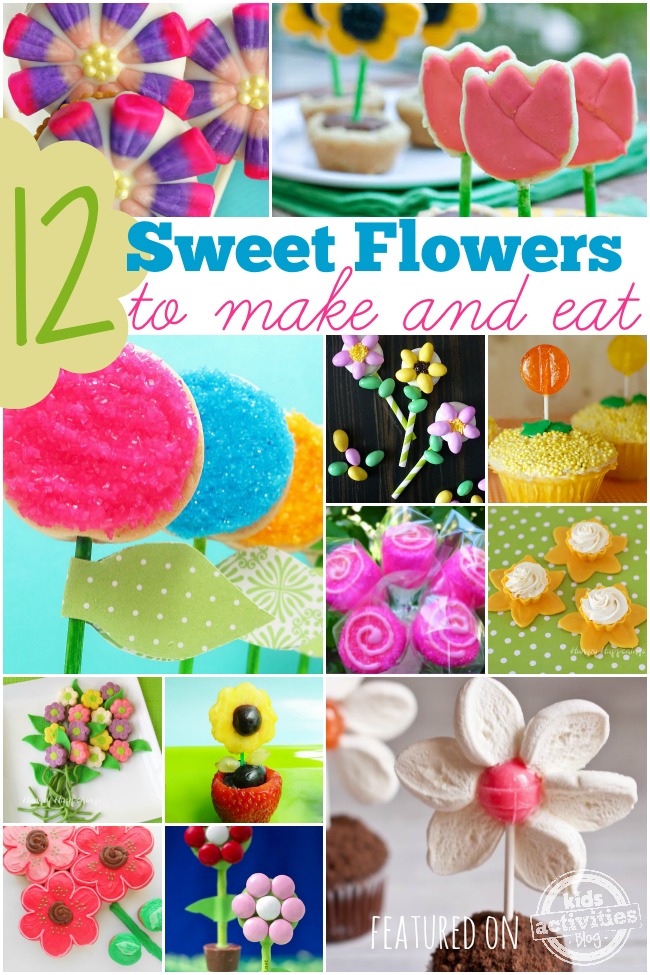 Flowers are fun to make, but what if you could eat the flowers you made? These lovely sweets are absolutely perfect. They're floral and bright!
Bust out your colored pencils or markers, because you will love these beautiful zentangle flowers. These free printables are so much fun and this set has 3 beautiful flowers to color!
This flower template is the perfect flower craft for preschoolers, toddlers, or even kindergarten kids. Let them color the flower any way they want, cut it out, and put it together again with a glue stick.
Sometimes crafts don't have to be fancy with scissors, paint, and glue. Sometimes a good drawing is all you need! Now you make a sunflower drawing with this step by step guide.
Looking for some simple flowers to color? Look no further! We have them! These simple paper flowers can be colored with crayons, markers, paints, pencils, pens…make them your own!
Want another easy craft and other pre k activities? We have over 1,000 of them! You are sure to find something fun for your little one.