15 Lovely Letter L Crafts & Activities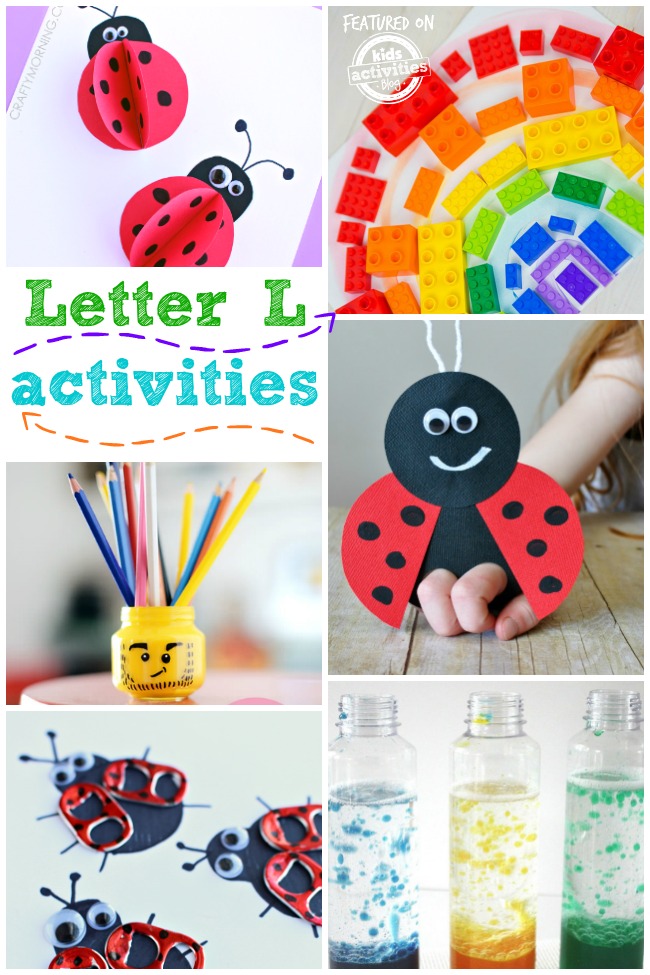 Looking for lovely Letter L crafts? Lovely, love, ladybug, look, LEGO, lemon, are all lovely L words.
Lights, ladybugs and more bring learning fun alive with these Letter L Activities and Crafts. So many fun kid ideas for a happy summer!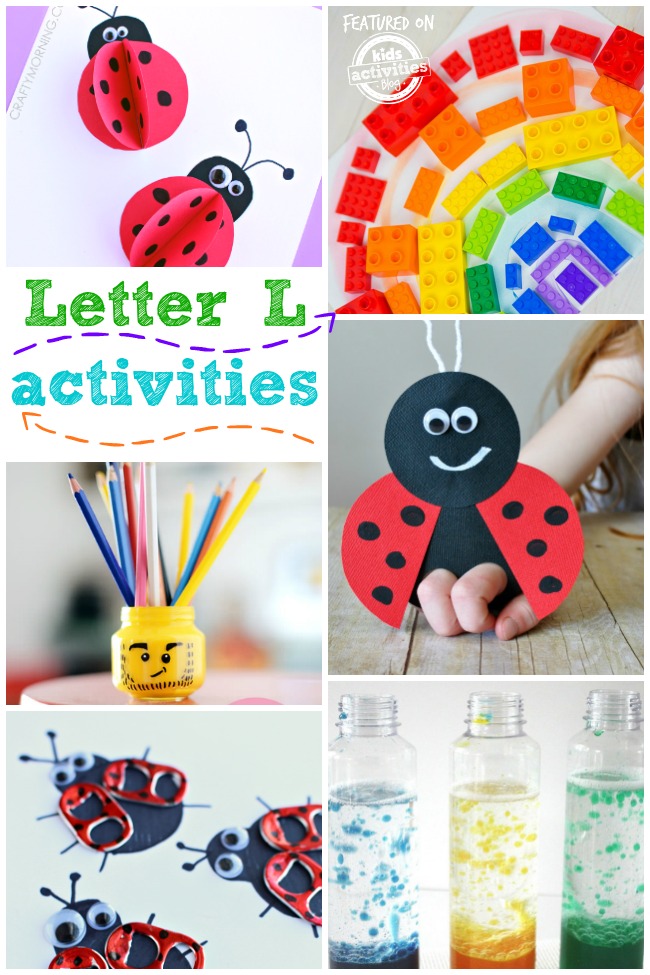 Even 'learning' starts with L, so these 15 Letter L Activities are perfect for growing minds.
These awesome letter L crafts and activities are perfect for kids ages 2-5. These fun letter alphabet crafts are a great way to teach your toddler, preschooler, or kindergartener their letters.
So grab art supplies like your: construction paper, glue stick, paper plate, googly eyes, and popsicle stick, and start making this collection of letter L crafts! (This article contains affiliate links.)
Letter L Crafts For Kids
Letter L is for Lamp
What color would your kid choose for their own L is for Lamp Craft? What a fun way to learn letters of the alphabet.
Lava Lamp Craft
How about some science with these DIY Lava Lamps? via Little Bins for Little Hands
DIY Star Wars Lamp
Pull out your old comics for this DIY Star Wars Lamp. A fun craft, Star Wars, DIY décor, and the letter l. What a great way to learn. via Our Peaceful Planet
DIY Peter Pan Shadow Night Light
How about a shadow? Try these DIY Peter Pan Shadow Night Light Project! via Busy Mom's Helper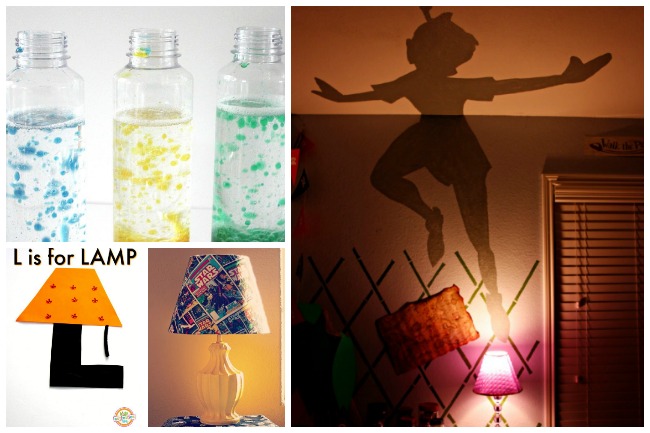 Letter L is for LEGO
Nab those LEGO bricks laying around and create a pretty LEGO Rainbow. This is a ton of fun and if you put it against a blue piece of construction paper it'll look like it is in the sky!
LEGO Picture Puzzle
Photo memories & building combine in these LEGO Picture Puzzles. This is a great letter craft for young kids. Learn letters and exercise their brain! via I Can Teach My Child
DIY LEGO Marble Run
Keep them happily occupied for a long while with this DIY LEGO Marble Run via The Crafty Mummy
LEGO Suncatcher
Bring some fun to your windows with this LEGO Suncatcher. This is a different way to learn a new letter. via Busy Kids Happy Mom
LEGO Marble Run
Looking for more letter l craft ideas? Your little builders will love making this LEGO Marble Run via Frugal Fun 4 Boys
LEGO Pencil Holder
I don't know who would love this DIY LEGO Pencil Holder more, me or the kids! Each block is a different color so it is a simple way to make your desk a little more fun. via Handmade Charlotte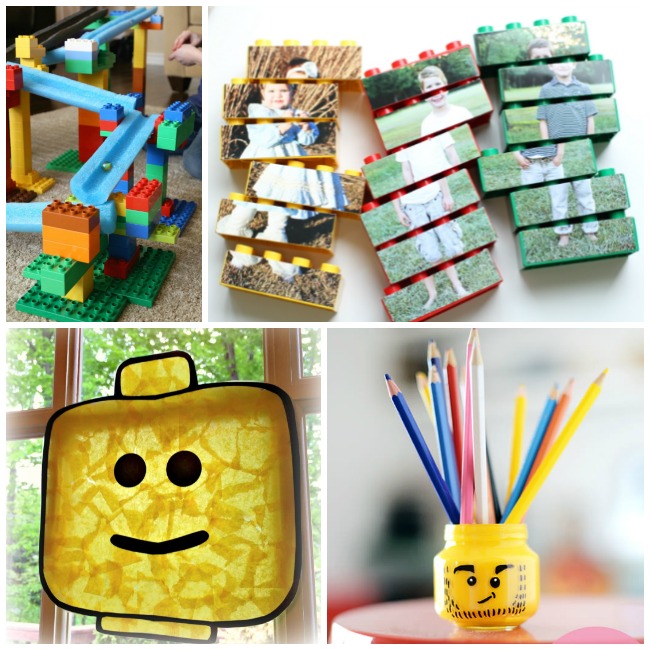 Letter L is for Ladybug Crafts
Hang this Ladybug Bird Feeder Craft in your trees for your feathered friends! via Busy Mom's Helper
3D Lady Bug Craft
You could do a ton with this 3D Ladybug Craft. Grab your black marker to give the lady bug lots of spots! This is such a cute paper craft, I love it. via Crafty Morning
Egg Carton Ladybugs
Put that empty egg carton to use with these fun Egg Carton Ladybugs. I love letter crafts that also let us recycle, it is a perfect way to use up things you have around the house. via One Little Project
Lady Finger Puppet
Imaginative play will be a blast with this cute Ladybug Finger Puppet. These is one of the many creative ways to not only teach your toddler, preschooler, or kindergartener the letter l, the letter l sound, and also promote pretend play. via Artsy Momma
Ladybug Crafts
How about some Pop Top Ladybug Crafts for some recycled fun? via Crafty Morning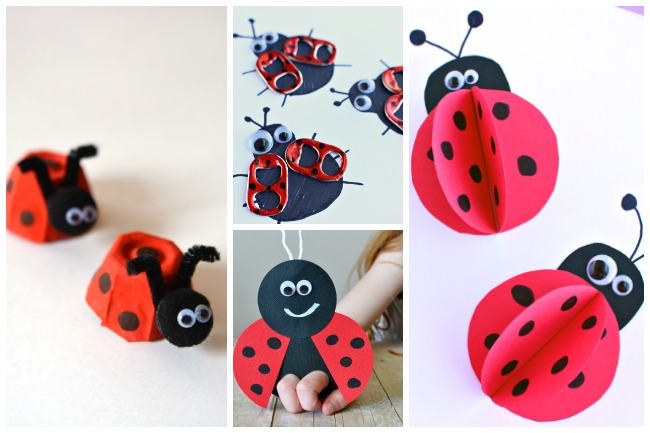 Letter L Printable Activities
Want more fun activities? When you're done having fun with these 15 Letter L Activities and Crafts, try our Color By Letters sheets! These also double as fine motor activities.
LETTER L WORKSHEETS
Learn about the uppercase letters and lowercase letters with these fun educational activity sheets. They are a great activity for practicing fine motor skills as well as teaching young learners letter recognition and letter sounds. These printable activities has a little bit of everything needed for letter learning.
MORE LETTER L CRAFTS & PRINTABLE WORKSHEETS FROM KIDS ACTIVITIES BLOG
If you loved those fun letter l crafts then you'll love these! We have even more alphabet craft ideas and letter L printable worksheets for kids. Most of these fun crafts are also great for toddlers, preschoolers, and kindergarteners (ages 2-5).
Free letter l tracing worksheets are perfect for reinforcing its uppercase letter and its lower case letters. This is a great way to teach kids how to draw letters.
This lamb craft is the perfect letter L craft.
As is this cupcake liner ladybug craft.
Lava also starts with L too and you can make your very own lava!
Lava also starts with L too and you can make your very own lava! This would be a fun letter L science experiment for both younger children and older children.
Grab your crayons and have fun with these printable LEGO coloring pages.
Did you know you can use LEGOs to make friendship bracelets. What a sweet letter L craft.
Make a roar with this fierce lion craft.
MORE ALPHABET CRAFTS & PRESCHOOL WORKSHEETS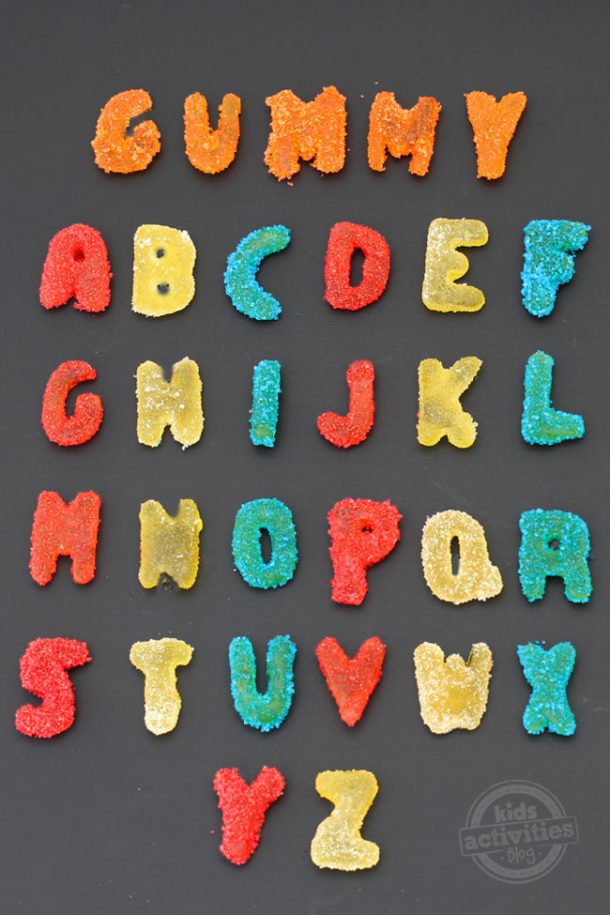 Looking for more alphabet crafts and free alphabet printables? Here are some great ways to learn the alphabet. These are great preschool crafts and preschool activities , but these would also be a fun craft for kindergarteners and toddlers as well.
These gummy letters can be made at home and are the cutest abc gummies ever!
These free printable abc worksheets are a fun way for preschoolers to develop fine motor skills and practice letter shape.
These super simple alphabet crafts and letter activities for toddlers are a great way to start learning abc's.
Older kids and adults will love our printable zentangle alphabet coloring pages.
Oh so many alphabet activities for preschoolers!
Which letter L craft are you going to try first? Tell us which alphabet craft is your favorite!