The Easiest Paper Plate Apple Craft for Kids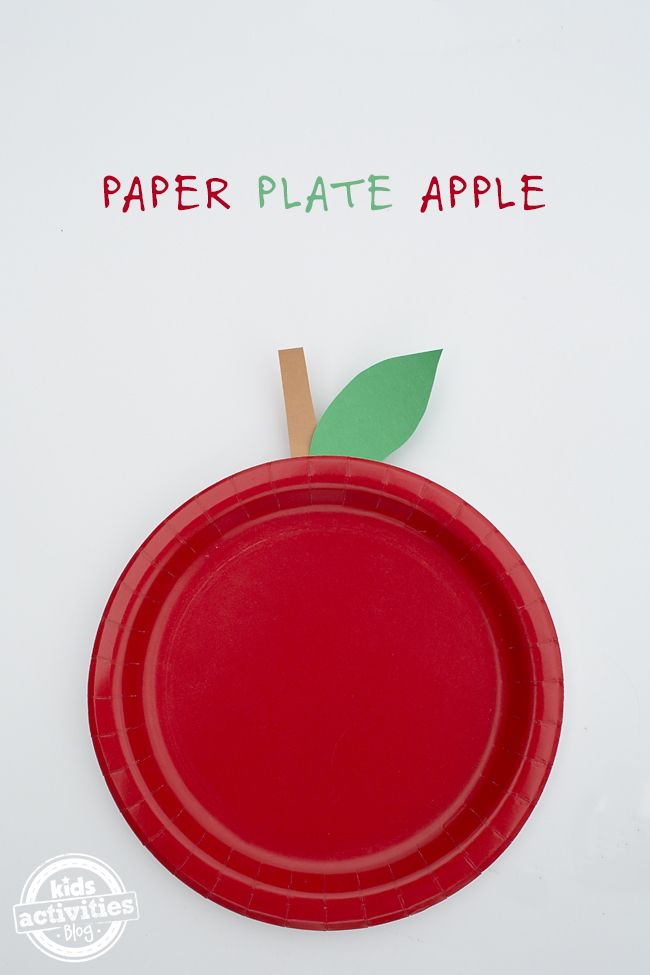 Kids of all ages will enjoy celebrating apple season with this easy and fun Paper Plate Apple craft. Educators and parents appreciate this craft's simplicity and use of basic craft supplies.
It's one of our favorite activities that start with A. Most of all, the apples look adorable hanging from the refrigerator or classroom doors.
Let's get started!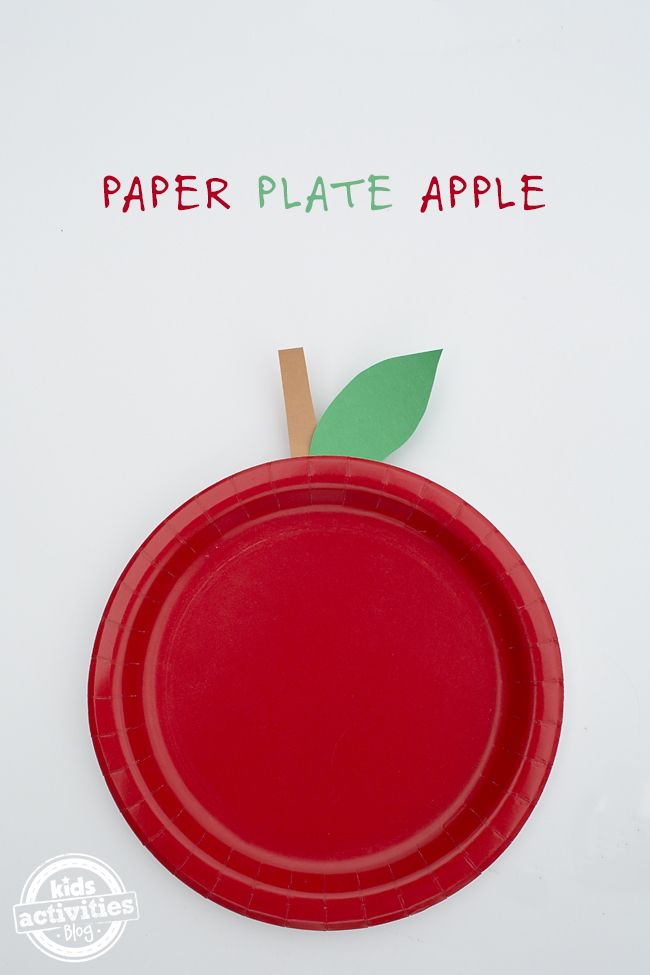 Apple crafts make great first day or school crafts or collective bulletin board crafts. Each kid can make an apple and then write their name in the middle to introduce themselves to the class and display on the apple tree bulletin board. While kids of all ages will enjoy this craft, it is particularly suited to preschool and Kindergarten age students due to its simplicity.
This article contains affiliate links.
Easy Paper Plate Apple Craft for Kids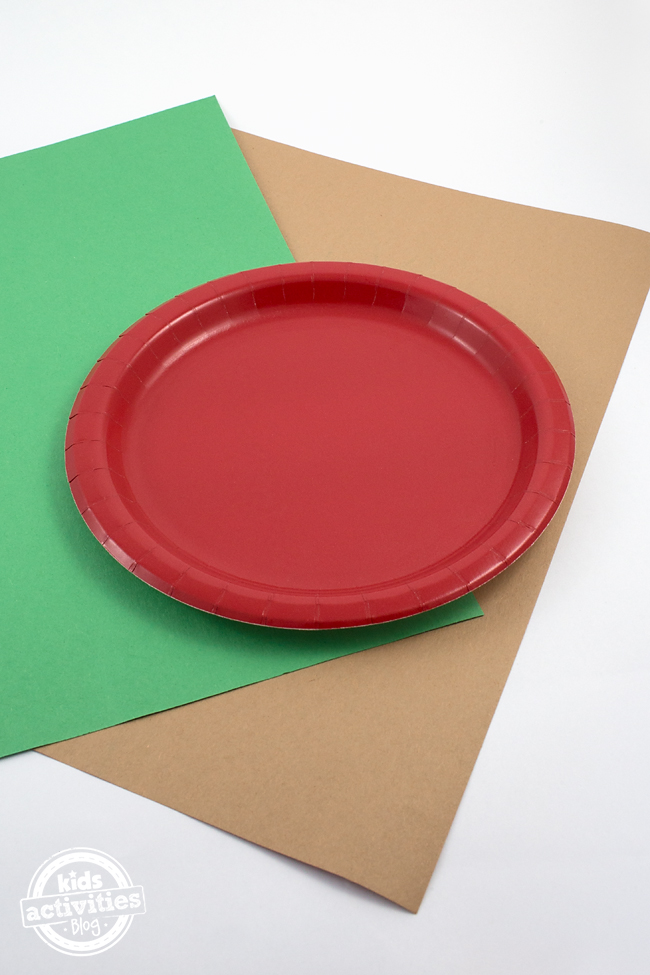 Supplies Needed
Small round red paper plates
Red and brown construction paper
Scissors or preschool training scissors
Tape or glue
Directions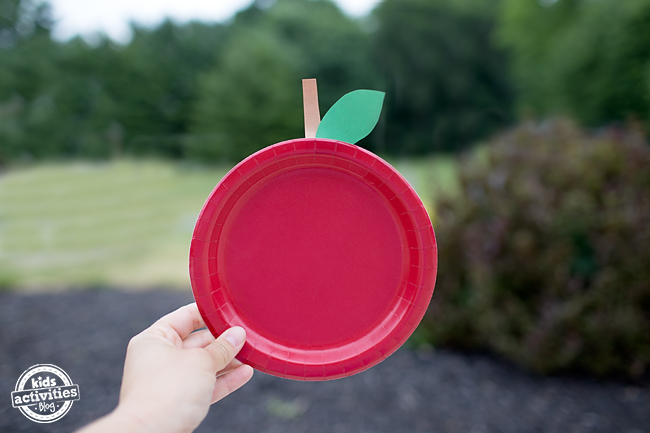 Step 1
First, use the scissors to cut out a green leaf and brown stem from the construction paper.
Step 2
Finally, use the tape to attach the leaf and stem to the back of the paper plate.
Alternatively, kids could use glue. If using glue, allow the paper plates to dry completely.
Apple Craft Variations
See? I promised this craft would be super easy and fun for kids—especially little ones.
Of course if you wanted to make craft time last a little longer, you could simply use white paper plates in place of the red plates, then invite children to paint them red, green, or yellow.
It would even be fun to connect all of the apples with colorful yarn to make a long banner!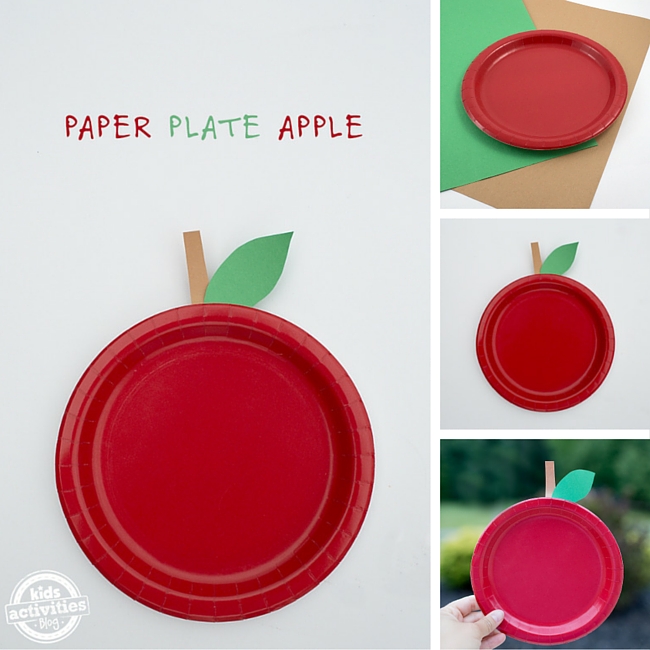 MORE APPLE CRAFTS FROM KIDS ACTIVITIES BLOG
Interested in more back to school craft ideas? Or just need a fun apple craft for kids?
Check out this cute apple bookmark
I love this easy pom pom apple tree
This apple button art idea is really cute
This apple template printable makes a really great apple crafts for preschoolers
Here are a few more apple crafts for toddlers
Grab these Johnny Appleseed coloring pages and fun fact sheets
And while you are learning about apples, make these homemade applesauce roll ups!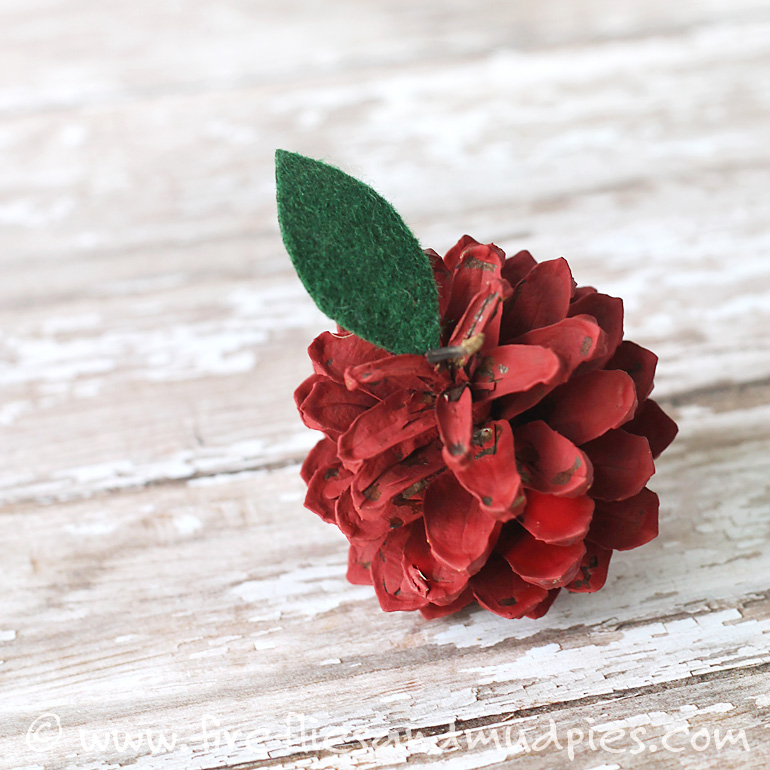 If you liked this craft, you may also enjoy creating Pine Cone Apples.
MORE PAPER PLATE CRAFTS FROM KIDS ACTIVITIES BLOG
Make these super adorable pom pom friends!
Is your child an animal lover? They'll love these paper plate animals then.
These bird crafts are so "tweet."
Learn how to make dream catchers for your room to keep the bad dreams away!
Dive in with this paper plate shark craft.
You'll have a howling good time with this paper plate dog craft.
Take your time crafting this snail plate craft!
Check out the rest of our crafts using paper plates.
Want more? We have plenty of paper plate crafts for kids!
You'll have a soaring good time making these paper plate birds!
This paper plate bat craft will make you batty!
Make a splash with this paper plate fish.
If your child loves the 'Despicable Me' series then they will love these minions arts and crafts.
Shine with your creativity with this sun craft.
This giraffe craft won't take too long to make!
Looking for more activities? We have plenty printable papercrafts for everyone.
How did you like making this simple paper plate apple craft? How did you use it at home or in the classroom?