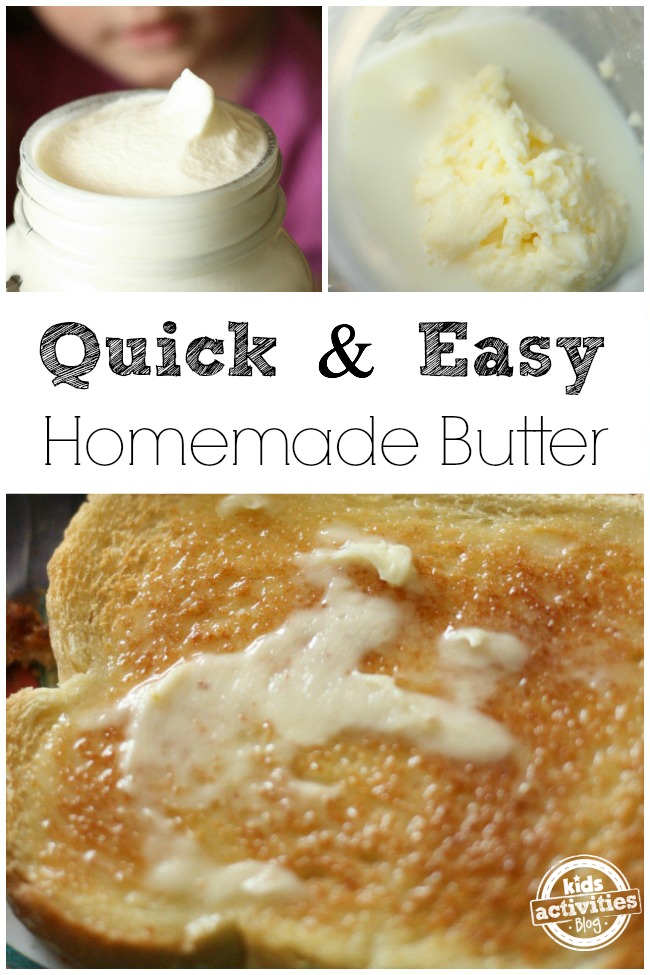 Learn how to make butter at home in just a few minutes with cream, a jar, 2 marbles and some "muscle".
Recently we made homemade butter. It was so easy to do, and the results were delicious! If you've never made butter from scratch, this is an experiment you have to try at home or in the classroom with your kids and students!
You won't believe how fast and easy it is to turn a cup of cream into a batch of fresh and tasty homemade butter! (this post has affiliate links)
How to Make Butter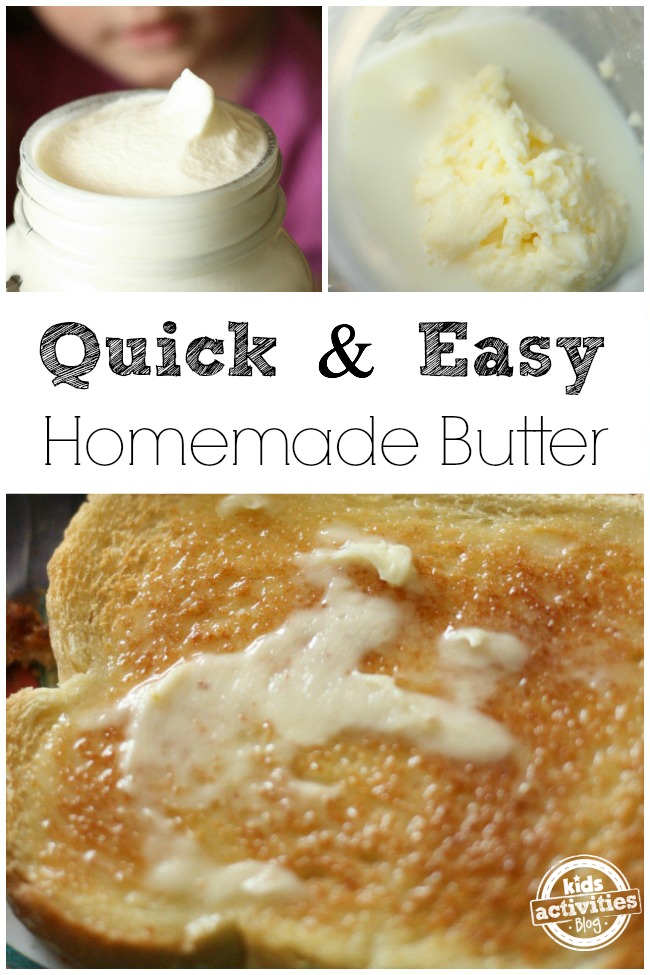 Making Butter at Home with Kids
All we used was a clean jar (the Ball Jars are perfect for this), glass marbles, heavy whipping cream, music, and man-power.
Directions:
We started by filling the jar about 3/4 full of cream.
We added two marbles to help with mixing and put the lid on. I double checked to make sure that the lid was on REALLY tight.
Then we put on some fun music and we danced around while we shook the jar. It doesn't really matter how you shake or how hard you shake them, but you need to keep things moving.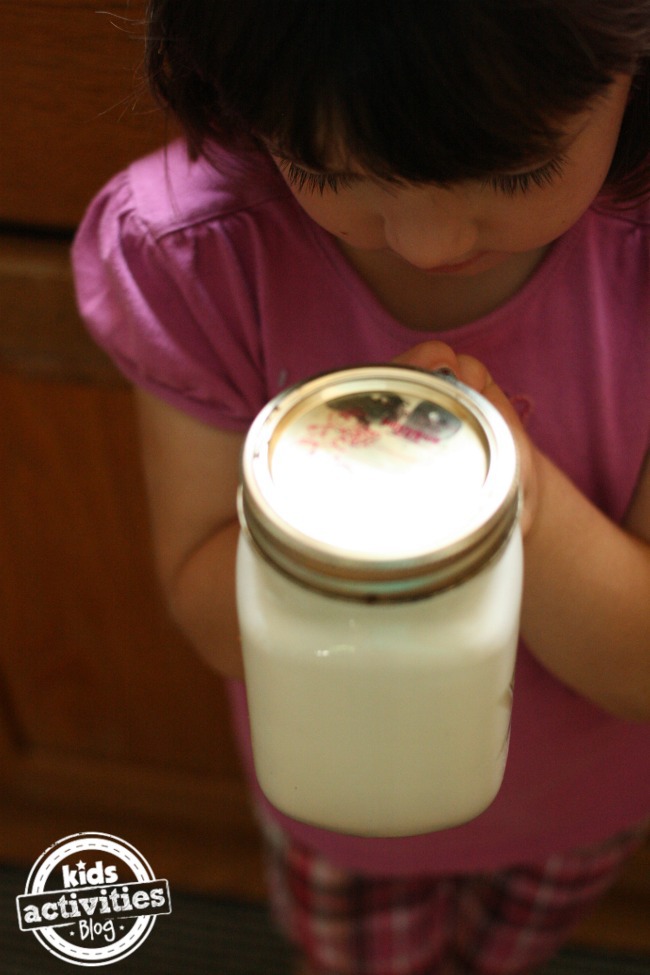 It's best to do this with two people so you can trade off and let your arm rest. After 5 minutes, we had a nice whipped topping.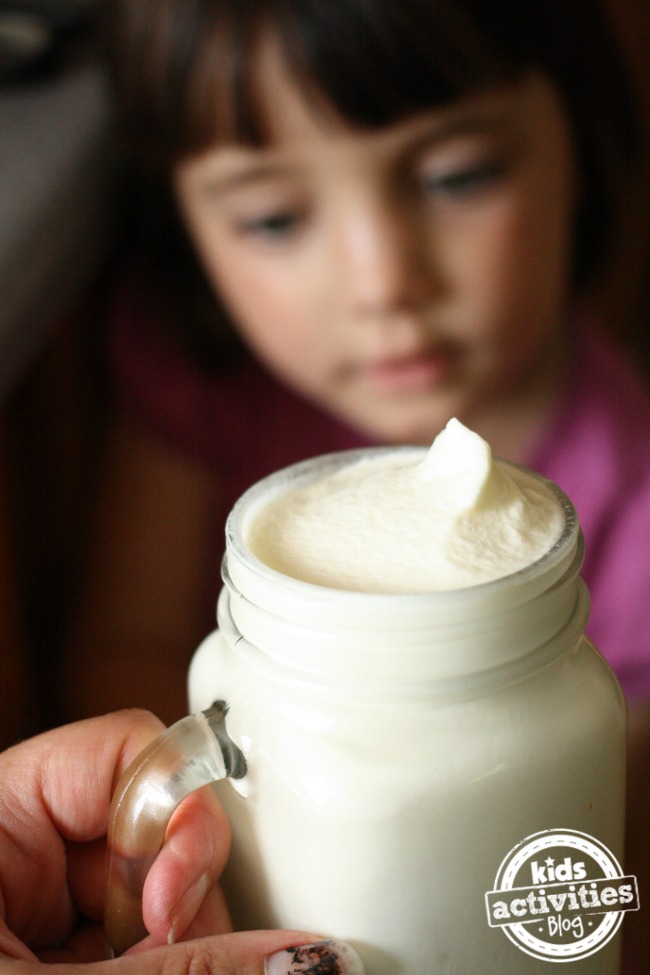 Making Butter with the Kids
I talked a little bit about how butter is made. I explained that basically cream is full of little fat globules but they are all scattered through the liquid. Once the mixing starts, those fat globules find each other and they start to stick together. As they stick together, the cream separates into 2 parts – the fat globules (butter) and the liquid (buttermilk).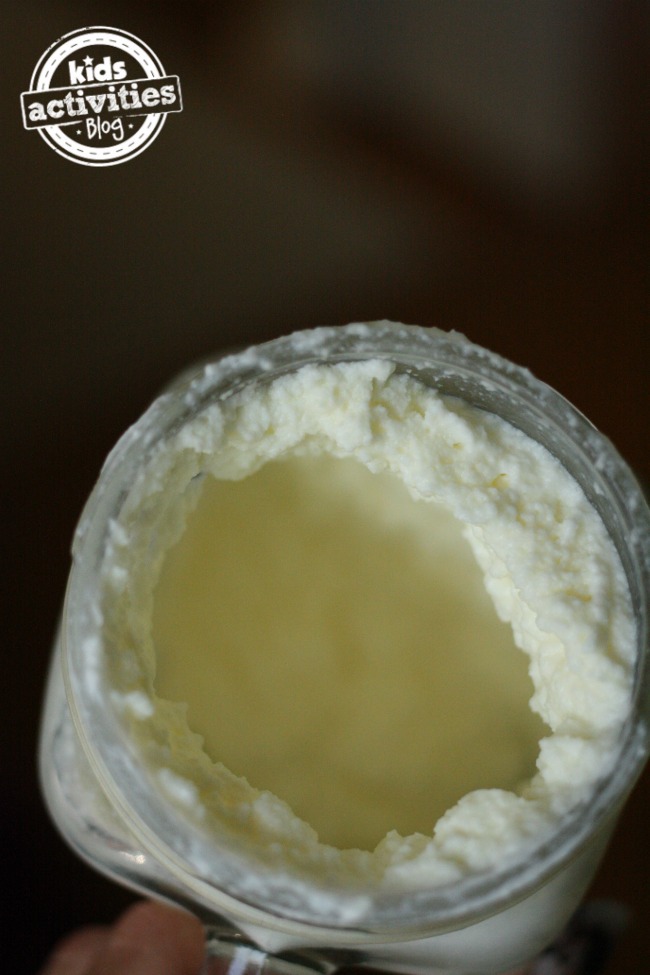 As more and more fat globules stick together, a lump of butter begins to form in a pool of buttermilk.
After about 10 minutes of shaking and dancing, we could hear a distinct "thud" as a ball of butter had formed in the jar.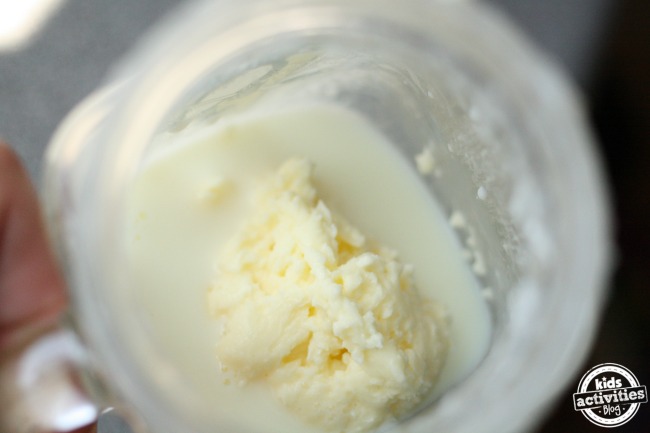 We drained off our liquid and were left with a beautiful batch of fresh, homemade butter. It's a good idea to rinse the butter under cold water, kind of kneading it with your fingers to remove all of that buttermilk.
Our fresh, butter tasted delicious as it was, but you could add a pinch of salt to it if you'd like.
It's so yummy on toast as an after school snack and it's a great learning activity to do with your kids. Try it at home or in the classroom, or even while camping or traveling.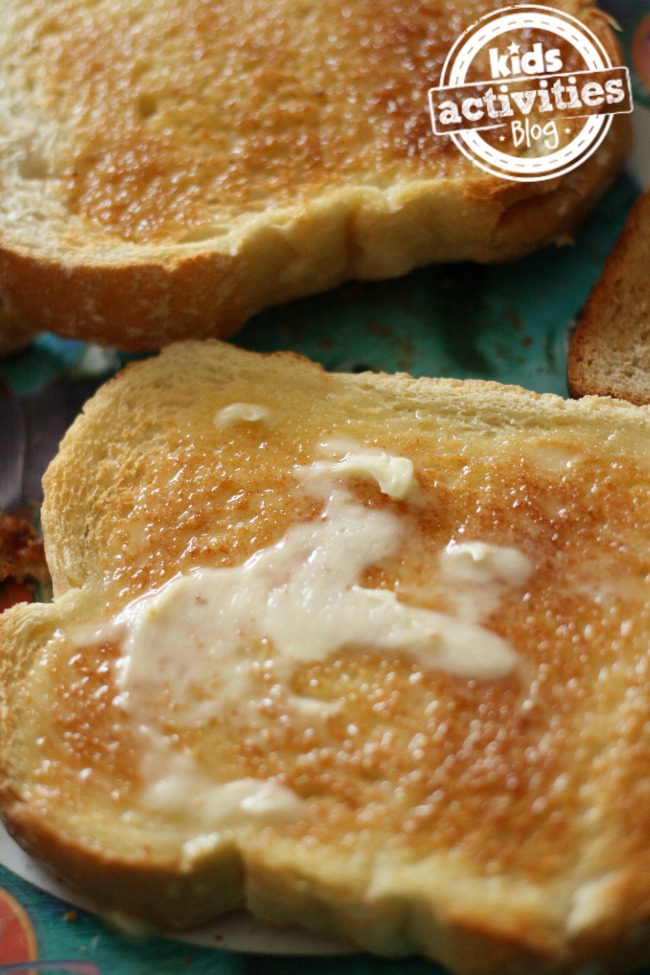 Check out our KOACampfire community for more ideas of things to do, and ways to entertain kids while outdoors.