Moving Hacks and Tips You Must Know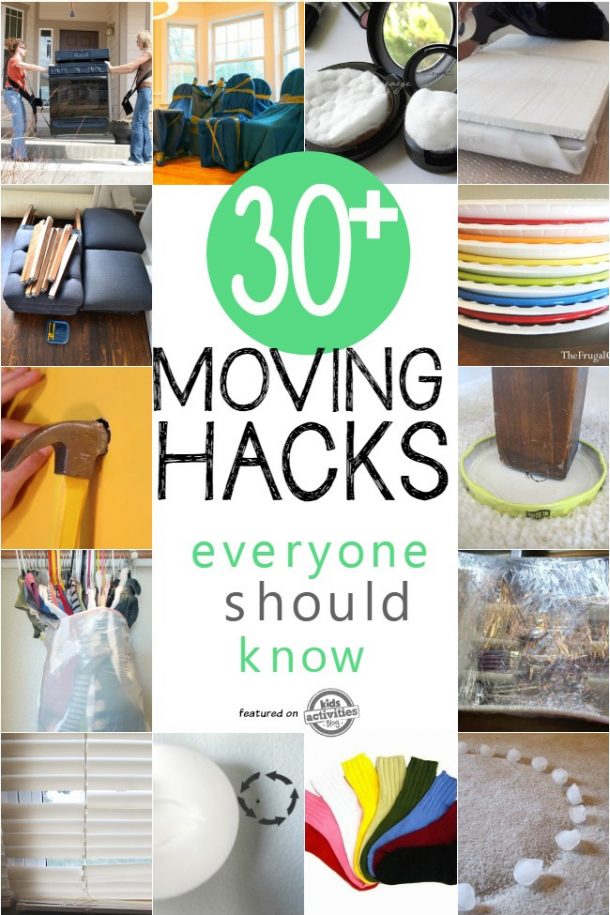 Are you moving and don't know where to start? We have got some great moving tips for you to avoid stress, save money, and keep your sanity while going through this hectic time.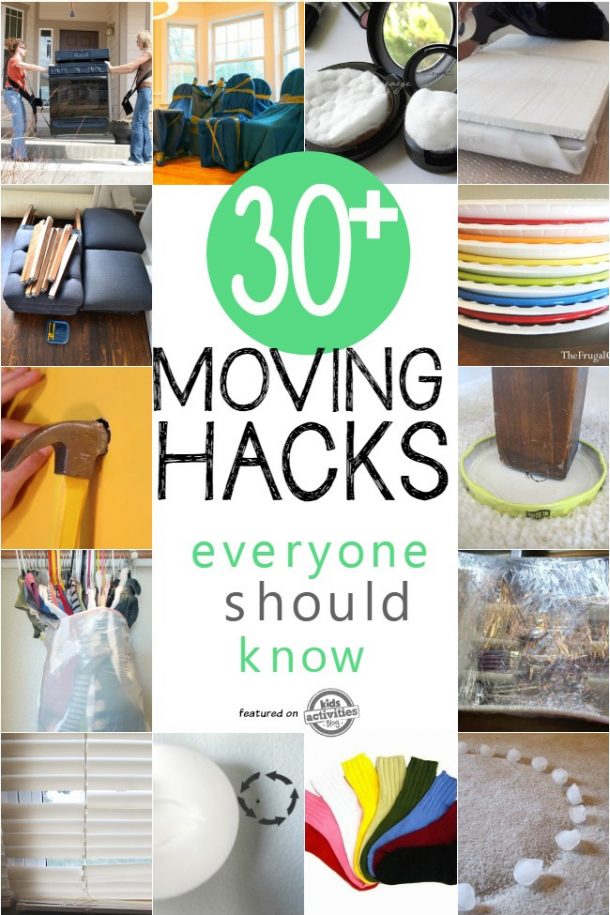 Moving Hacks and Tips You Must Know
Moving is stressful and often times feels like a hot mess. It's fun, but it is also a ton of work. But we have put together the best list of moving hacks and tips that will make moving…not a breeze, but at least a little easier. (This post contains affiliate links.)
Moving Prep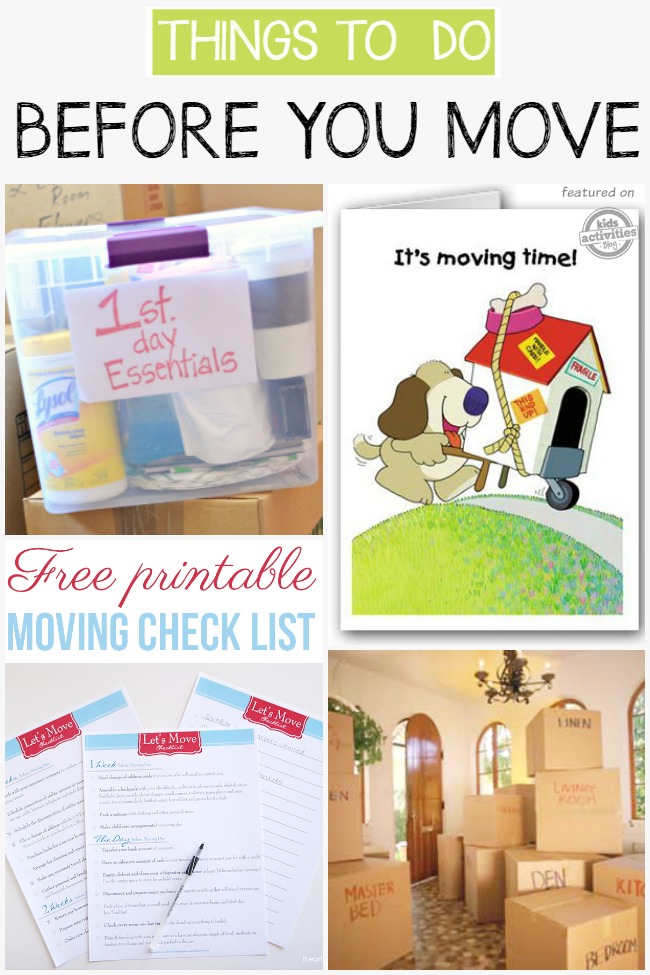 How To Pack For A Move
Plan ahead and put away a few essentials that you might need during the move (and 1 day after the move) so you don't start digging through all of those packed boxes looking for toilet paper or wet wipes. You can find the list for 1 day essentials at hip2save.
Address Cards
Get those funny New Address Cards to announce your new move, and a new address.
Printable Moving Checklist
A few weeks (or months) prior the move, print this moving checklist so you don't miss important stuff. Do you want to save some money by getting free moving boxes? via I Heart Nap Time
Free Moving Boxes
We also found you a great list of places you can get free moving boxes. via padmapper
How To Clean Your House Before You Move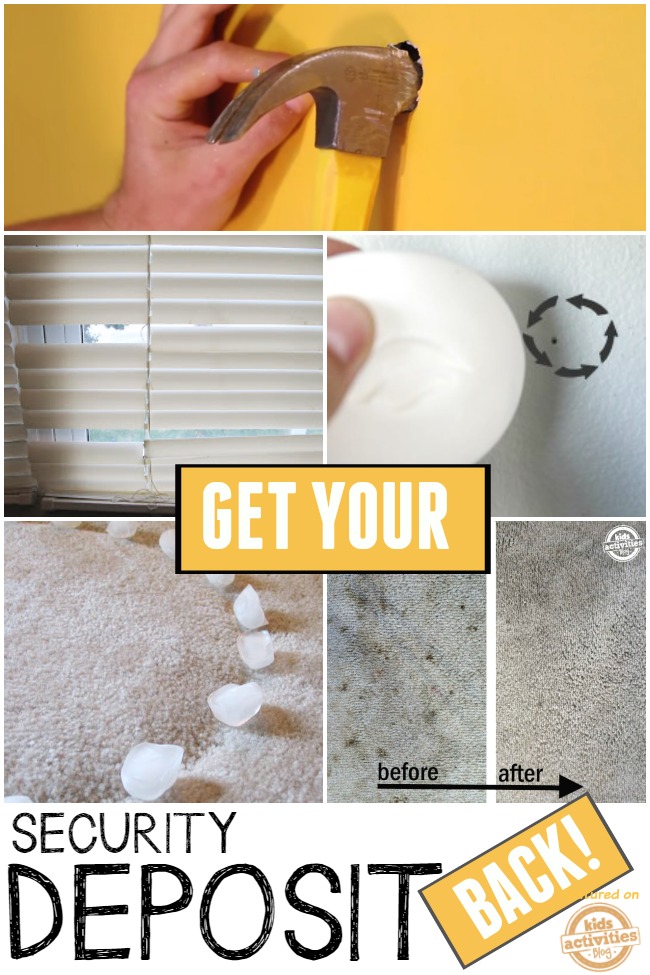 Patch A Hole In The Wall
Patching up wall holes can save your security deposit. It's pretty simple. Watch video tutorial. via Porch on YouTube
How To Remove Nails
Do you have some ugly nail holes in your wall after you took off all the pictures? No worries, there is a really easy fix for that. via Carpentry Tips and Tricks
Repair Broken Blinds
If you have kids, you probably have broken blinds too. We have all been there! Good news though – you don't need to replace entire blinds. You can easily fix them yourself! Try this easy tutorial. via DIY Project Crazy
DIY Carpet Stain Remover
YES, you can clean your dirty carpets the way professionals do. We got a recipe for you! Use this 2 ingredient carpet stain cure. It works really well! Tried it myself. via Kids Activities Blog
Carpet Repair
If you move the furniture, and suddenly realize that there are those little divots left behind by furniture legs all over the carpets – there is a super solution for that! via Fluff Designs' Blog
Microwave Cleaning Hack
And don't forget the microwave! It's easier than you think…with this cleaning hack. via Your Modern Family
Moving Tips

Wrap The Toy Box
When moving toys…no need to put them in a packing box….just use cellophane to wrap the individual boxes!! No toys lost! via Pinterest
Packing Up Makeup
Are you worried about your expensive makeup during the move? It could get damaged if it's in the truck with all the boxes. There are simple moving tips to help ensure your make up gets to the new house unscathed. via Upack
How To Paper Seal Jewelry
Make your life easier with this jewelry packing tip. You will thank us later! via I'm an Organizing Junkie
Furniture Wrap
Moving hack: Wrapping furniture to avoid accidental scratches and bruises is a must!
Packing Liquids
If you are worried your liquids (shampoo, shower gel, olive oil etc) will spill during the move. Try this packing hack: wrap the top with plastic wrap.
How To Move A Lot Of Hanging Clothes
When moving clothes there is no need to fold them and pack them in boxes. There is an easier way! via The Wicker House
How To Pack A Dresser For Moving
Don't empty drawers. It will be a breeze to 'unpack'. via Better Homes & Garden
How To Pack Books For Moving
Pack books in small boxes. It will be much easier to carry. via bestlexever
Packing Your TV
Video tutorial how to pack TV. You must watch this. via Global Relocations on YouTube
How To Pack Your Kitchen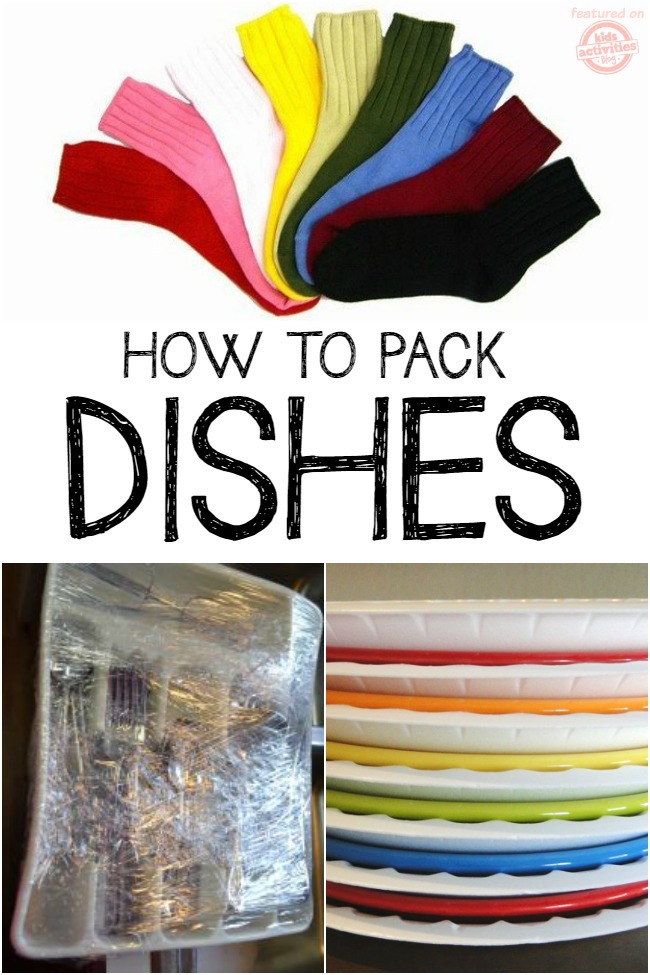 Wrap Your Drinking Glasses
Wrapping drinking glasses so they won't break is an important moving task. Don't pack your socks because you will need them to put your drinking glasses in. Yes, it's true and I have done this. No broken glass during the move. via Complex
Plastic Wrap
Use plastic wrap to "pack" utensils, pots, and the rest of the kitchen. via Valeria Write Now
Video: Easy Moving Tip For Silverware
How To Pack Plates For Moving
How to safely pack plates for moving? The Frugal Girls used disposable foam plates. I might do this on our next move.
How To Pack Dishes For Moving
More ideas on how to pack dishes. via Stor It
Pack and Move Furniture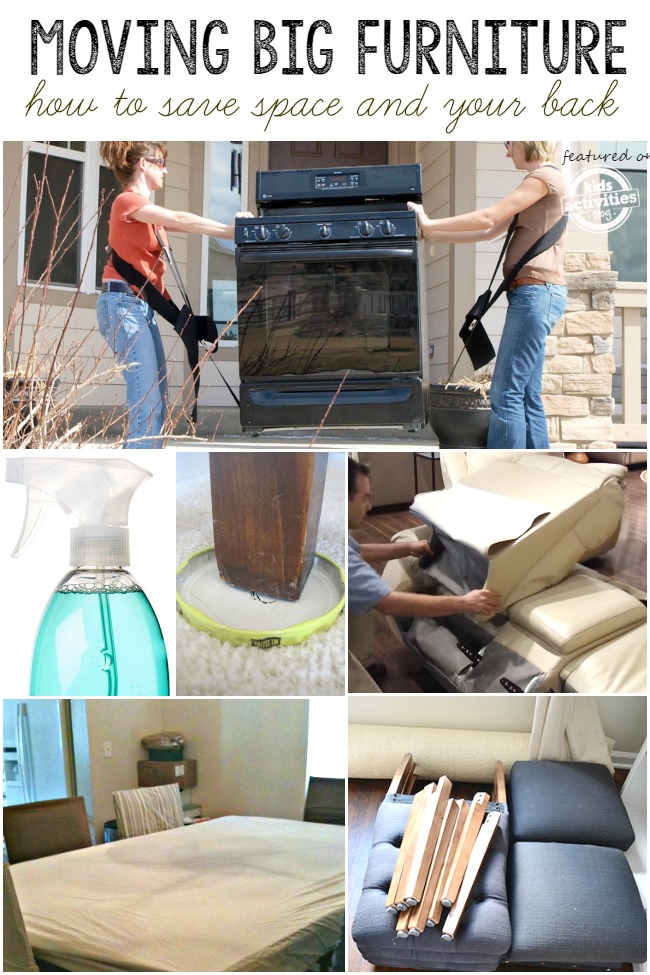 Shoulder Dolly
There is an easy way to move those heavy washing machines, fridges, etc. This simple system that works extremely well. Lift with your legs/thighs and carry the weight evenly across your shoulders, and not your arms and biceps. Everyone who tried it said "where do I get one, I will not move heavy furniture without it !" Highly recommended.
Glass Cleaner
Move heavy appliances with window cleaner! Spraying a little of this cleaner right in front of the feet means when you start to push it, it will slide with ease across your floor. Genius?
Disassemble A Lazy Boy Recliner
Do you want to take your "lazy boy" furniture with you, but you're worried it will take up a lot of space in the truck? Good news – you can reassemble it easy. Watch the instructions!
Move Furniture With Ease
Did you know that you can move heavy furniture with simple jar lids? I have never tried, but I will save it for the next move. Sounds smart! via designedtodwell
Protect Your Table During The Move
Cover the table with a fitted sheet, and the chairs with pillow cases to protect your precious dining set. via Pinterest
Disassemble Furniture
And if your dining set has removable legs, take them off – you will save a lot of space in the moving truck. via The Spruce
Mattress Sling
Have a lot of heavy mattresses to move? Use a mattress sling.
More Packing and Moving Tips
Bedroom Furniture Last
Move your bedroom's furniture last on the moving truck. That way when you arrive to the new house you can get your bed and other essentials FIRST.
Keep Your Slow Cooker Near
Make sure you can reach your slow cooker easily. That way when you arrive to the new house you can make easy meals while unpacking goes for few days.
Tips To Make Moving With Kids Easier
Moving with kids? Make sure to read these 6 tips to make this process easier for everyone. via Kids Activities Blog
Cleaning and Organization Tips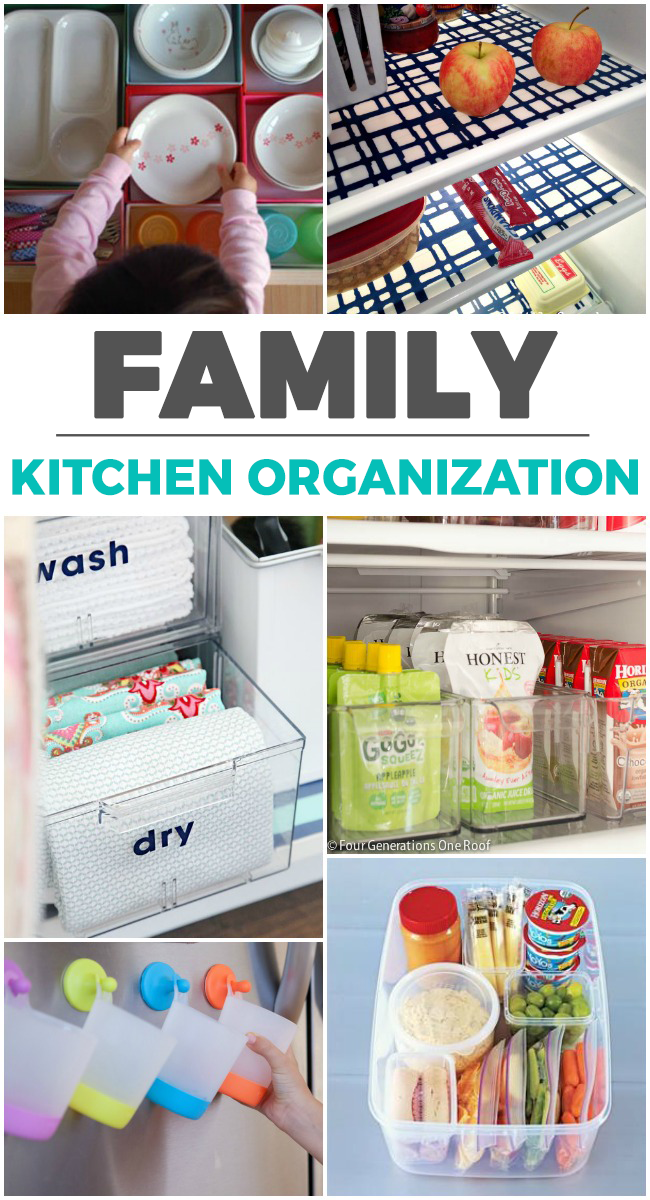 Now that you're moving it's time to get the old house cleaned and the new house organized, we can help!
20 Kitchen Organization Ideas for Families
How to Use Essential Oils in Your Daily Cleaning Routine
13 Ways To Organize All Those Cords
How to Organize the Fridge and Freezer
Storage ideas For Small Spaces
Nursery Storage Ideas
Dog Storage Ideas
Leave a comment: Do you have any tips for making a move, easier? We'd love to hear!