Book A Day Advent Calendar Makes Counting Down to Christmas More Fun!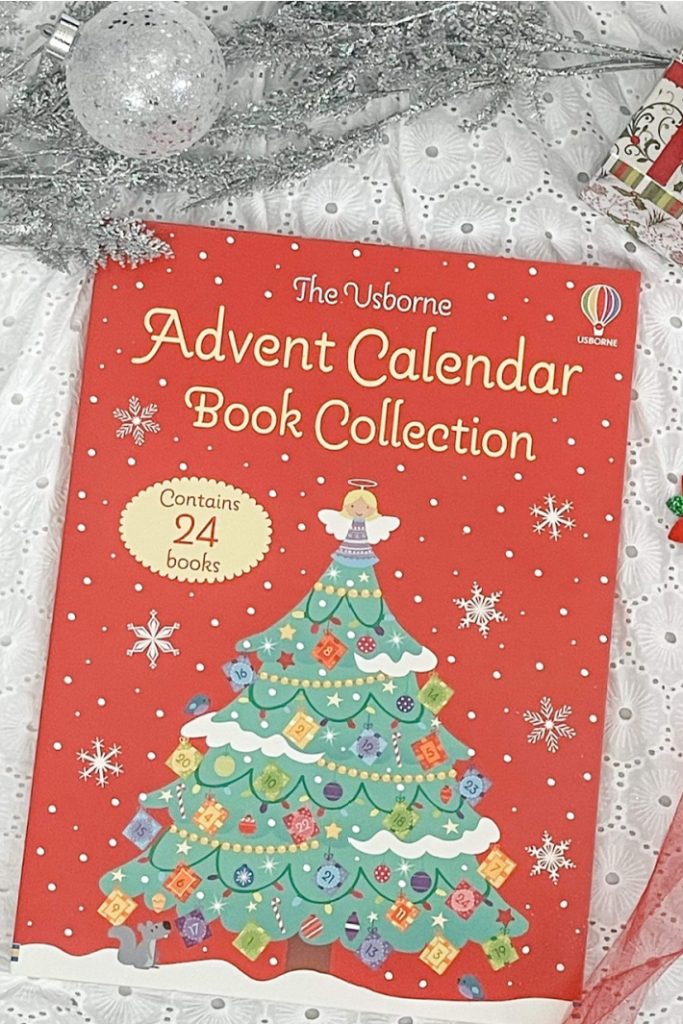 Choosing the best Advent calendar each holiday season for a countdown to Christmas can be a challenge. After finding this Advent calendar that opens to a full story book every single day, our choice is obvious! 24 books as a count down to Christmas will make December so much more fun!
These Advent calendars will be in limited supply and our Kids Activities Blog community and Quirky Momma FB page have already purchased a BUNCH…
I got this in the mail a week before it was released for sale and got SO excited. It is one of the coolest things I have seen in a long time and know how it will be used daily this holiday season even though my kids are older!
This article contains affiliate/consultant links.
Usborne Advent Calendar Book Collection
This is a huge book of books! This is how the countdown to Christmas book collection is described:
Behind each window of this calendar is a classic story to share as the excitement for Christmas builds. Once the big day comes, you'll have a little library to treasure forever.

–Usborne Books
This giant well-crafted book measures 12 inches x 16 1/2 inches and comes with a storage sleeve that slips entirely over the Advent calendar which would be great if you want to store it for the next year. The sleeve is also where the included books are listed so if you don't want the kids to see what books might be next, you can remove it before giving it to them.
BUY THE ADVENT CALENDAR HERE!
What Books are Included in the Book Advent Calendar?
There are 24 classic story books included in the reading Advent calendar – one for each day counting up to Christmas:
The Wizard of Oz
Aladdin
Chicken Licken
Cinderella
Goldilocks and the Three Bears
Jack and the Beanstalk
Little Red Riding Hood
Pinocchio
Snow White and the Seven Dwarfs
The Ant and the Grasshopper
The Dinosaur Who Lost His Roar
The Elves and the Shoemaker
The Emperor and the Nightingale
The Emperor's New Clothes
The Frog Prince
The Gingerbread Man
The Jungle Book
The Little Red Hen
The Nativity
The Nutcracker
Twas the Night Before Christmas
The Three Little Pigs
The 12 Days of Christmas
The Princess and the Pea
They are cute little books with really vibrant full color illustrations that tell an entire story. These Advent calendar story books would be great for sitting on the couch and reading as a family or the perfect bedtime story for each December night.
They are books that could be read over and over.
Advent Calendar Opening Windows
Each day, kids can open a window or door in the Advent calendar to find the book for that day. The calendar is created with thick colorful cardboard with perforations around each numbered window and a cut out perfect for little fingers.
The numbered calendar doors obscure the title of the books until the window is opened.
You could store the read books back in the doors or make a little book display next to the calendar as the countdown continues.
The Advent calendar is free-standing and could be integrated into any holiday decor.
What Others are Saying About the Book Advent Calendar from Usborne
There are reviews on the sales page (see it here), but I grabbed a few quotes that I thought might be helpful:
…new Advent calendar book collection is gorgeous and was much larger than I expected.

5 Star Review dated 10/4/2021
Love love love this advent calendar! Open the little window and one classic story is waiting for the little one to enjoy.

5 Star Review dated 10/5/2021
Limited Supply of the Advent Calendar Book Collection
The Usborne company has been selling the Advent Calendar Book Collection at an unexpectedly rapid rate and it is common for their popular products to sell out.
Grab yours HERE <–and pick one up for a friend!
More Advent Calendars & Countdown Fun from Kids Activities Blog
Have you heard of Halloween Advent calendars? <–What???
Make your own DIY Advent calendar with these printables.
More count down to Christmas fun for kids.
Fortnite Advent calendar…yep!
Costco's dog Advent calendar that has treats for your dog every day!
Chocolate Advent calendar…yum!
Beer Advent calendar? <–Adults will love this!
Costco's wine advent calendar! <–Adults will love this too!
My First Advent Calendar from Step2 is really fun.
What about a slime Advent calendar?
I love this sock Advent calendar from Target.
Grab the Paw Patrol Advent calendar!
We made a ping pong ball and toilet paper tube Advent calendar!
Check out these Advent activities calendar.
What type of Advent calendars have you enjoyed with your kids? What part of the book a day Advent calendar was your favorite?