28+ Black History Month Activities, Crafts & Books for Kids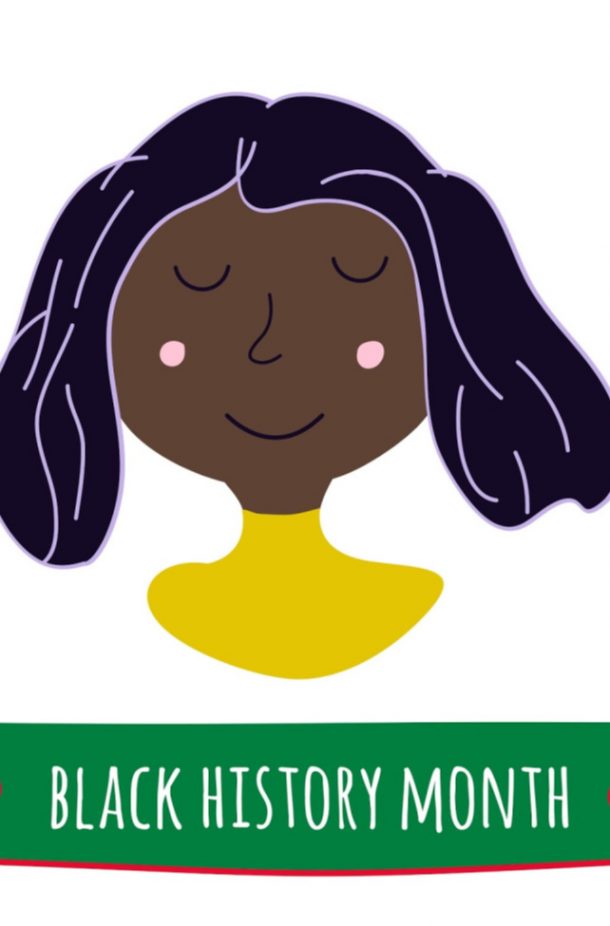 February is Black History Month!
What a great time to learn about and celebrate African Americans– present-day and historical!
We have a great list of Black History Month books, activities, and games for you and your littles.
Black History Month Ideas for Kids
Let's explore history and meet some people that you may not know. Kids will be inspired by these amazing figures in history.
This article contains affiliate links.
Black History Month Activities for Toddlers, Preschool & Kindergarten
Play Red Light, Green Light
You might ask what the game Red Light, Green Light has to do with Black History Month, but it all makes complete sense when you meet Garrett Morgan! Garrett Morgan was an African-American inventor who patented the 3-position traffic signal.
Read more about Garrett Morgan with this four book pack called the Garrett Morgan Activity Pack labeled for ages 4-6.
Play a Game of Telephone
What does a game of telephone have to do with Black History Month…you are catching on, right?! Meet Granville T. Woods. Granville Tailer Woods was the first African American mechanical and electrical engineer after the Civil War. He held over 60 patents in the US many in the area of the telephone. He was best known for a system created for the railroad to alert the engineer as to how close his train was to others.
Read more about Granville T. Woods in the book, The Inventions of Granville Woods: The Railroad Telegraph System and the Third Rail
Make a Toilet Paper Train
Let's meet Elijah McCoy! Elijah McCoy was born in Canada and was known for his 57 US patents which were concentrated on making the steam engine work better. He invented a lubrication system that allowed oil to be distributed evenly around the engine's moving parts which decreased friction and allowed the engines to run longer, last longer and not overheat. Oh, and he is the one responsible for the common phrase, "The real McCoy"!
Read more about Elijah McCoy in the book, All Aboard!: Elijah McCoy's Steam Engine which is labeled with a reading age of 5-8. Or read the book, The Real McCoy, the Life of an African-American Inventor which has a reading level of 4-8 years with a Preschool – third grade learning level. Older kids may enjoy the biography, Elijah McCoy.
Black History Month Activities for Older Kids – Elementary School & Grade School
Play Chemistry Games
Next let's meet Percy Lavon Julian. He was an American research chemist that figured out how to synthesize important medicine ingredients from plants. His work completely changed pharmaceuticals and how doctors are able to treat patients.
Read more about Percy Julian in the book, Great Black Heroes: Five Brilliant Scientists which is a level 4 Scholastic reader labeled with a reading age of 4-8 years. Older kids may enjoy another book that features Percy Julian's story, Black Stars: African American Inventors which is labeled with a reading age above the age of 10 year old.
Check Out These Pretend Play Doctor Printables
Then let's meet Patricia Bath! Dr. Patricia Bath was the first African American to complete a residency in ophthalmology and the first African American female doctor to receive a medical patent! She invented a medical device that helped in the treatment of cataracts.
Read more about Dr. Patricia Bath in the book, The Doctor with an Eye for Eyes: The Story of Dr. Patricia Bath which is labeled as a reading level of 5-10 years and a learning level of grades Kindergarten through 5th grade. For more information, check out the book, Patricia's Vision: The Doctor Who Saved Sight which has a reading level of 5 years and up and a learning level of Kindergarten through second grade.
More Books that Celebrate Black History Month
We love this list of 15 Children's Books. via Family Education in addition to the books that we have featured in this article.
We have a list of best books to teach about diversity here at Kids Activities Blog.
Don't miss these Black History Month Books and Interviews with Their Authors! via Reading Rockets
Coretta Scott King Award Winners & Honor Books
The Coretta Scott King awards are given to African American authors and illustrators for "outstandingly inspirational and educational contribution. The books promote understanding and appreciation of the culture of all peoples and their contribution to the realization of the American dream."
See all the Coretta Scott King Award books here
Read R-E-S-P-E-C-T: Aretha Franklin, the Queen of Soul – reading age 4-8 years old, learning level: preschool to grade 3
Read Magnificent Homespun Brown – reading age 6-8 years, learning level: grades 1-7
Read Exquisite: The Poetry and Life of Gwendolyn Brooks – reading age 6-9 years, learning level: grades 1-4
Read Me & Mama – reading age 4-8 years, learning level: preschool, kindergarten and grades 1-3
28 Days of Black History Month Crafts for Kids
Have Fun with these 28 Days of Crafts. via Creative Child: <–Click here for all the craft instructions!
Make a stop light craft inspired by Garrett Morgan.
Dream like Martin Luther King Jr.
Make an astronaut craft to be just like Dr. Mae Jemison.
Make an inspirational poster: Rosa Parks, Martin Luther King Jr., President Obama and Rita Dove.
Quilt a Black History Month quilt.
Try this colorful MLK activity – part art project, part activity!
Make a Jackie Robinson craft paper craft.
Create posters for African American Inventors.
Read the book, Play, Louis, Play about the childhood of Louis Armstrong & then make jazz art.
Get involved with the Black History Pop-Up book.
Make a square for a freedom quilt.
Craft a dove of peace.
Craft a square of an underground railroad quilt.
Make a Quote of the Day board for inspiration.
Write a Rosa Parks story.
Rocket craft celebrating Mae Jemison.
Read The Story of Ruby Bridges and then create an inspired craft and story.
Make a Black History Month mailbox for historic figures to appear each day!
Create Black History Month inspired art.
Make a peanut craft inspired by George Washington Carver.
Be inspired by Alma Thomas and create Expressionist art.
Make tap shoes in honor of Bill "Bojangle" Robinson.
Make a traffic light snack inspired by Garrett Morgan.
Give Peace a Hand with a crafty idea.
Make a box of crayons craft.
Craft a paper chain.
Learn more about Thurgood Marshall with this foldable learning activity.
Dove of Peace.
Black History Month Learning Resources for Kids
Check Out These Great Ideas for How to Teach Your Child About Black History Month. via PBS Kids
Amazing Black History Month Lessons and Resources. via National Education Association
Fun and Educational Black History Month Printables! via Education
Play This Find The Inventor Game. via Maryland Families Engage
Check out Netflix's Bookmarks: Celebrating Black Voices
Sesame Street teaches about diversity
What are your favorite Black History Month activities? Let us know in the comments!